Creatives In Residence #05: Simon Couchman - ICG
18 May 2020 by Ed
Our Creatives in Residence' kitchen table stories from Lancashire's creative community continues with Simon Couchman, who shares his tale of a day in the life of a Creative Director of an award-wining marketing agency in lock-down.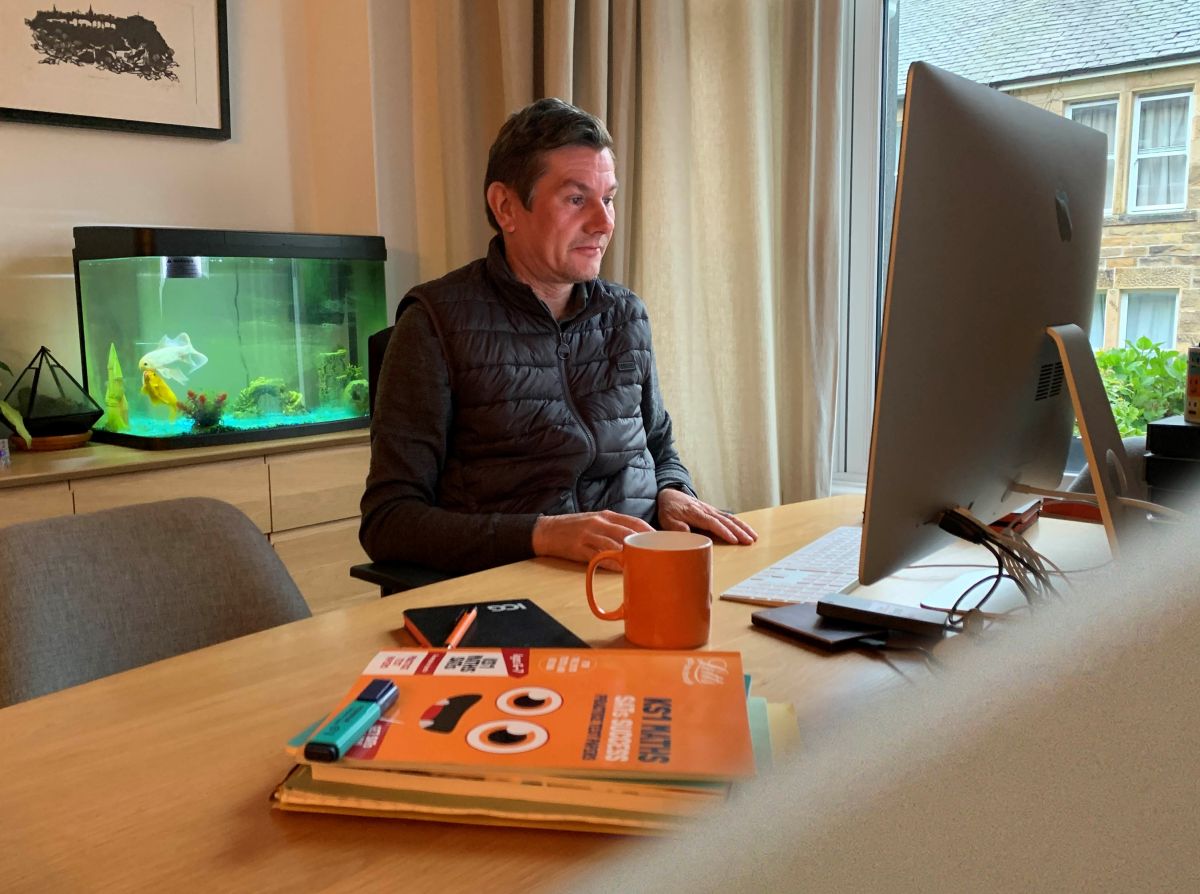 "The team spirit, energy, drive, passion and commitment - the togetherness whilst temporarily not together - is stronger than ever before..."
"It's 6.30am and I'm getting ready to leave for work. I get dressed in my work clothes. I kiss my sleeping family goodbye and head out. Traffic is light this morning, just a few teddies on the stairs. A minute later and I'm at my newly opened office, I feed my two new colleagues, Milly and George the goldfish, and clear my desk of yesterday afternoon's paperwork - a shadow puppet theatre craft kit. I make a cup of tea in the mug I brought with me from my 'normal' office - it's nice to have some connections with how things were a mere eight weeks ago.
I log onto my Mac and already see a few of my fellow ICG-ers are up. They are trying to get things actioned before they also balance work with home schooling and the daily distractions of working from home - for me, I find I'm way to close to the snacks' cupboard!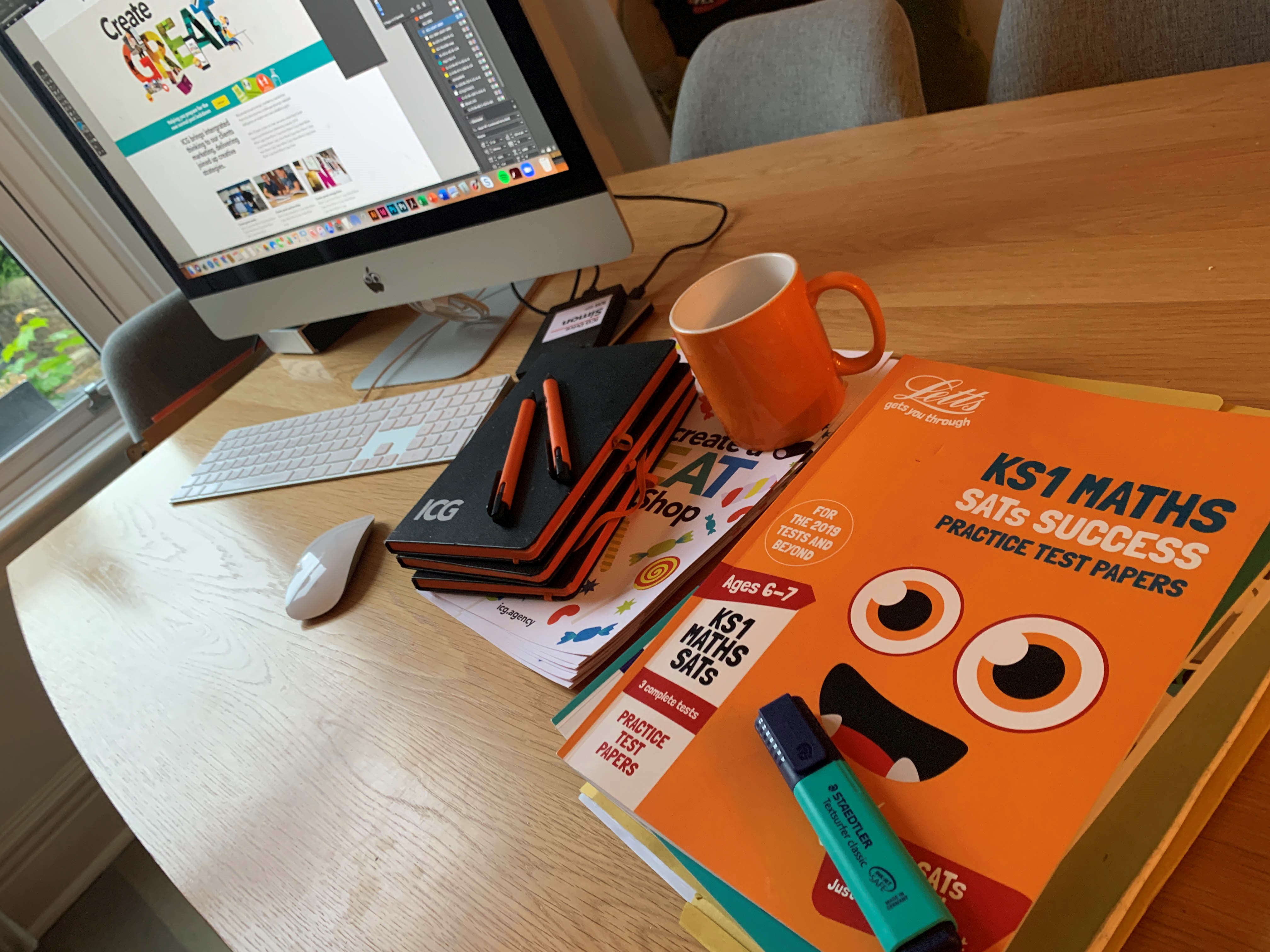 Rewind to the start of March. It's a Friday afternoon and all 22 of us who make up the ICG team are in our reception area. Beers and Prosecco have been poured. Myself and my co-director, Peter, are giving a company update, we've just had a record first half of the year, and things are looking positive.
Following a staff survey and lots of industry research, we had refined our logo and refined what we are as an agency - everyone is given their new business cards. We reveal a new campaign that we hope will take the agency onwards again. It's called 'Create Great' and we are planning to launch it next week at the Digital City Festival Expo at Manchester Central.
The show is subdued, attendance is low and the news is dominated by COVID-19 in Europe and the measures the UK should be taking. Handwash gel is at a premium and elbow handshakes are a novelty.
The following week we start to plan. How might things pan out? How do we make our office secure and ensure the safety of our team? Do we consider remote working? Would it even come to that? It only took a few days for answers to emerge and we quickly escalated our plans: temporarily close the studio and leave our beloved converted barn in Warton to open 22 mini-offices at our homes across Lancashire.
Our priorities are two-fold: the health, wellbeing and financial security of our staff and their families and the continued operation of ICG to service our clients' needs. We implemented the usual stuff such as the video calls and remote access. We also set up a virtual pub so that we can catch up together every Friday afternoon. A Whatsapp group keeps the banter, jokes and gossip flowing. We've remotely celebrated milestone birthdays, gender reveals and anniversaries.
As everyone adjusted to this fast-moving new world, we decided to do something a little bit different. We produced a children's activity pack for colleagues and clients with a pretend marketing brief for children to design their own sweet shop. I was delighted to hear some of my teacher friends were using it in their classes at school. You can download it here.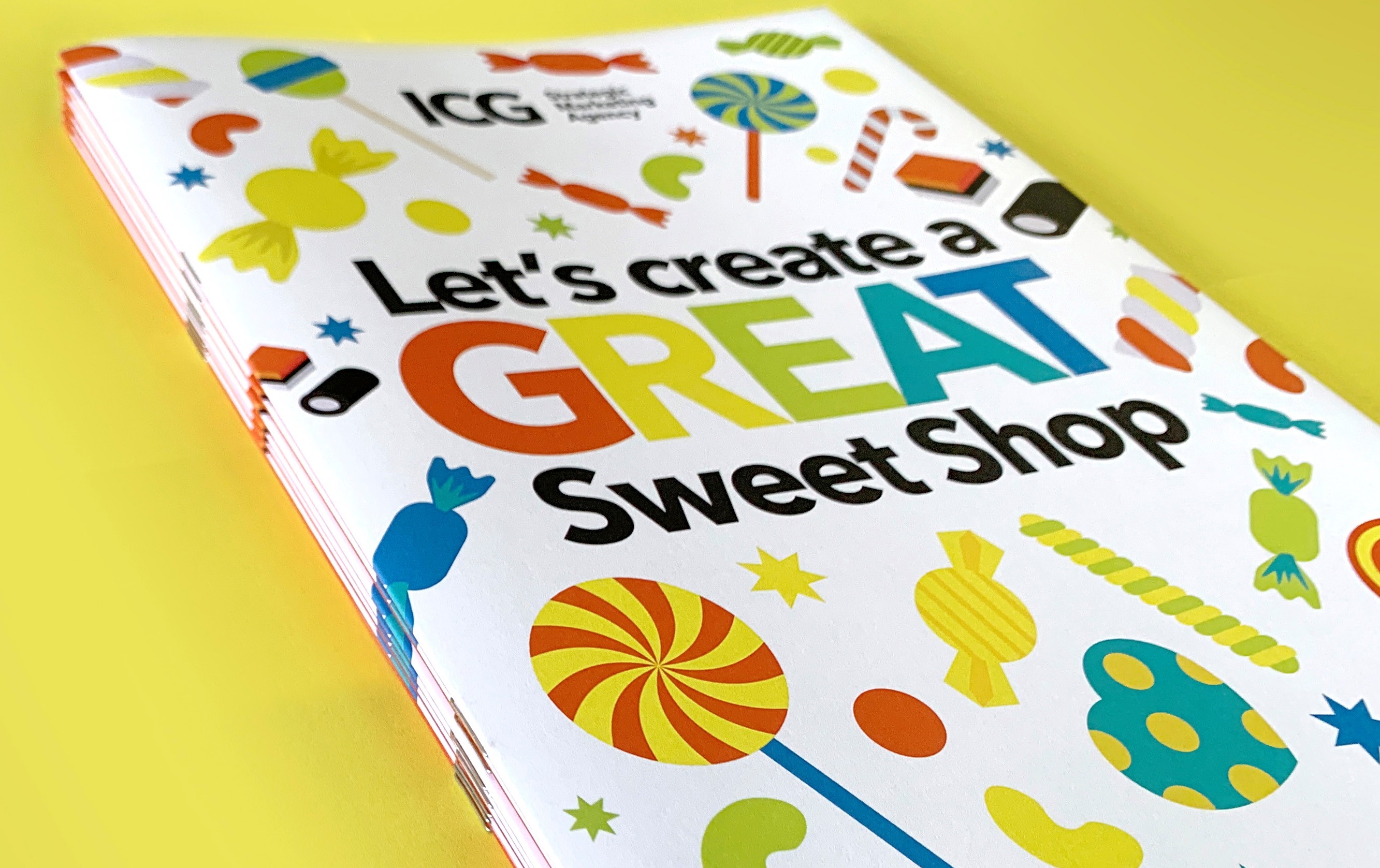 I'm so proud of the team, the agency has continued to navigate the changes to our daily working lives. The first few weeks were hard following the initial reactions of clients to cut spend and activity. This has now slowly been replaced with processing and decision making, which has ultimately led to a resumption of activity, a preparedness and focus to come out of this stronger, with changes made for the better. We have supported clients, from promoting virtual learning to providing infographics and e-shots and getting ready for a 'Covid-19 secure' workplace with social distancing items. We've pitched and presented creative online and even won some new accounts.

As we're looking towards a return to the 'new normal' - the whole team is pulling together to overcome whatever is thrown our way. The team spirit, energy, drive, passion and commitment - the togetherness whilst temporarily not together - is stronger than ever before, and we'll be ready to do our bit to get the economy moving again.
There have also been positives of working from home too of course. I've been able to spend so much more time with my daughter, helping home school as well as enjoying the fun stuff too. I've helped my wife adapt her bridal gown studio into a face covering e-commerce business. A marathon I had trained for turned into a street marathon, running 26.2 miles in 570 laps of my road and raising over £1,000 for my local NHS. Our local community has never been stronger with street quizzes and chippy teas and making sure our elderly neighbours are okay.
It's 5.00pm now so I'll leave my office. A minute later and I'm home, pouring a beer and spending some time away from my desk - one day soon it'll be back to being our dining room table, and our fish will miss my over-feeding!
I'm ready to go back to the ICG barn, I'm positive about the future and where it may take us next."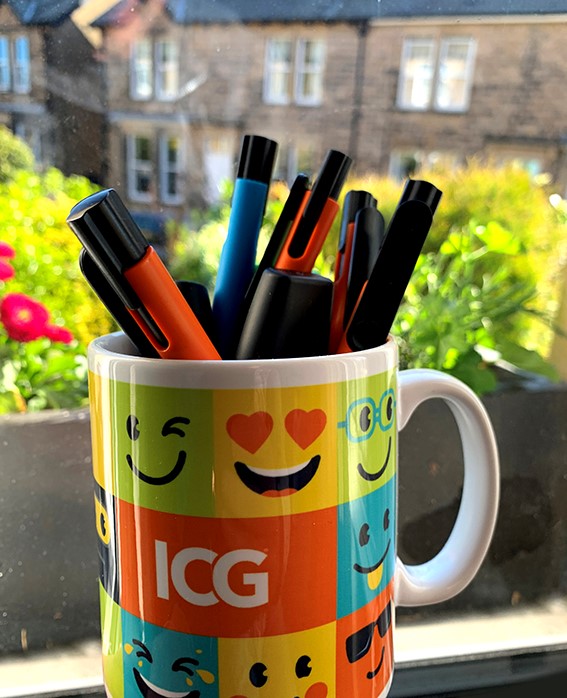 ICG's is an award-winning integrated marketing agency based in a converted barn on the edge of Preston.
directory.creativelancashire.org/profiles/icg


Creatives in Residence
Look out for more features from those working across the spectrum of creative occupations over the forthcoming weeks including designers, artists, film makers and more to share tales and tips for how they are working and coping while we adapt to the conditions created by the Covid-19 crisis and consider readiness for times ahead.
Click on the names below to read the other Creative in Residence posts in this series:
If you want to share how you and those in your organisations or networks are navigating these unusual and unprecedented times please get in-touch: hello@creativelancashire.org