Boost Business Lancashire
Our network of services and projects

Back
If you're looking to grow your business, Boost Business Lancashire has a range of funded support programmes that can help.
About Boost
Boost is Lancashire's Business Growth Hub. It is a £6.0m business support project backed by the European Regional Development Fund (ERDF), led by the Lancashire LEP (Local Enterprise Partnership) and Lancashire County Council. The role of Boost is to help growth-hungry Lancashire businesses realise their potential by providing simple access to a range of leading-edge funded programmes, delivered by specialists with a track record of growing established companies and innovative start-up businesses.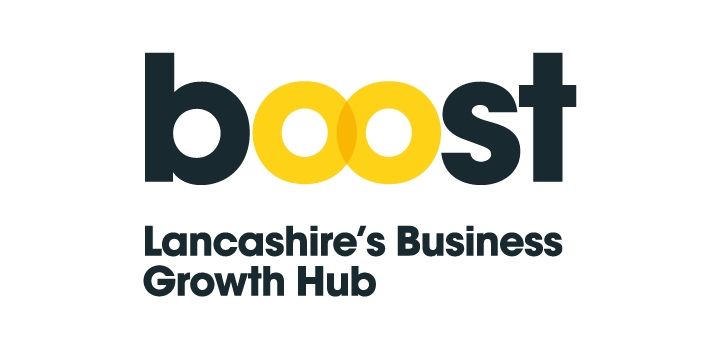 How your business can benefit
Boost offers a range of fully-funded services for growth-hungry Lancashire businesses. The support available includes:
Business Relationship Management – impartial advice from senior business advisors on what programmes of support are available and relevant for ambitious businesses.
Growth Support Programme – specialist masterclasses and ongoing support for high-growth start-ups and businesses trading for less than three years.
Growth Mentoring – support from an experienced businessperson who will help you tackle the challenges that you are facing in growing your business.
Boost Bespoke – a tailored package of workshops, peer networking and coaching support to help established businesses deliver sustainable business growth.
Access to Finance - helping ambitious Lancashire businesses to identify and raise suitable growth finance from a range of sources.
Boost also helps businesses access sector-specific support, private sector business services, as well as other nationally funded programmes, where relevant. Additional funded business support programmes for Lancashire firms will be added to Boost's online support directory.
THE RESULTS

Founded in 2013, Boost has already helped over 5,000 business grow, creating over 2,200 jobs and adding more than £75m to the Lancashire economy.
The impacts of Boost support on individual Lancashire businesses are showcased in our case studies.
FIND OUT MORE

More information on Boost Business Lancashire is available from www.boostbusinesslancashire.co.uk.

To start your growth conversation, call Boost on 0800 488 0057.