Screen Opps
Film, Television & Media Broadcasting Network

Back
Screen Opps aims to develop filmmaking in Lancashire by developing the knowledge and understanding of the business and how to access it, how to work from Lancashire and collaborate globally and of opportunity for emerging and established filmmakers and creative/technical/administrative crew from Lancashire.
What is Screen Opps?
No forthcoming events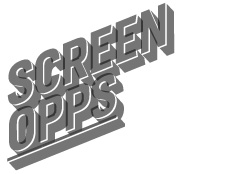 Whatever your experience or your intentions this is the start of a journey to bring Lancashire's filmmakers to the world.
Screen Opps provides opportunities for new and experienced would-be filmmakers to come and meet professionals working in, making and funding onscreen content, and to share ideas, ask questions and find out how you can develop careers.
The events are aimed at those already working film in or aspiring towards a career in screen, tv or broadcast media.
This is relevant to anyone involved in film & broadcasting including:
writers,
actors,
directors,
producers,
sound,
graphic design,
props
film catering
Screen Opps aims to create the links between Lancashire's film and related media industries and the best funding, development and distribution opportunities around and emerging. We are looking to overcome some of the current barriers exacerbated by geographical location. Our ethos will be that you should not need a London postcode; access to opportunities should be judged on talent. Our approach is based upon exploiting the opportunities presented by new technologies for innovation, new distribution and creation platforms and revenue opportunities as well as widening access. We aim to produce an Annual film industry symposium with focus on professional development and career gateways to progress in film and the related sectors. Screen Opps will mix live informational events to develop skills and experience with online advice, networking and support.
Facebook: facebook.com/screen-opps
Twitter: @Screen_Opps #ScreenOpps
Regional Hubs & Support Organisations:
BFI
BFI are a cultural charity, a National Lottery distributor, and the UK's lead organisation for film and the moving image. It works with Government and industry to ensure the continued growth of the UK's screen industries. It supports filmmakers and the screen industry in the UK and abroad
BFI statement on Ukraine Funding and industry | BFI
BFI homepage | BFI
FILM HUB NORTH (BFI)
Film Hub North are a sector development organisation supporting film culture in the North of England, working with a range of organisations and individuals to help great films get made, screened and seen in the region.
About (filmhubnorth.org.uk)
FACT
FACT is the UK's leading organisation for the support and exhibition of art and film that embraces new technology and explores digital culture. We believe in enriching lives and shaping the future through film, art and creative technology https://www.fact.co.uk/about
HOME
HOME produces the best in contemporary theatre, visual art and film, engagement and creative learning, creative industries, and digital innovation.
https://homemcr.org/
SHOWROOM WORKSTATION
One of Europe's largest independent cinemas with a fully licensed café bar, paired with the longest-running creative business centre in the city- situated right next to the railway station in an iconic 1930s' Art Deco building. Showroom Cinema (Sheffield) and Home (Manchester) are delighted to work in partnership to deliver a programme of Northern wide Film Academy events as part of a BFI / FHN Venue Education Fund (please see below). Doc/Fest recognised by Academy Awards as an Oscar-qualifying festival; around 3500 delegates attend. Becomes third largest documentary festival in the world.
Showroom Workstation - Sheffield
SCREEN YORKSHIRE Based in Leeds, UK, Screen Yorkshire is the engine that drives the film and TV industries in Yorkshire. Their Film Office is staffed by industry professionals and supports productions from all over the world that want to film in the region. The Yorkshire Content Fund provides production finance to encourage projects to shoot here. They also deliver training and development programmes to foster talent and build a skilled, versatile and diverse workforce. Our national partners have included ScreenSkills, National Film & Television School and BFI.
screenyorkshire.co.uk