Exhibition 'No Sweeter Taste On My Tongue, Nor Bitter Taste On My Lips"
Wednesday 20th July 2022 to Sunday 21st August 2022
Kampus, Manchester

Back
This solo show by Second Act artist Lydia McCaig launches at Kampus Manchester with a launch event co-presented with Elliott Flanagan through video, audio, installation.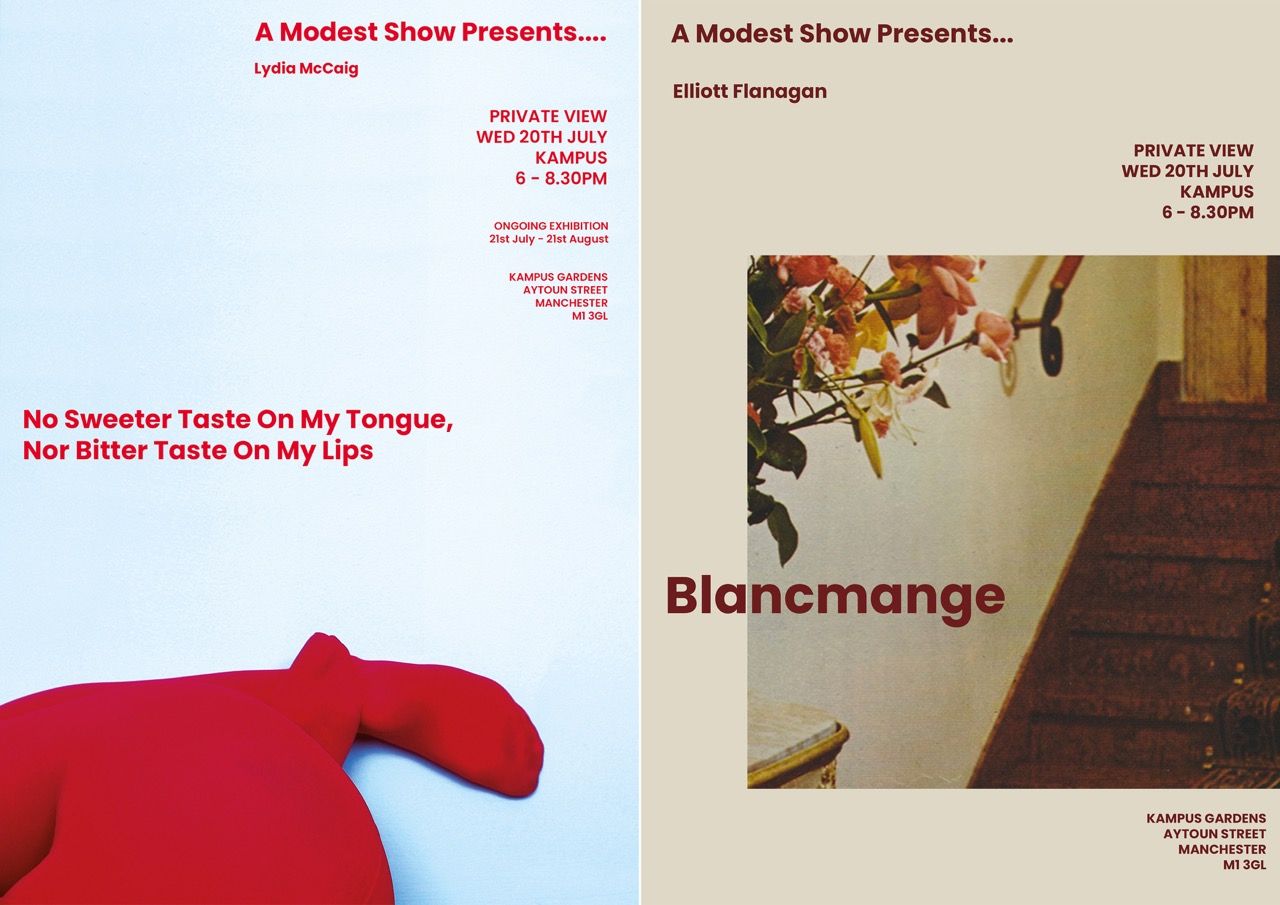 The Second Act Gallery would like to invite you to the opening of 'No Sweeter Taste On My Tongue, Nor Bitter Taste On My Lips', a solo show by Second Act artist Lydia McCaig at Kampus Manchester.

Lydia will be joined at this preview for a one night event of video, audio and installation by Elliott Flanagan with ' Blancmange' in the beautiful outdoor setting at Kampus.

Private View 20th August, 6 - 8.30pm
Kampus Gardens, Aytoun Street, Manchester, M1 3GL
Exhibition runs until Sunday 21st August 2022
Lydia McCaig delves into the complexities of relationships, intimacy, seduction and the pain of giving too much of yourself to another person. Processing her thoughts initially through text, she moves text into imagery, using the camera and placing herself in the frame to visualise the emotion behind her writing in a photographic series. Through this work she navigates the constant shifts of dynamics in relationships and the unintentional demands that are the consequence of relationships. The power shift within relationships becomes metamorphic; through descriptions of hunger, dining and devouring. Is the gaze of desire, a reduction of your value? Are you a person or a meal?
In his new work for A Modest Show, Elliott Flanagan invites you to eat yourself to death. It is the night before tough new laws from the Convention for Climate Protection and Environmental Recovery come into force. In the morning, the start of meat rationing. Responsible consumption and production will be introduced. The mixed grill will be outlawed, an illegal Sunday roast will carry a fixed penalty fine and a SWAT Team will descend on any BBQ without a permit. In this gastronomic climax, Flanagan studies how in the shadow of an impending climate and nature emergency, what we eat has become a moral question. Our public and private habits, traditions and rituals towards food and drink are intensified during this one last party of overflowing plates, spilt glasses, swollen bellies and crumbs in your lap.