Centre for SME & Enterprise Development Business Twilight Networking Event
Thursday 15th June 2023 04:00 PM to 06:15 PM
Westleigh Conference Centre, Lea Road, Preston, PR4 0RB

Back
Please join us at our summer networking event. Meet other SMEs, learn more about AI, low code development apps & opportunities for small businesses at UCLan.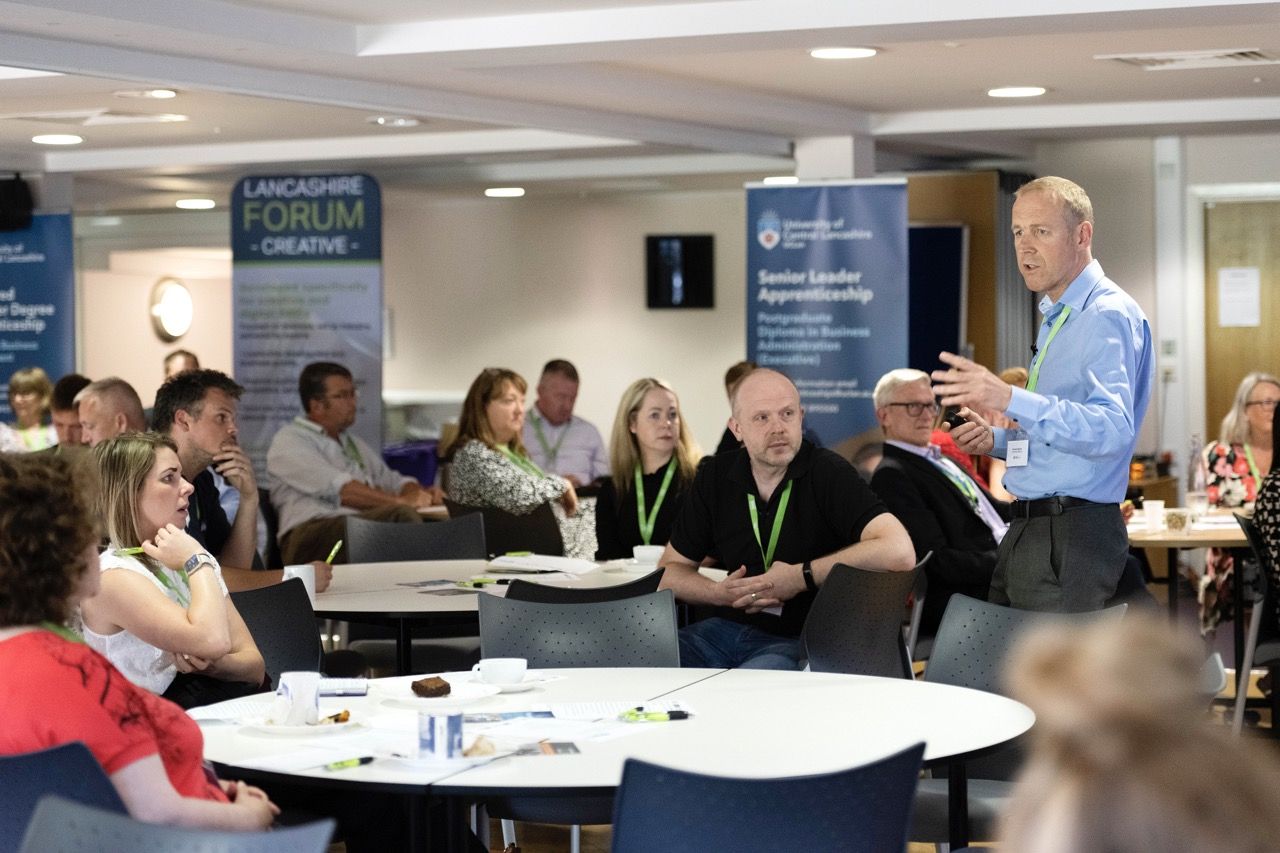 We have some excellent speakers lined up for you with a focus on AI and also low code/no code App Development Tools.
Did you know that the term 'artificial intelligence' was first used in 1956. All of sudden, it seems, everyone is talking about it and it seems to feature in the news on a daily basis!
AI is becoming a bigger part of our lives, as the technology behind it becomes more and more advanced. Machines are improving their ability to 'learn' from mistakes and change how they approach a task the next time they try it. We may not realise but it affects the way we live, work and have fun.
Many SMEs may not be aware of low-code or no-code app development tools that can help them build their own apps without requiring extensive coding knowledge. These tools can be relatively affordable and can allow you to create custom apps that meet your specific needs.
Come along and find out how SMEs can take advantage of this technology.
We'll also let you know about opportunities for UCLan students to work on projects for you. And finally as always with our networking events, you will have a chance to give your 60 second pitch to the audience.
We hope you can join us! Booking via Eventbrite link.