University of Central Lancashire Degree Shows 2020
Thursday 16th July 2020 02:00 PM to Friday 14th August 2020 05:00 PM
https://www.uclan.ac.uk/news/degree-shows.php

Back
The University of Central Lancashire launches 2020 Degree Shows on Thursday 16 July.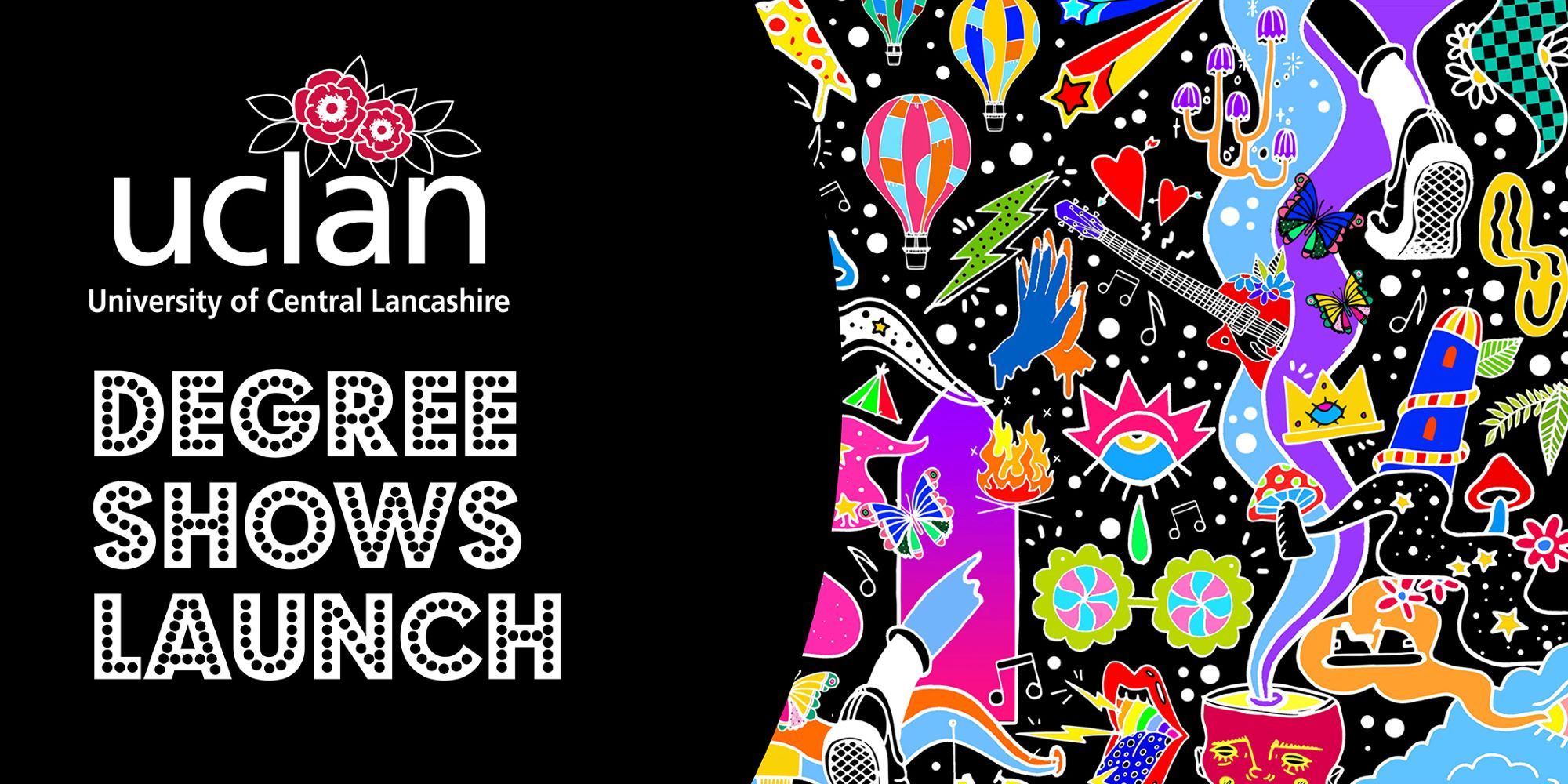 The University of Central Lancashire are excited to announce that the 2020 Degree Shows will be launched to the public and industry on Thursday 16 July 2020.
Students from our creative disciplines will showcase their work in a purpose-built exhibition Gallery space available through the UCLan website, which allows visitors to view final year work and connect with students as they continue their journey into the creative industries.
To officially launch the Degree Shows, visitors will hear from Vice-Chancellor Graham Baldwin, before the annual Degree Show Awards Ceremony, this year hosted by Executive Dean of the Faculty of Culture and the Creative Industries, Jane Anthony and sponsored by Creative Lancashire. Visitors are invited to visit the virtual Galleries and connect with talented students who will be online during the launch to connect and discuss their work.
If you would like to attend the launch, please register your attendance, and further details will be emailed to you. If this date is not suitable for you, the creative work will still be available for you to view after the event through the UCLan website until Friday 14 August, with opportunities to contact the University's talented students.