Make Do Drink; Stitch
Sunday 6th October 2019 02:00 PM to 04:00 PM
Plug and Taps, 32 Lune Street, Preston, PR1 2NN

Back
Make Do Drink is delighted to bring you our third workshop collaboration – Make Do Drink; Stitch. An embroidery session hosted in partnership with RFB Textiles.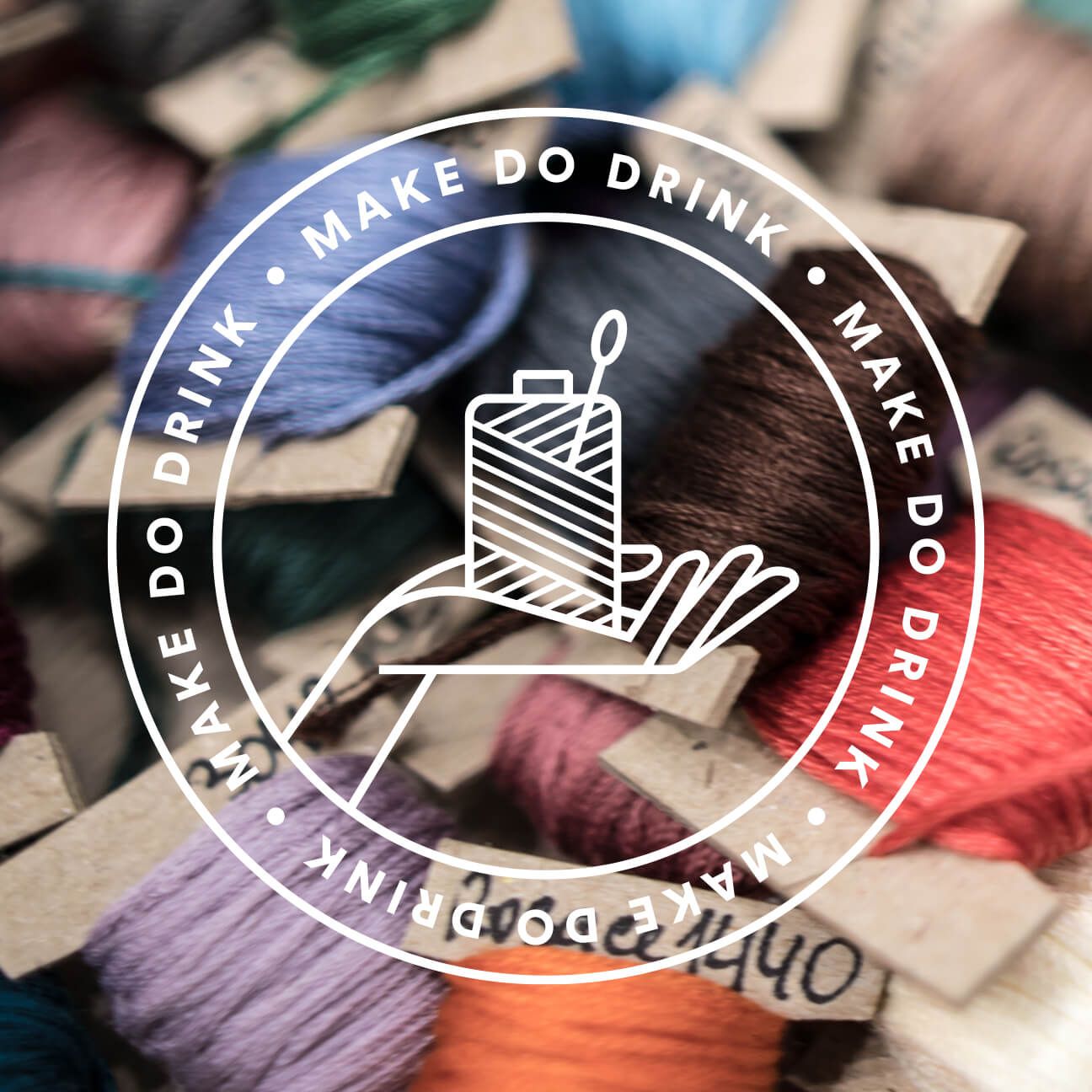 Embroidery is back. And it is cool. No longer the reserve of Downton Abbey characters, this historic craft is undergoing a modern revival – with bright colours, bold designs and brilliant new textures making their way onto the scene, no Insta-worthy gallery wall is complete without a unique hoop of hand stitched art!
Roisin Brennan, a recent University of Central Lancashire Textile Graduate, takes her inspiration from the human connection to the natural world to create simply stunning, unique designs.
This workshop is for all abilities and we will guide you along the way to help you create a wonderful design. Its the perfect opportunity to come down and enjoy the mindfulness of simple stitching and create a completely unique lunar inspired hoop design.
We'll start the session off with a glass of craft beer from the ever changing selection at Plug and Taps, then our expert maker will talk you through creating your own design, how to ice dye fabric to create the perfect lunar inspired backdrops, simple stitching techniques, design placement, perfect colour selections and finally how to build up your design using beads, buttons and threads. Roisin will be bringing along many examples of her work, and some of her favourite images to spark your creativity, so you can either choose to use one of those as a guide, or if you're feeling more confident use them to spark your own completely bespoke creation!
The class will last 2 hours and in that time you should be well on your way to making a unique piece. We will give you all the basic techniques you will need to continue this therapeutic project at home. Roisin will also show you how to back your hoop when you have finished your design, so you can hang it with pride! Plug and Taps might not be the immediate thought when it comes to an ideal match for an embroidery workshop, but we think its perfect! What better way to spend a Sunday afternoon than stitching away with a glass of the good stuff. The ever changing Plug and Taps menu brings an amazing selection of local, unique craft beers, ales and ciders to Preston, and it really does feel like a local bar, for local people. (They also have a cracking G&T selection too, so don't worry if a pint really isn't for you!)
The workshop sessions are the perfect way to spend an afternoon with friends or family, or even focusing on some well-deserved 'me' time. All workshop groups will be kept small, and the casual settings make them the perfect place to meet new people and have some fun.
Each ticket includes: A glass of craft beer on arrival (Or a G&T if you'd prefer!) A step by step guide from our expert maker, including design inspiration and creation, dyeing techniques, simple stitches and colour advice. 15cm embroidery hoop, lunar Inspired materials, thread, beads, needles Mini sewing kit for you to carry on your creativity at home
Contact the team at makedodrink@gmail.com with any questions or queries about the event and follow us on Facebook and Instagram to keep up to date with our latest happenings and announcements.