Luke Jerram's Gaia Earth Showcase
Saturday 25th June 2022 to Sunday 17th July 2022
Lancaster Priory

Back
Artist Luke Jerram's GAIA, a global attraction, will spend three weeks in Lancaster this summer and inspire a brand new festival.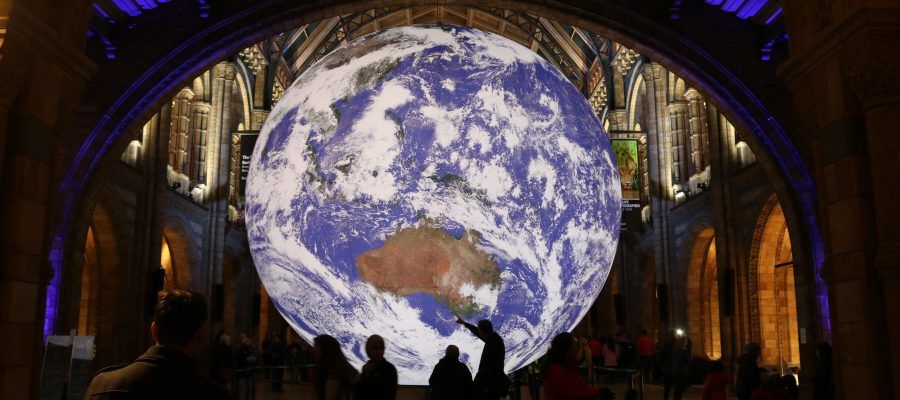 The spectacular artwork depicting how the world looks from the moon will be hosted by Lancaster Priory from June 25-July 17.

Luke Jerram's Gaia will revolve from the rafters of the city's oldest church, during the 50th anniversary year of NASA's Apollo 17 mission which first showed earth to the world as a blue marble floating in space.
Measuring seven metres in diameter, Gaia – the personification of the earth, according to Greek mythology – features the detailed NASA imagery of the earth's surface.
The artwork is 1.8 million times smaller than the real earth with each centimetre of the internally lit sculpture describing 18km of the earth's surface. By standing 211m away from Gaia, visitors can see the earth as it appears from the moon.

For more info about the Gaia exhibition visit this page.