BRITISH TEXTILE BIENNIAL TALKS 2019: The Fabric of Our Times
Thursday 31st October 2019 02:00 PM to 04:00 PM
Victorian Gallery, Blackburn Museum & Art Gallery, Museum Street, BB1 7AJ

Back
Round table exploring perspectives on the future for UK fashion and textiles plus the implications of Brexit - with Business of Fashion, Textiles and Technology (BFTT).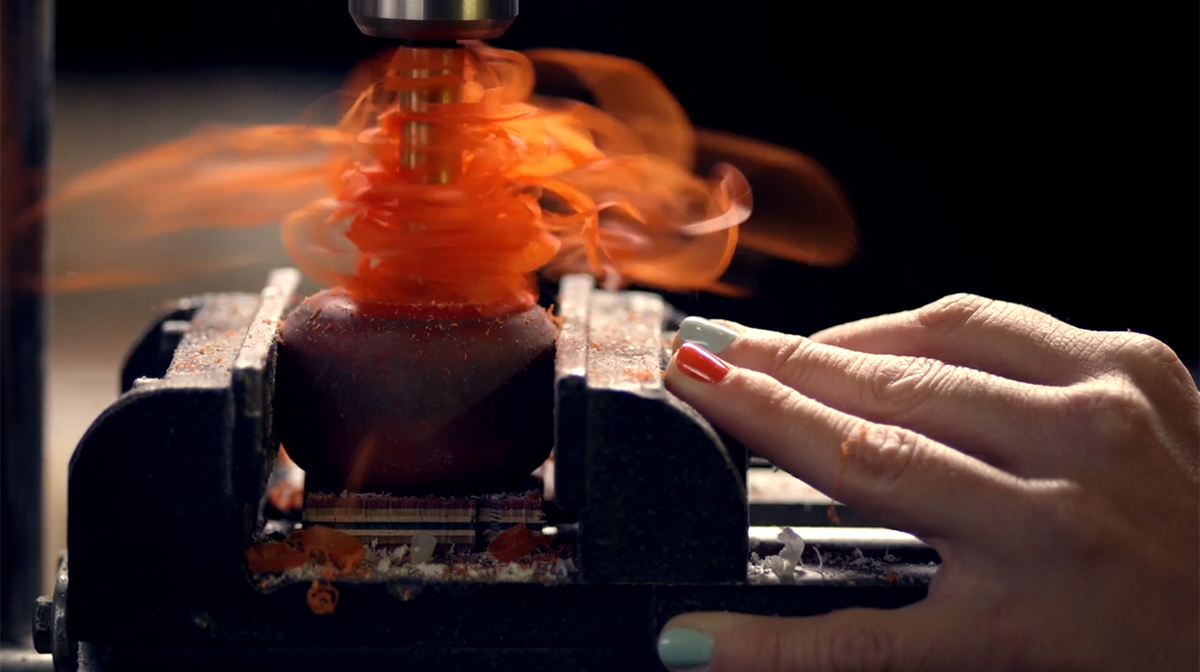 THE FABRIC OF OUR TIMES: Perspectives on the future for UK fashion and textiles.
Creative Lancashire in association with Business of Fashion, Textiles and Technology (BFTT)
Date: Thursday 31 October 2019
Time: 2-4pm
Venue: Victorian Gallery, Blackburn Museum & Art Gallery, Museum Street, BB1 7AJ
London College of Fashion, UAL with the support from UK Industrial Strategy recently launched a nationwide survey consultation to help shape the future sustainable development of the fashion industry. In this extended round table (with an audience), we invite reactions to the initial findings and perspectives from key contributors representing all aspects of the textiles ecosystem and related industries including apparel & textiles industrialists, sector bodies and academic institutions. Taking place on the day that Britain is set to exit the European Union we also explore the implications and future sustainability for the industry in the UK and R&D. www.bftt.org.uk
The event includes a presentation by Dr Lipi Begum FRSA, Postdoctoral Research Fellow, BFTT, London College of Fashion, UAL.
Key Contributors include:
Adam Slade - Standfast & Barracks
Beverley Lamey - Surface Pattern & Textiles: University of Central Lancashire (UCLan)
Brant Richards - Co-founder: HebTroCo
Danielle Slinger - Textiles & Fashion: Blackburn College
Denise Pearson - MD: Deni-Deni
Gemma Potter - Transformation North West
Glenda Brindle - Creative Lancashire Board
Lipi Begum - BFTT & London College of Fashion UAL
Paige Earlam - Plexus Cotton
Rajan Soond - University Centre at Blackburn College (UCBC)
Sandra Dartnell - Creative & Cultural Skills (CCSkills)
Sarah Lloyd - Head of Design: Panaz
Steve Kay - MD: NWTexnet
Suzanne Jennions - Try & Lilly
Other key contributors to be announced.
FREE to attend – Pre registration essential via Eventbrite

BUSINESS OF FASHION TEXTILES & TECHNOLOGY (BFTT) ECOSYSTEM SURVEY

The BFTT survey is still open until the 1st Nov. If you or someone you know is running a freelance, small or medium sized fashion, textiles and technology business - in all aspects of the industry, from media to manufacturing, we would love to hear your thoughts on the future sustainable growth of the sector in the UK. By completing the survey, you will be eligible to join the BFTT network, apply for future rounds of funding up to £200k and receive a copy of the final report.

GO TO THE SURVEY
To read interviews and find out more about our presentations for British Textile Biennial Download our talks publication here.
The first British Textile Biennial throws a spotlight on the nation's creativity, innovation and expression in textiles against the backdrop of the impressive infrastructure of the cotton industry in Pennine Lancashire.
Throughout October 2019 we look at fabric as a means of expression; exploring textiles as a vehicle for protest and cultural identity in installations, performances and art works that take a dynamic look at our relationship with that most basic and ancient of human creations, cloth.
For more information and full programme of exhibits, events, performances, installations, talks and workshops visit the dedicated website: