Cloudspotting Music & Arts Festival 2021
Friday 23rd July 2021 12:00 AM to Sunday 25th July 2021 12:00 PM
Stephen Park, Gisburn Forest, Dalehead, Lancashire BB7 4TS

Back
Festival-goers can look forward to a relaxed weekend of brilliant and diverse live music, workshops, family-friendly arts activities, great food & drink.... and much more.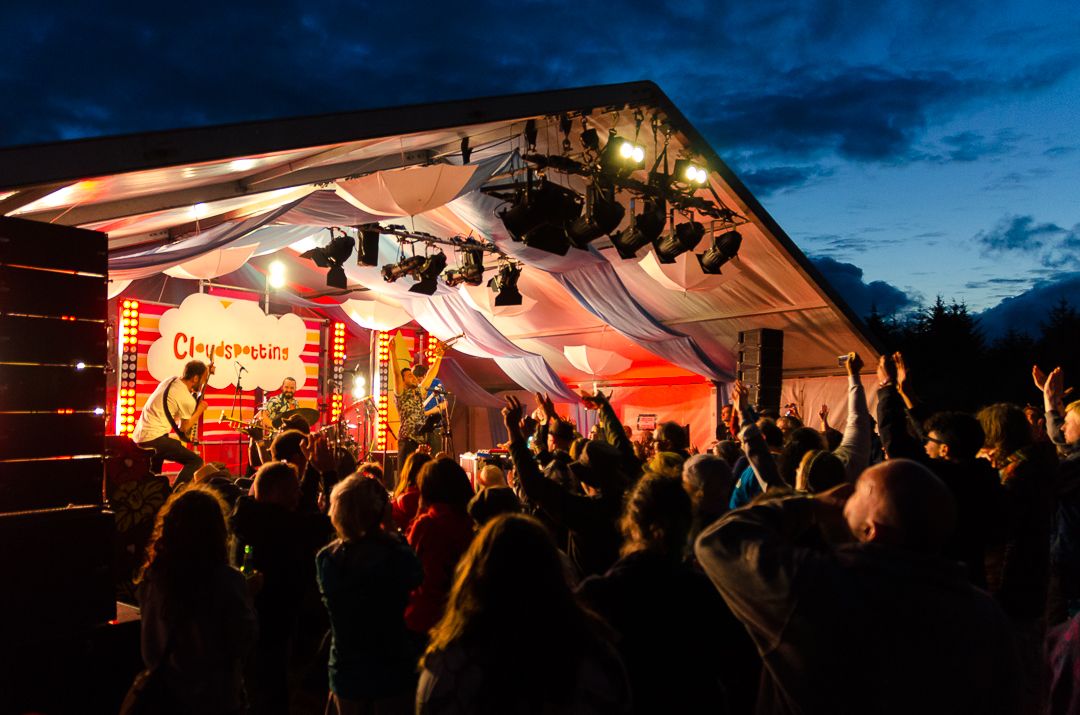 The award-winning 'micro' festival (winner of 'Best Small Event' in the 2017 Lancashire Tourism Awards) is renowned for its DIY ethos and the incredible friendliness of the audience, staff and volunteers.
The organisers are proud to present a music and arts programme that crosses borders and encourages participation; championing ingenuity, independence and a DIY spirit.
Cloudspotting is a welcoming festival and community – a back-to-nature experience for a few hundred people, making it the ideal event for first-time young festival-going families, or the more seasoned reveller who is jaded with the trappings of the larger UK festival scene.
The alchemy of the audience, artists and the pristine environment of Gisburn Forest combines for a magical atmosphere that is rarely felt at larger festivals.
Acts that have graced the stage in recent years include The Earlies, Ezra Furman, The Leisure Society, King Creosote, Cate Le Bon, This Is The Kit, Melt Yourself Down and John Bramwell.
This year's line-up is a truly international affair, celebrating a diversity of music genres and outdoor arts activities. We are please to welcome: Bill Ryder-Jones, Jeffrey Lewis and Los Bolts (US), The Breath, ICHI (Japan), The Burning Hell (Canada), Isaac Birituro (Ghana), Honeyfeet, Alabaster DePlume, Leafcutter John, Mikey Kenney and many more.
This intimate festival also includes a full weekend of family arts activities in our forest location including walking trails / music workshops / yoga sessions and much more.