CIC BTB21 - Breaking Down Borders: Movement & Migration Through Cloth
Monday 25th October 2021 06:00 PM to 08:00 PM
Blackburn Cathedral, Cathedral Close, BB1 5AA

Back
A Conversations in Creativity panel discussion for British Textile Biennial, with Alice Kettle, Bharti Parmar, Raisa Kabir, Serkan Delice and hosted by Amber Butchart.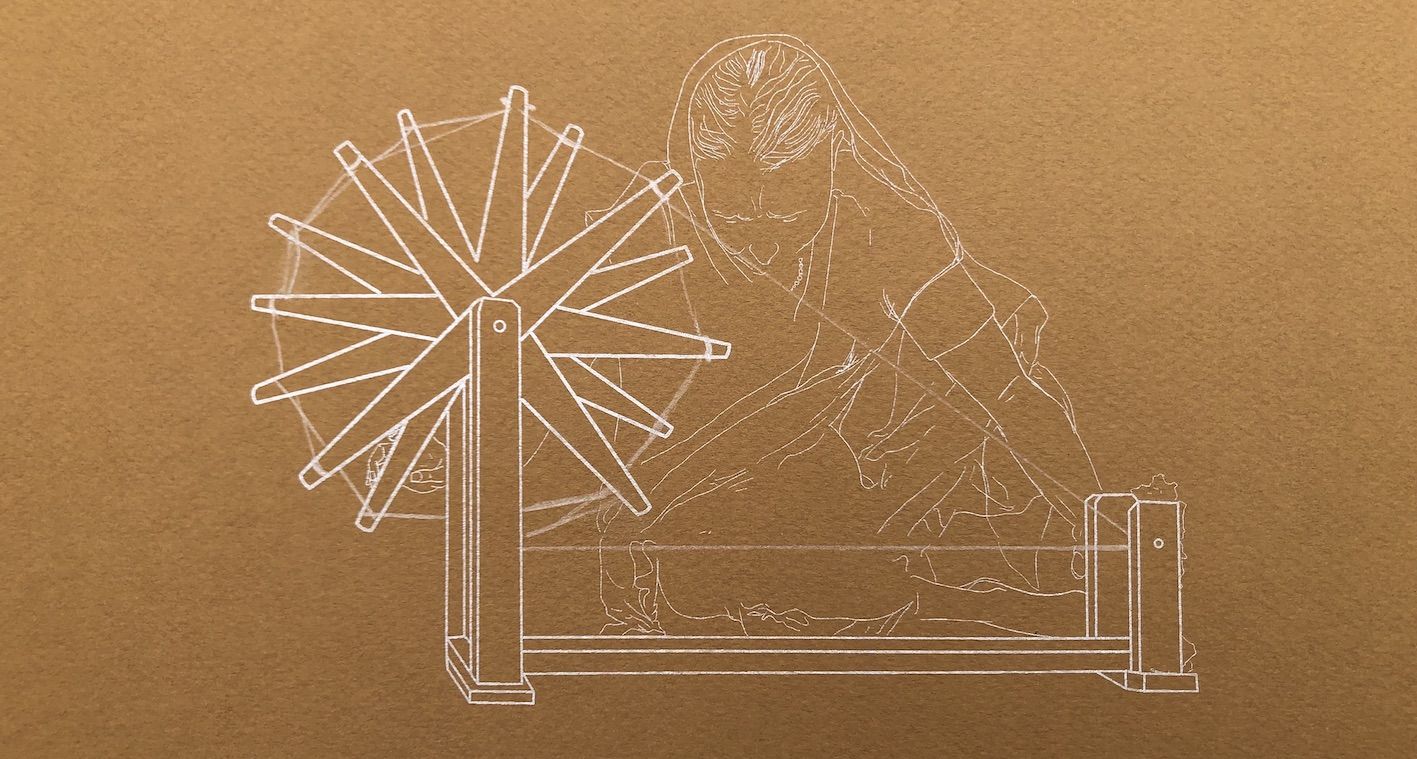 Creative Lancashire
is collaborating with Amber Butchart to present a series of Conversations in Creativity talks to further explore the themes responded to by artists & makers contributing to the British Textile Biennial programme.
This panel explores the narratives and intersections that connect migrant journeys through the global textile industry and perspectives on cultural appropriation within crafts practices.
Conversations in Creativity is Creative Lancashire's series of talks and insightful interviews, where creatives from across the disciplines explore how inspiration, often from around the world, informs process.

Booking Information:
Free to attend, but registration essential.
About the Participants:
Amber Butchart is a fashion historian, writer and broadcaster who specialises in the cultural and political history of textiles and dress. She is a former Research Fellow at the University of the Arts London, and is a regular public lecturer across the UK's leading arts institutions. She researches and presents documentaries for television and radio, including the six-part series A Stitch in Time for BBC Four that fused biography, art and the history of fashion to explore the lives of historical figures through the clothes they wore. Amber is an external adviser for the National Crime Agency as a Forensic Garment Analyst, working on cases that require investigation of clothing and textiles. She has published five books on the history and culture of clothes, including The Fashion of Film, Nautical Chic, and a history of British fashion illustration for the British Library.

Alice Kettle is a textile/fibre artist, writer and lecturer based in the UK. Her vast textile panels narrate contemporary events through rich and intricate stitchwork. Her works often use embroidery to engage in participatory collaborative projects such as her show Thread Bearing Witness at the Whitworth, Manchester 2018-19 and at the BTB in 2019. Stitch was used to examine refugee issues and migration. Kettle is Professor of Textile Arts at Manchester School of Art, Manchester Metropolitan University. She is Visiting Professor at the University of Winchester. Her work is represented in various international public collections including the Whitworth, the Crafts Council and the Hanshan ArtMuseum, Suzhou, China. She has co-authored, Machine Stitch Perspectives (2010), Hand Stitch Perspectives (2012), Collaboration through Craft (2013), The Erotic Cloth (2018) and Making Stories Ibook (2013).

Dr Bharti Parmar is an artist and academic with a practice of 30 years. Bharti studied Fine Art Printmaking at the Royal College of Art has a PhD in material culture studies. She has participated on several international residency programmes, e.g. Light Work, Syracuse USA and the Irish Museum of Modern Art, Dublin. Her work is represented in numerous institutional collections such as the Whitworth Art Gallery Manchester and the Government Art Collection. She is co-editor of Colour, Vol. 4 of the Bloomsbury Encyclopedia of World Textiles and serves as an Artistic and Quality Assessor for Arts Council England. She has been selected by Dr Christine Checinska, Curator of African and African Diaspora Fashion at the V&A to exhibit in Maker's Eye, the Crafts Council Gallery's inaugural exhibition celebrating its 50th anniversary which runs till 9th October 2021.

Raisa Kabir is an interdisciplinary artist and weaver based in London. She works with woven text/textiles, sound, video and performance to translate and visualise concepts concerning the politics of cloth, labour and embodied geographies. Her work addresses cultural anxieties surrounding nationhood, textile identities and the cultivation of borders; as well as examining the encoded violence in histories of labour in globalised neo-colonial textile production. She has critically engaged with materials such as flax, jute, indigo, cotton and linen production, working with their material properties as well as their potent histories.

Dr Serkan Delice is a Senior Lecturer and Research Coordinator in the Cultural and Historical Studies Department at London College of Fashion, UAL. His current research explores ways of defining and practicing a transnational ethics of fashion that challenges neoliberal, racial capitalism and its systemic appropriation of labour and culture. He is currently working, together with Dr Anna-Mari Almila, on an edited collection on fashion's transnational inequalities to be published by Routledge in 2022.

Image Credit: Bharti Parmar - Hindoo Woman Spinning. Risograph and pencil crayon on paper. ©Roo Dhissou 2021.