DELIVERING DESIGN AT A DISTANCE #01: Playing with Purpose
10 May 2021
In the first instalment of Delivering Design at a Distance, we look at how remote work impacts on the power and process of creativity.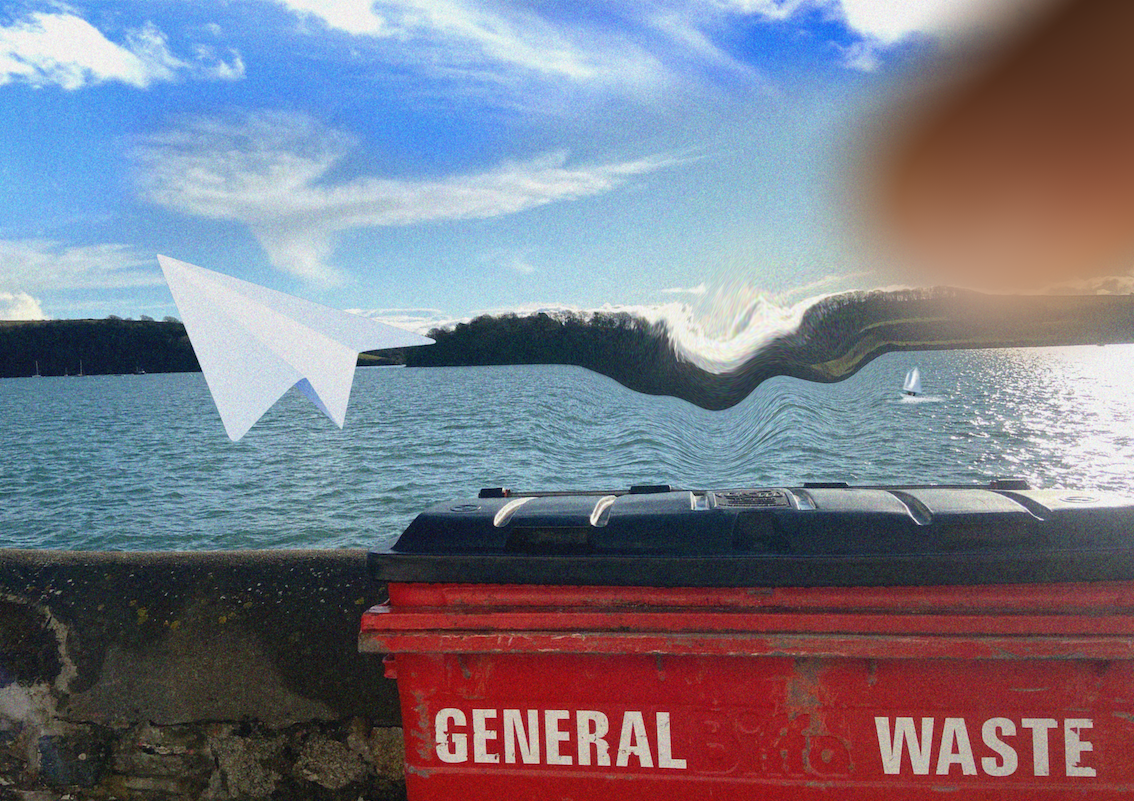 by Alex O'Toole & Jonathan Ball
The first instalment of Delivering Design at a Distance, looks at how remote work impacts on the power and process of creativity.
Pandemics are a cruel sorting mechanism. In the shake up, there has been a profound impact on business, the extent of which is yet to be fully acknowledged. Who will be the winners and who will be the losers? Across Lancashire, firms and freelancers alike have been weakened by a combination of successive lockdowns, ongoing social distance restrictions and insufficient or invisible financial support from government. What can be done?
A digital landscape is growing around us. Call it tech-celeration.
Whatever happens next, businesses will need strong survival instincts and a willingness to rethink their delivery in order to prosper. It's becoming clear that those who have already embraced an element of digital delivery, or switched to it completely, are outperforming those who haven't. Some are even outperforming their pre-pandemic selves.
Regardless of where your business currently sits on the risk register, decisions of how to adapt operations and offerings to meet the increasingly complex and diverse needs of your customers, and the speed and scale at which you do this, are going to be crucial to long term survival. So, how do you benefit from the technological disruption if your business hasn't required it before, or perhaps has even resisted it?
THE ROLE OF DESIGN & CREATIVITY
Ellie Runcie, the BBC's Chief Design Officer believes that design and design thinking has a massive role to play in keeping products, services and businesses relevant to their customers.
Every organization on the planet is going through huge change, so it's a real opportunity for design in the coming months and years. We can either feel daunted, threatened, or fearful of change, or we can embrace it. It depends on how we choose to view it. It's also about being clear on the challenge you're addressing and the value you're creating for people that is really fundamental. So, I'm optimistic and hopeful that design has a clear and perhaps more critical role to fulfil in the next chapter.
Runcie is referring to 'design thinking', a term which emerged in the 1960's in response to the significant societal changes that were taking place at the time, its roots in the complex problem-solving approaches strategists applied to World War II. During that time, scientific methodology and processes were used by design theorists and academics from a range of fields to attempt to understand how design functions and supports collective problem solving in a different way to scientific and engineering methods.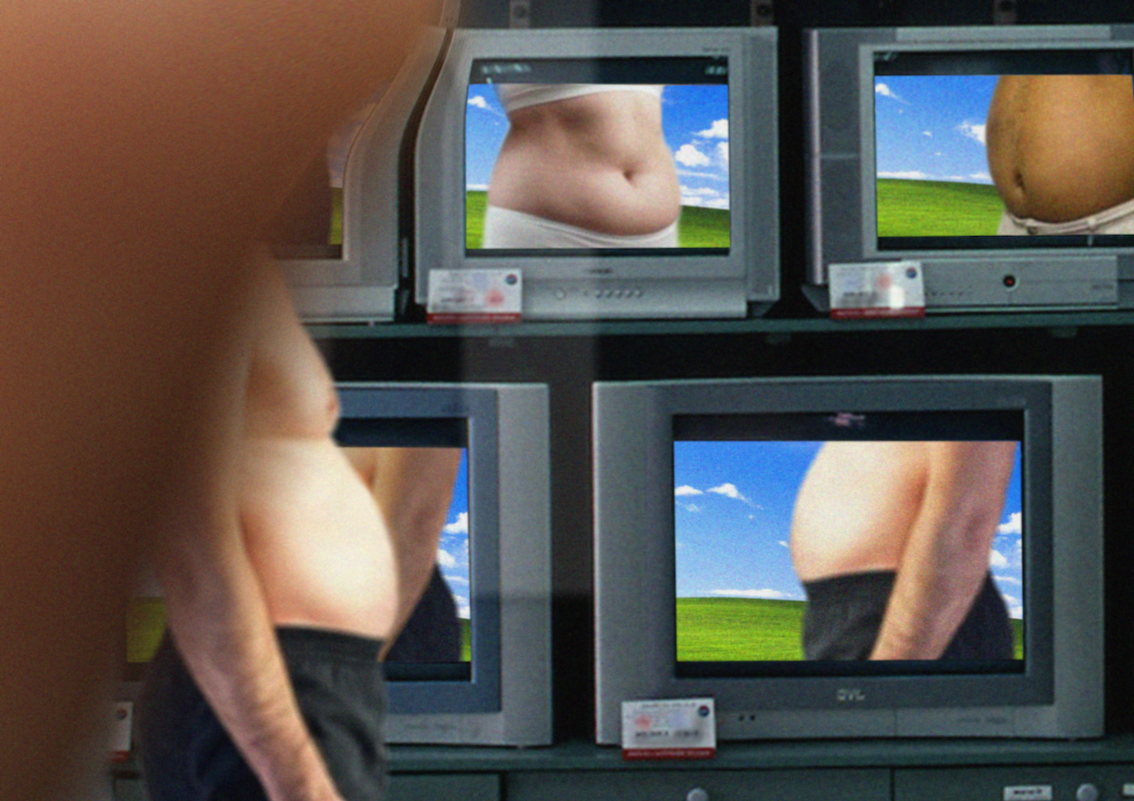 By the late 80's design thinking had progressed to a space of its own, gaining considerable ground in the noughties thanks to the work of IDEO, d.school, and others at that time, who elevated the approach and formalised the path for other businesses and institutions to follow.
Now, valued as a powerful problem-solving methodology, its application to the complex challenges that COVID-19 has brought to our doors could change the fortunes of our businesses for the better.
No-one knows that better than Pete Gordon, Chief Operating Officer of Waracle. "I needed to start earlier with the client. We call it the shift left. Not just starting with the problem but looking at whether the problem you think you've got is the actual problem. It depends how well the client understands their own issue.
Richard Eisermann, Head of Design for Philips Connected Care, told us "we've unlocked this behaviour and we have to keep it alive. How do we keep it alive?' And I don't think we have answers to that yet, but that's the conversation that's happening right now."
Ruth Melville, an evaluation specialist and strategic development practitioner for the cultural sector, believes a twist of cruel irony is at the crux of the issue. "Not all creatives use their own creativity for themselves. Most projects fall down because the focus is on, 'what we're going to do'. They don't consider the why? What is the point of what's going to happen? The fact is, until you start by saying, what are we going to change? What's the point of our project? you'll find it difficult to convince anyone else to get on board."
In the full Playing with Purpose article you can read observations and insights on the same issues from others including Andy Walmsley (Wash Studio), Justin Knecht (What Could Be), Jonathan Ball (Designmine), Robert Owen (Blackpool Pleasure Beach) and Steve Gumbrell.
DOWNLOAD THE FULL PLAYING WITH PURPOSE ARTICLE HERE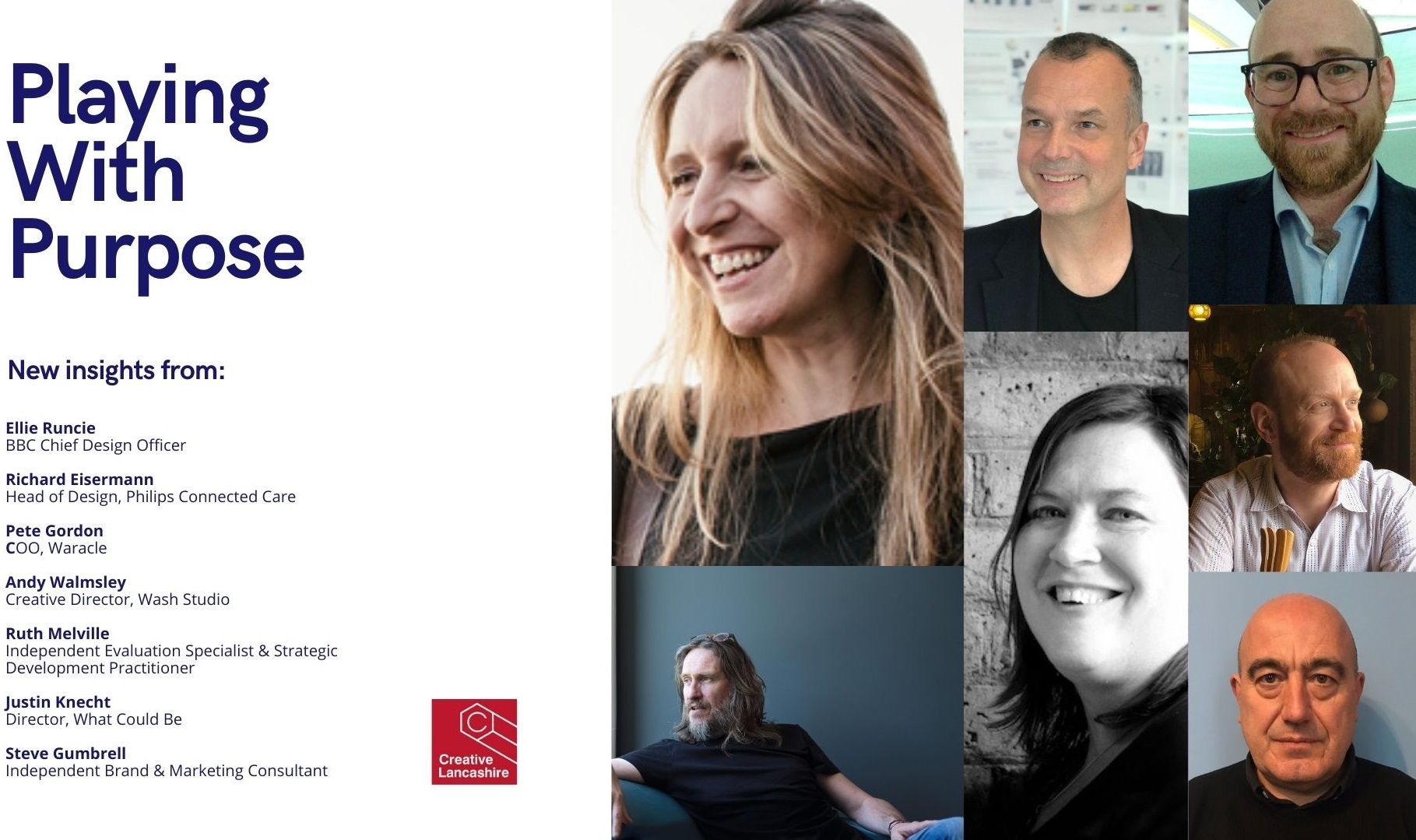 About the writers
Alex O'Toole Alexandra O'Toole is a Lancashire based independent, Writer, Creative Director and Producer. For twenty years, Alex has worked nationally and internationally across Europe, the US and the Middle East to develop creative concepts, produce artistic programmes, write narratives and manage design projects for the creative and cultural industries. She writes on commission for creative projects across all mediums, and about creativity, the role of the arts and the business of being an artist. Her work as a strategist and creative director for the creative and cultural industries is geared towards developing partnerships and growing audiences to maximise opportunities for long term sustainability. As an arts producer, Alex's larger scale participative projects are created through Fable Arts, a socially engaged arts organisation. She is currently the Chair of Arts Lancashire. www.alexandraotoole.co.uk
Jonathan Ball Jonathan Ball is a Lancashire based independent designer who has built his career on using the practice of human-centred design to help organisations achieve new levels of innovation. After a successful career in product design, he now works independently through Designmine, in collaboration with colleagues at What Could Be and a global network of like-minded associates to deliver across a range of diverse projects, including the Creative Decision Making Playbook for BBC Digital and the Design Thinking Accelerator programme for V&A Dundee. He is a longstanding Design Associate for Design Council and was a part of the team that developed the Double Diamond and created the Design Opportunities Tool for their business support programme, Designing Demand. He is also a Certified Lead Instructor for LUMA Institute in Pittsburgh. Linkedin: Jonathan Ball
The Creative Step
At Creative Lancashire we want to make the county's creative sector the fastest growing in the country by giving the next generation of creative businesses the tools to thrive in the future. Our aim is to build an internationally renowned creative community that is built on local talent. Creative Step, our bespoke development programme dedicated to the specific needs of the sector and founded on the understanding that the unique qualities and requirements of creative enterprises are not currently met by mainstream business initiatives, is now recruiting across 2021.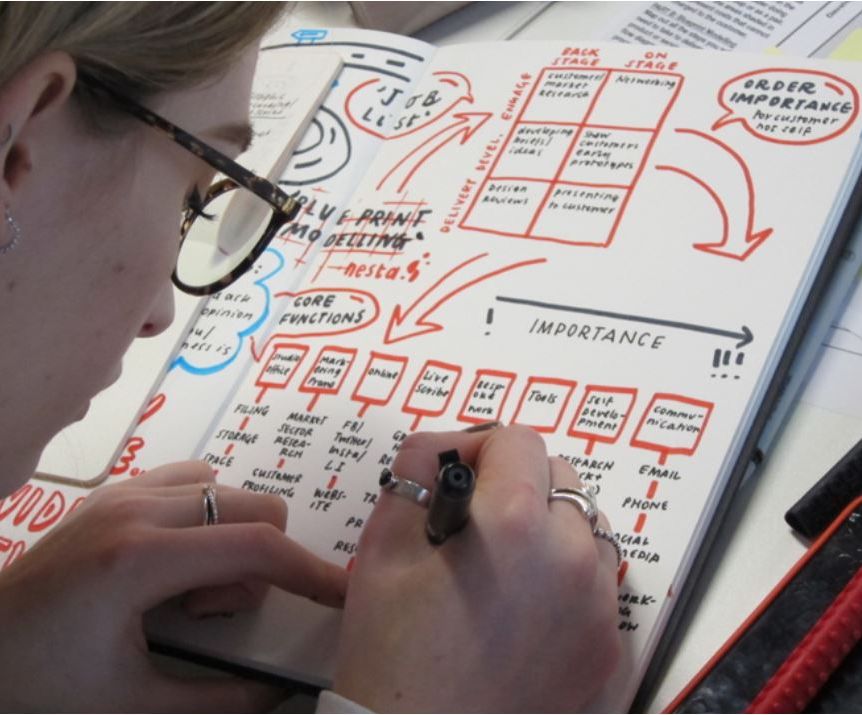 Having proven the programme offline, we're now fully functioning remotely using our own tools and techniques to create an equally compelling online experience.
For more information visit the Creative Step page, or for an informal conversation about Creative Step, Creative Lancashire and other sector specific programmes, contact Ed Matthews Gentle at emg@creativelancashire.org.