DELIVERING DESIGN AT A DISTANCE #3: Losses & Gains
05 July 2021
In this article we explore The Winners & Losers of Delivering Design at a Distance, and take a deeper dive into what businesses and brands, particularly those delivering creative products and services, will lose and gain in the next shift to hybrid working. Jonathan Ball and Alex O'Toole, together with their panel of interviewees, explore what needs to be learned and unlearned, and how can we bridge the gaps.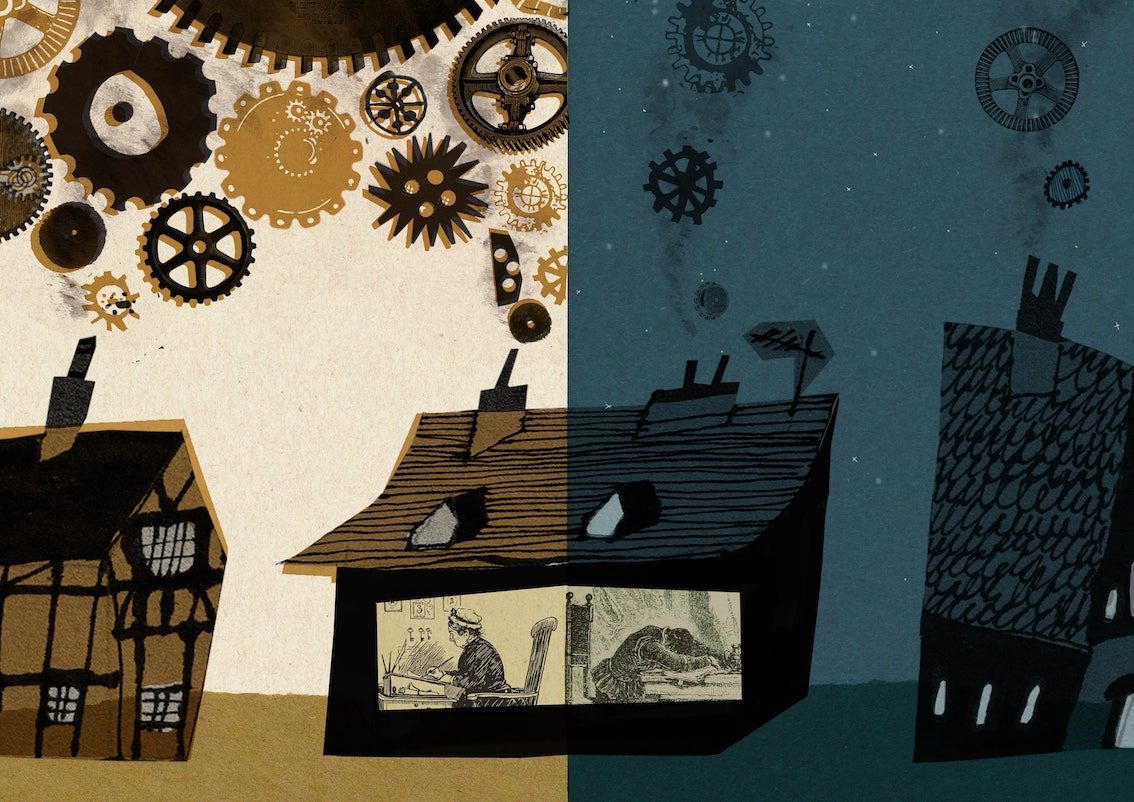 by Alex O'Toole & Jonathan Ball
Our personal lives and living spaces have taken centre stage in our livelihoods. Daily video calls broadcasting our kids, our pets, and the clutter on our kitchen tables, have forced us to pay more attention to the people we work with. It isn't just business anymore, it's our whole existence on show, messy as it is. Yet context is a great community builder. We're humans, not automatons. A little collective softening should do us all the power of good.
As lockdown lifts and working from home looks likely to stay as part of a new hybrid world of work, the media is awash with talk that a golden age for workers is on the way, promising the long-awaited balance between their work and their home lives and family commitments.

For businesses and brands, particularly for those delivering creative products and services, the next transition will be about how we retain our re-discovered 'humanness' at scale.
What will we lose and what we will gain in the next shift to hybrid working? What needs to be learned and unlearned? And how can we bridge the gaps?

THE HUMAN TOUCH
Despite the many benefits of the shift online to people and businesses the world over, it's never been more apparent that our 'humanness' is deeply connected to real-world interactions and the power of people coming together for the health of ourselves, our networks and businesses, our cities and communities.
Over the last year, we've had to put more trust into technology that enables us to communicate and collaborate effectively with each other. Now we've got to learn how to deliver and engage, with empathy, across digital and live platforms.
For creative businesses and individuals, part of this is about recognising that hybrid working is different to flexible working.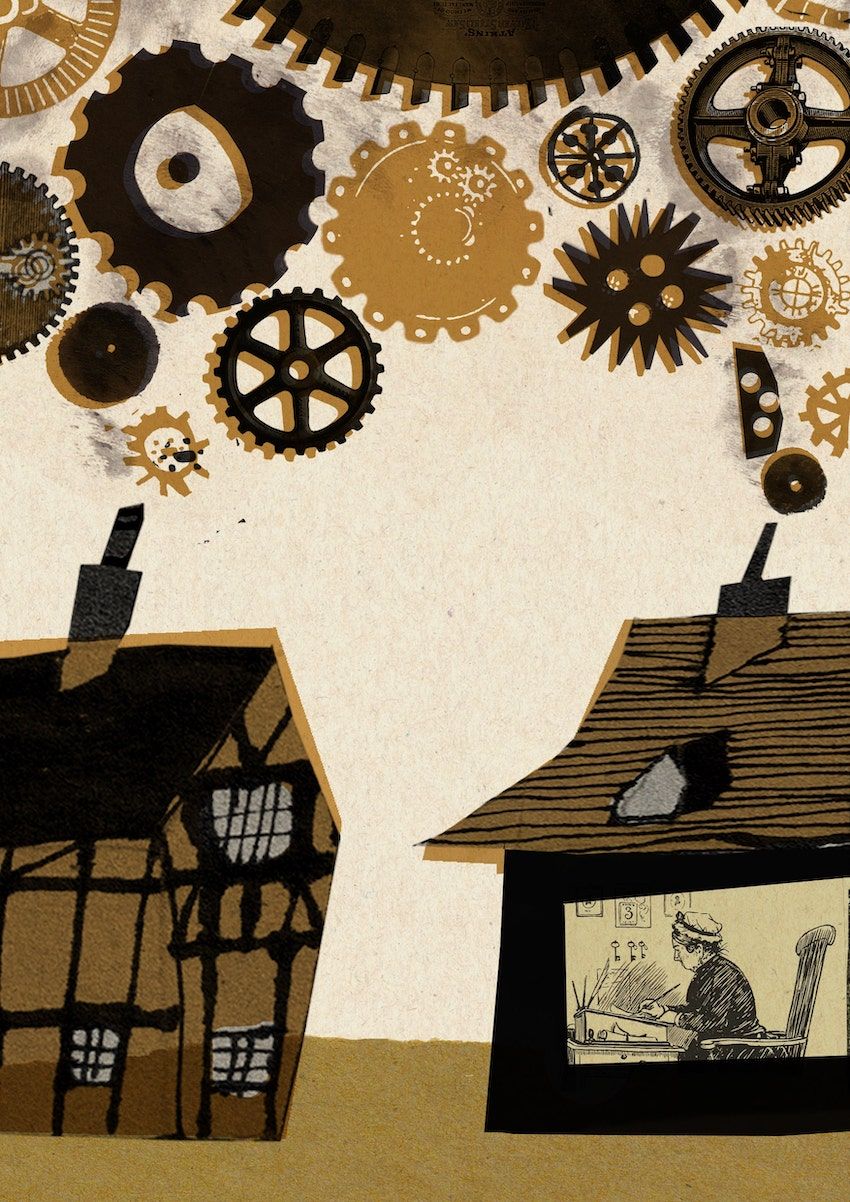 Hybrid working is about work that is divorced from place and time, and it means acknowledging that some, or all, of your work, can be done remotely long term, by people with the right skills, who are located in a different place to where your workplace or project is based. Because of this, hybrid working is also very much about balancing the employee experience with the broader needs and aspirations of the business.

Lancashire based arts organisation, Imitating The Dog, are renowned for their touring and site-specific theatre work which fuses live performance with interactive digital technology. Despite the intrinsic digital element to their work, prior to the pandemic, the majority of their project development work had been undertaken in a traditional way - created in physical spaces in collaboration with other people.
We spoke to Julie Brown, Executive Director for Imitating The Dog, about how the pandemic has impacted their work and creative process.
Because we deliver work internationally, and we deliver site-specific work, we've always had some people creating elements of it remotely, but generally speaking we were all in the room creating together. I don't think we would ever have imagined that we would make a piece of theatre art that was entirely made by people who were never in the same room before Covid. We were able to respond quickly because we were able to adapt some of the software and technology, we were already using in the stage space and for our site-specific work, but we've also used a lot of new tools.
Brown continues:

"When the pandemic hit, we were in the middle of a project with university students in Utrecht. We were making a live opera with an entirely digital set. We'd been over twice to start delivery, but it was a twelve-week project. There were flights and hotels booked. Of course, it had to stop, but it couldn't stop because it was part of the students' degrees. So, we had to rethink it.

The project expanded into two parts. The first part – the original opera we were commissioned to deliver - was reimagined as a digital opera. The entire design, music, performances were created digitally and resulted in a one-hour virtual rehearsal called TROUBLED WATERS, and it was great, but because we hadn't had that 'end' feeling you get with a live project, it didn't feel like it was finished.

So, we worked with the students to develop an additional idea that responded to the pandemic specifically – an interactive online game, called 'Fragments Of A Visitor' which fused video games and web-based fiction to create a playable experience.

The projects weren't linked, but they both came about because of the pandemic and because of the value we wanted to create for the students in lieu of not being able to work with them in person. We wanted them to have a commensurate experience to what they'd been expecting before Covid hit."
For organisations like Imitating The Dog, who have been used to working with distributed teams and were ostensibly 'ready to make the switch' to remote collaboration and creation, the transition to remote collaboration and delivery has been a 'relatively easy' obstacle to hurdle than it has been for others who have been used to more traditional working patterns.
"One of the most important aspects was being able to make work with our associates," said Brown.
We work with many different freelancers, and we wanted to keep making worth with them and to make sure there were opportunities for them to work with us. Creative people still have ideas and want to do things, so where does that go?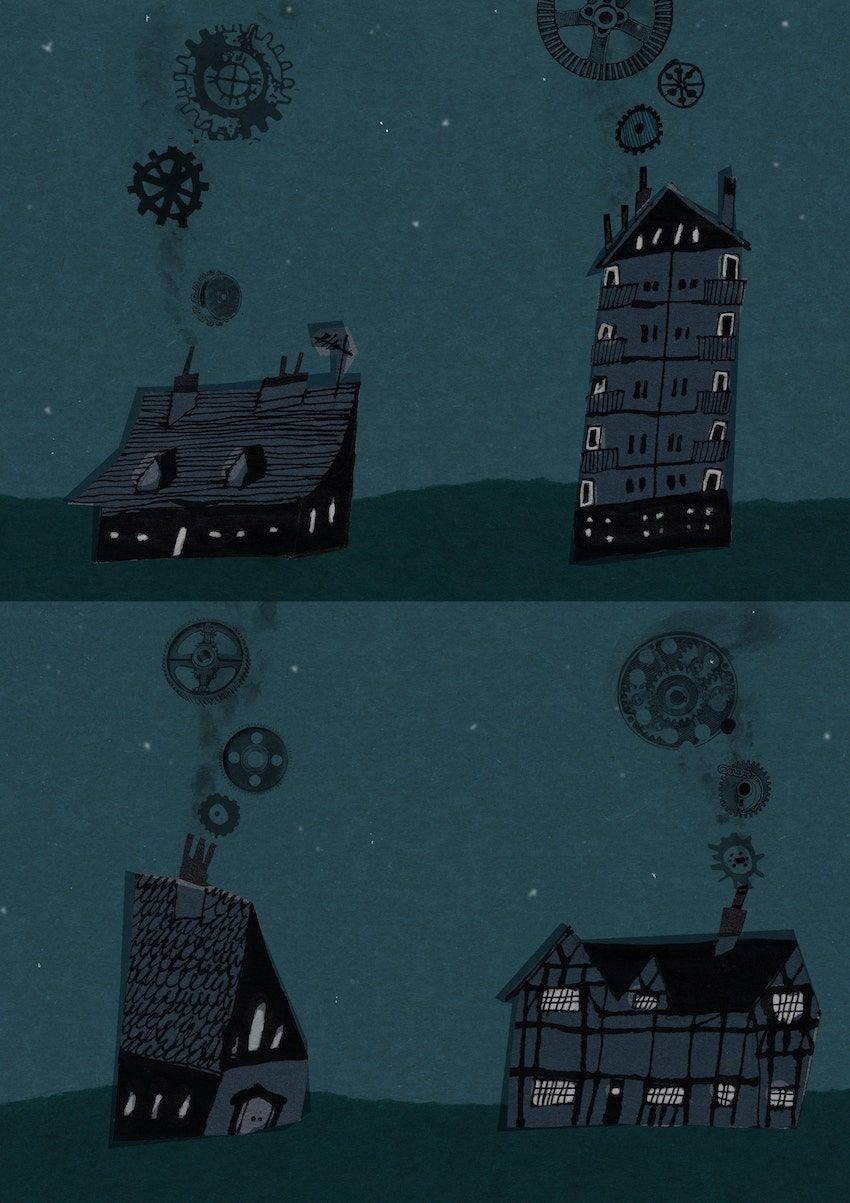 Switching to a remote creative process allowed freelancers to continue to make work with Imitating the Dog during what was, and still is, a very difficult time for the arts sector's cultural workforce. As more companies have followed suit to offer remote work contracts, it's a trend that shows no sign of waning.

Indeed, an analysis undertaken by recruitment specialists, The Adecco Group, shows that the number of job adverts that mention remote work opportunities increased by 126% over the period between May 2020 through April 2021, compared to the prior year.
OPPORTUNITIES FOR EMPATHY
For freelancers, increased opportunities provided through remote working is a double-edged sword. On the one hand, there's much to be gained from the opportunities that have opened up to work further afield: the chance to expand your portfolio, develop a new network, gain invaluable new experiences and skills, and potentially, better fees. On the other hand, competition is likely to have increased exponentially. The stakes have been raised on the prerequisite skills and experience and a slick digital presence.

"What freelancers sometimes forget is that it's worth analysing the culture of the business you're freelancing for," said Andy Walmsley, Co-Founder of Wash Studio in Preston.

"If you come in and go, 'Right, great. I'll do my two days of work and then put my invoice in. Thanks very much,' it gives the impression that you're not really interested in the work and that it's more about the time for which you're going to get paid. Creativity is not just a time game. It's about the experience you're helping to create and the team experience that you're a part of, too. If you're freelancing, it's almost as much about aligning your mindsets and developing a connection with the people you're working with, as it is about your ability to do the work."
These are heartening words for emerging creatives lacking in real-world experience, and for those who prefer a more human connection. Without the opportunity to prove your commitment to collective responsibility that comes with working in a traditional office environment, an open, positive, and upbeat attitude, coupled with a genuine interest in the work and an authentic engagement with your temporary teammates, can go a long way to bridging the gap and securing repeat work in the future.
Creativity is not just a time game. It's about the experience you're helping to create and the team experience that you're a part of, too.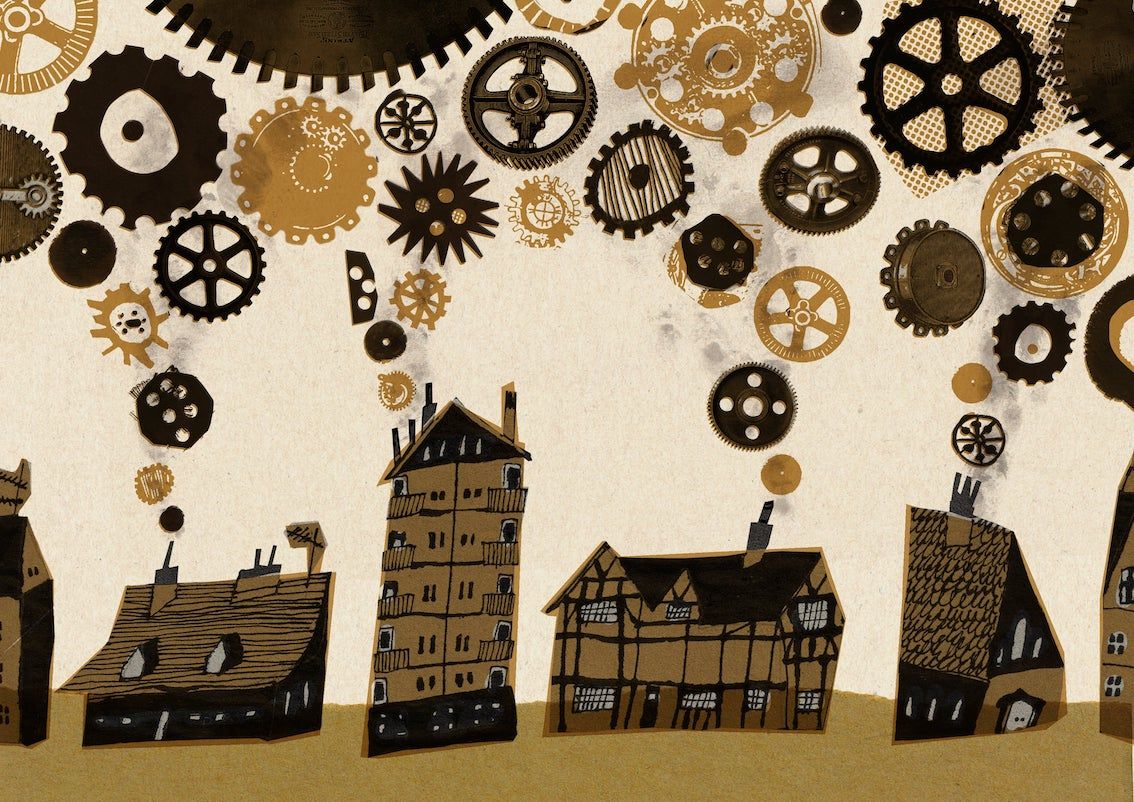 THE TALENT PREMIUM
For businesses, the ability to outsource to an expanded talent pool that provides the same, or potentially better, quality service, and which also reduces scheduling and capacity issues, is an obvious win. Scottish app developer, Waracle, says it's transformed their business.
"Most of our production side uses an agile, iterative incremental management framework that has enough touchpoints and structure in it to be able to manage the developers who are working remotely or not, so when the pandemic hit, that side of our business was ok," Pete Gordon, Waracle's Principal Consultant, told us.
"The bits that were missing were how do you do the design bit remotely and how do you win new business remotely? How do you get enough trust to do a new business sale with someone you haven't met and that you've never done business with before, in lockdown? Initially, like everyone, we hoped it wouldn't last long. But very soon we could see this was us for the long haul, so we just adapted. What I've found is that everyone is in the same boat, including clients, and because it's a level playing field in that sense a lot of things have actually improved.
So, there's now a real power to the business. Now we're fully remote, I can hire someone in London who can work in Glasgow and someone in Glasgow who can work in London and they're perfectly happy. Beforehand, all that locational stuff, recruiting talented people who were located near to the client's site was a real headache to manage.
Problems would arise when one project ended, and the next project started, and you would find that the great team you had working together on the first project suddenly could no longer work together on the second project because the location of the new client site was too far away. So, a lot of those problems have gone away. I think it's great that we can run a workshop in Edinburgh in the morning and Switzerland in the afternoon and I don't have to move. So, that's a huge advantage for global access and dealing with people in different locations and even time zones."
Yet, as talent becomes a premium, the talent pool in secondary regions like Lancashire becomes smaller and more competitive because, as Justin Knecht, Director of design thinking consultants, What Could Be, warns, "big companies will draw the talent away."
Based in the US, where tech companies have been working remotely for years, Knecht has seen the impact on talent recruitment and retention first-hand when he worked for LUMA Institute in Pittsburgh.

"Engineers have had been at the forefront of remote working for years. They were the earliest adopters because technology enabled things like GitHub and repositories and open source so that people could collaborate from a distance. In the US, when the big companies like Google and Facebook moved in, they drew the talent away, so when we started to hire talent for our team in Pittsburgh, it was almost imperative that we had to look outside of the Pittsburgh Metro area to build a team of half a dozen engineers. Despite the pressure it puts on businesses looking for new talent, I feel that accessing the global talent market is a huge benefit to learning how to work in this way."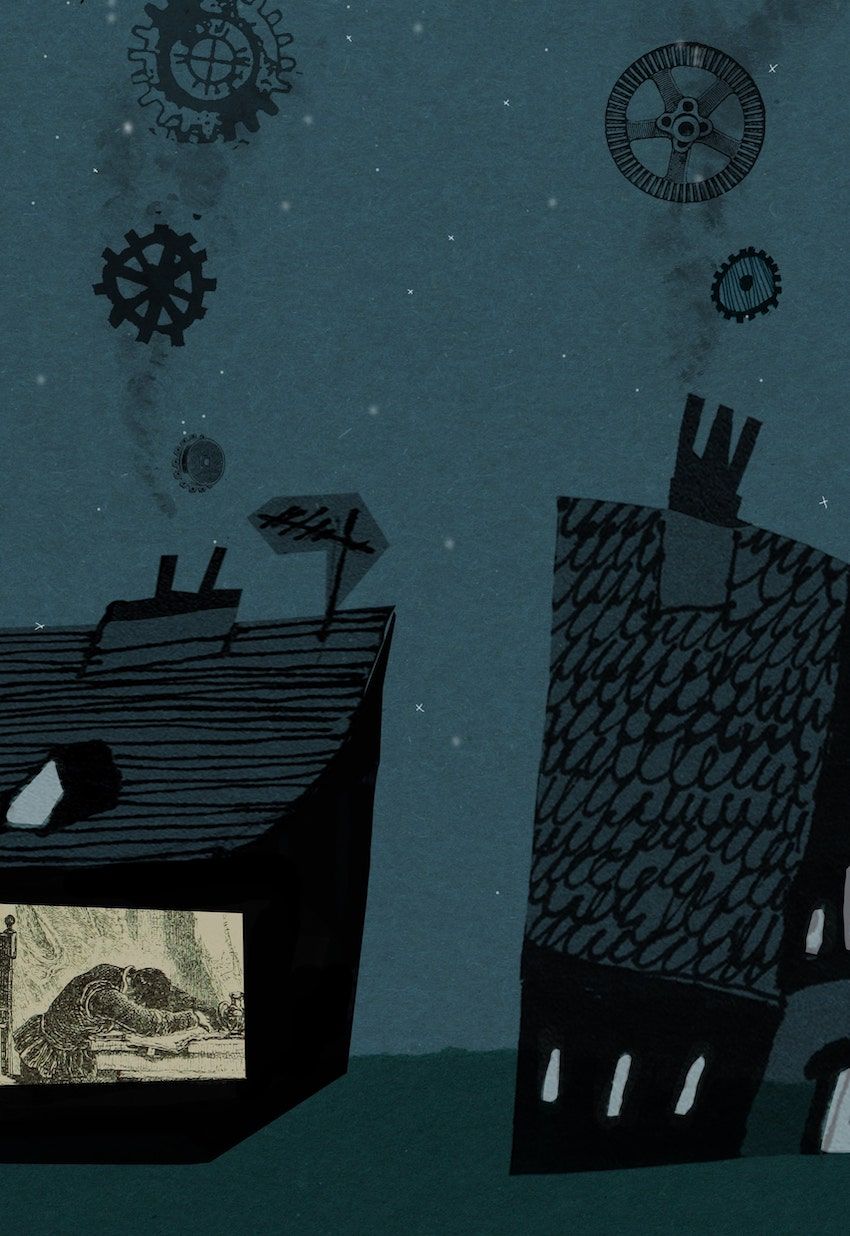 Read more in the full Losses & Gains article, where the topics of diversifying working practices, new types of management and approaches to business, plus the issue of exclusion are also explored in more depth.
With additional feedback and insights provided by Richard Eiserman (Philips Connected Healthcare), Steve Gumbrell (formerly of Transport for London) and Erik Larson (Cloverpop) and more.

The full article also includes ten questions to help you build back better so that you can win at Delivering Design at a Distance.

Click the button to read more...

About the Writers
Alex O'Toole

Alexandra O'Toole is a Lancashire based independent, Writer, Creative Director and Producer. For twenty years, Alex has worked nationally and internationally across Europe, the US and the Middle East to develop creative concepts, produce artistic programmes, write narratives and manage design projects for the creative and cultural industries. She writes on commission for creative projects across all mediums, and about creativity, the role of the arts and the business of being an artist. Her work as a strategist and creative director for the creative and cultural industries is geared towards developing partnerships and growing audiences to maximise opportunities for long term sustainability. As an arts producer, Alex's larger scale participative projects are created through Fable Arts, a socially engaged arts organisation. She is currently the Chair of Arts Lancashire. www.alexandraotoole.co.uk
Jonathan Ball is a Lancashire based independent designer who has built his career on using the practice of human-centred design to help organisations achieve new levels of innovation. After a successful career in product design, he now works independently through Designmine, in collaboration with colleagues at What Could Be and a global network of like-minded associates to deliver across a range of diverse projects, including the Creative Decision Making Playbook for BBC Digital and the Design Thinking Accelerator programme for V&A Dundee. He is a longstanding Design Associate for Design Council and was a part of the team that developed the Double Diamond and created the Design Opportunities Tool for their business support programme, Designing Demand. He is also a Certified Lead Instructor for LUMA Institute in Pittsburgh. Linkedin: Jonathan Ball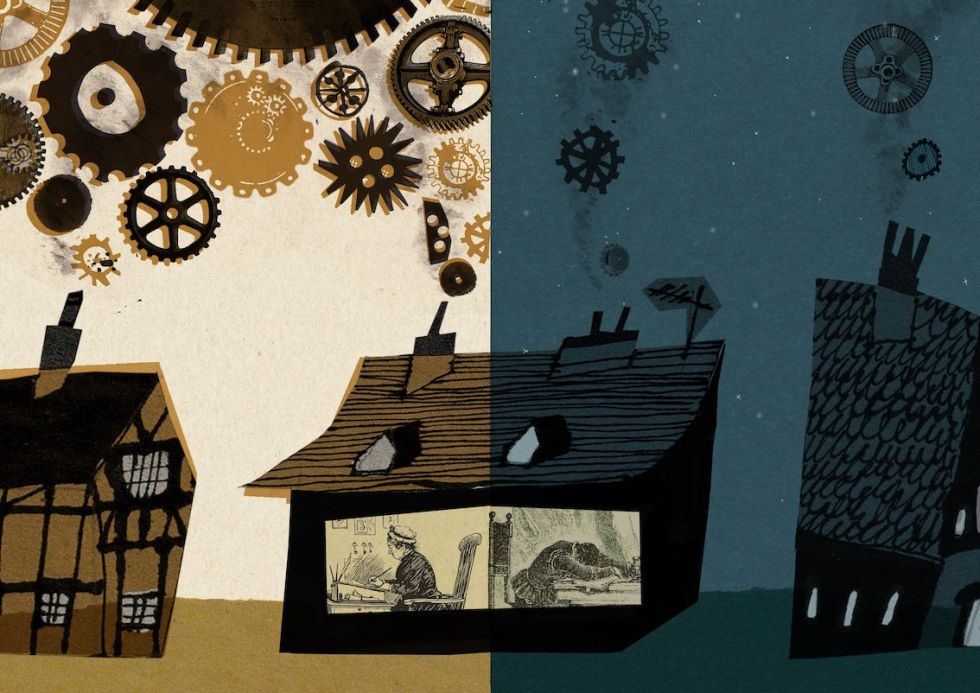 The Creative Step
At Creative Lancashire we want to make the county's creative sector the fastest growing in the country by giving the next generation of creative businesses the tools to thrive in the future. We aim to build an internationally renowned creative community that is built on local talent
Creative Step, our bespoke development programme dedicated to the specific needs of the sector and founded on the understanding that the unique qualities and requirements of creative enterprises are not currently met by mainstream business initiatives, is now recruiting for the next cohort which starts on Tuesday 14th September 2021.
Now, more than ever, Creative Lancashire wants to provide individuals and organisations with the advice and practical support you need to navigate through and beyond the current crisis. These times are challenging but we are working with leaders, partners, and organisations across the county and beyond to share and develop resources that can translate into effective help. Having proven the programme both offline and online, we're now fully functioning remotely using our own tools and techniques to create an equally compelling online experience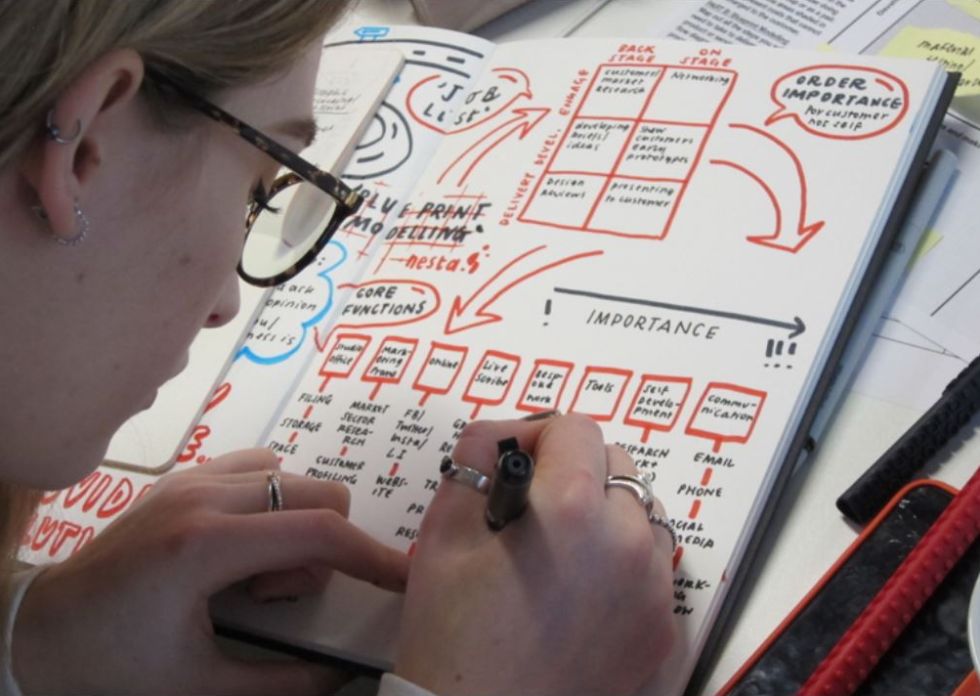 For more information visit the Creative Step page, or for an informal conversation about Creative Step, Creative Lancashire and other sector specific programmes, contact Ed Matthews Gentle at emg@creativelancashire.org.