Creative Spotlight - Daniel Nelson
01 June 2021
For the Delivering Design at A Distance series, we commissioned four up-and-coming creatives to produce new visual work inspired by the themes and findings of each article. Alex O'Toole chats with digital artist and illustrator Daniel Nelson, who created the images for 'Resilience & Ritual'.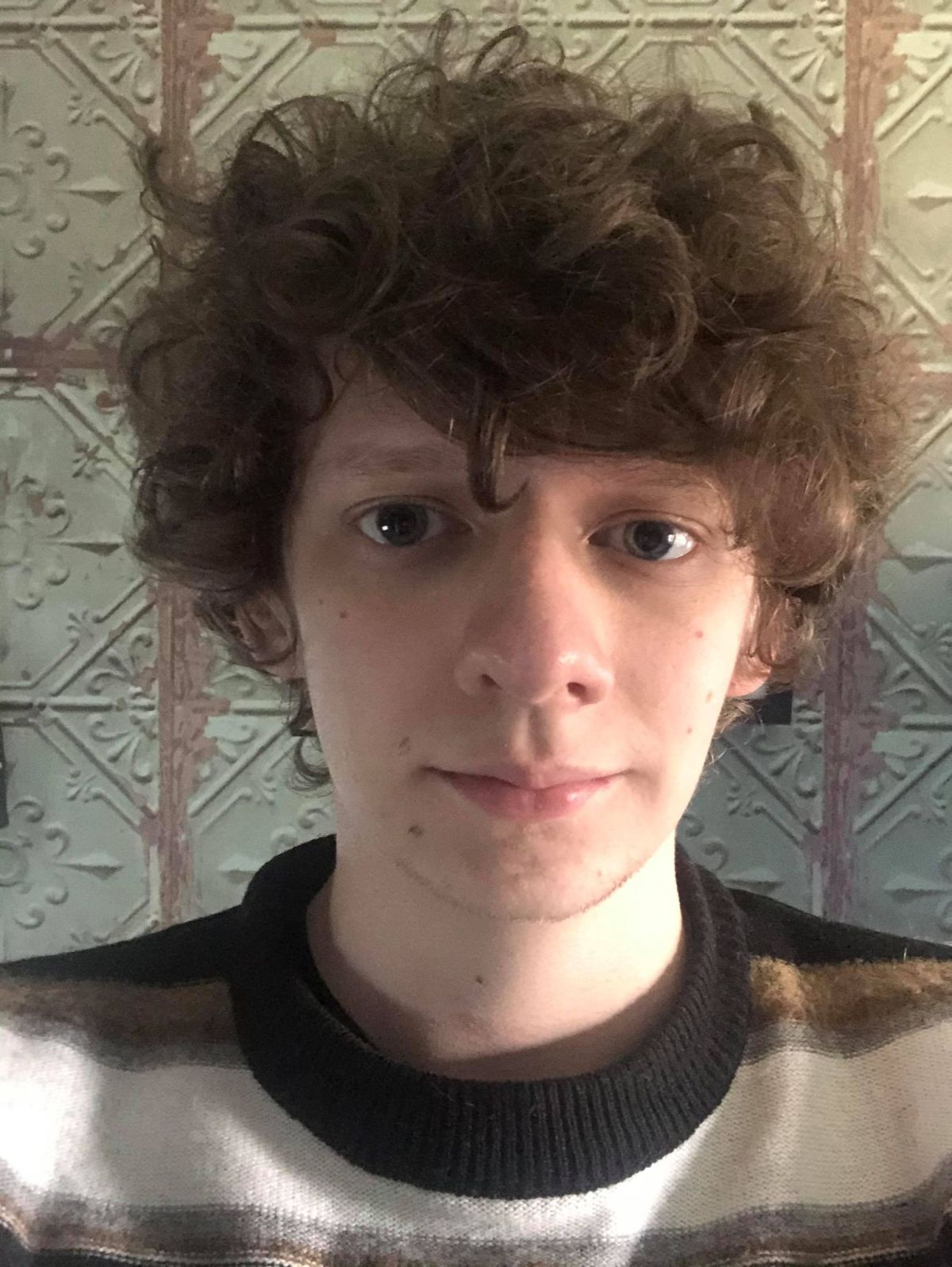 Digital artist and UCLan Graduate, Daniel Nelson created the illlustrations for the second article - Resilience & Ritual - in our series on Delivering Design at a Distance, created and curated by Alex O'Toole and Jonathan Ball.

Alex caught up with Dan, to find out more about his creative practice and what drives him in his work.
Ten Minutes at a Distance with Daniel Nelson
How long have you been an illustrator?
I've been an Illustrator for about seven months now.
What is your first memory of creativity / being creative?
I've been drawing and creating for as long as I can remember. In high school and primary school, I always had a sketchbook with me and took it out to draw in at any opportunity I had. I even mastered being able to draw on a bus.
Tell us about your creative journey. How did you get to where you are now?
I was lucky to have extremely supportive parents and art tutors. I've always known that I wanted to be creative as a job and my tutors at high school and college led me to the Illustration course at UCLAN.

Their Illustration course is par to none and made me into the Illustrator I am now.
Tell us about the concept and thinking behind the work you have created for delivering design at a distance.
The commission was about creatives working from home.

There were also some key themes in the article that I wanted to cover - multi-tasking with work and kids, and adapting to a new workplace. Because of the pandemic, everyone has been out of place, not at an office, or at their usual workplace.

I applied this to monsters being out of place, too because of lockdown.

Dracula can't go hunting when there's a lockdown as he might be fined, so he's going be stuck at home like the rest of us.

Overall, I just wanted to make something a bit whacky to put a smile on people's faces during the hard year we've all gone through.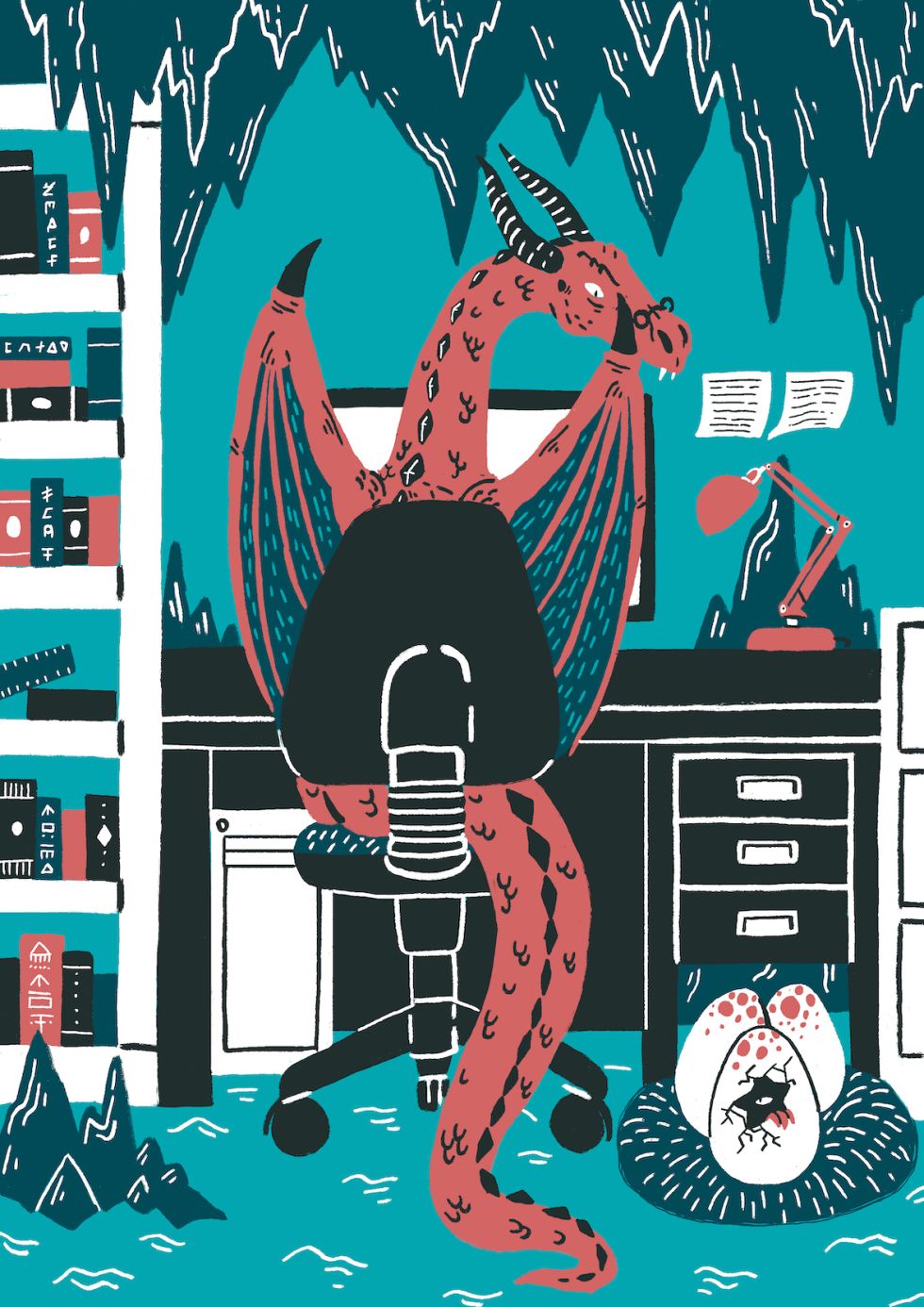 What has been the biggest influence on your work to date?
My own interests are probably my biggest influence: one being folklore, where I like to research the more unknown stories that I can then tell in pictures.

My other interest is comics and films, which translate into my more whacky work with lemon-headed people. Album art also holds a lot of influence on me too.
Which artists / illustrators do you admire or inspire you the most?
There are quite a few, but the two that have always been there and stick out to me most are Jamie Hewlett and Mcbess.

I've adored Hewlett's work ever since I saw the Gorillaz music videos as a kid. His characterizations are beyond incredible. Mcbess, on the other hand, is a no-nonsense Illustrator who creates complex, yet simple, work at the same time, which really to me.
How has your style evolved over time?
I've been developing my current style since the third year of university, which came about from doing some experimenting in a project based around the National Trust.

Before that, I experimented with a bunch of other styles like collaging, but I mostly used pen and ink.

It's only recently I've dived into working digitally. The unlimited colour palette mainly drew me to that, but all my initial ideas are still sketched in sketchbooks.

What keeps you motivated to keep creating?
I think it's the appeal of making what is impossible, possible.

Illustration can be whatever you want it to be, none of it has to make any sense. I can just turn off and let my imagination flow.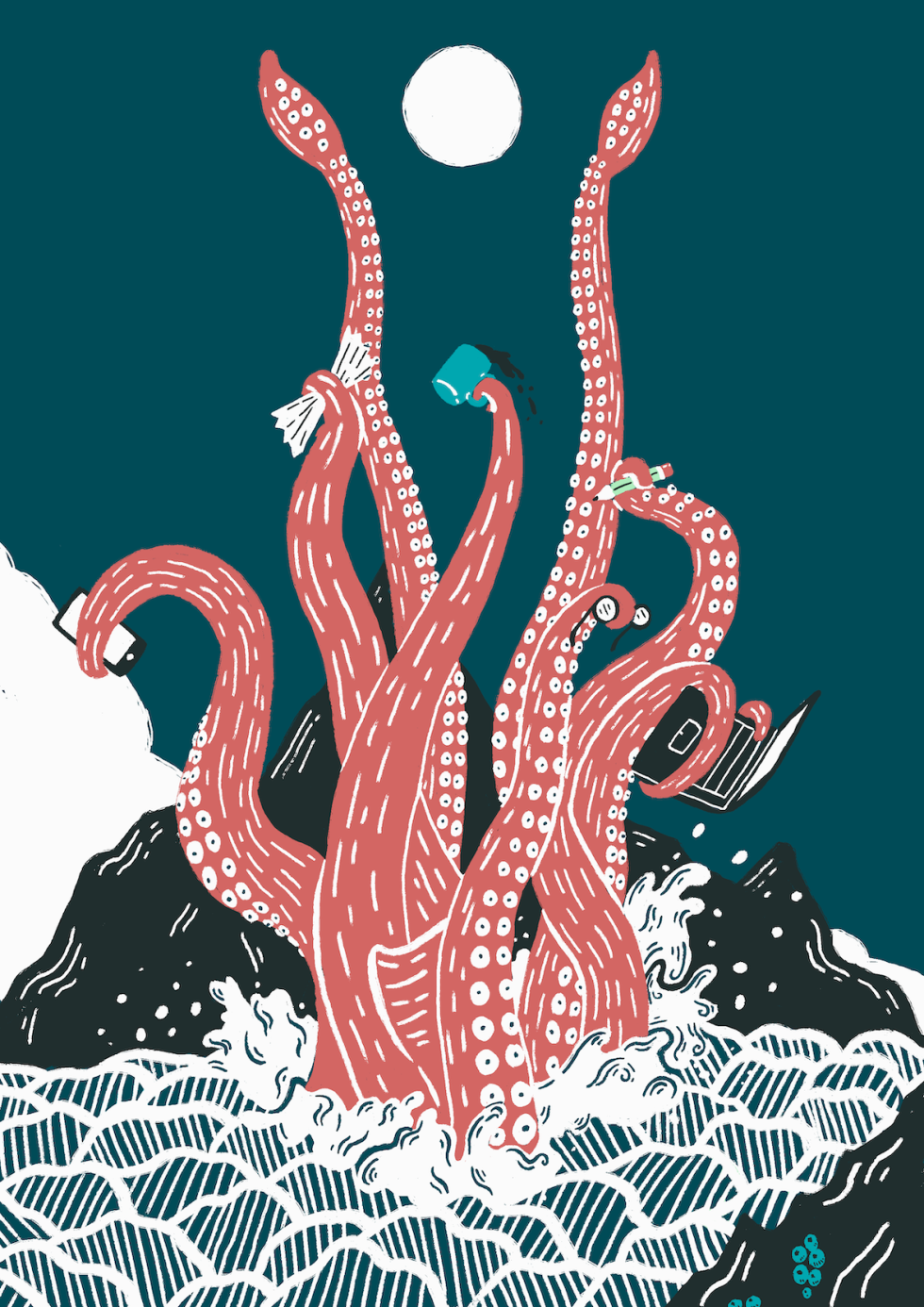 What are your plans and goals for your future career as an illustrator?
I want to do as much as I can: advertising, books, anything that can push me into directions I never thought I could go down with my work.

I think one thing I'd love to do the most is to create album art for a band. Album art is pretty influential for me and I'd love to see my work adorning the cover of a musician or band's album.
Where can people find out more about you and your work?
Visit my website: NelsonIllustrates.com and follow me on Instagram @nelson_illustrates or Twitter @NelsonPrints
See Daniel's illustrations in place in the PDF version of the Resilience and Ritual article.