Covid-19: Organisations Offering Support
12 October 2020
We have gathered together an extensive list of companies, organisations, charities and networks offering various kinds of support for Lancashire-based people working in creative and cultural sectors. if you're struggling as a result of the coronavirus situation, please take a look.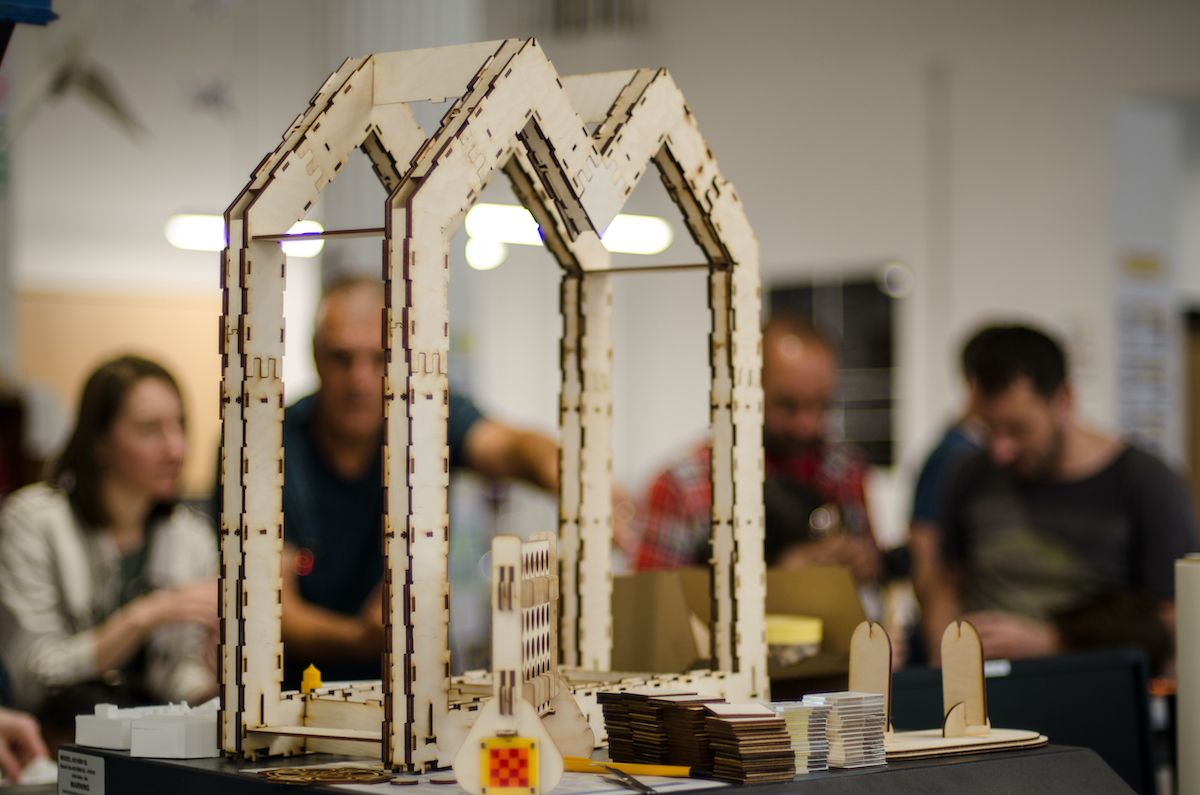 There are a vast amount of regional and national companies, organisations and networks offering various forms of support that are accessible to Lancashire-based people working in the creative sector. See the various links below for how you might be able to get help and access support. (We will keep adding to this list, so check back regularly).
We also have a separate post detailing the support available through Arts Council which you can view here - https://www.creativelancashire...
Arts Council - Emergency Measures: Funding support available to ensure the people and organisations that make up our arts, museums and libraries are protected during the Coronavirus crisis. Includes support for national portfolio organisations, non-portfolio organisations and individuals, plus links to Government support portals.
https://www.artscouncil.org.uk/covid19
Arts Council - Emergency Funding Package: The ACE Emergency Funding Package will offer individuals and organisations working in the cultural sector financial support during this crisis totalling £160 million.
https://www.artscouncil.org.uk/blog/responding-covid19-emergency
Arts Council - Digital Culture Network: To develop your organisation's digital skills, find new ways to reach and engage audiences and help develop your business models. Working across the arts and culture sector, the Network is led by nine specialist Tech Champions and includes training and events.
https://www.artscouncil.org.uk/developing-digital-culture/digital-culture-network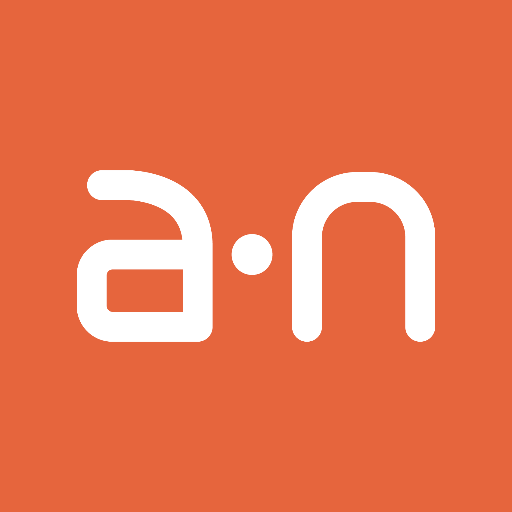 Information for visual and creative freelancers. A-N has collated the following information and guidance for artists and arts organisers which will be updated as the situation changes.
https://www.a-n.co.uk/news/coronavirus-covid-19-information-and-guidance-for-artists-and-arts-organisers/
Artist's Network have also set up bursaries fund for artists and arts organisations.
https://www.a-n.co.uk/news/a-n-artist-bursaries-time-space-money-plus-financial-support-for-artists-and-arts-organisers/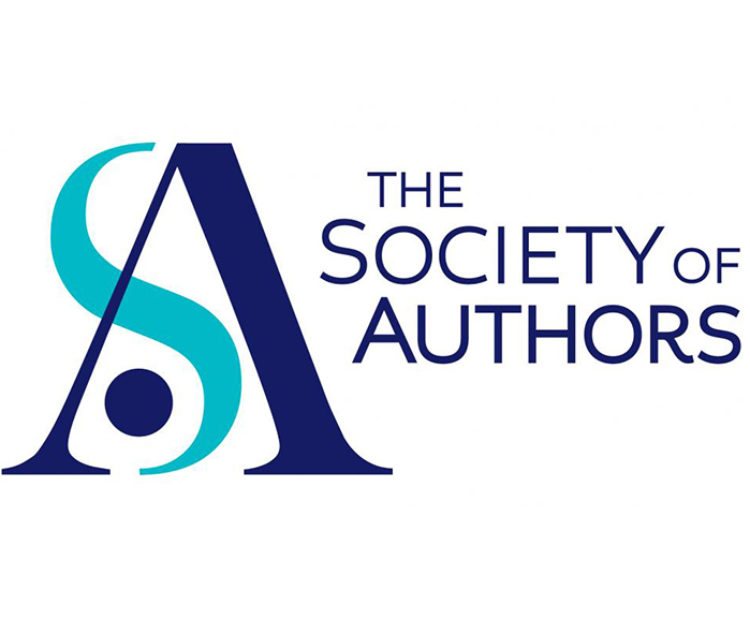 AUTHORS - SOCIETY OF AUTHOR'S EMERGENCY FUND

Applications are open to all professional authors who are resident in the UK or British subjects – including all types of writers, illustrators, literary translators, scriptwriters, poets, journalists and others – for whom author-related activities make up a substantial amount of their annual income. Grants are likely to be up to £2,000 and designed to meet urgent need with the possibility of review as the situation continues.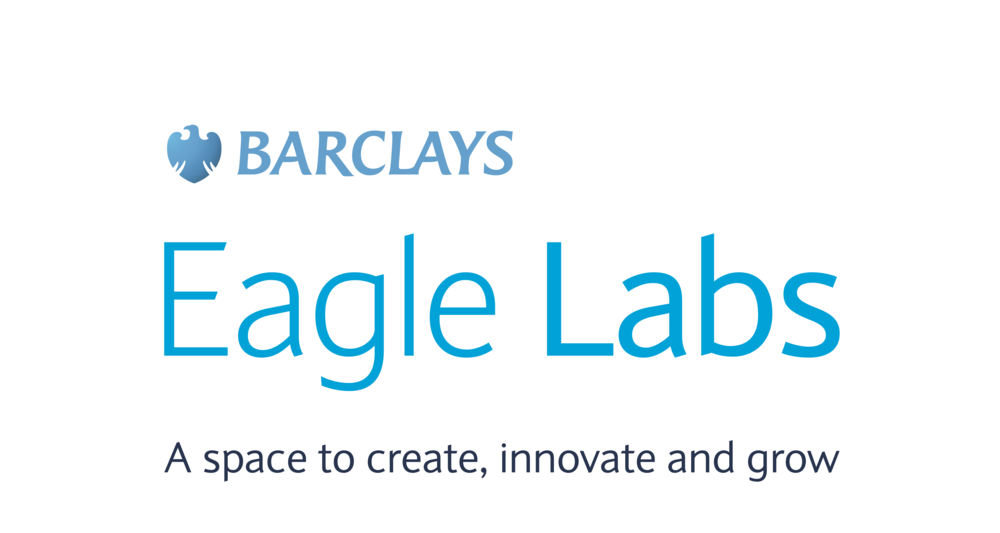 BARCLAYS EAGLE HUB RESILIENCE LAB
The Landmark coworking space in Burnley is a Barclays Eagle Lab site. Barclays Eagle Lab has set up the Resilience Hub which gives you free access to online events, content and tools to help you navigate today's climate. https://labs.uk.barclays/support
You can also visit the Barclays site for full guidance including How-To guides and service checkers – for assisting in managing your money digitally over this difficult period. https://www.barclays.co.uk/coronavirus/

Boost is Lancashire's Business Growth Hub. They have a dedicated #AskforHelp team providing mentoring and business support for Lancashire-based businesses impacted by the coronavirus.

https://www.boostbusinesslancashire.co.uk/askforhelp/

BRITISH BUSINESS BANK BUSINESS INTERRUPTION LOAN SCHEME
This scheme provides financial support to SMEs across the UK that are losing revenue and experiencing interrupted cash flow as a result of Covid-19.
https://www.british-business-bank.co.uk/ourpartners/coronavirus-business-interruption-loan-scheme-cbils-2/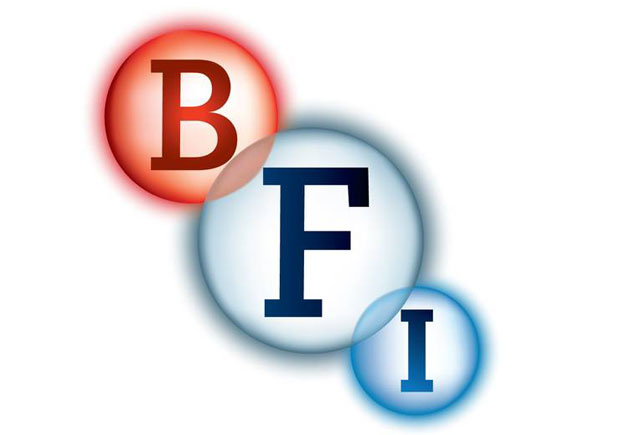 BRITISH FILM INSTITUTE
BFI response to Covid-19
https://www.bfi.org.uk/supporting-uk-film/message-about-coronavirus-industry-bfi-chief-executive-ben-roberts
BFI resources and Information relating to Covid - 24th March

https://www.bfi.org.uk/supporting-uk-film/covid-19-update
BFI Screen Sectors Support Q&A - 3rd April
https://www.bfi.org.uk/supporting-uk-film/covid-19-answering-questions-screen-sectors
BFI Covid-19 Film & TV Emergency Relief Fund
https://www.bfi.org.uk/news-opinion/news-bfi/announcements/covid-19-film-tv-emergency-relief-fund

CATAPULT DIGITAL
A digital technology innovation centre accelerating the early adoption of advanced digital technologies across the UK to drive regional, national and international growth for businesses across the UK economy.
https://www.digicatapult.org.uk/
https://www.digicatapult.org.uk/news-and-views/blog/technology-business-support-and-updates-during-covid-19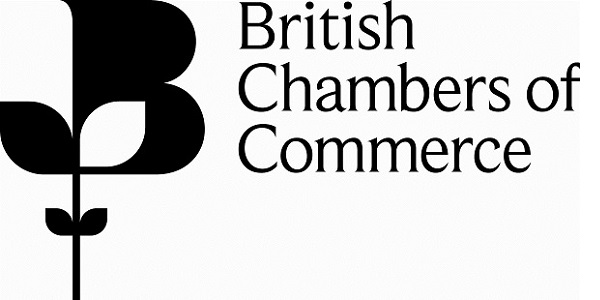 CHAMBER OF COMMERCE

East Lancs Chamber
Corona Virus Updates for members https://www.chamberelancs.co.uk/coronavirus/
Regular interactive online events and training designed to support your staff and business during Coronavirus. https://www.chamberelancs.co.uk/chamber-live/
North & Western Lancashire Chamber
Guidance, FAQs, advice and resources for employers and employees, and a webinar on the business interruption loan scheme.
https://www.lancschamber.co.uk/coronavirus-business-toolkit/


CHARITIES AID FOUNDATION
CAF Coronovarius Emergency Fund - Grants from £2,000 - £10,000 are available for small charities, community interest companies and social enterprises that are struggling to survive through COVID 19. Organisations have to have a charitable purpose and must have an annual turnover of £1 million or less. https://www.cafonline.org/charities/grantmaking/caf-coronavirus-emergency-fund
CHILD-FOCUSED GOVERNMENT GUIDANCE

Whether this be for your own children at home or if you work in an organisation that supports young people, please find the below link for guidance on supporting children and young people's mental health and well being through COVID-19.

https://www.gov.uk/government/publications/covid-19-guidance-on-supporting-children-and-young-peoples-mental-health-and-wellbeing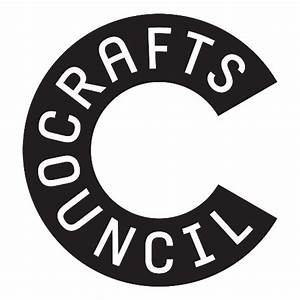 Crafts Council updates on what they're doing during Covid
https://www.craftscouncil.org.uk/articles/crafts-council-gallery-opening-postponement/
Crafts Council's Craft Opportunities Facebook Group
https://www.facebook.com/groups/325783444799747/
Craft Courses and Activities
https://www.craftscouncil.org.uk/articles/up-skill-in-isolation-online-craft-classes-you-can-do-from-home/
Creative England is a membership organisation that connects Creatives with finance, markets and networks.

The Creative Growth Finance Debt Fund, in partnership with Triodos Bank UK, is a £24 million fund providing vital scale up finance to the UK's most promising creative businesses.
https://www.creativeengland.co.uk/creativegrowthfinance/
CREATIVE INDUSTRIES FEDERATION
6 Months of Free Membership during the Coronavirus Pandemic giving access to events and workshops, a directory and network, resources and industry insights for freelancers and microbusinesses working in creative industries.
https://www.creativeindustriesfederation.com/news/free-federation-membership-six-months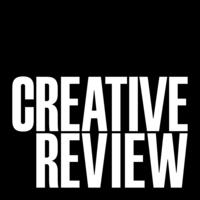 CR's guide to the programmes and initiatives that are on offer to help creatives through an uncertain time.

https://www.creativereview.co.uk/guide-creative-support-coronavirus/

CULTURE HEALTH & WELLBEING ALLIANCE

A collection of reflective articles and blogs to help us think through the new normal. There is also a snapshot report on the culture, health and wellbeing sector as at 26 March. You will also find a list of the surveys and research circulating at the moment, so that you choose what you would like to fill in

https://www.culturehealthandwellbeing.org.uk/resources/coronavirus-resources-practitioners-and-organisations

Financial grants to dance professionals of all ages

Digital Lancashire are offering a temporary membership option - 3 months free membership during the Covid-19 crisis for students, startups and freelancers working in digital and tech sectors. Starts in April 2020.

https://digital-lancashire.org.uk/membership/
Launch of a new learning hub designed to help schools and families home school throughout Covid-19. Topics include English, Maths, Art, Physical Activity, Wellbeing and more.
https://www.edgehill.ac.uk/news/2020/03/learning-hub-launched-to-help-schools-and-families-through-pandemic/
Their support page lists various funding schemes from around the country, for small businesses, social enterprises and the self-employed.
https://www.enterprisenation.com/learn-something/coronavirus-funding-schemes-small-businesses-selfemployed/
Entertainers Worldwide is a global entertainment booking platform. Their team have assembled a list of articles to support entertainment professionals who need to deal with current bookings, cancelling & rescheduling future events, managing finances, looking after your wellbeing and taking action to protect the industry.

Guide - Help and Support for Entertainers During Covid 19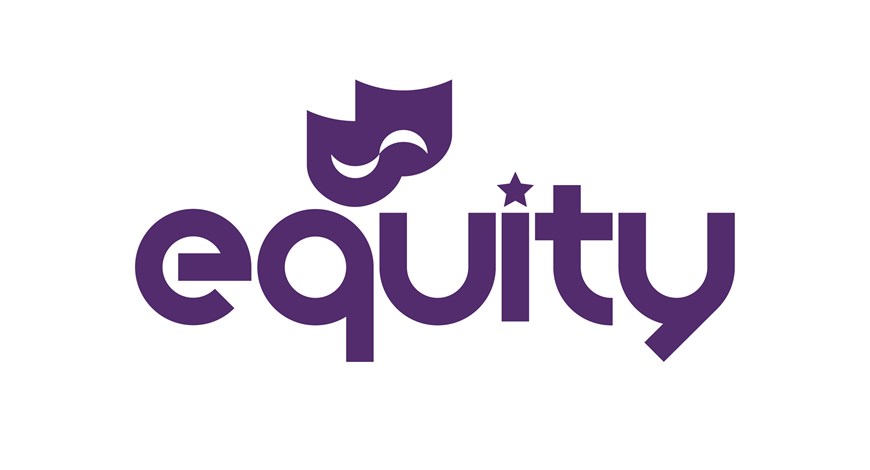 EQUITY
Equity, the Actors, Performers and Creative Practitioners Union, offers industry specific advice, support and guidance for people working in theatre, live performance, recorded media, variety, circus and entertainment.
https://www.equity.org.uk/about/coronavirus-advice/


FACEBOOK
Facebook have a Business Resource Hub with free downloadable resilience toolkit for small businesses and downloadable quick action guide. https://www.facebook.com/business/boost/resource
Facebook has launched a Small Business Grants Programme - The fund will provide $100mUSD in cash grants and advertising credits for up to 30,000 eligible small businesses in over 30 countries where they operate. https://www.facebook.com/business/boost/grants


FEDERATION OF ENTERTAINMENT UNIONS TRAINING PROGRAMME
Digital learning centre for creative freelancers, including members of Bectu, Equity and MU. FEU Training provides training, information, advice, guidance and business skills development opportunities to support freelancer careers in creative industries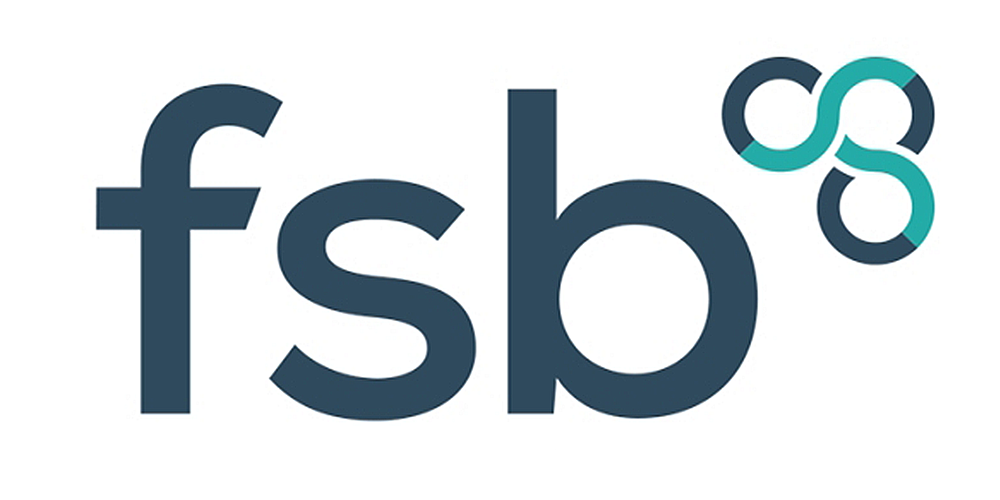 FEDERATION OF SMALL BUSINESSES

The FSB offers small business and self employed members a wide range of business services including advice, financial expertise, support and advocacy at government level.

FSB Advice and guidance in respect of Coronavirus. https://www.fsb.org.uk/campaign/covid19.html
FSB have also created a Facebook support group for their members. https://www.facebook.com/groups/fsbmembers/?fref=gs&dti=121457065099196&hc_location=group
FILM AND TV CHARITY
The film and TV charity provides telephone support for people working in the film and television industry. You can speak to them about legal queries, mental health and wellbeing, financial troubles, family issues, and talent development. They have created a resource hub to help support people working in Film and TV who may be struggling during the Coronavirus. https://filmtvcharity.org.uk/news-event/the-coronavirus-were-here-to-help-you-think-through-your-options/


FINANCE - MARTIN LEWIS - MONEY SAVING EXPERT

Martin Lewis is a treasury spokesperson and has shared a number of videos and helpful content explaining how each of the government's support packages work and how they can benefit you.
https://www.moneysavingexpert.com/
FIRSTSITE GALLERY ARTISTS ACTIVITY PACKS

A top team of visual artists – including Gormley, Perry, Jeremy Deller and Gillian Wearing – are launching an activity pack full of creative ideas for the coronavirus lockdown. "Art is where the home is" will give you ideas about how to get creative at home. No specialist materials required and free to download.
https://firstsite.uk/art-is-where-the-home-is/



HMRC TAX HELPLINE
Tax helpline to support businesses affected by Coronavirus - https://www.gov.uk/government/news/tax-helpline-to-support-businesses-affected-by-coronavirus-covid-19
You can access official government advice here: https://www.gov.uk/coronavirus


HM GOVERNMENT DIGITAL SKILLS TOOLKIT
Free digital and numeracy courses to build skills.
https://theskillstoolkit.campaign.gov.uk/
INVENTORS - ME, MYSELF & IDEAS
Liverpool-based free business support and advice service for inventors and innovative individuals who have great ideas but don't know what to do with them.
https://me-myself-ideas.ueniweb.com/
INSITUTE OF PRACTITIONERS IN ADVERTISING
Helpful links to resources concerning health, legal information, advertising industry insights, information from industry bodies and media.

https://ipa.co.uk/initiatives/useful-links-during-the-covid-19-outbreak/
IPSE CORONAVIRUS HUB
The Association of Independent Professional and the Self Employed has a resource hub answering FAQs, offering advice and access to a webinar outlining the support available to you. https://www.ipse.co.uk/coronavirus-hub.html
Leapers offer a community and resources focused on mental health support for freelancers and the self employed. They have several Covid-19 related resources to support modern workers. https://www.leapers.co/resources/little-guides/coronavirus
LOCAL VOLUNTEER SUPPORT GROUPS
Local Volunteer Support Groups in Various UK Regions - find out which groups are operating in your area, if you wish to help neighbours and the elderly in your town with deliveries and shopping.

https://covidmutualaid.org/local-groups/

A mental health network focused on the power of bringing people together with social, cultural and community assets. They've created a resource page listing resources supporting mental through through creative, home-based activities. They are also conducting social study research into the impacts of Covid19.
https://www.marchnetwork.org/creative-isolation
https://www.marchnetwork.org/research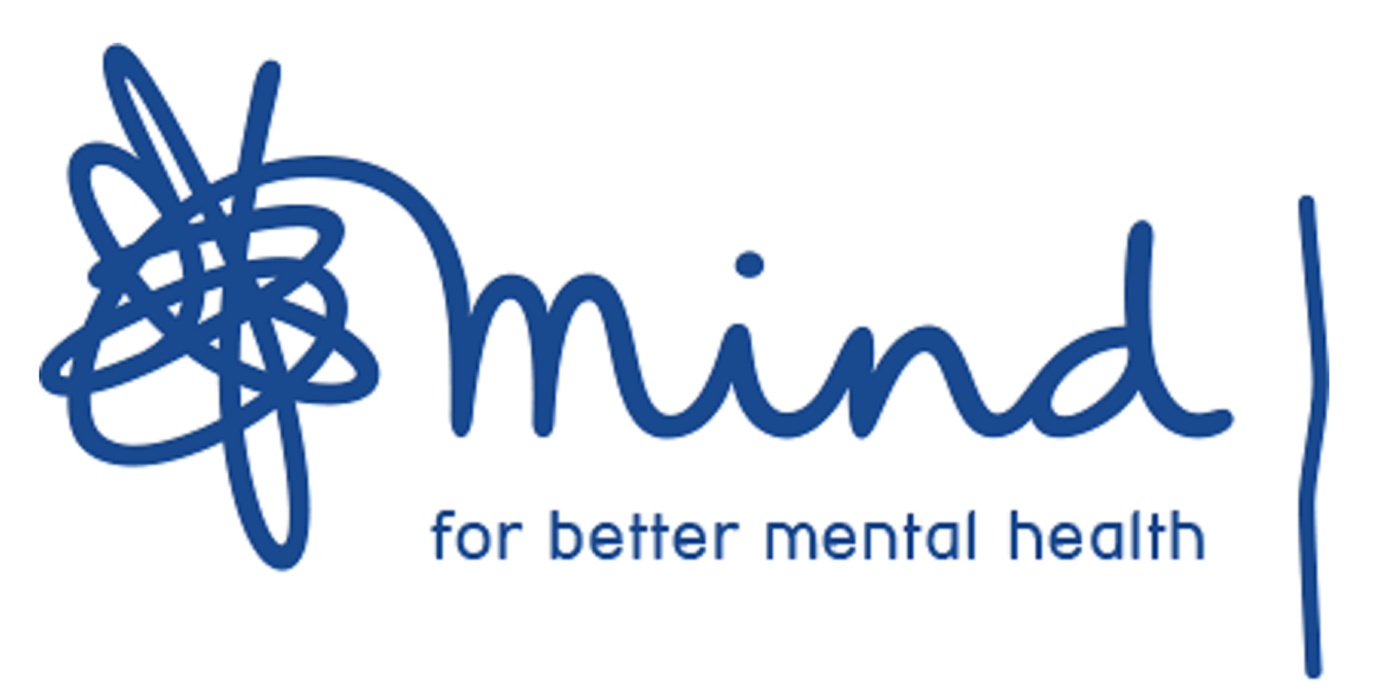 Mind is a mental health charity that offers mental health and wellbeing advice, resources and guides relating to Covid-19.
https://www.mind.org.uk/information-support/coronavirus/coronavirus-and-your-wellbeing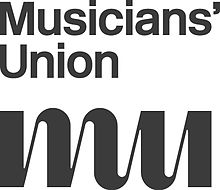 MUSICIANS UNION
The MU has created a £1million pound fund for MU members with genuine and pressing hardship
https://www.musiciansunion.org.uk/hardshipfund
They are also canvassing feedback regarding the hardships musicians are experiencing during Covid-19 - take the survey.
https://musiciansunion.typeform.com/to/AEn0oN

MUSIC OTHER: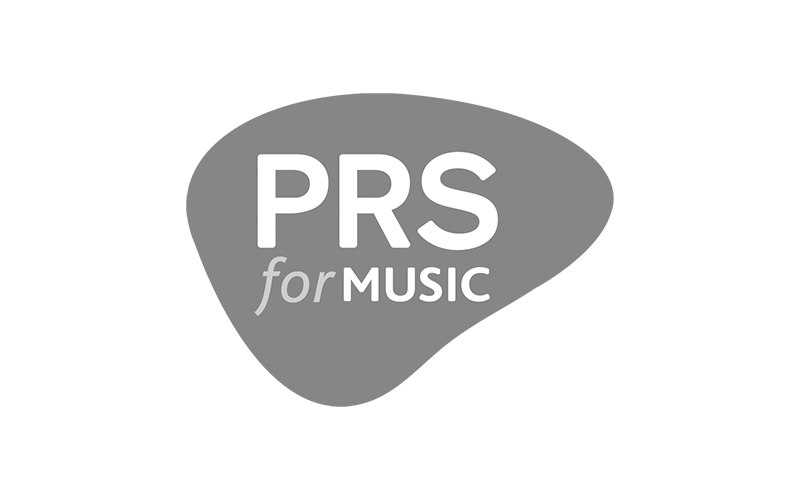 PRS FOR MUSIC
PRS for Music have launched an emergency relief fund for songwriters and composers
https://www.prsformusic.com/press/2020/prs-for-music-launches-membership--emergency-relief-fund

ASSOCIATION OF INDEPENDENT MUSIC
Resource page with information for members and links to government websites
https://www.aim.org.uk/#/resources/covid-19-coronavirus---aim-member-faq


CORONA ADVICE FOR MUSICIANS
A central source of support for musicians created in collaboration with Help Musicians, the Incorporated Society of Musicians, The Ivors Academy, the Music Managers Forum, the Music Producers Guild, the Musicians Union, and UK Music. https://www.coronamusicians.info/


CONNECTION OPEN

An app that let's musicians play together over the internet.
https://www.cultofmac.com/693381/connectionopen-ios-musicians-play-remotely/


Function Central is the UK's leading live music and entertainment booking agency, offering access to musicians, DJs, entertainers and function bands for hire. They have created a helpful, detailed online resource to help with inclusive planning for events after Covid-19.
https://www.functioncentral.co...


JAM KAZAM
Play music live and in-sync with others in different locations. Currently free to sign up.

HELP MUSICIANS CHARITY

An independent UK charity for professional musicians of all genres during times of crisis and times of opportunity.
https://www.helpmusicians.org.uk/health-welfare/how-to-apply
https://www.helpmusicians.org.uk/news/latest-news/advice-relating-to-coronavirus-covid-19

NATIONAL CAREERS SERVICE

If your organisation, your family or friends have had their careers affected by the spread of Covid-19 and need free, impartial and confidential careers support please ring 0800 100 900 and ask to speak to a National Careers Service adviser in their local area.

NHS VOLUNTEERING
Link for the Sign up page for NHS Volunteer Responders
https://www.goodsamapp.org/NHS

NATIONAL LOTTERY HERITAGE FUND

They have made a £50m fund available for grants of between £3,000 and £50,000. The support is for organisations across the full breadth of heritage, including historic sites, industrial and maritime heritage, museums, libraries and archives, parks and gardens, landscapes and nature.
https://www.heritagefund.org.uk/news/heritage-emergency-fund-launches-help-sector

NATIONAL COUNCIL FOR VOLUNTARY ORGANISATIONS

The NCVO have temporarily made all of their member-only resources free to everyone - information covers topics ranging from governance to safeguarding, funding to campaigns.
https://knowhow.ncvo.org.uk/site-homepage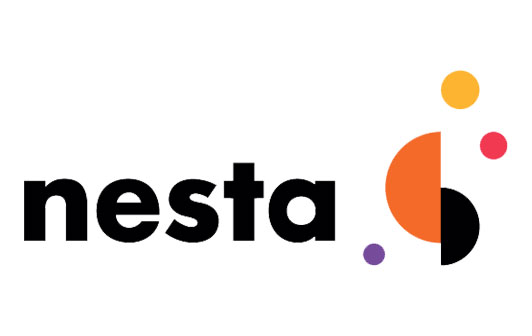 Nesta is an innovation foundation which provides support, services, methods and toolkits for creative innovation. They have shared several resources and their plan of action during the Coronavirus Crisis.

https://www.nesta.org.uk/feature/unprecedented-times/

OUTDOOR ARTS UK

Regular news and updates on the latest regarding Coronavirus related information.
https://outdoorartsuk.org/news-events/news/
Outdoors Arts Covid-19 Facebook Group - information, questions and advice forum
https://www.facebook.com/groups/140297857343349/
Pact is the trade association representing the commercial interests of UK independent television, film, digital, children's and animation media companies. Pact are sharing updates on support available and work-related impacts via their news pages.

http://www.pact.co.uk/news.html
http://www.pact.co.uk/news-detail.html?id=covid-19-update-for-indies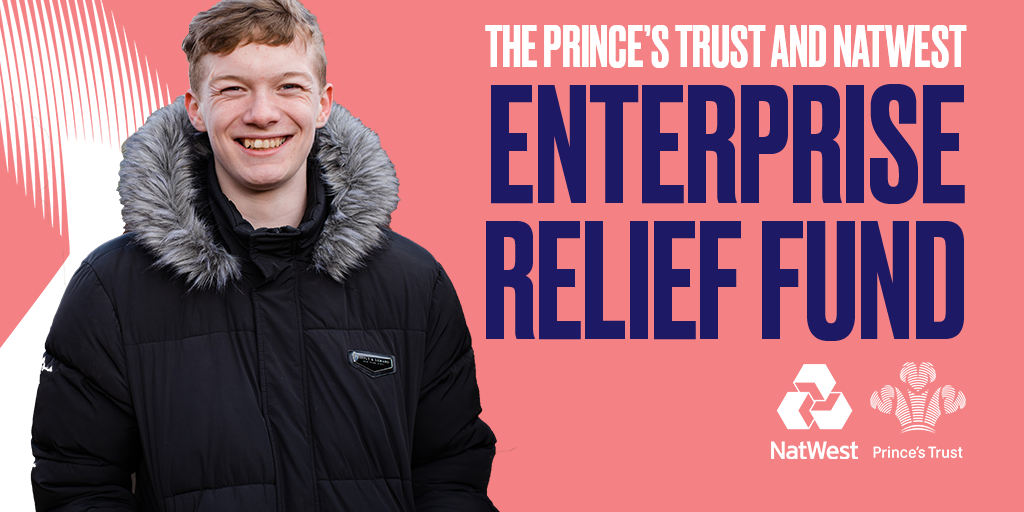 PRINCE'S TRUST & NATWEST
Together, the Prince's Trust and Natwest have launched a £5million Enterprise Relief Fund to support people during the crises. The fund will offer grants to 18 to 30-year olds across the UK who are self-employed and/or running their own business. In conjunction with cash grants, the initiative will offer one-to-one support and guidance to anyone who needs it and who may be worried about their future.

https://www.princes-trust.org.uk/about-the-trust/coronavirus-response/enterprise-relief-fund

POWER to CHANGE
An independent trust that supports community businesses in England. They have launched a £12m emergency support fund providig immediate and medium-term help for community businesses affected by Covid 19.
https://www.powertochange.org.uk/news/emergency-support-community-businesses/


PROLIFIC NORTH
Offering freelancers the opportunity to set up a profile for free on the prolific north directory.
https://www.prolificnorth.co.uk/news/2020/03/you-can-now-set-profile-our-freelancer-directory-free
Support organisation for one of the leading contributors to the creative industry. They are sharing advice, guidance and support for members of the Publishing Industry.

https://www.publishers.org.uk/coronavirus/



The Royal Institute of British Architecture's resource hub with guidance for members and practices.
https://www.architecture.com/knowledge-and-resources/knowledge-landing-page/coronavirus-covid-19-advice
RIBA have created a Digest resource based on member concerns and queries - regarding the Coronavirus crisis.
https://www.architecture.com/knowledge-and-resources/knowledge-landing-page/coronavirus-covid-19-advice/digest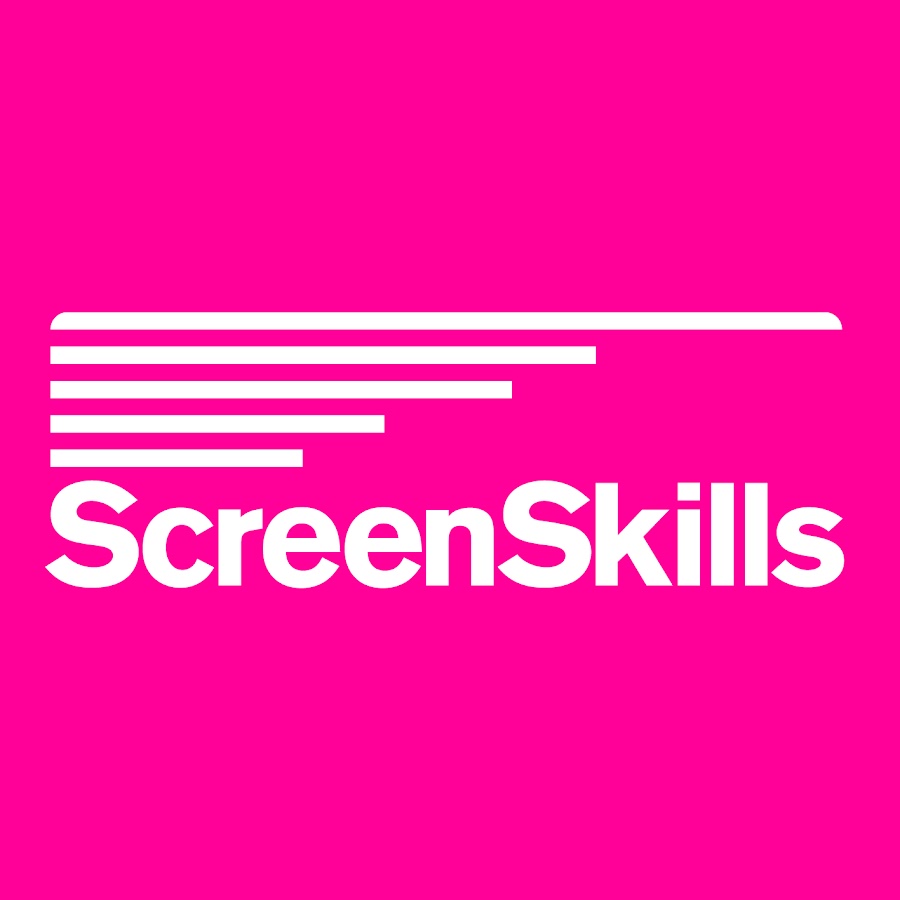 SCREEN SKILLS DIGITAL EVENTS

ScreenSkills' events directory lists all events across the country for screen industry professionals at all stages of their careers. They offer training camps, workshops, masterclasses, networking socials, Open Doors and screenings to educate and inspire. To apply for our opportunities, you must be registered and logged in to your ScreenSkills account. https://www.screenskills.com/events/

64 MILLION ARTISTS

Daily creative challenges to inspire and inform.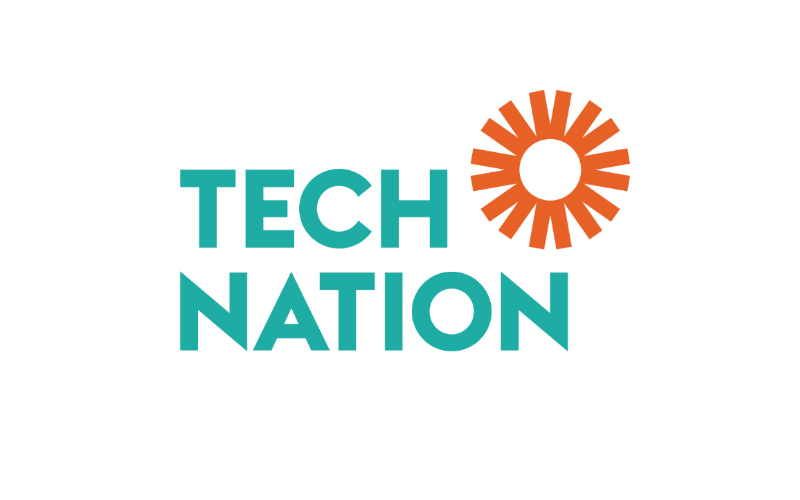 Tech Nation has published a Coronavirus info hub with business support, resources and updates for the tech sector.
https://technation.io/resources/coronavirus-info-hub/

THEATRICAL GUILD

Financial help, support and signposting for backstage and front of house theatre workers.

THE DOTS
An online creative networking community for freelancers, entrepreneurs, teams and brands working in design and digital. You can post projects and jobs, share your portfolio, and attend events hosted by The Dots. They have set up a Coronavirus support thread and are currently permitting people to post their jobs for free.
https://the-dots.com/asks/search/lists/coronavirus-support-8#
https://the-dots.com/projects/coronavirus-how-we-can-all-support-each-other-392693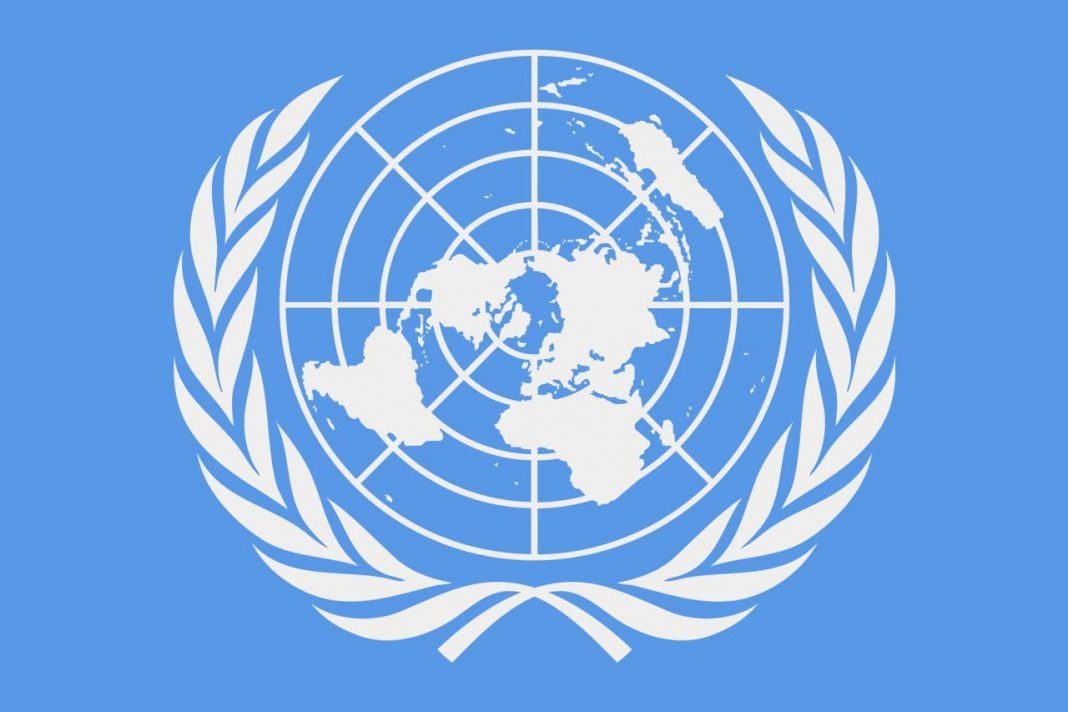 UNITED NATIONS OPEN CALL TO CREATIVES
The United Nations (UN) needs help in translating critical public health messages, into work that will engage and inform people across different cultures, languages, communities and platforms. The shortlisted work will reach everyone, everywhere.
Submission Deadline - 9th April 2020 at 6pm UK time
Creators Selected - 22nd April at 6pm UK time
Updated Brief due to exceptional interest
https://www.talenthouse.com/i/united-nations-global-call-out-to-creatives-help-stop-the-spread-of-covid-19


UKSPA

Association for Building, Technology, Science and Innovation businesses have shared a government list of business support organisations.
https://www.ukspa.org.uk/sector-news/government-list-of-business-support-organisations/

If you are recognised organisation offering Covid-related support that might help Lancashire-based creative businesses, please contact us to consider adding your details to this page - you can get in-touch with us via the form on our contact page.

Image by Craig Taylor, from National Festival of Making.