What does DCMS reform mean for the UK's creative industries?
16 February 2023 by Ed
Last week's reshuffle saw DCMS lose its digital remit to a new Department for Science, Innovation and Technology. Benjamin Kulka asks what this restructure means for the UK's creative sector.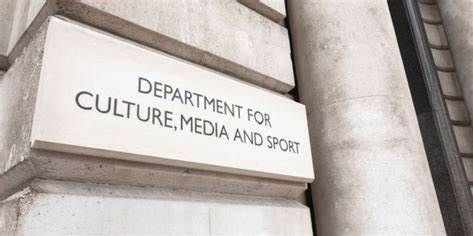 From fashion and film to video games and visual arts, the creative industries are one of few sectors in which the UK can - without hyperbole - be considered world-leading. There is much to celebrate about this sector which sits at the intersection of content and technology.
To start with, it grew at double the rate of the UK economy as a whole between 2011 and 2019, with 400,000 additional jobs since 2015. Together, the creative industries represent £116bn to the UK economy, with 2.2m jobs and more than 300,000 businesses.
The government's announcement last Tuesday (7 February) that the entire digital remit of the former Department for Digital, Culture, Media and Sport (DCMS) is to pass to a new Department for Science, Innovation and Technology (DSIT) will uniquely impact the future of policy for this area of the economy.
The plan is also for the research and innovation brief to be spun off from the Department for Business, Energy and Industrial Strategy (BEIS) to this new DSIT. Without 'digital,' DCMS reverts to the Department for Culture, Media and Sport as it was from 1997 – 2017.
Call for assurances on cross-government working
As yet, it is unclear whether the whole creative industries will remain within DCMS's remit. Given the importance of technology and innovation to the sector, this is causing some concern, with even the House of Lords Digital and Communications committee saying: "As a significant proportion of the digital portfolio is now moving to a different department, we welcome assurance that you will take this opportunity to strengthen cross-government work on supporting the creative industries' growth potential."
Is the concern warranted or is this restructure an opportunity to strengthen the creative industries further? The UK has long experienced the challenge of adapting research in its universities to real life problems and innovative solutions.
Creating a new DSIT to handle all aspects of innovation and public research and development (R&D) within a single ministry could help to address this issue. It might also mean the creative digital sector is brought closer to R&D and innovation policy and funding, potentially bridging the divide that exists between research on the one side and innovative creative products and services on the other.
This is important because creative businesses are increasingly investing in R&D. Creative industries R&D represented nearly 12% of all business R&D in 2018, up from less than 8% in 2009. This means that publicly funded R&D is an important source of funding for innovation in the creative industries.
The new departmental structure could allow for greater integration of policies and political attention towards one of the great challenges of the UK innovation system; bringing basic and experimental research to product development and helping to solve the UK's 'productivity puzzle' and the twin issue of stagnating wages.
Greater disciplinary crossover in createch
Yet there is concern for what this loss of political responsibility for digital might mean for createch (creative technologies) which are playing an increasing role in driving innovation and growth in the UK economy. As the UK's createch firms have recently grown as much as other, non-creative industries tech firms, arguably their growth potential should be prioritised.
Increased demand for culture, entertainment and e-commerce in recent years has led to increased demand for technology-enhanced creative experiences and services. These require both the input of creative content and tech expertise - subjects that are divided across our school and university system and are now divided in government structures too.
This is particularly significant because, as Creative PEC research has shown, creative digital projects rely on gathering knowledge from an unusually wide range of disciplines to succeed.
Createch companies tend to have a higher degree of disciplinary crossover between arts, humanities and social science on the one side and science, engineering, technology and maths, than IT companies outside the creative industries.
Divide between createch and creative peers
With its longstanding strengths in the arts, creativity, culture, computing and engineering, the UK is in an excellent position to realise createch's opportunities, strengthening its competitive position in creative markets and developing new avenues for artistic and cultural expression.
The way the government has reorganised and divided policy responsibilities for arts and culture on the one hand and innovation and R&D on the other, threatens to cut off the createch sector from its creative peers.
Any new departmental arrangement between DCMS and the new DSIT needs to ensure that the two complementary elements of createch – arts/design and digital technology – remain integrated. Failure to do so could set the UK back, behind countries that do adopt a more integrated approach.
At the AHRC-funded Creative Industries Policy & Evidence Centre we look forward to working with both departments and guiding joined-up thinking to ensure the UK is able to retain its global leadership role.
Benjamin Kulka is Policy & Research Manager at the Creative Industries Policy & Evidence Centre (Creative PEC

First published by Arts Professional 02/2023