Updated: Culture Recovery Fund - Emergency Resource Support (Round 2)
24 December 2021 by Ed
In response to the rapid spread of the Omicron variant and its impact on the sector, the Government is making a further £30 million available as part of the latest round of the Culture Recovery Fund.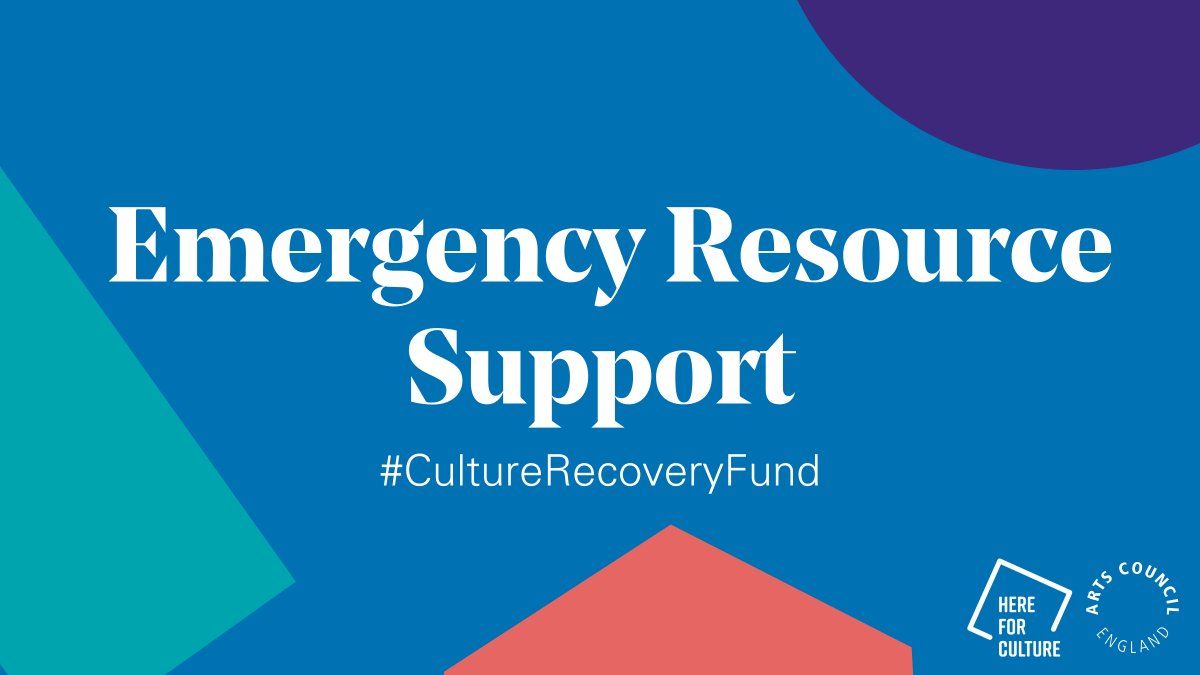 The Government is making a further £30 million available as part of the latest round of the Culture Recovery Fund, and ACE are investing in three benevolent funds to ease the financial burden our talented freelance workforce is facing as the Omicron Covid-19 variant spreads.
Updated: Culture Recovery Fund - Emergency Resource Support (Round 2)
For organisations
The Government has just increased the budget for emergency funding through the Culture Recovery Fund by £30million to support museums, cinemas, theatres and heritage organisations through the impact of the Omicron variant this winter.
This fund aims to provide emergency funding awards to organisations that were financially sustainable before Covid-19 but are now at imminent risk of failure and have exhausted all other options for increasing their resilience
This is a rolling programme, and applications are subject to permission to apply being granted, at which point applications must be made within 5 working days. You can submit a permission to apply up until 12pm (midday) on 18 January 2022. The deadline for applications Is 4 February 2022
New: Benevolent fund investment
For individuals
ACE have just announced £1.5 million of new investment in three benevolent funds to provide financial aid for individuals working across the cultural sector. These are the Theatre Artists Fund and Help For Musicians (both receiving £650,000) and a-n, The Artist Information Company, a charity for visual artists (receiving £200,000).
This funding will give a much needed helping hand to freelancers who work in creativity and culture in the coming weeks and months.
National Lottery Project Grants
For individuals and organisations
In November, we refreshed our National Lottery Project Grants programme. The fund supports individual artists, community and cultural organisations to deliver arts, libraries and museums projects. There are no deadlines, so you can apply at any time for a grant between £1,000 and £100,000. Read our guidance to find out if your activity is eligible.
Developing Your Creative Practice
For individuals
Developing your Creative Practice (DYCP) supports individual cultural and creative practitioners to take the time to focus on their creative development. You can apply for grants between £2,000 and £10,000 to help you fund research and development opportunities, build new networks or learn new skills.
The next round of DYCP funding opens in February 2022. Take a look at our guidance to see if this fund is right for you. You can also read our case studies and get inspired by activity we've funded through DYCP already.
Other available support
Take a look at all the latest support and information available from the Government in relation to the Covid-19 pandemic. Let's go >
Check out an updated list of support available for individuals from other sources at the moment. Start here >
And see what updated support is available to organisations right now. Find out more >