Uclan's Annual Design Conference is Making a Mark
08 February 2021
The theme of this year's Uclan's annual design conference is "Making Your Mark". You can watch a fantastic line up of guest speakers from 8th to 12th February 2021 via the links in this article.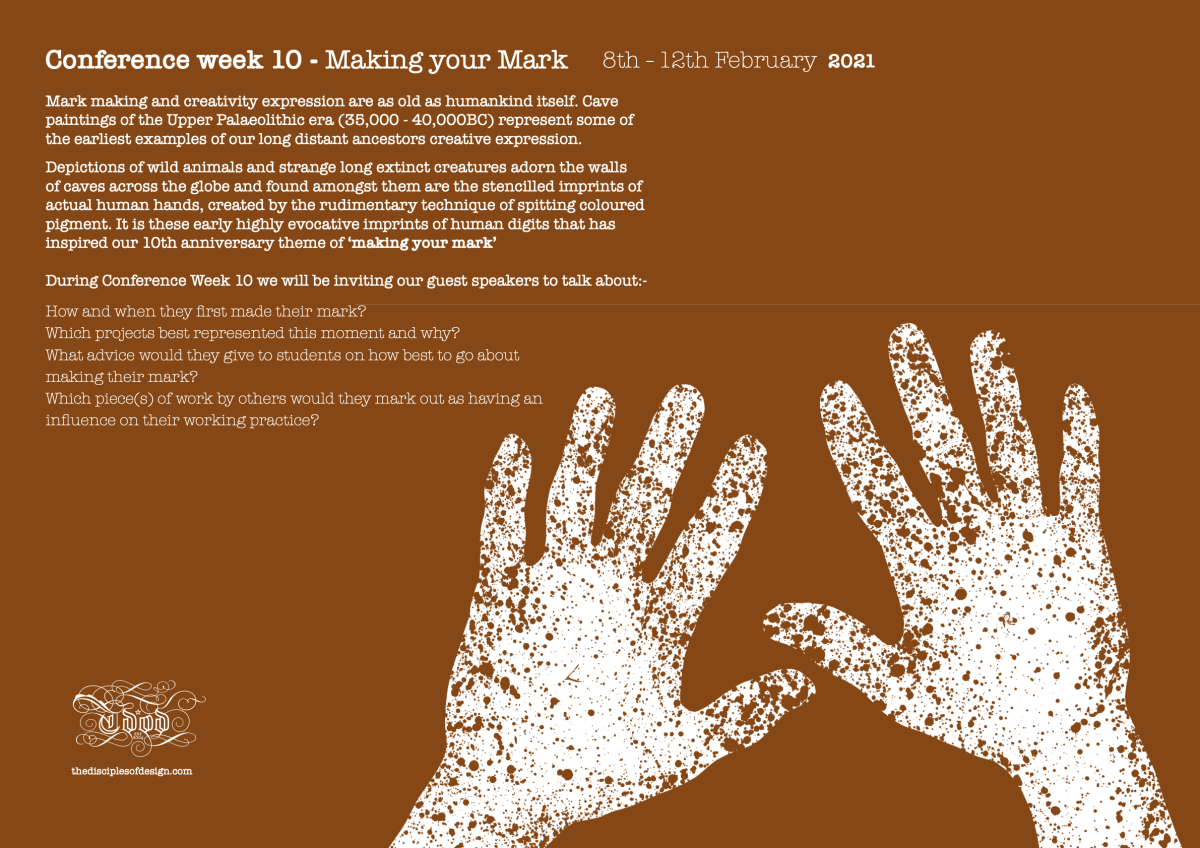 Mark making and creativity expression are as old as humankind itself. Cave paintings of the Upper Palaeolithic era (35,000 - 40,000BC) represent some of the earliest examples of our long distant ancestors creative expression.
Depictions of wild animals and strange long extinct creatures adorn the walls of caves across the globe and found amongst them are the stencilled imprints of actual human hands, created by the rudimentary technique of spitting coloured pigment. It is these early highly evocative imprints of human digits that has inspired our 10th anniversary theme of 'making your mark'
During Conference Week guest speakers will be invited to talk about:
How and when they first made their mark? Which projects best represented this moment and why? What advice would they give to students on how best to go about making their mark? Which piece(s) of work by others would they mark out as having an influence on their working practice?
See below for links to download speaker biographies and the line up, together with a talks schedule and accompanying links to access them live.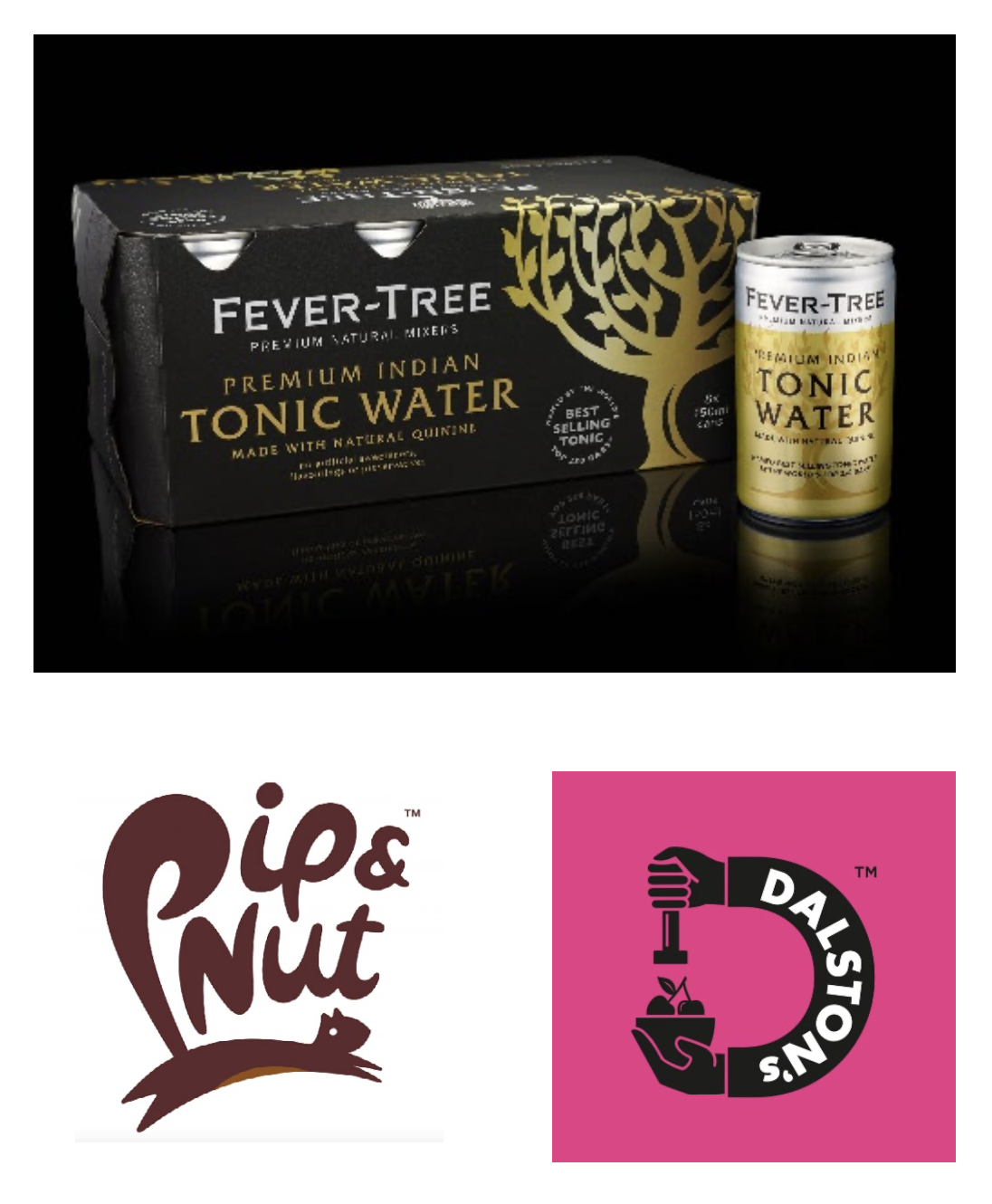 Work by Jennie & Mike Potts
DOWNLOADS
Download the Speaker Biographies HERE (click the link and save file to your system to view).
Download the Scheduled Talks Programme HERE (Click the link and save file to your system)
PROGRAMME LINE UP

You can access the following talks live by clicking the accompanying links at the designated time. The events are being hosted on Microsoft Teams, and you can join on your computer or mobile app.

MONDAY 8th Feb

Jennie & Mike Potts – 11am

Click here to join the meeting
Becky Chilcott – 1pm

Click here to join the meeting
Claire Parker – 3pm

Click here to join the meeting
TUESDAY 9th Feb
Martin Chatterton – 9.30am

Click here to join the meeting
Jill Calder – 1pm
Click here to join the meeting
Mike Rigby – 1pm

Click here to join the meeting
Dom, Ryan & Erin (students) – 3pm
Click here to join the meeting
WEDNESDAY 10th Feb
Mike Kirkpatrick – 9.30am

Click here to join the meeting
Mark Arrowsmith – 11am

Click here to join the meeting
Rosie Arnold – 1pm

Click here to join the meeting
Stephen Fowler – 1pm

Click here to join the meeting
Dave Sedgwick – 2pm

Click here to join the meeting
Nathan Harper & Alice Poole – 3pm

Click here to join the meeting


THURSDAY 11th Feb
Harriett Richardson – 10am

Click here to join the meeting
Russell Cobb – 1pm

Click here to join the meeting
Jim Williams & Dan Forster – 1.30pm

Click here to join the meeting


FRIDAY 12th Feb
Teodora Nicolae & Malina Giurgea – 10am

Click here to join the meeting
Andrew 'Griff' Griffin – 10.30am

Click here to join the meeting
Gary Holt, Keith Noble & JP Sykes – 1.30pm

Click here to join the meeting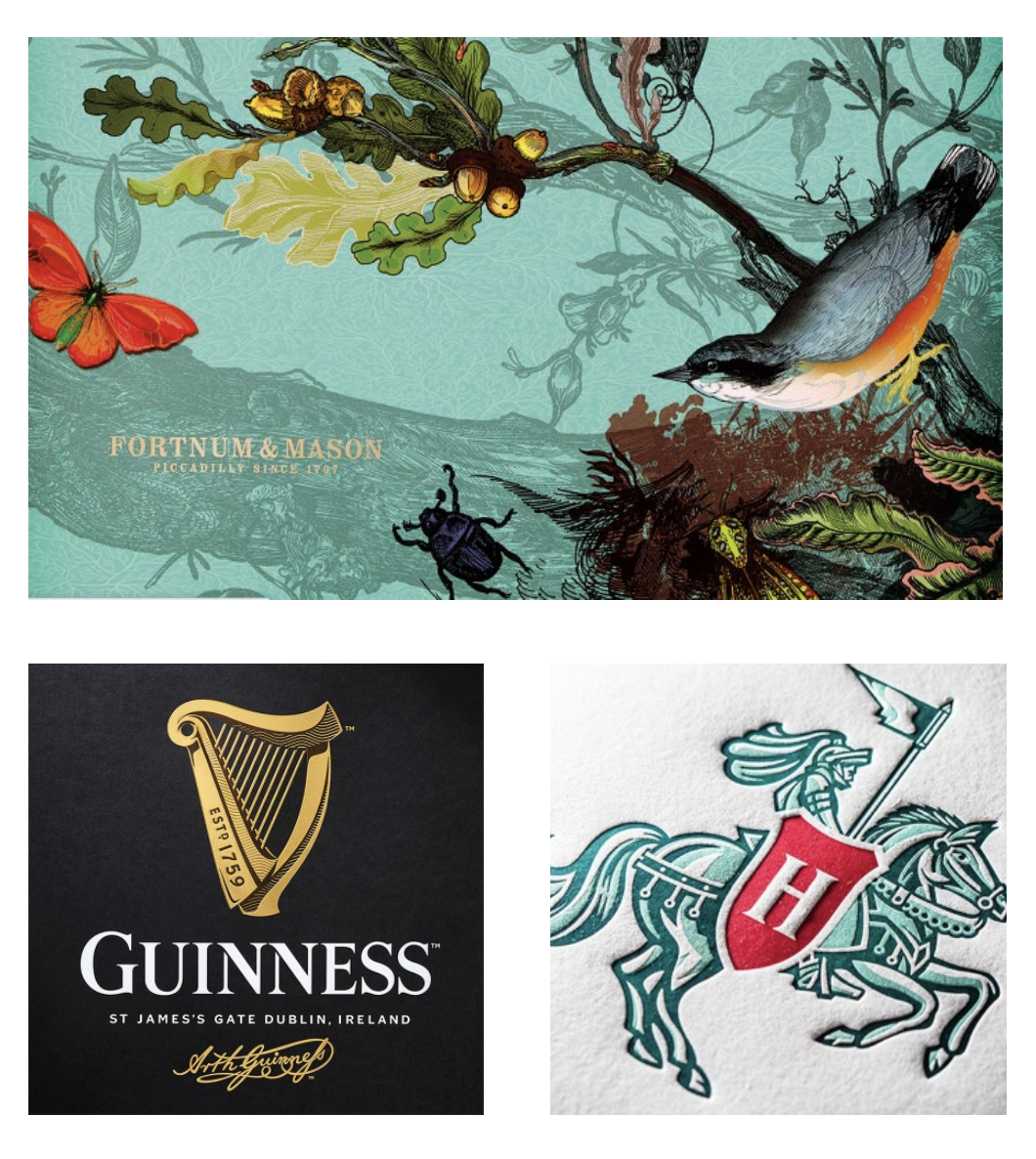 Work by Claire Parker