The Harris secures Lottery Funding to continue their #HarrisYourPlace project
29 March 2021
The Harris Museum, Art Gallery and Library in Preston has been awarded £4.5 million in National Lottery Heritage funding, enabling them to continue with the #HarrisYourPlace project. This funding will help to facilitate the much-needed upgrade of this much-loved community hub into a 21st-century space for community, culture and learning.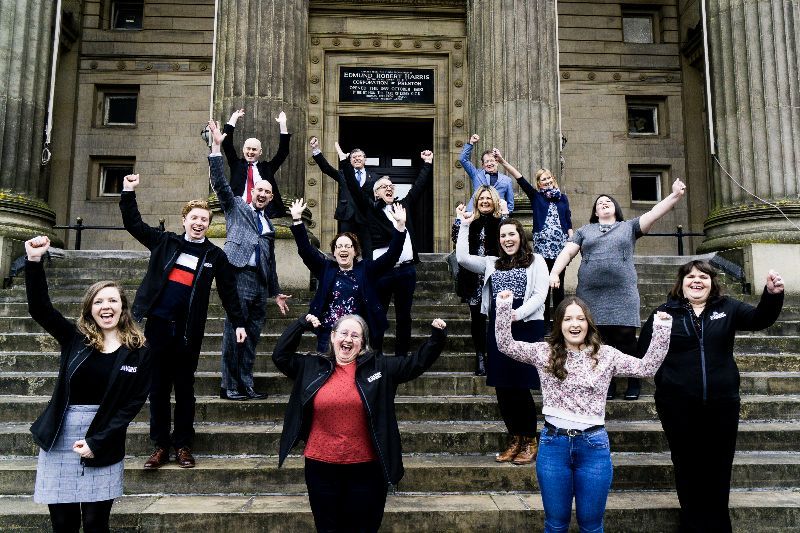 For 127 years, Preston's iconic Harris Museum, Art Gallery and Library has been a central landmark in Preston as a community and cultural hub. After years of daily use, the Grade I listed building is in need of an upgrade.

The building isn't as accessible as it should be for everyone who needs it. Conservation is needed to reveal hidden original architectural details and to tackle the leaking roof and damp basement which pose a threat to the Harris' collections.
#HarrisYourPlace is about more than simply preserving this much-loved building. As our modern way of life changes, it's important that the Harris remains a vibrant heart of the community, where people want to spend their time.

The award of £4.5m by The National Lottery Heritage Fund will go towards the £10.2 million #HarrisYourPlace project.
The Harris is inviting you to get involved in their journey over the next three years.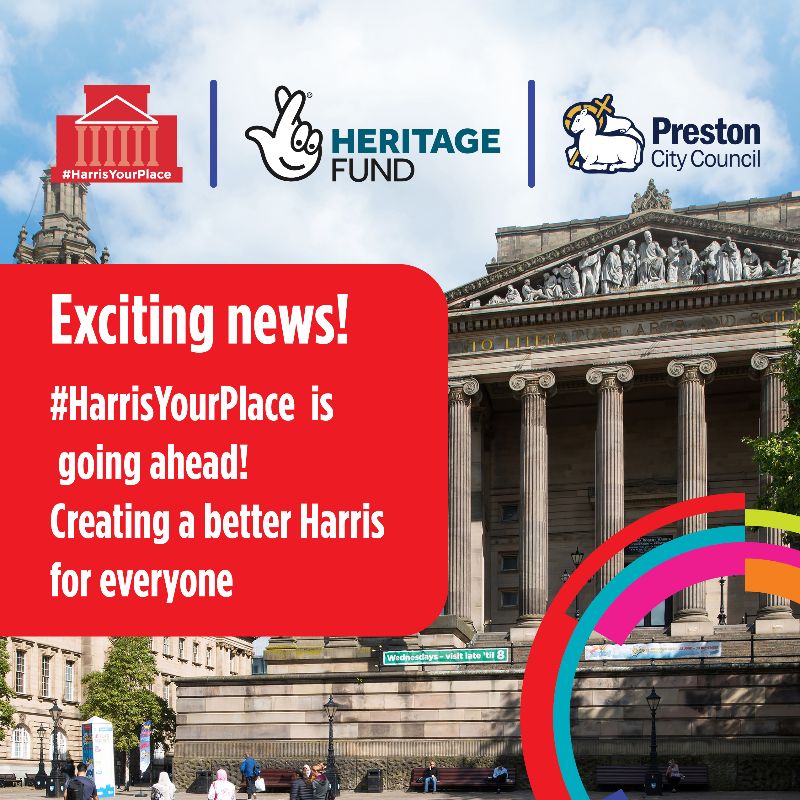 Three Ways to Get Involved
1. Share how history should remember your Preston
#HarrisYourPlace is about your voices and your stories. In 2021 their new gallery 'All Together Different' will be open (online and/or in the building). Please visit, tell them what you think and add your voice to the stories they should be telling about Preston as it is now.
2. Tell your friends and family about the project
Spread the news! The more people that know about #HarrisYourPlace the better. Share the #HarrisYourPlace posts on your social media platforms with one of these pictures.

Follow the Harris on social media: Facebook, Instagram, Youtube and Twitter
3. Could you make a donation to their charity, the Friends of the Harris?
They need to raise funds from supporters like you, to help make #HarrisYourPlace happen. Your donation, however big or small, will help the project. You can donate here.


Sign up to receive the Harris newsletter to get the latest project and event news.


See what's on and join their upcoming events around the city.

Find out more about the #HarrisYourPlace project HERE