The Creative Step Programme Design Sprint 2022
23 August 2022 by Ed
REVISED DATES: 12 – 16 September. Just graduated, about to start your final year, or starting out on your design career? Are you keen to learn how to apply creative problem solving, design thinking tools, and techniques to apply to real life challenges? If so then The Creative Step Design Sprint is for you!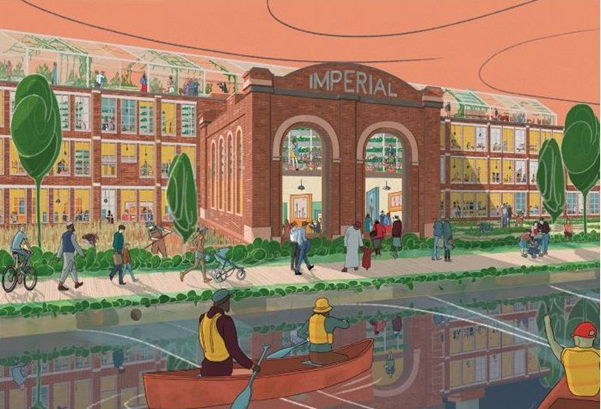 "The value I gained from participating in The Creative Step really complements what I learnt on my university course."
Design Sprint Programme Participant (2021)

This five-day, quick-fire design sprint is a unique opportunity to learn about Design Thinking as an approach and to apply the tools to a real challenge. If you are intrigued to learn about Design Thinking or to develop your practice then this is the ideal opportunity to gain some hands-on practical experience.
Participation is free although numbers are limited, so sign up now!
During the session we'll explore a shared challenge that is part of the mission of Creative Lancashire - to make Lancashire the place for creativity in the north. You don't need any prior knowledge of Design Thinking or the challenge we have set. You do need an open mind, willingness to learn and explore possible solutions working with a small group of young creatives.
"The Creative Step helped me solidify my passion for the design industry..."
"I learned a lot, thought about new things and gained new perspectives from other creatives."
The Creative Step Design Sprint gives you the opportunity to:
Build your confidence using design thinking for creative problem solving
Apply new methods to complex challenges
Gain new perspectives from working with other creatives
Generate collective ideas by working in small groups with like-mined people
Consolidate what you've learned on your design course
Discover new skills that you can translate into competitive edge
To take part you'll need to be:
available for all five mornings (10.00am-12.30pm)
happy to do a little work between each session to prepare for the following day
willing to work in with small enthusiastic group of young creatives.
The Design Sprint is based on our renowned The Creative Step programme and is delivered by Jonathan Ball (Designmine) & Catherine Docherty (Journey Associates).
HOW TO APPLY
It is FREE to participate in the Design Sprint subject to eligibility. However, places are limited. If you would like to be considered for the programme cohort or would like further information please contact Catherine Docherty: catherine@journeyassociates.com
ABOUT THE CREATIVE STEP
At Creative Lancashire we want to make the county's creative sector the fastest growing in the country by giving the next generation of creative businesses the tools to thrive in the future. Our aim is to build an internationally renowned creative community that is built on local talent. Creative Step, our bespoke development programme dedicated to the specific needs of the sector and founded on the understanding that the unique qualities and requirements of creative enterprises are not currently met by mainstream business initiatives.
Jonathan Ball is a Lancashire based independent designer who has built his career on using the practice of human-centred design to help organisations achieve new levels of innovation. After a successful career in product design, he now works independently through Designmine, in collaboration with colleagues at What Could Be and a global network of like-minded associates to deliver across a range of diverse projects, including the Creative Decision Making Playbook for BBC Digital and the Design Thinking Accelerator programme for V&A Dundee. He is a longstanding Design Associate for Design Council and was a part of the team that developed the Double Diamond and created the Design Opportunities Tool for their business support programme, Designing Demand. He is also a Certified Lead Instructor for LUMA Institute in Pittsburgh.
Catherine Docherty is the founder and Managing Director of Journey Associates. She draws on over 20 years experience as a researcher and consultant in academia, the public sector and commercial practice to help deliver organisational change. Catherine has worked with senior management in government, public and third sector, and industry, and has directed and successfully delivered a range of national and international projects and publications supporting strategic change and innovation, many of which are leading edge. Clients include the BBC, the British Council, Creative Scotland, Design Council, Glasgow School of Art, Grampian Police, Institute for Research and Innovation in Social Services, NESTA, the NHS, Scottish Enterprise, the Scottish Government, Scottish Water, Strathclyde Police, and Standard Life. At Glasgow School of Art, she set-up and directed the Design Innovation Studio, now part of the Institute of Design Innovation.