Spirit of 2012 - Funding round now live: Volunteering Cities
08 December 2021 by Ed
This funding round will support up to 3 bidding Cities of Culture to develop their volunteering infrastructure in their local area. Local volunteer projects take many shapes and the opportunities available will be informed by the local context.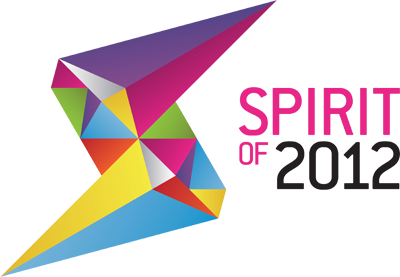 Spirit of 2012 (Spirit) is the legacy funder of the London 2012 Olympic and Paralympic Games, founded in 2013 with a £47m National Lottery endowment. It exist to unlock a future where events and volunteering are a pathway to wellbeing for all people and their communities.
Big events like the Olympics, Paralympics, Cities of Culture or milestone anniversaries such as the Queen's Jubilee are powerful moments in time. As an organisation born out of a large-scale event that brought people together from across difference, that celebrated diversity, and which galvanised an army of volunteers, we strongly believe that events can strengthen social connections and increase civic pride.

This funding round will support up to 3 bidding Cities of Culture to develop their volunteering infrastructure in their local area, regardless of their success in their bid to become UK City of Culture 2025. The three successful proposals will each be awarded up to £200,000 and can bid for up to an additional £50,000 for access costs. Successful projects will begin in summer 2022 and should last between two and two and a half years, with all grant funding spent by end of March 2025.
The purpose of each project should be:
To build or strengthen the existing volunteering infrastructure in your location, with a clear plan for how this will be delivered over the long term after Spirit of 2012 funding ceases.
To identify and engage a cohort of new volunteers who stand to benefit from volunteering with the project and measure its impact on them.
This funding opportunity's design builds on learning and research from Spirit of 2012 funding of Hull Volunteers and other event volunteer projects, and on the experience of other UK City of Culture bidding locations.
Milestones
When Volunteering funding round opens 6 December 2021
Webinar to meet Spirit, ask questions and hear from other volunteering project leads in other cities January 2022
Expression of Interest deadline 18 March 2022
Up to five successful Expressions of Interest invited to full application 1 April 2022
Full application deadline 3 June 2022 8 Applicants notified of outcome By 15 July 2022
Projects begin By 1 September 2022
Grants run for a minimum of 2, or maximum of 2.5 years, and finish By 31 March 2025

Applications must be submitted by, or have written support from, an established local body, such as Local Authority and/or local volunteering body. Partnership applications are welcome, as long as you identify a lead, accountable organisation.

To apply for this grant, the lead applicant must be a registered charity, community interest company, local authority or not-for-profit organisation. We can fund profit-making organisations as long as this grant does not contribute to profit-making activity.
DOWNLOAD INFORMATION & GUIDANCE
DOWNLOAD INFORMATION EXPRESSION OF INTEREST FORM

For an informal conversation to discuss the opportunity please contact Ed Matthews-Gentle: edward.matthews-gentle@lancashire.gov.uk / 07969 090838