Soap Media recognised as the UK's number one agency for client satisfaction
22 March 2021
Digital marketing agency Soap Media has been awarded the title of UK's number one agency for client satisfaction by The Drum. The northwest-based company has fended off competition from thousands of its peers to be given the award by the biggest marketing website in Europe, pinpointing Soap as the elite UK agency.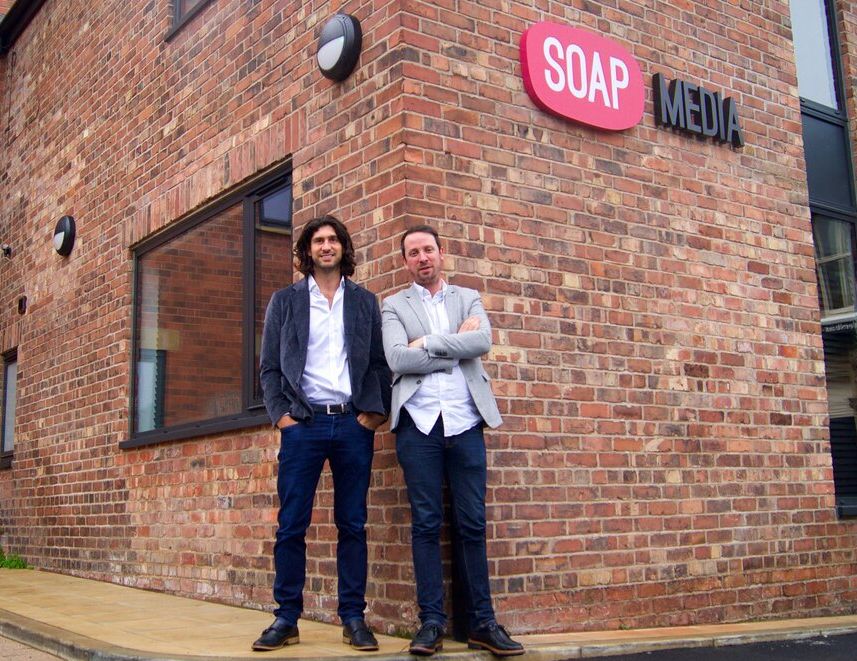 The Drum is widely held as the definitive authority within the marketing industry. They extensively surveyed businesses across the UK that were partnered with a digital marketing agency, collating and exhaustively analysing the results across many weeks on several factors. These included "value for money, quality of work and whether they would recommend their agency to other marketers".
This is Soap Media's first appearance within the census, making their impact as the number one agency in client satisfaction all the more impressive. The achievement also coincides with the most testing 12 months in recent years. For what could have been a damaging period for both Soap and their clients, this award demonstrates the company's ability to thrive during challenging times, and to aid others in doing the same.

A hugely difficult period has seen Soap navigate their clients through economically perilous conditions, resulting in their clients' satisfaction outstripping that of any other UK agency. This underlines their value to businesses looking for help in a post-covid world and their ability to thrive during the pandemic and enable other companies to do the same.
The award follows a consistent stream of positive client feedback for Soap, who at the tail end of 2020 celebrated a fourth consecutive year of recognition from global agency reviews platform, Clutch. Soap delivers multi-discipline marketing with their services spanning, but not limited to, design, development and paid media campaign management. It was this abundant availability that enabled them to adapt and perform for several clients across numerous sectors. These include the award-winning online training and education experts Centre of Excellence, housing development market leaders Redrow, and cleaning and infection prevention pioneers Diversey.
Statement from Markerle Davis, CEO of Soap Media
"I'm delighted to see such huge recognition for Soap Media, in the marketing world there's no title more important than the Drum. Equally, irrespective of what sector you operate in, keeping your customers happy is essential. For us to be acknowledged as the very best in the UK at client satisfaction by such an important media outlet is a fantastic achievement. I'm proud of all my team for working so hard towards this.
I don't think it can be overstated how important it is to achieve this recognition based on the work we did last year. 2020 proved to be unprecedented for business, but this recognition has installed an even bigger faith in the way we operate. Everyone at Soap is supercharged with a huge resurgence of energy behind the ambitious direction we are heading. Our partners have needed more support and guidance than ever as a consequence of the uncertainty that engulfed the business world due to the pandemic, and we're delighted that we've answered their needs and been rewarded with such a strong accolade.
It's also a huge accolade for the region. We've always been proud of delivering excellence from the north-west of the UK, and this award shows that businesses in our industry don't need a London postcode to thrive. We're determined to ensure that the much-touted levelling up for the north isn't held back by the pandemic, and I hope this achievement proves to any business or entrepreneur in the north that success is very much within your reach.