Respect Due: MF Doom (1971-2020)
09 January 2021 by Ed
Lars Gotrich (NPR Music) plays tribute to Daniel Dumile, the influential and inspirational rapper and producer best known as MF DOOM, who died on Oct. 31, according to a message posted on his Instagram account by his wife, Jasmine Dumile on New Years Eve.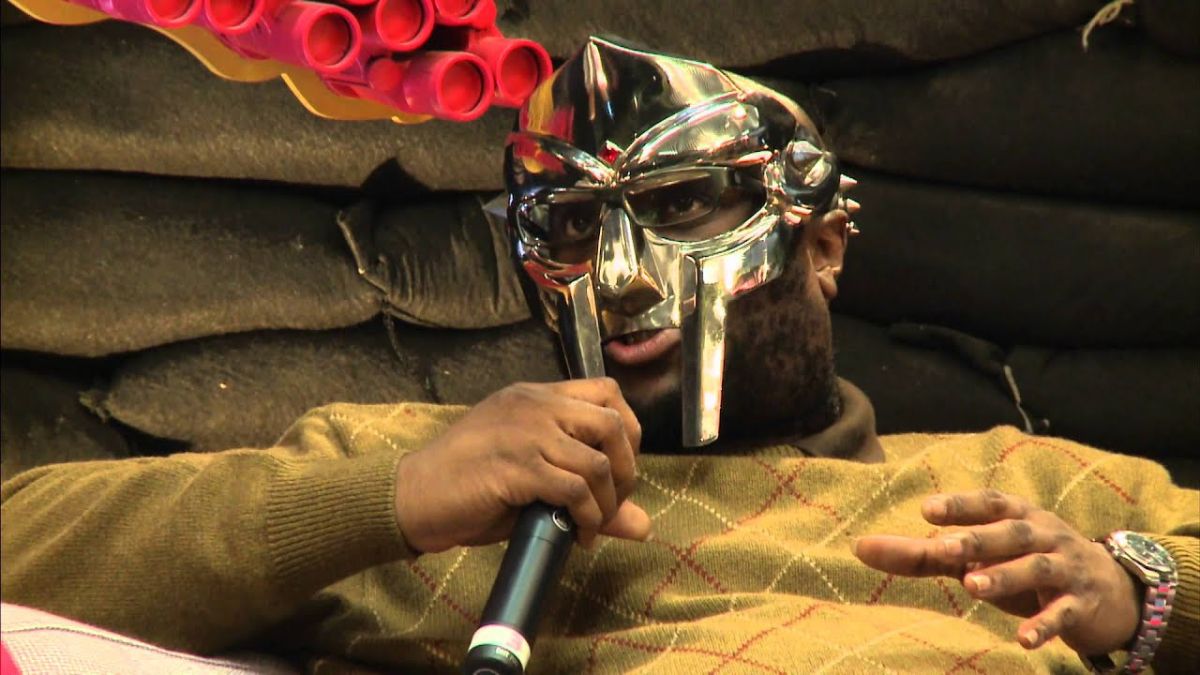 MF DOOM, Intricate And Enigmatic Rapper And Producer, Dead At 49
Daniel Dumile, the rapper and producer best known as MF DOOM, died Oct. 31, according to a message posted on his Instagram account by his wife, Jasmine Dumile on Thursday. No cause of death was given. He was 49 years old.
Born Jan. 9, 1971 in London and raised on Long Island, N.Y., Dumile first rapped under the alias Zev Love X with the group KMD in the late '80s. The group released two albums: 1991's Mr. Hood and Black Bastards, which was completed in 1993 but was not released until 2001. Hip-hop journalist Andrew Nosnitsky called the latter "a rare lost masterpiece. "
Inspired by the Marvel character Dr. Doom, he rechristened himself MF DOOM and released the self-produced Operation: Doomsday in 1999. He spit bars with playful and twisted intricacy, grounded by his own classic soul- and funk-sampling production.

In the 2000s, several more solo records (the instrumental Special Herbs series, 2004's MM..FOOD and 2009's Born Like This), collaborations (Madvillainy with Madlib, The Mouse and the Mask with Danger Mouse) and additional aliases (among them, Viktor Vaughn and King Geedorah) quickly followed, spun from a seemingly limitless creative mind. He also produced tracks for Ghostface Killah and MF Grimm.
But mostly, as he told Day to Day in 2003, "The music first, then everything else. You won't see me on the cover of an album with tattoos or a big gold chain; none of that."
MF DOOM returned to London in 2010, explaining to The Guardian, "I spent 35 years growing up in the U.S., and it had its ups and downs, but this is a new place for me. I have no friends here apart from the dudes at my record label, and I didn't go to school with no one. Nobody knows me – I'm incognito. It's all new, all fun."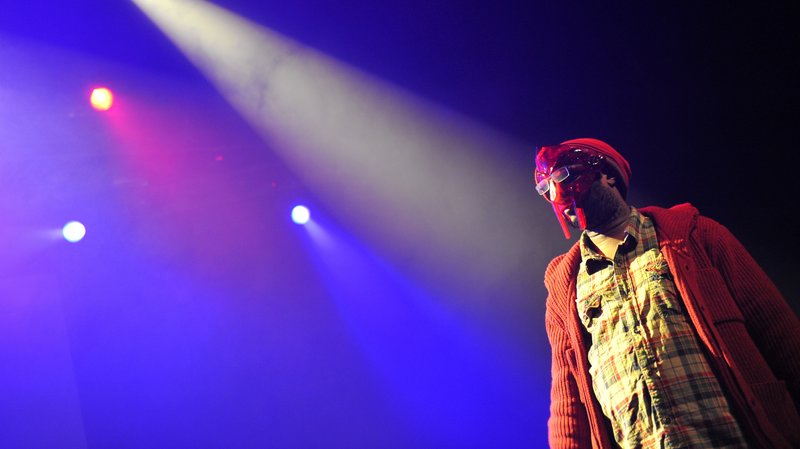 His output continued, but at a slower pace. MF DOOM released Key to the Kuffs as JJ DOOM, with producer Jneiro Jarel providing a far more spacious palette for DOOM to stretch out. But in collaborations with Bishop Nehru, Czarface and Westside Gunn, you heard sparring partners in awe of the master, as old sparks found new sounds.
Upon the announcement of his death, tributes from peers and admirers poured in. Posting an image from 2004's Madvillainy, Flying Lotus wrote, "All u ever needed in hip hop was this record. Sorted. Done. Give it to the f****** aliens."
Kenny Beats, a producer indebted to MF DOOM's idiosyncratic boom-bap style, tweeted: "I heard that some authors rewrote entire novels by the greats just to see how it felt. Denzel [Curry] and I made UNLOCKED talking about DOOM every single day just trying to channel an ounce of the feeling."
Tyler, The Creator, who flipped out like a fanboy the first time he met MF DOOM, kept it simple: "safe travels villain."
Read the full article by Lars Gotrich here
Lars Gotrich is a Producer & Writer for NPR Music @totalvibration
About NPR
NPR is an independent, nonprofit media organization that was founded on a mission to create a more informed public. Every day, NPR connects with millions of Americans on the air, online, and in person to explore the news, ideas, and what it means to be human. Through its network of member stations, NPR makes local stories national, national stories local, and global stories personal. Donate to NPR here