Radical Design Thinking Open Call extended for Under 18s and Young People
21 September 2020
Design In An Age Of Crisis is a global open call from Chatham House and London Design Biennale, inviting radical design thinking from the world's design community, the public and young people. They have extended the call for submissions, specifically from young people, until 31st October 2020.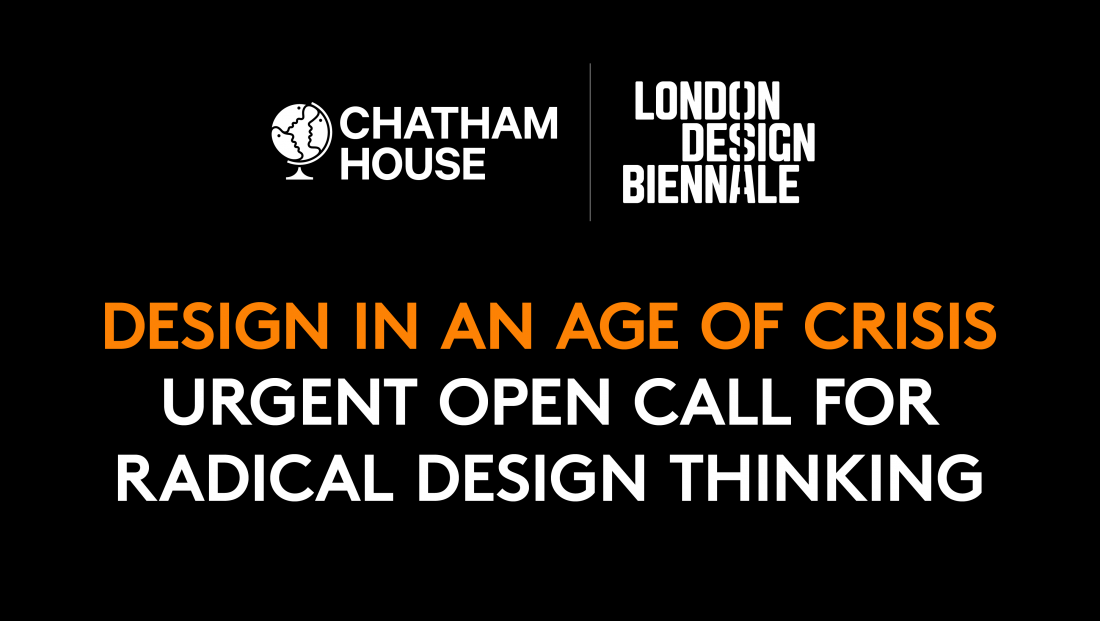 This extended open call is an opportunity for Under 18s and young people to share your radical design thinking for the post-pandemic world you want to live in. How can we create healthier, greener, equal and prosperous societies?

This opportunity seeks to harness the creativity that comes from crisis. The official open call has now closed, however London Design Biennale and Chatham House have extended the Under 18 & Young Person's Brief through to the end of October 2020.
Applicants will have the opportunity for their work/ideas to be:
1. Selected for an online exhibition (Design in the Age of Crisis) in Autumn 2020
2. Exhibited at the London Design Biennale at Somerset House in June 2021
3. Considered for further development and implementation by Chatham House
Find out more about the brief and requirements HERE and HERE.

Submit your application HERE.
Extended Deadline is Saturday 31st October 2020
Watch this video for the Under 18 and Young Person's brief to inspire your radical design thinking.