LeftCoast launch Painting the Town.
06 October 2019 by Ed
Painting the Town is more than a paint range, it is a place-making campaign bringing people together – residents, visitors and organisations and businesses – through the medium of colour.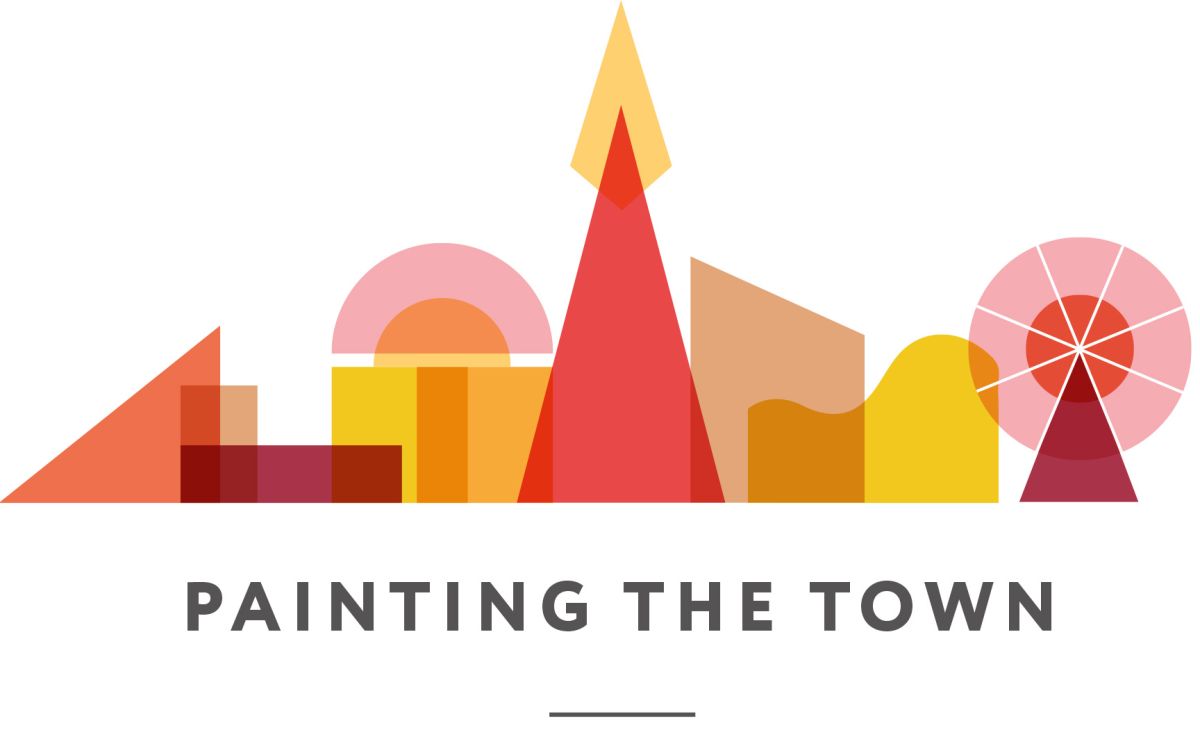 Driven by LeftCoast, a flagship Creative People & Places Organisation, and in partnership with Leyland Paints, Blackpool has developed its own range of 30 decorative paint colours called 'Painting The Town™' which forms the beating heart of a grand scale cross-sector placemaking initiative that delivers at a very personal level.
The project was originally developed and conceived out of a commission for LeftCoast delivered by Blackpool based artist, Laura Shevaun Green.
For the artist Blackpool represents a vibrant and diverse town with an array of unique attractions and spaces. It is unlike any other place in the UK. News coverage of the town has left many individuals feeling hopeless and unrecognised. For Laura the narrative is worn out, redundant and unhelpful, and failed to reflect the hard work of individuals.
"I want to restore some of the pride and ownership that this sort of coverage strips away from the community. Painting the Town is an opportunity for Blackpool residents to reclaim the narrative of the town through storytelling… it's about the places that hold special meaning to them. "
Armed with their memories, Laura visited these locations to explore the landscape and capture the colours that she would record to create a paint range.
"This paint range will celebrate the vibrancy that can be found in every corner of the town!"
Built around 10 core colour stories – each a homage to the individual experiences collected from residents and 20 harmonising shades - inspired by the light and tones of Blackpool's ever changing coastline and weather front, Painting The Town™ is a new big picture enterprise fostering civic connections and building social capital in a town that has been labelled 'left behind'.
The aim is to do exactly what it says on the paint tin and literally get people 'Painting The Town™', one room, one home and one business at time…starting with the Pleasure Beach.
This Autumn, 10 of the iconic, colourful Ocean Boulevard units along the Golden Mile will be given a new lease of life with a lick of Ghost Train Purple and a tale of star-crossed colleagues, a splash of Seagull Grey and a memory of one last stroll along the prom and a riot of eight other richly evocative colour stories inspired by the real lives of Blackpool's residents.
Through the very physical, iterative action of painting the town and the cross-sector collaborations it creates, the Painting The Town™ programme will not only nourish Blackpool and its communities, but will empower local businesses to explore the impact of how working together to apply a more colourful approach to Blackpool's built environment can reshape resident, visitor and investor perceptions for the long term.
However, plans for Painting The Town™ don't just stop at Bispham. If able to secure investment, LeftCoast will eventually offer every town and every person in the UK a splash of the authentic Blackpool experience that they can enjoy in the comfort of their home or business. Fond memories of being spun around Blackpool Tower Ballroom? There's a colour story to match and it would look great in the kitchen. What about that unforgettable family day at Stanley Park? There's a colour story to match that too and it's perfect for your living room.Whatever your experience of Blackpool, the Painting The Town™ range enables you to reconnect with it, and reconnect with the town and its community, whenever you want and wherever you want thanks to LeftCoast's innovative partnership with Lancashire's own, Leyland Paints, and its 1,222 Decorating Centres across the UK.
Through this innovative idea and this innovative business model, LeftCoast are helping the people of Blackpool paint a new picture for the town and for themselves - a picture that speaks in 30 different shades about Blackpool's generosity of spirit and its capacity to keep on lifting you up whenever life pulls you down.
This palette is initially being released as a trade product only to Blackpool based organisations as well as North West architects, surveyors and building contractors with a track record of working in Blackpool as part of a placemaking strategy for Blackpool which is being led by LeftCoast.
The success of this placemaking strategy is dependent on local businesses and tradesmen being aware of the range and its specific connection to Blackpool, and on them being familiar with the paints' quality and technical abilities as well as Johnston's Paints reputation for outstanding, premium products.