Open Call To Submit A Book Design Idea for Lancashire Stories
06 December 2021
Lancashire County Council has launched an open call to commission a professional illustrator to design an attractive book cover for a new anthology of short stories. The deadline is 16th January 2022.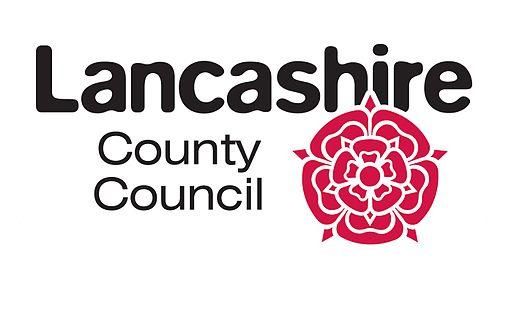 This is an open call to professional illustrators to design an attractive book cover for a newly commissioned anthology of short stories, entitled Lancashire Stories.

Brief
In all there will be a collection of 10-12 diverse stories each with a connection to Lancashire. We are looking for a cover design that reflects the writing and themes in the stories. We are looking for an illustrator with a personal connection to Lancashire. Illustrators interested in taking part in Lancashire Stories should submit a basic sketch of their design idea (front and back cover, plus spine), along with online examples of their previous work.
The stories that will make up the anthology haven't yet been selected. To ensure a level playing field, all that's being asked at the moment is a design idea based on the theme of "Lancashire". The stories will incorporate places, people, legend, myths, folklore etc.

Submissions are via email with the book design idea added as an attachment of no more than 15mb.

Deadline for design ideas: 16th January 2022

All submissions must be emailed to: readingandlearningdevelopmentteam@lancashire.gov.uk

Submission Requirements:
Submissions must include:

· Name
· Contact email
· Link to online website/portfolio of previous work
· Brief explanation of your connection to Lancashire (max 100 words)
· Design sketch as an attachment

Please note that Lancashire County Council are unable to access file sharing programmes such as Dropbox, WeTransfer or GoogleDrive, so any designs submitted in this way will not be considered.
The selected illustrator will be contacted during week commencing 24th January and will have until 1st March 2022 to work on and submit their design.

A fee of £1,000 will be paid to the successful applicant.

Lancashire County Council will be working with UCLAN Publishing and a designer who will assist with the formatting process of the cover design to ensure a professional finish. The illustrator's fee includes any discussions with the designer. The selected illustrator will have access to the 12 synopses of stories to be included in the anthology.

The selected design will also need to be adapted for use across a range of other formats such as social media headings, an eBook cover, and posters.
The finished anthology will be shared with a young adult and adult audience, and the design should therefore appeal to all. Illustrators may submit more than one design idea. The design must be completely original, and not incorporate intellectual property belonging to other parties.

The launch of Lancashire Stories
The formal launch of the Lancashire Stories anthology will be around the 27th November 2022.

This is Lancashire Day which has become a celebration of modern Lancashire and a wonderful opportunity to launch the stories.

We expect to have the book published by late Summer 2022 and will be starting an engagement programme with communities and we would welcome the involvement of the selected illustrator. In the lead up to the publication of the anthology, and in the period following the official launch, we will be producing and releasing a monthly podcast. The selected illustrator will be invited as a guest of the podcast. Participation in these activities would be paid as an additional fee.

Around 10,000 copies of the book will be published and given for free. The stories will also be available digitally, translated into other languages and available in other formats. There will be no royalties through book sales as the books will be gifted.

This project is led by Lancashire County Council libraries in partnership with the unitary authorities of Blackburn with Darwen and Blackpool. We will be working with partner organisations to develop meaningful and bespoke engagement programmes across the county so that the stories can reach and be enjoyed by everyone. The engagement programme will run until November 2023.

Timescale
16th January 2022 - Deadline for design idea applications
Week Commencing 24th January 2022 - Selected illustrator to be informed
1 March 2022 - Deadline for completed cover design
Up to end April 2022 – Work with designer on formatting
1 September 2022 - Early copies available and engagement sessions begin
27th November 2022 - Formal book launch –Lancashire Day
27th November 2023 - Project ends.
Further information
With our partners we will aim for high level social media engagement as well as doing events in all our libraries to raise the profile of the collection.
We are looking for a connection to the current footprint of Lancashire.

This project is funded through the support of Arts Council England, Lancashire County Council, Blackburn with Darwen Council and Blackpool Council.

Please contact Robin.Crawshaw@lancashire.gov.uk for further information.