Northern Heart Films wins Hebden Bridge Award for 'Joy Uncensored'
25 February 2021
A short documentary produced by Lancashire-based Northern Heart Films has won the Audience Award at the Hebden Bridge Film festival, where it had its first screening. The trailer of Joy Uncensored is now available to view.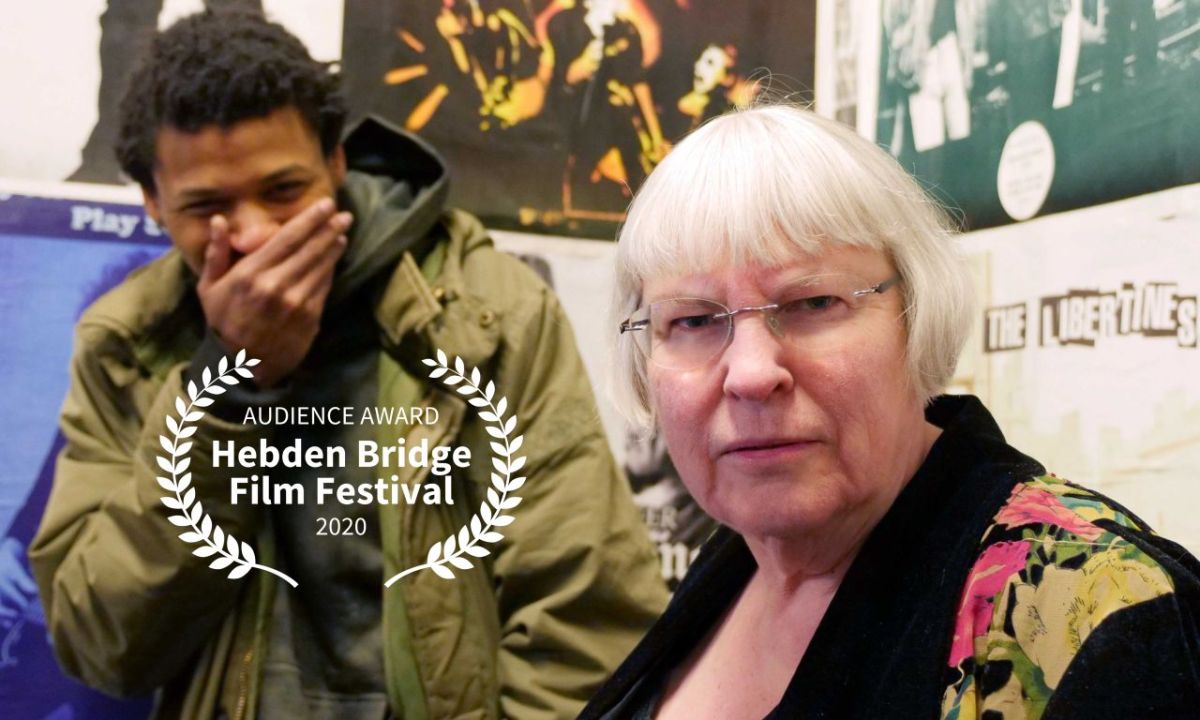 'Joy Uncensored' is a story of one woman's daring attempt to embrace retirement unconventionally. 64 year old Joy France breaks gender and age stereotypes by competing in the brutal, youthful, male dominated world of battle rap.
The short documentary was produced by Lancashire based Northern Heart Films and the film had it's first screening last year at the Hebden Bridge Film Festival where it won the Audience Award.
Watch the full trailer on their YouTube channel.
Read more below about how the documentary came about, from Natasha Hawthornthwaite and Scott Bradley, the founders of Northern Heart Films.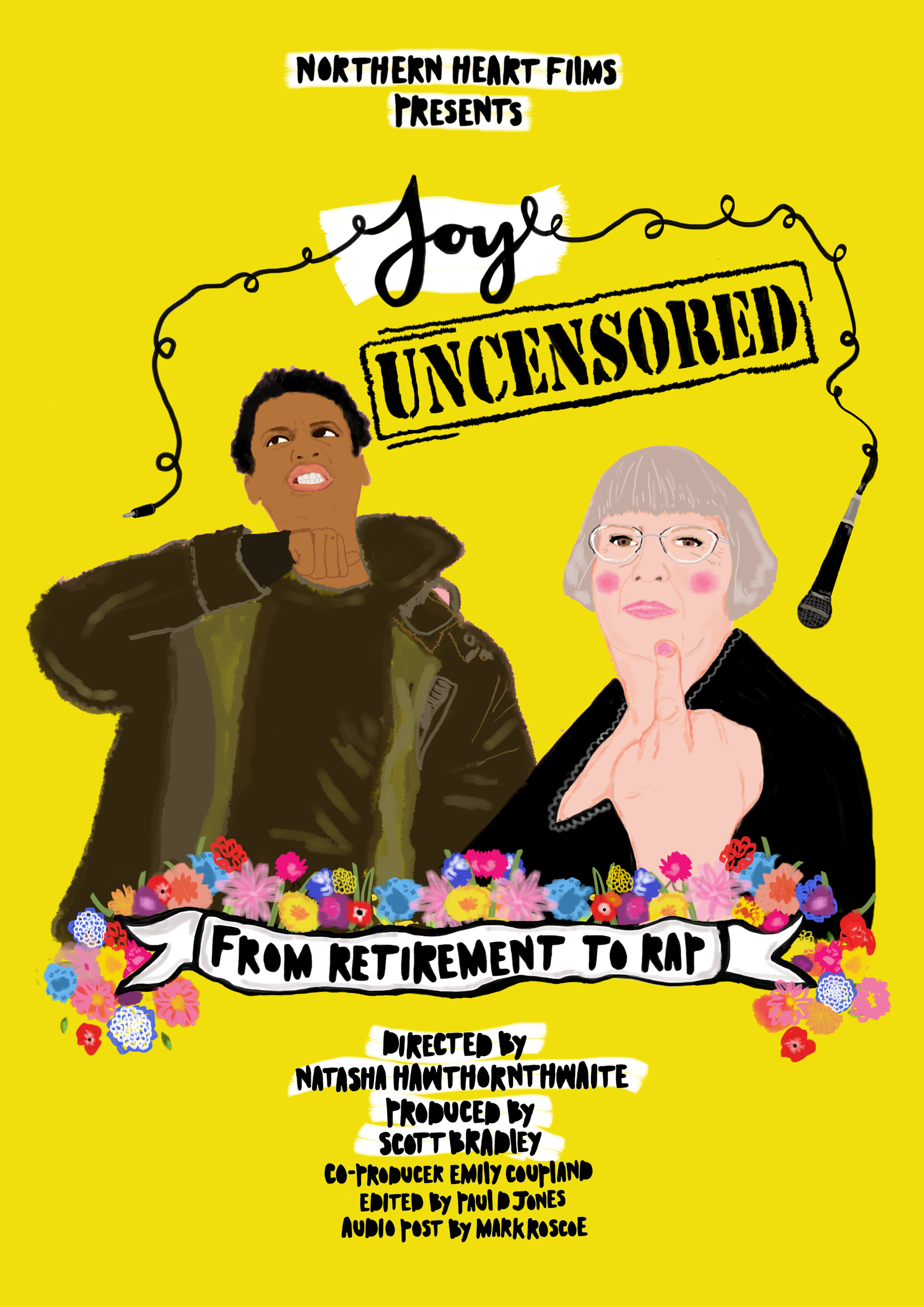 Where did you meet Joy?
"I (Natasha) was in Afflecks Creatives, a free creative space Joy set up at Afflecks Palace, Manchester.
Joy was there and performed a poem about the space which was a beautiful poem about being unique and what being creative means to people.
I found her poem incredibly inspiring and I was just fascinated by Joy and her outlook on life. She'd developed a passion for creativity since she took early retirement.
Joy then told me that she was planning to do a rap battle, to push herself creatively and to challenge stereotypes. It was unheard of for a woman in her 60's to do a rap battle and I was instantly intrigued as to how that journey would evolve.
I knew then that was the perfect story to follow."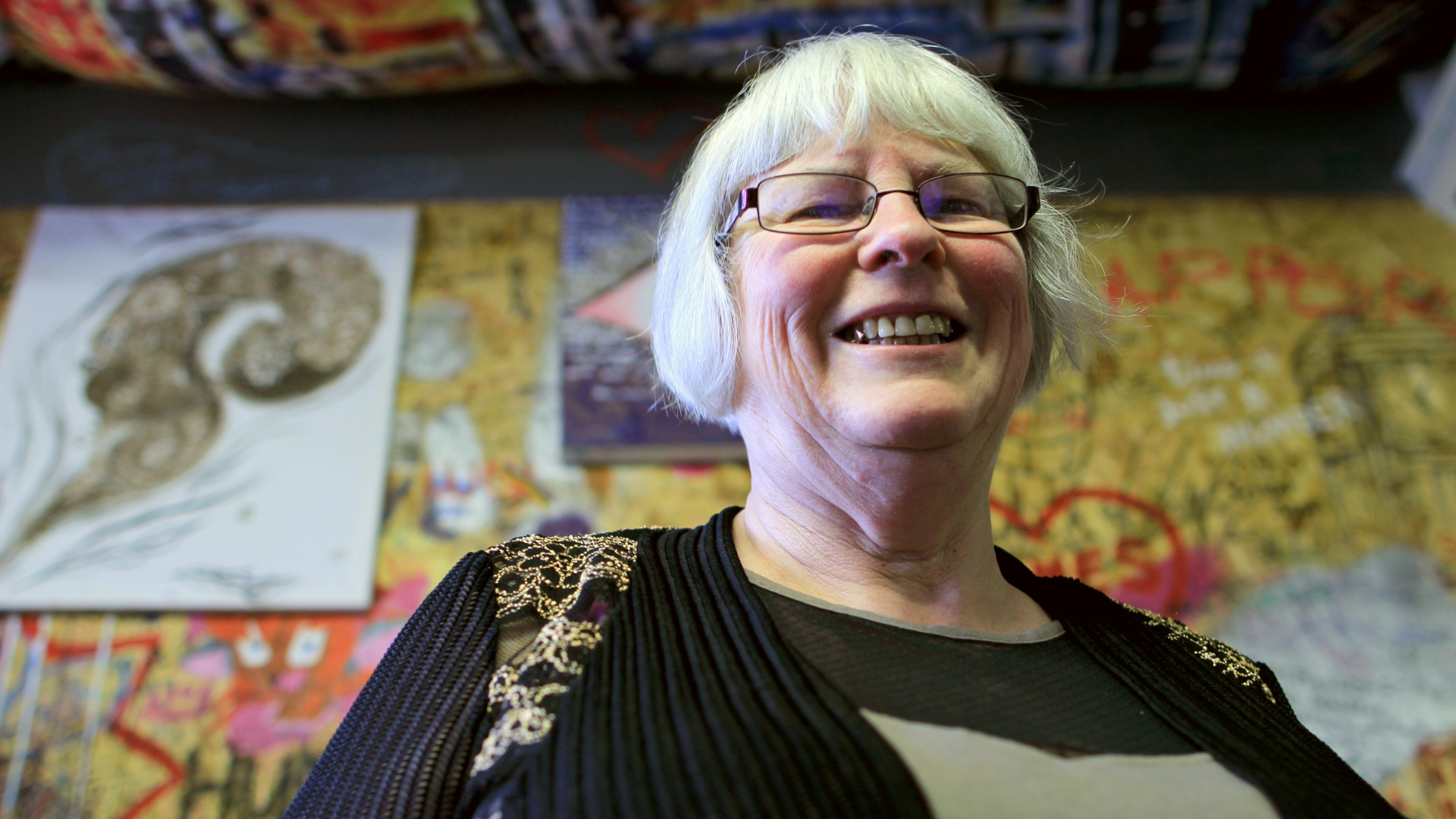 What was the biggest challenge for you and the team bringing Joy's story to life?
"The biggest challenge was having to change the film right at the last minute.
We filmed Joy competing against her mentor, Domani, however a few months later, just as we were finishing the edit, Joy had a call from the 'King of the Ronalds' battle rap league asking her to compete in a real league battle.
We of course had to film this league battle but it meant the whole film needed to be re-edited to include this scene.
As we didn't have any budget left for the re-edit we all had to work on the film in our spare time which unfortunately set the film back by 12 months!
It's here now though and it's brilliant. Well worth the wait"

What kind of impact are you hoping the film can achieve?
"Joy is an inspiration and I'm hoping her battle rap journey can inspire many people to try something new, to push themselves and to live life to the fullest. It doesn't matter what age you are, you are never too old to try new things."
#StoriesWithHeart

Watch the Trailer here:

Follow Northern Heart Films on Twitter and Instagram to see more of their work.