Northern Heart Films Collaboration screened at Wigan Arts Festival
20 September 2021
'The Road to Happiness' is a Northern Heart Films collaboration with Wigan Council, which was recently screened at Wigan Arts Festival's Pop-Up cinema.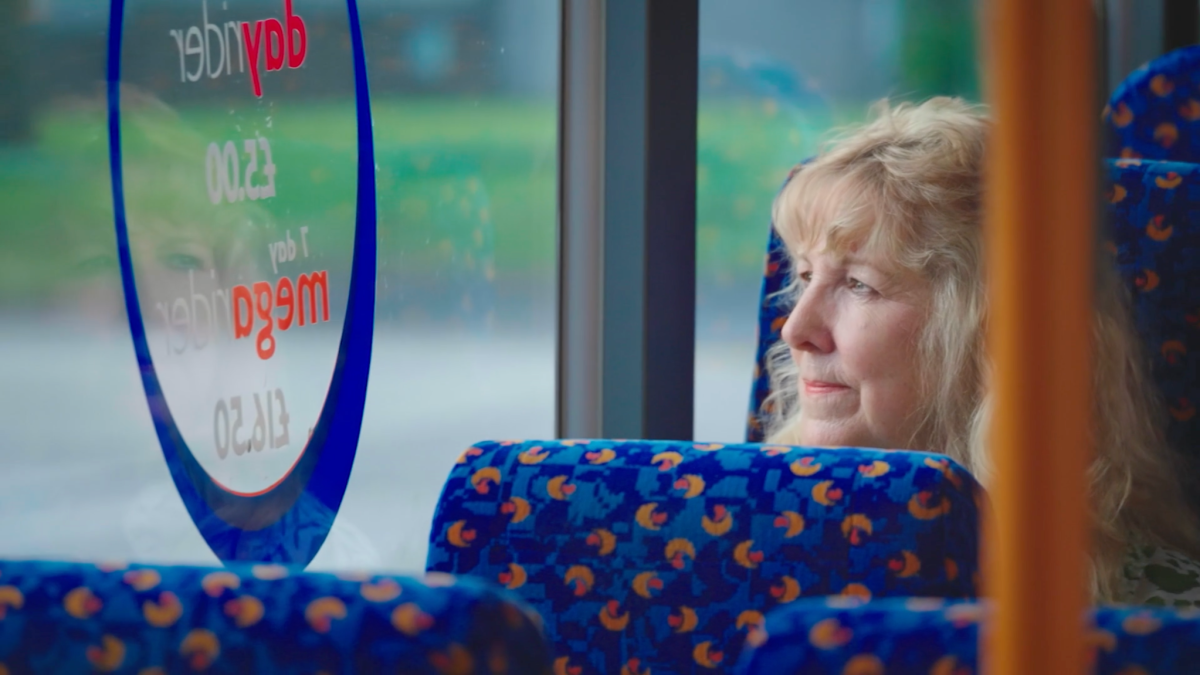 The team at Northern Hearts Film share more about the film and their collaboration with Wigan Council.
In our short documentary commissioned by Wigan Council for Wigan Arts Festival, which took place in July and August 2021, we ask the question, 'What does happiness mean to you?

As we explore happiness and the journey of leading a more positive lifestyle. Our film follows five individuals all who either reside in, or have found a home for themselves in the small northern town of Wigan, a place that is best known for its mining heritage and its pies. We hear authentic stories from Karen, Jonny, Jean, Penny and Jamie who so kindly opened up to us to share their powerful stories about what truly makes them happy. These stories deliver diverse narratives centred around the journey to happiness. They range from a 25 year old transgender woman in the first stages of her transition, to a cancer survivor in her 60s who finds the beauty in the ordinary by taking a photo a day.
For this short documentary, we visually wanted to capture a sense of journey and movement to mirror the themes of this project. Each person is first introduced in this film on a bus that is driving in and around Wigan and Leigh. Whilst each of them have their own individual stamp on what happiness means for them, they have all embarked on some kind of journey towards self discovery.

Scott Bradley:
This was our first time working with Wigan Council, it was a fantastic opportunity and we felt like they put their trust in us not only to deliver a powerful film but to collaborate with them to create a pop-up cinema in the heart of the town.
We wanted a space to showcase our film for the public and so we collaborated with Wigan Arts Festival to create a pop-up cinema in the centre of Wigan. For the layout of the space, we created an environment that, for viewers, had a cinematic feel with rows of seating facing the big screen. The pop-up cinema aired 'The Road to Happiness' during this year's Wigan Arts Festival that began on 30th July until 14th August 2021.

Natasha Hawthornthwaite:
I loved being involved in creating the pop-up cinema, it's something we've never done before but something I would love to do again. Not only did we screen the film, we hosted a Q&A event at the space where we welcomed the audience to speak with us and to those involved in the film.

As filmmakers, interacting with our audience is extremely important to us as we value real responses to what we create and the emotional impact it might have. For 'The Road to Happiness', a friendly environment was created so that the audience could discuss with us and between themselves how the film made them feel. 'Heartwarming ', 'emotive', 'a ten minute injection of happiness' and 'uplifting' to name a few, are some of the lovely feedback the film recieved. To further integrate our audience in this unique viewing experience, we asked them to write down what happiness means to them. We hope that these positive stories left them feeling inspired to pursue their own dreams.

Read more about this experience on the Northern Heart Film website.

Image credit: Jean Hensey-Reynard