Nesta launches new Creative Hub Leader's Toolkit
02 July 2020 by Michelle
Nesta has designed and released a new toolkit for Creative Hubs. The toolkit can help to enrich individual learning journeys, clarify thinking for hub or community leaders, or be used by teams to engage more effectively to acquire different perspectives and align ideas.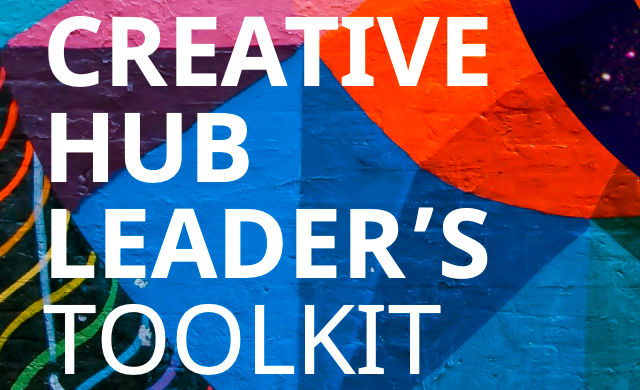 Creative hubs play a vital role in supporting creative entrepreneurs and businesses. As 'convenors of creatives', hubs serve local communities and connect creative practitioners.
This toolkit is part of Creative Hubs Academy, a global programme that supports creative hub leaders to sustain and grow their hubs. Creative Hubs Academy was co-designed over a two-year period with more than 100 hub leaders from across three continents. It uses practical tools and approaches, as well as face-to-face workshops and supportive coaching, to upskill creative hub leaders.
The tools are organised in three sections:
1. Leading your hub
Helping you to articulate a clear vision and develop a hub culture that reflects the hub's values, and motivates you and your team to deliver on the hub's purpose.
2. Connecting your hub
Helping you to understand your stakeholders, to prioritise those who influence your hub's success and ensure your activities meet the needs of your community.
3. Building your hub
Helping you to plan for success! Whether you want to sustain your current situation or take things in a new direction, measuring impact and promoting success is vital to the sustainability of your hub.

--

This programme builds on the success of the Creative Enterprise Programme and the Creative Enterprise Toolkit (available in 12 languages).
Creative Hubs Academy is a partnership project of Nesta, Hivos and British Council.
Information taken from the Nesta Creative Hub Leader's Toolkit webpage. - https://www.nesta.org.uk/toolk...