National Festival of Making launches open call for 2020 Graduates
17 August 2020 by Michelle
The National Festival of Making is inviting applications from 2020 creative industry graduates of Lancashire-based Degree programmes in an exciting new Open Call. The deadline for submissions is Wednesday, 9th September 2020.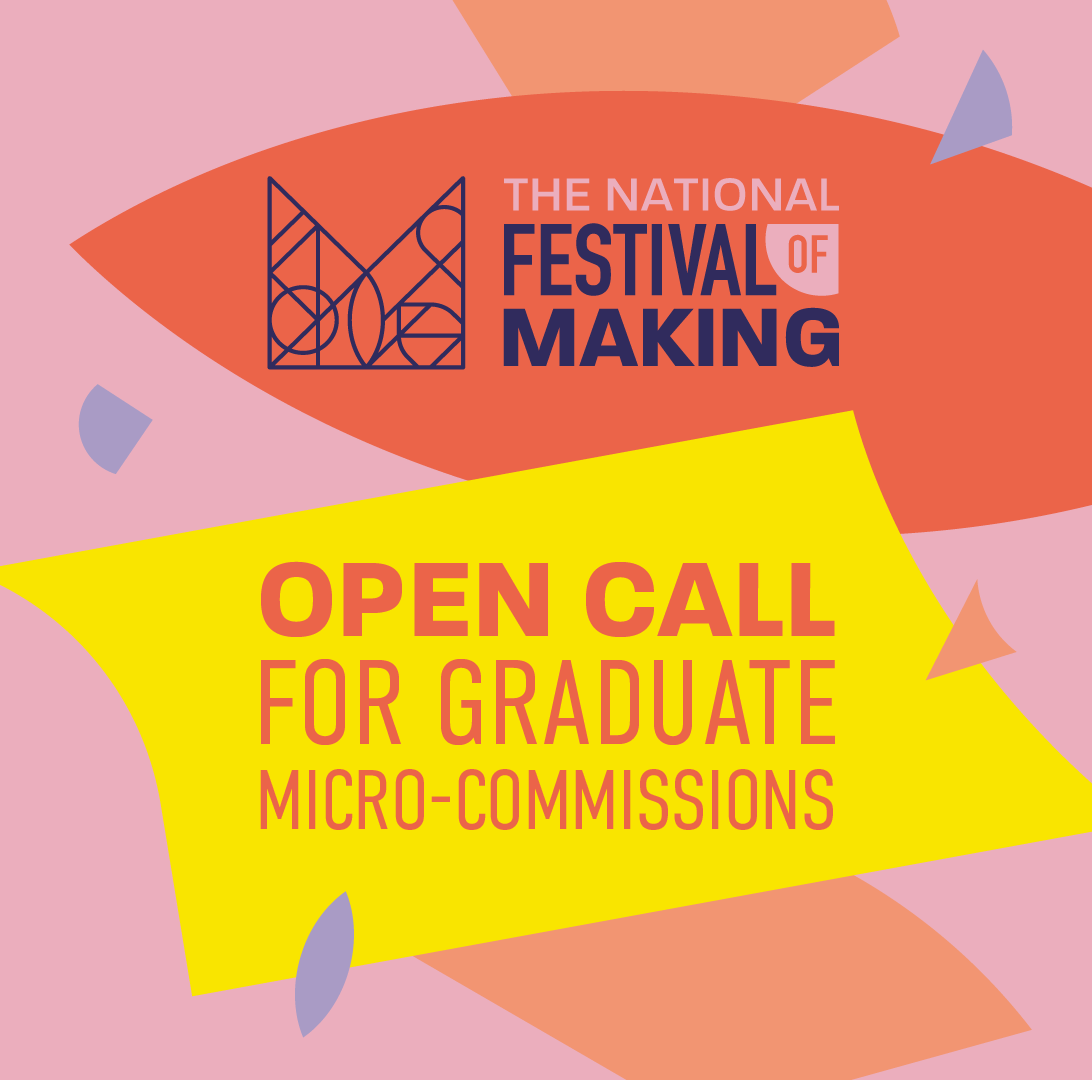 The organisers of The National Festival of Making are looking to commission 3 individual artists or artist collectives who have recently graduated from Lancashire-based degree programmes. The aim is to deliver an artistic project / piece of work that responds to the National Festival of Making themes.
These commissions were launched to ensure that 2020 Graduates have the opportunity to make new and exciting work during this period of significant global change.

The Opportunity
The Open Call is an invitation for 2020 graduates of creative, cultural industry and art degree programmes based in Lancashire, to consider what they would like to create as part of the new Festival of Making programme. Festival organisers are seeking imaginative and distinctive ideas that engage our multi generational and diverse audiences and which align with our work.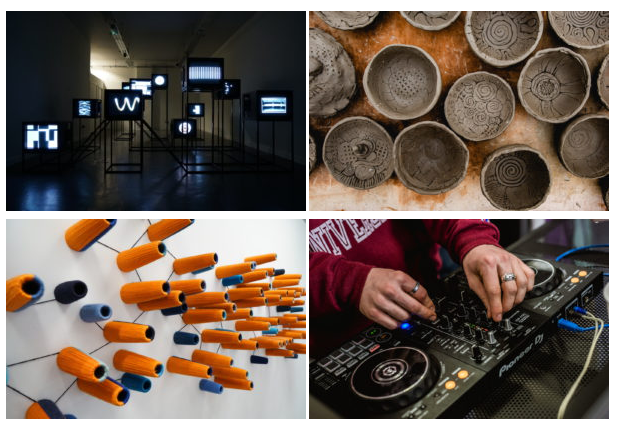 The new Festival programme will be delivered in the autumn of 2020 & Spring 2021. The organisers are also open to projects that are deliverable as part of our 2020 Autumn and Winter/Spring 2021 programme.
Throughout the commission, graduates will receive mentoring from the Festival Directors as well as support in realising the logistical side of projects from the festival team.
In this commissioning cycle, Festival organisers are interested in hearing from candidates from all diversity groups, particularly candidates from Black, Asian and Diverse Ethnic heritage groups.
DEADLINE FOR SUBMISSIONS: 10am, Wednesday 9th September 2020

VISIT the Festival of Making's OPEN CALL PAGE to see more details about the commissions, the themes, potential mediums your projects can be created in, and how to apply.

Featured Images - National Festival of Making 2019 works above: The Optical Mechanical, Liz Wilson; Pottery workshop with Blackburn College; Connecting Yarn, Daksha Patel; Sketch(y), Nu Jazz Arts
Information provide by National Festival of Making