Moving tribute to Matt Evans
11 September 2021 by Ed
We are sad to share news of the untimely loss of our dear friend and collaborator, Matt Evans who passed away recently following a short illness.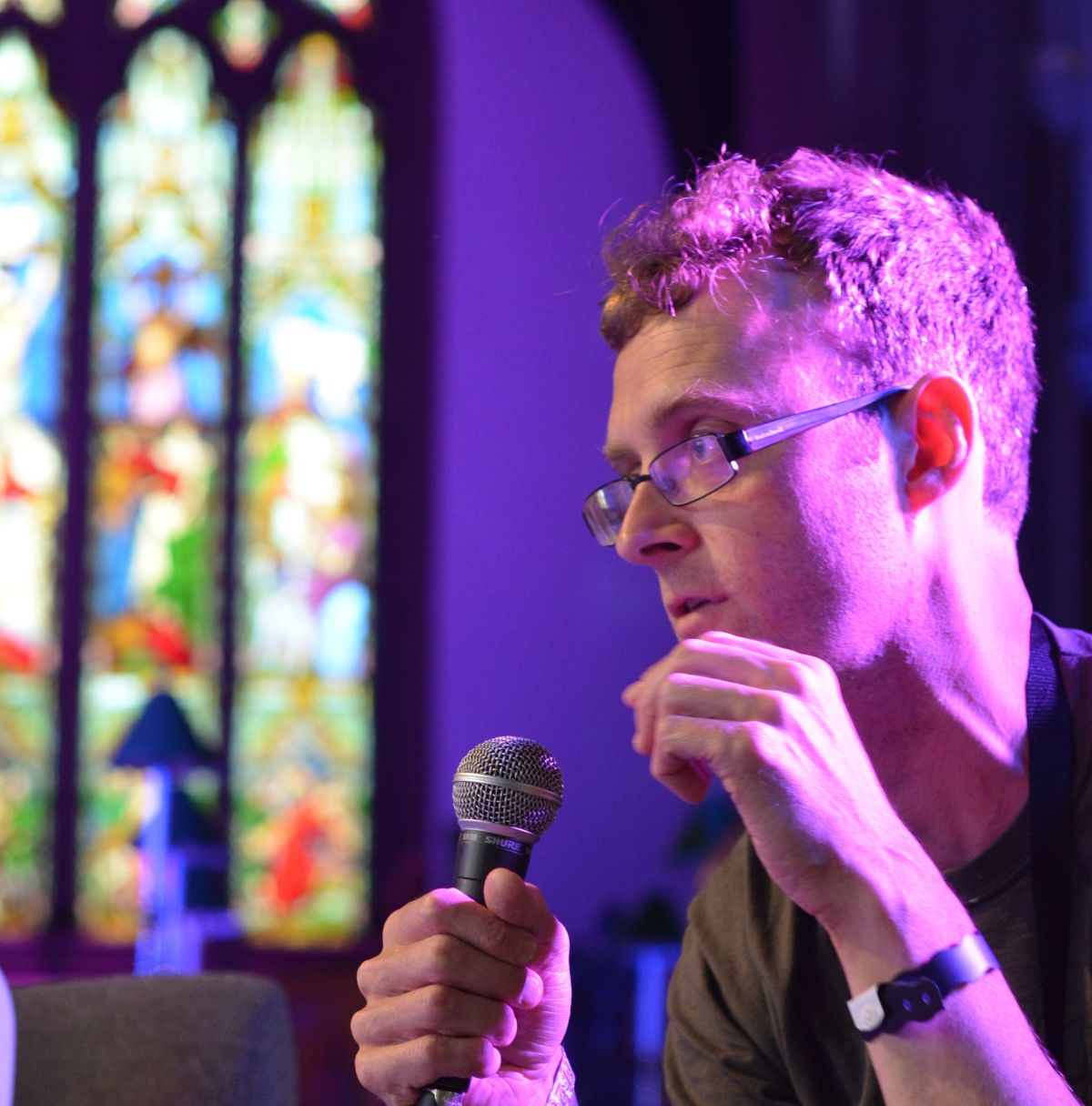 Matt Evans
1974 - 2021
We are still shocked and saddened by the loss of Matt Evans who passed away last month following a short illness. Matt was a special friend and our collaborator of many years through his work to transform The Grand into a creative hub and nationally recognised music & entertainment venue, as well as helping to develop opportunities to enhance the Lancashire music scene through our SoundBytes Conference. However, last but not least was our continued partnership with Cloudspotting Festival from its roots in a Ribble Valley pub car park to it's current home in the Bowland Forrest.
We our especially proud of our work with Matt over the years, and we were still working with Matt over recent months to develop an exciting and imaginative proposition for the future of Stephen Park (Gisburn, Bowland Forrest), that would create limitless opportunities for creatives and enhance the lives of visitors for generations to come. We need to work with the Forestry Commission and others to realise Matt's vision. We will miss Matt - a truly beautiful person that I had the privilege to call a friend. Our love and thoughts are with his family and those close. EMG
Journalist Tony Dewhurst, a colleague and close friend of Matt Evans, pays this personal tribute to the Clitheroe Grand Theatre's programme manager and promoter of Cloudspotting Music & Arts Festival:
As a journalist, accomplished broadcaster, promoter, festival guru and loving family man, the importance of making the best use of time coursed through Matt Evans' life.
Matt was one of those people who seemed to have more hours and minutes in his day than anyone. But it was his deep compassion and emotional intelligence that touched all our hearts and those who knew him as a dear friend, husband to Judy and father to Roscoe and Marlon, that really set him apart from the pack. Just spending a few hours with Matt or sharing a cup of tea with him was an educational experience because he was a creative force for good. And the torrent of tributes from heartbroken friends, all who were touched by his presence, is testimony to a man who made his own giant footprint in life and who had that rare ability to make everybody feel special.
Matt had an incredible zest for life, bubbling over like a gushing mountain Lake District stream in full spate. Even the affable Mancunian DJ – once a member of Matt's favourite group The Fall could find no more words. Instead, he cranked up the dial and let the music roar – The Buzzcocks' pop punk classic Fiction Romance raising the roof. Just what Matt would have wanted, I suspect.
Music and helping others to find a path in life was Matt's elixir - and that's why people gravitated towards him. He dished out kind-heartedness, encouragement and care in equal measure. And he did change people's lives.
When Matt left Sheffield University, where he met his wife Judy, he emerged as a successful club promoter. He gave Sheffield's Arctic Monkeys one of their early gigs in the steel city. Flip over the sleeve on their first album Beneath the Boardwalk and there's a credit to Matt.
But if anything was chiselled in Matt's own image, then it was his eclectic music and arts festival, Cloudspotting. With more contacts than an MI5 agent criss-crossing the globe he attracted musical talent from Africa, Asia and Europe to the lush pines of the Gisburn Forest.
Matt just loved outsiders or somebody with a different spin on life. Like in 2019, Ichi, a Japanese experimental songwriter from Bristol, who played bizarre home-made instruments, including a piece of plastic guttering and a hat box pedal drum, brought his bonkers to Cloudspotting. And this year, Snapped Ankles, described by one music enthusiast as Lemmy from Motorhead meets Captain Beefheart in a cave before joining German techno legends Kraftwerk for mid-morning coffee and mints, headlined.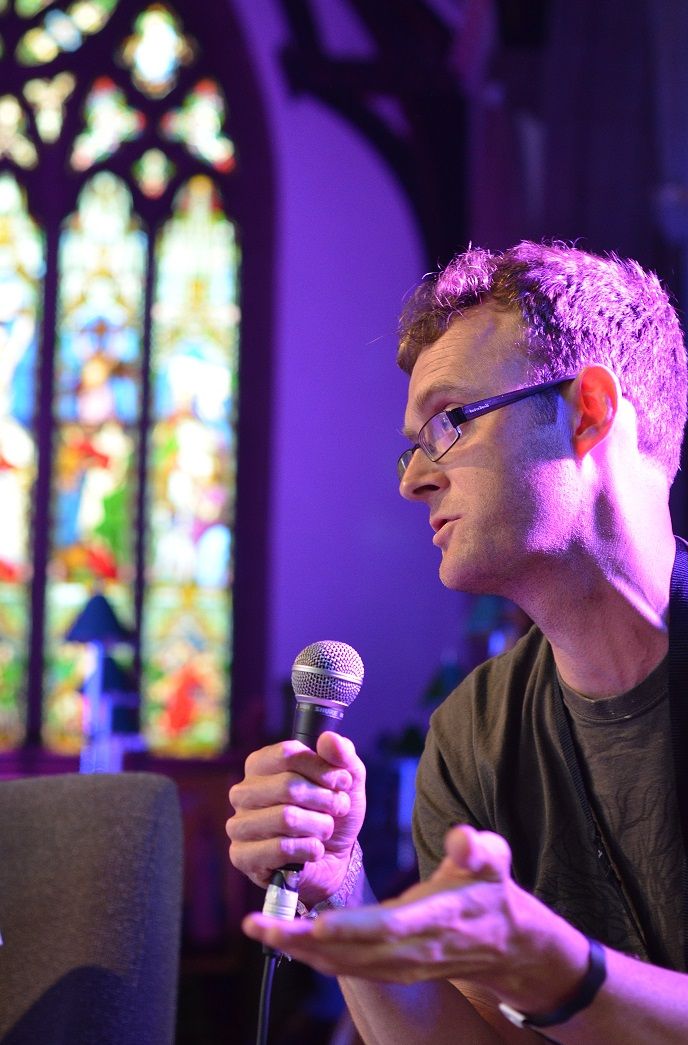 Matt was in his element when unearthing new music and uncut gems. If you tuned in to his radio show on Ribble FM you'd be just as likely to get a slice of thumping German techno from Berlin to a Scottish folk ballad from the Isle of Skye. Musical variety ran through him like a stick of seaside rock and this year's Cloudspotting was three days of unbridled joy for the campers and crooners who had emerged blinking into the mid-summer dawn after the dark sorrow of last winter's nationwide lockdown. Steven Lancaster, manager at The Grand in Clitheroe where Matt was programme manager, said:
"I will always have an incredibly loving memory from the last time I saw Matt. On the final evening of Cloudspotting this summer we were sat round the fire pit, chewing the fat about the festival. I looked up, and there was Matt, with a can of craft beer in his hand and sporting a wide grin. He was just in this happy place. He looked relaxed, happy and loving that sense of achievement of Cloudspotting's 10th birthday. I had never seen him look so contented."
Matt joined the Grand in 2009 and transformed the venue. He attracted world famous artists that would not have looked out of place at a trendy London theatre, never mind a small market town in the sleepy Ribble Valley. And when we were all locked in our homes at the start of the year there was Matt, thinking about his colleagues at The Grand and how he could help them. Again, it was just typical of the man.
But Matt was much more than a promoter – he was the much-loved public face of The Grand. With a microphone in hand, or just perched at reception greeting customers, he always found the right words, whether it was introducing mad-cap Shakespearean actor Brian Blessed or punk film legend Ten Pole Tudor on to the stage. But he was just at home giving one of the theatre's loyal volunteers a quiet word of reassuring encouragement.
Matt was 11 when he saw his first live gig, The Fall at Clitheroe Castle in 1985. It meant an awful lot to him that he was able to bring The Fall to Clitheroe again in 2013. When Matt was at Clitheroe Grammar School he put on gigs and club nights at places such as C'est La Vie in Blackburn and the Lodestar in Ribchester, so you could see then the beginning of him promoting shows. Matt's favourite gig was seeing The Chameleons at Manchester Academy in 2000 and the track Belfast by electro ravers dance Orbital, says his brother Mike, will always remind him of his brother.
Matt immersed himself in life and faced many hurdles with the selfless courage of a hungry lion. And when he underwent major heart surgery, he insisted our first chat would not be about the op, but the Barnsley supporter in the next bed of the Intensive Care Unit. 'He knows his football that chap – he lives near Oakwell," said Matt.
Most of all I'll remember Matt's kindness to others and his courageous and beautifully creative spirit. Life will never be the same without Matt Evans but his is a light that will never go out.
Colleagues at Grand Theatre posted the following message:
'We are all in shock and sadness at the untimely loss of Matt, our dear friend and colleague of many years, It feels incomprehensible. Our hearts are left broken and our deepest sympathy goes out to Matt's loving wife Judy, his two boys Roscoe and Marlon, and the rest of his family. Matt lived and breathed his life at The Grand, and life will never be the same without him. Our wonderful colleague and special friend... you will be missed.
(A sentiment we all share)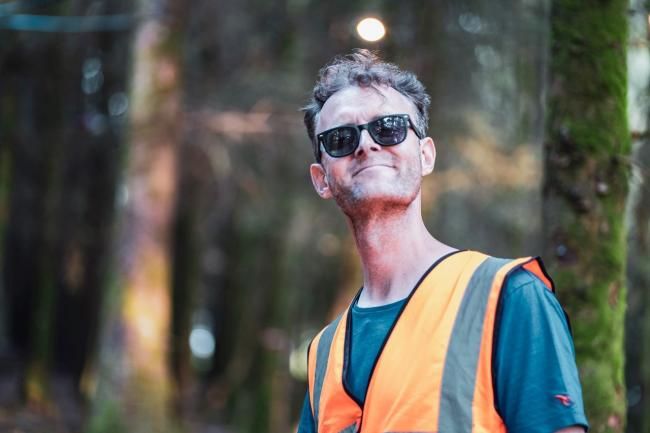 From a tribute written by Tony Dewhurst (7 September 2021)
Courtesy of Lancashire Telegraphh - read an extended version of this tribute to Matt Evans here.