Micro-commissions for 'We Are Open' Preston engagement project.
28 June 2021
Derelict: Art of the City are inviting contemporary artists practicing across all artistic mediums to contact them with micro-activity proposals for their forthcoming Preston City Centre, shop-based engagement project, 'We Are Open'.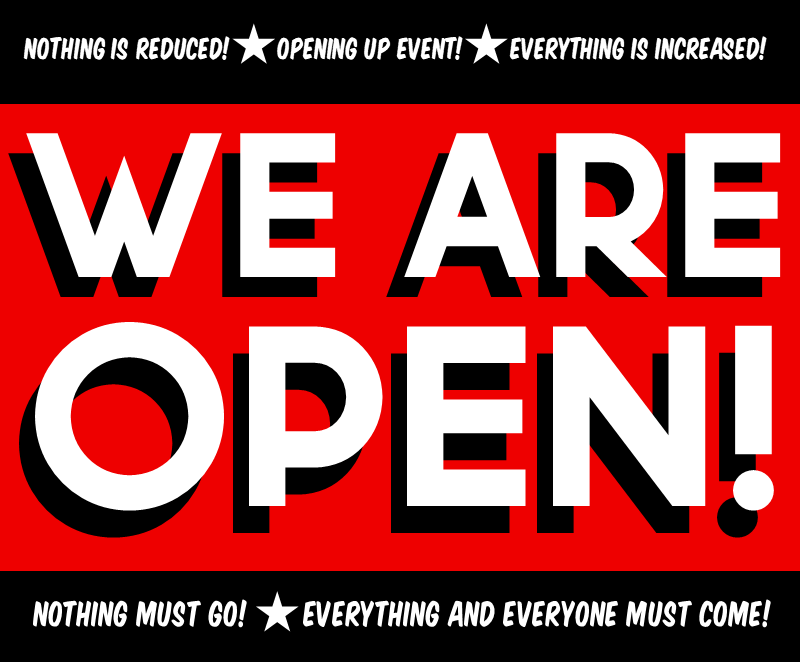 Derelict: Art of the City have a small number of £400 micro commissions for their new shop for Lancashire Encounter and are looking for 6 artists to do 4 days each in the shop.

The project emanates from the global community's eventual emergence from the pandemic and its themes take inspiration from the trailblazing social justice movements that have risen up during the crisis. Collaborating artists will employ their practice in a series of artistic encounters with the public, sharing their own personal agency within the wider context of the project's activity.
The collaboration is open to all Lancashire-based artists at all stages of their career or practice. Involvement in 'grass-roots' arts would be preferable. We especially welcome proposals from artists of Lancashire's diverse and underrepresented communities.
We are ultimately looking for six artists, each of which will occupy our Preston shop for four days over one given week between 11th August and 25th September 2021.
Derelict: Art of the City can award an honorarium of £400 to each collaborating artist.
Collaborating artists would be happy to assist in the evaluation of the shop's engagement at the end of the process. This will take place in the form of a public forum within the shop itself.
Artists can get involved by giving us a proposal of their micro-project by completing this Google Form .

Application Deadline: 9am on the 19th of July 2021.