Lancaster Arts present two outdoor experiences in their Summer Season programme
21 June 2021
Lancaster Arts' Summer Season on the theme of Water continues with two outdoor art experiences! There is a permanent sound walk around Lancaster focusing on the theme of grief, plus a poetic audio stream which is available to listen until 27th June.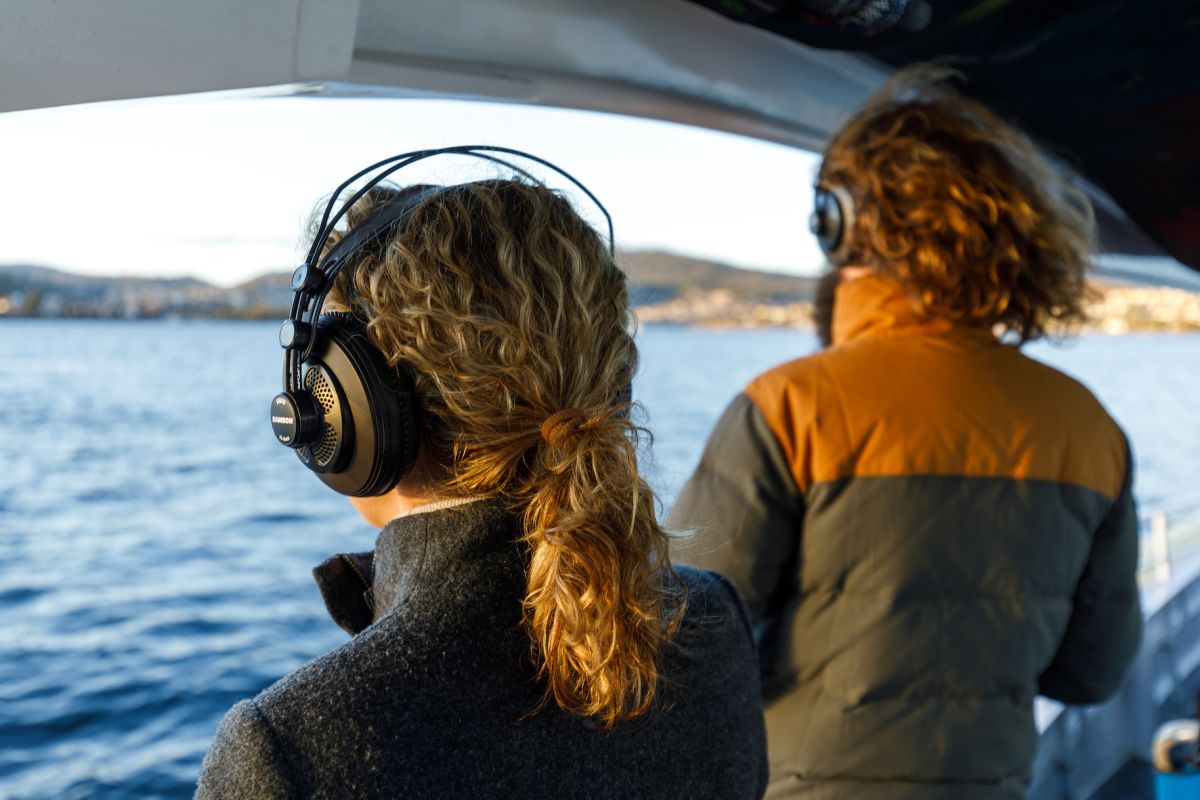 Lancaster Arts are delighted to welcome back French & Mottershead to present Waterborne from their internationally acclaimed 'Afterlife' series. They are also proud to present artist Fabiola Santana's sensitive and reflective soundwalk, A Walk for Grief from their 'A Home for Grief' project.
Waterborne
You can experience Waterborne any time and as often as you like between the 14th and the 27th of June 2021. Listen to an intimate and poetic story of afterlife as you look out over water. Waterborne follows a body's journey in water and is written from forensic case studies of human bodies transported by water and research on the ecosystems of rivers and tidal waters, the effect of the work has been described as, "an experience that mixes the putrid and the poetic, and manages, by bringing the participant face to face with death, to be wonderfully life-affirming". ABC (Australia).
French and Mottershead are the UK artist duo Rebecca French and Andrew Motterhead. They work with performance, video, photography, sound and digital installation, and their work has been commissioned by Tate Modern and The Photographers' Gallery, and they have had a solo show at Site Gallery (Sheffield).
Waterborne Audiostream
Anytime between Monday 14th to Sunday 27th June
Tickets: FREE
Info & booking: https://www.lancasterarts.org/whats-on/event/french-mottershead-waterborne/
Twitter: @FrenchMotters
Instagram: @frenchandmottershead
Facebook: @FrenchMotters
You can also email comments, observations, or questions to: waterborne@lancasterarts.org
Waterborne is supported by The Wellcome Trust and Arts Council England. Waterborne explores death and decomposition and is recommended for ages 11 and over. Image credit Jessie Hunniford
A Walk for Grief
A Walk for Grief will be available via the GoJauntly App from Saturday, the 26th June onwards. Using your own headphones and smart phone, the work will guide you through the streets of Lancaster. As you go you will experience a gentle conversation with local women, on loss, grief and tenderness.
After professional dance training, Fabiola forged an interdisciplinary practice across dance, theatre and live art, exploring performance as a way to connect and transform. Fabiola received a Lancaster Arts and Live ART UK Diverse Actions Commission in 2018.
A Walk for Grief: A Permanent Soundwalk
Anytime, from Saturday 26th June
Tickets: FREE
Info & booking: https://www.lancasterarts.org/whats-on/event/walk-for-grief/
Accessible through the GoJauntly app: https://www.gojauntly.com/
Instagram:@ahomeforgrief
Website: https://www.fabiolasantana.co.uk/a-home-for-grief
Supported by Arts Council England, Unity Theatre Liverpool, Contact Manchester, Lancaster Arts and The International Observatory of End Of Life Care University of Lancaster.
Image credit Darren Andrews