Lancaster & Morecambe's First International Theatre Festival
30 August 2019
The very first Lancaster and Morecambe International Theatre Festival runs from 5th-7th September, at the Storey in Lancaster.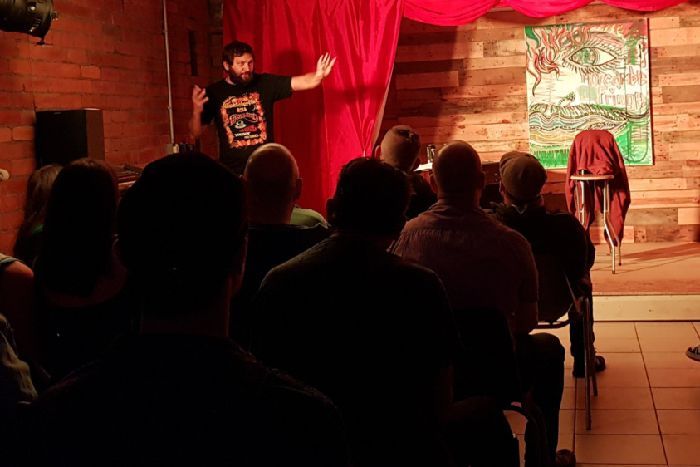 This new International Theatre Festival will support performing arts in an area with a history of arts deprivation.

This pilot international festival is sponsored by Creative Lancashire and the Institute for Creative Enterprise at Edge Hill University.
It will have performances from Mateus Novack supported by the Mayor of Lublin, Divadlo Kontra supported by Slovakian Arts Council, and Marcus Hercules supported by Arts Council England.
After next years Edinburgh Fringe, the International Festival will be there in Lancaster to act as a decompression festival, so international acts can relax, perform once for the public, talk shop with other artists and wind down. It will be an Artists festival, as much as Edinburgh is the Industry Festival. That ties in with the Morcambe Fringe offer of previewing Edinburgh shows.
The festival is an addition to the ongoing programme to embed the performing arts in an area where there was none, in one of the top 150 deprived wards in the country, namely the West End of Morecambe.
Ticket Info for Shows and Symposium:

Apart from the various shows, there will also be a Symposium on Saturday, September 7 at 1pm discussing how to make theatre ready for international touring.
There are 20 free tickets for members of the Polish or Slovakian communities. Tickets are £10 per show,
£15/13 per evening,£40 golden ticket for all shows.
Tickets from Morecambe and Lancaster Visitor information centres.
Email morecambefringe@gmail.com or call 07858031303 for tickets.

Information provided by Matt Pranesh and The Visitor