Lancashire to bid for UK City of Culture 2025
27 November 2019 by Ed
Speaking at the first leg of the launch, held at Holmes Mill in Clitheroe on Lancashire Day 27 November, Debbi Lander invited the audience to "Imagine a county positioning itself as a virtual city, with a bold new vision for culture, commerce and creative communities.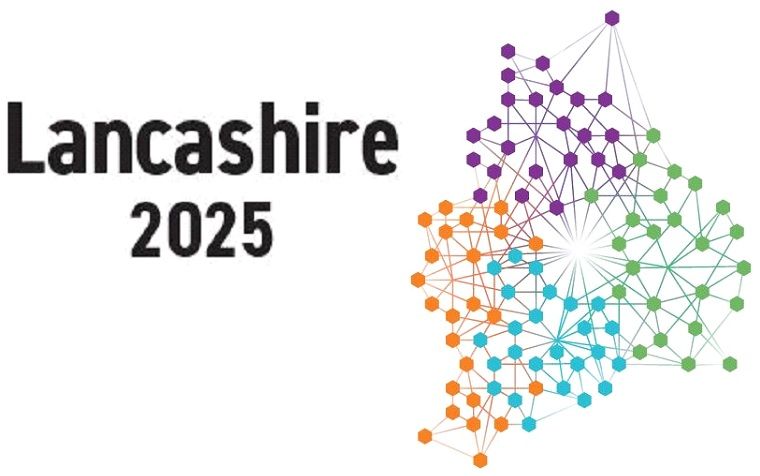 Debbi Lander, Bid Director of Lancashire 2025, and Tony Attard OBE, Chair of Marketing Lancashire and of the Lancashire 2025 bid, have today announced the county-wide vision for UK City of Culture 2025. A bold new vision that will engage all the people of Lancashire and deliver the most ambitious and inclusive cultural plans ever proposed in response to the UK City of Culture competition.
Speaking at the first leg of the launch, held at Holmes Mill in Clitheroe on Lancashire Day 27 November, Debbi Lander invited the audience to "Imagine a county positioning itself as a virtual city, with a bold new vision for culture, commerce and creative communities. Influenced by the defiant cultures that shaped Lancashire's past, but embracing the optimism of our collective future.
"The bid will embrace different cultural personalities; the urban, coastal, countryside, industrial, historical and technological, all constellations of the shifting epicentre of our imagined, virtual city. Future cities should not be constrained by historic or geographic boundaries. Digital technology and connectivity has enabled the creation of new places or spaces more so than urban centres."
Lancashire's county-wide bid for UK City of Culture is the first of its kind; a response to criteria that requires bids to have a clear urban focus and addressing widely voiced criticism that this focus has often alienated rural communities.
Tony Attard, Chair of Lancashire 2025, commented: "From the very beginning we were focused on constructing a bid that would include the whole of Lancashire, not focus in on just one urban centre and then try to spread the impact out into the rest of the county.
"Lancashire is 80% rural, with 137 miles of coastline, assets that add immense value to our cultural landscape and that we want to emphasise, not underplay.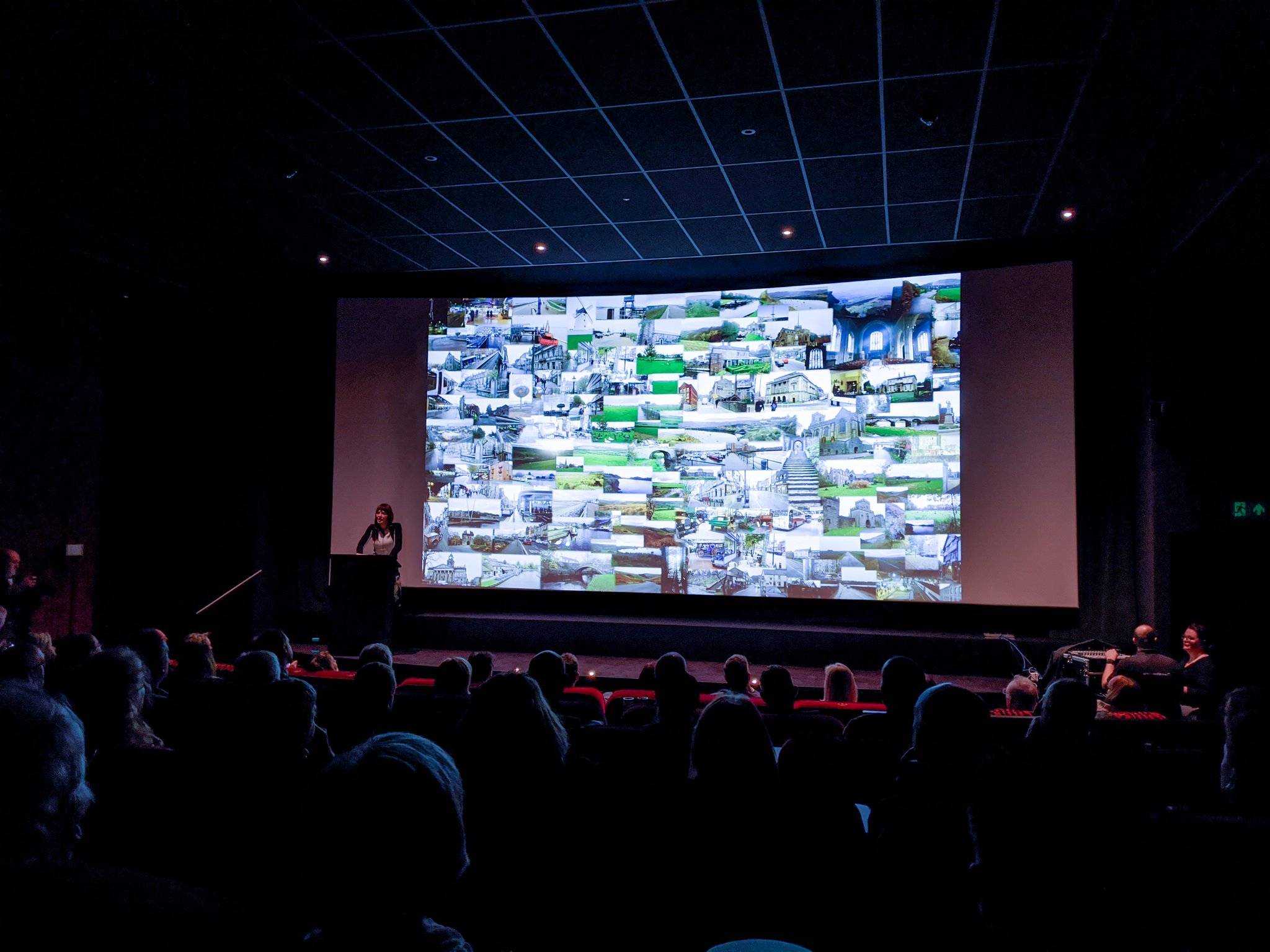 "We also have significant urban centres, all of which have their own distinct identities, none of which dominate in scale and again, each one with assets that will add weight to our bid. We knew it was going to be a challenge to set out a vision that was truly inclusive, but that also met the DCMS criteria for an urban focus. We believe that we have done just that, and I am incredibly proud to be launching that vision on Lancashire Day."
Lancashire's journey to this point began with the Lancashire Enterprise Partnership (LEP) commissioning the development of a Cultural Strategy for the county, one which quickly identified the potential for economic growth and regeneration that initiatives such as UK City of Culture can bring.
Steve Fogg, Chair of the LEP, said: "Last autumn we commissioned a cultural strategy for Lancashire which focused on how we can increase the readiness of Lancashire to respond to opportunities and leverage investment for cultural and creative initiatives.
"The direct and indirect benefits of culture to inclusive, sustainable growth are becoming ever-more understood. It can increase the 'stickiness' of places, attracting and retaining talent across all industries. Large scale events such as UK City of Culture will heighten the profile of the county, bring investment, encourage partnership working and reach new audiences."
Scoping work was undertaken to assess the potential for Lancashire to bid, including extensive consultation with the cultural sector, which led to the decision being taken in early 2019 that Lancashire should bid, but should do so at full county-scale. Angie Ridgwell, Chief Executive and Director of Resources for Lancashire County Council said: "This is an exciting and unique opportunity for Lancashire. The findings of the scoping study, and the recommendation to bid at county scale may appear counter intuitive, but Lancashire has the chance to do something completely different and at an unprecedented scale. Once again Lancashire is leading the way."
Once the decision to bid was made, the search for a Bid Director began and Debbi Lander was appointed in July 2019. Amongst her raft of creative programming experience Debbi created the UK's largest programme of regional events for the London 2012 Olympic and Paralympic Games in Northwest England. Her first task for Lancashire 2025 was to shape the vision for the bid, which is being launched in both Lancashire and London on the same day.
Speaking about Lancashire's potential for success, Lubaina Himid, 2017 Turner Prize winner and Professor of Contemporary Art at the University of Central Lancashire, said: "This county has the potential to be a vibrant hub for contemporary culture - the artists working here are up for it, the audiences participating here are keen for it, the transport links to the region are good. Lancashire is a hidden gem we simply need to get it out of the jewellery box and wear it."

The bid for Lancashire is supported by a strategic partnership between influential organisations whose resources and infrastructure will enable and inspire Lancashire to bring a creative vision to life. They recognise the potential for a county-wide cultural programme that will help establish and grow the public profile and enjoyment of our county as an arts and cultural destination. Creative Lancashire, Lancashire County Council, Lancashire Enterprise Partnership, Marketing Lancashire, University of Central Lancashire (UCLan).

Marketing Lancashire is the agency charged with promoting the county on a national and international stage and is the official Destination Management Organisation (DMO) for Lancashire.
Lancashire attracts over 68.74 million visitors annually, who contribute £4.41 billion to the local economy and help support almost 61 thousand jobs. Visit Lancashire is the tourist board for the county and a division of Marketing Lancashire.
For more information contact: Anna Izza (anna@marketinglancashire.com / 01772 426450)

Sign up to to receive updates on Lancashire 2025 here
lancashire2025.com