Lancashire PR Firm Scoops Three Awards
26 August 2020 by Ed
NW Lancs-based PR firm, Catapult PR, has won three awards in the course of a week, becoming a double winner at the prestigious PRCA DARE Awards North and also being named the North England Prestige Awards' 'Public Relations Firm of the Year' for Lancashire and Northern England.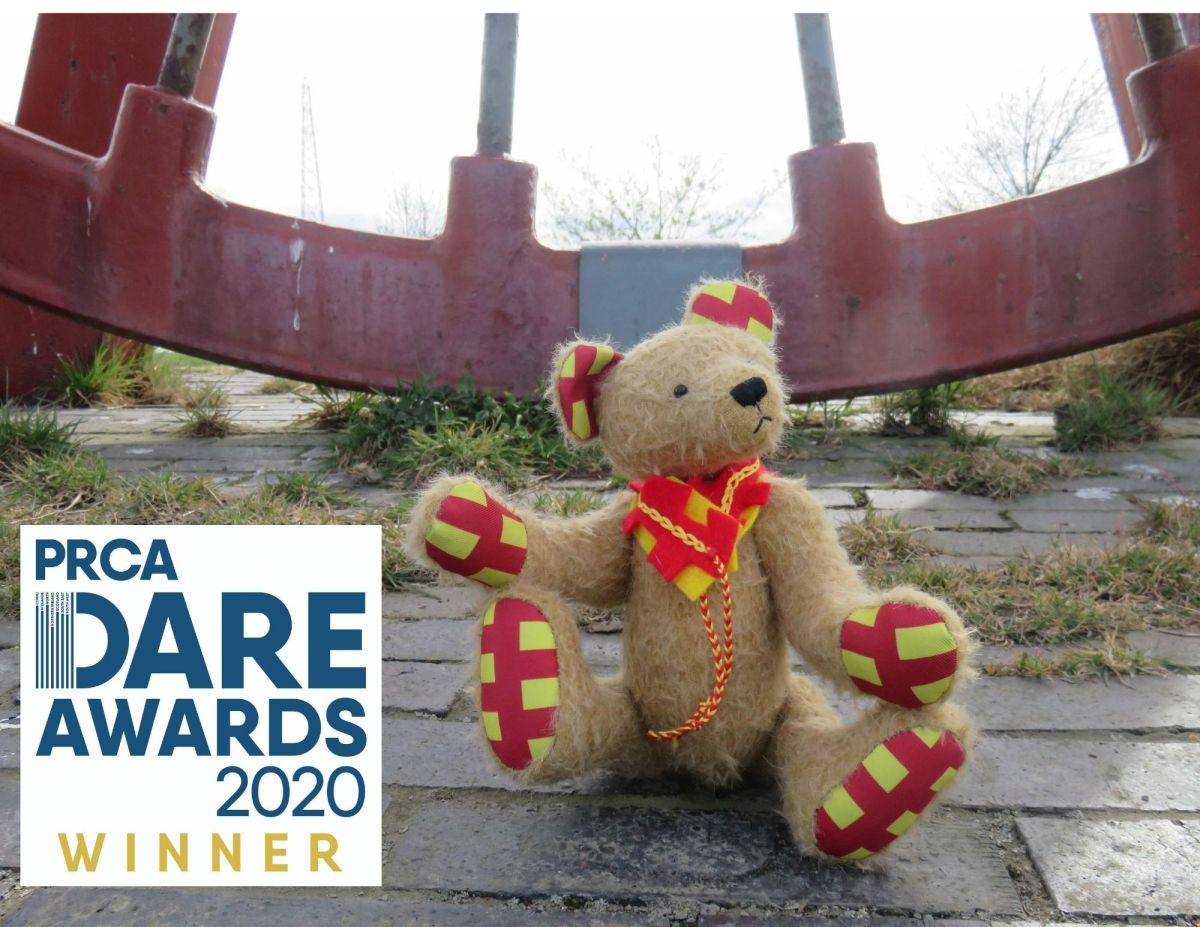 Already Lancashire's most accredited PR agency, Catapult PR, with offices in Blackpool, was the outright winner of two categories at the Public Relations and Communications Association Awards. It scooped both the Campaign Challenges Award and the Best Media Relations Campaign Award, seeing off competition from agencies and in-house PR and marketing departments from across the whole of the north.
The challenge overcome by Catapult PR for the first of its awards was that of rapidly turning an outdoor county day celebration into the UK's first virtual county day, taking all activity online. Catapult PR achieved this for Northumberland Day, in May 2020, just a few weeks after coronavirus lockdown made the planned al fresco celebrations impossible.
The Media Relations award was won for Catapult PR's work for London-based kitchen recycling pioneer, The Used Kitchen Company, and was won thanks to an outstanding level of national coverage and the devising of the groundbreaking eco-initiative, Kitchen Passport. This is thought to be the first response to the UK Government's 'Resources & Waste Strategy' and possibly the country's first product passport, extending the cradle-to-grave life of kitchens and making better use of the planet's resources that go into them.
The North England Prestige Award was scooped on the basis of Catapult PR wowing judges who carried out a mystery shopping style exercise, to determine performance against key criteria. Catapult PR stood out for its results, creativity, innovative approach to PR and digital marketing, its website and the collateral available there, and its passion for its clients and their campaigns. The judges also commented on its clear community focus.
Due to lockdown, no awards ceremonies have yet been held and no trophies are currently in the office to join the existing 35, but that has not stopped Catapult PR from celebrating. Managing director, Jane Hunt, says: "I am delighted to scoop these three accolades, as this constitutes an incredible achievement for us and keeps us amongst the very top in our profession, in just the same way that we have been for the past 22 years.
"Lockdown saw us working harder than ever, with 11-hour days being the norm, just to make sure our clients emerged fighting fit and ready to achieve their goals as soon as restrictions lifted. Across the board, that's what Catapult PR's clients have done and, whilst the accolades we are now winning are, as always, a testimony to our creativity and results, this year they are also down to judges recognising just how much we threw in to keeping our clients at the forefront of their sectors. That is truly rewarding, as we care deeply about all of our clients' businesses and livelihoods."
The three new awards will take the tally in the trophy cabinet to 38 national and regional awards. Earlier this year, Catapult PR was a finalist for two prestigious national CIPR Excellence Awards and is currently also shortlisted for three PRMoment.com Awards.
(Image: Northumbear - the Northumberland Day mascot created by Catapult PR and a major contributor to virtual county day activity this year).