Lancashire Filmmaker Wins Award for Best Documentary
12 October 2021
Natasha Hawthornthwaite - Northern Heart Films' Creative Director - has won Best Documentary at the Women Over 50 Film Festival (WOFFF) for her short documentary 'Joy Uncensored', about an multi-award winning slam poet and writer, 64 year old Joy France.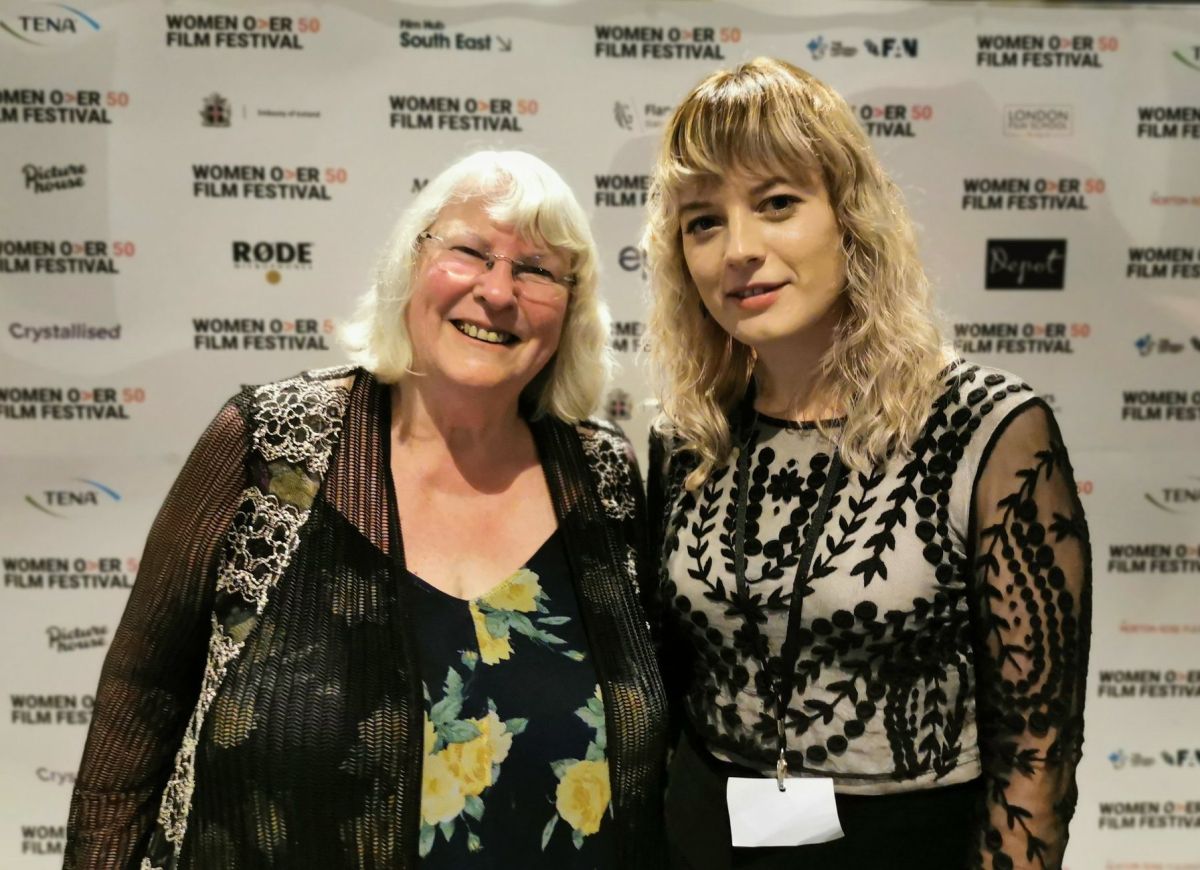 This Northern Heart Film 'Joy Uncensored' follows multi-award winning slam poet and writer, 64 year old Joy France, as she enters the ruthless, male dominated world of battle rap in an exploration of creativity that breaks age and gender stereotypes.
The Women Over 50 Film Festival is unique, as it's the only International Film Festival from the UK that is devoted to showcasing women over 50 in film, in front of or behind the camera. The themes of this festival honour representation by encouraging older women to use their voice to tell their stories and to strengthen the visibility of older women in film. This year's Film Festival was hosted at Depot, Lewes Independent Cinema in Sussex from the 25th September to 2nd October.

This award celebrates its winners with some great gifts from prize sponsors including, Crystallised, London Film School, Mother's Ruin Gin, Picturehouse Cinemas, RØDE Microphones, Shedunnit Productions, and TENA. At the awards ceremony, the judges of the festival commended 'Joy Uncensored' as a "gem of a documentary" in the nature of its story-telling and one woman's exceptionally brave creative odyssey in later life.
For Natasha, it wasn't just the awe-inspiring win of this fantastic award that made the evening special, rather to share the experience with Joy herself was a magical and emotional moment for the pair.

The making of this film has been an incredible four year journey and it's safe to say that Natasha and Joy are no longer just 'Director' and 'Contributor' but they have both found a friendship in one another and will always be big supporters of each other's creative work. This is a huge achievement for Natasha as a Director and a colossal breakthrough for Northern Heart Films to be recognised and ultimately win an award at a Film Festival that operates on an International level, showcasing the best films from various countries.
We started this journey four years ago and It's great that Joy's story is being recognised at an International Festival, the reception towards Joy and her story was incredible, people were even thanking her for being so brave." - Natasha Hawthornthwaite
Find out more about Northern Heart Films here: