John Bridge Studio And Etc Urban Collaborate On Furniture Design Showcase
15 June 2020 by Michelle
A Preston-based architects firm has launched a range of innovative, bespoke furniture, which has led to a creative collaboration with Etc Urban to showcase these new designs at the Union Lofts in Guildhall Street, Preston.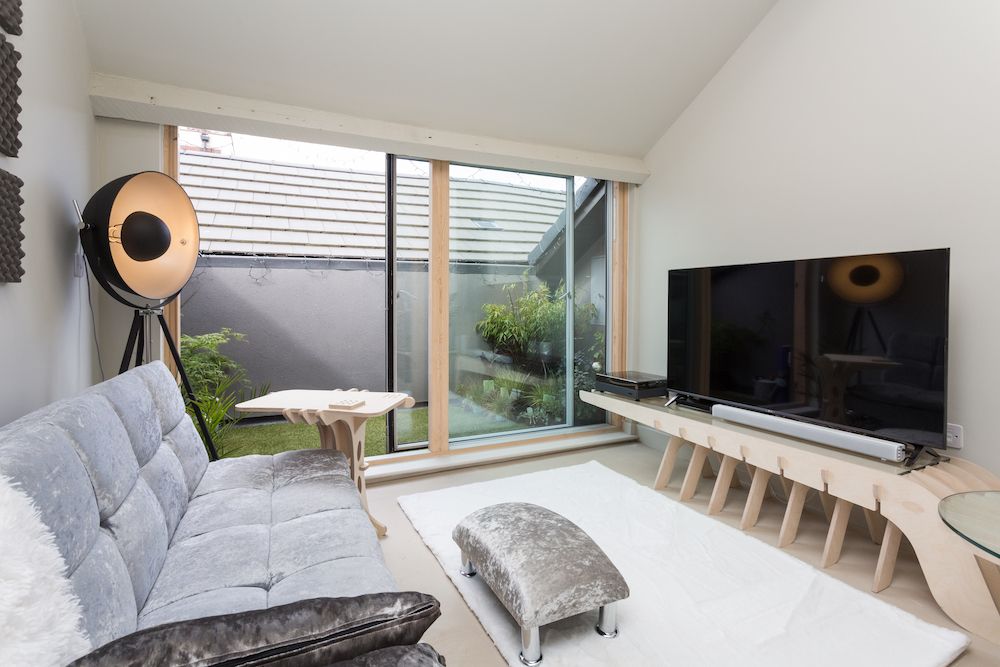 Studio John Bridge has designed and made its own architectural furniture range after failing to find an ecological and affordable contemporary desk for the firm's offices in Winckley Square.

Meanwhile, around the corner in Guildhall Street, developer Etc Urban has completed The Union Lofts, a collection of 18 stunning and spacious loft apartments.
To showcase his designs, John has furnished a one bedroom apartment at The Union Lofts with bespoke pieces from his 'Machined' range.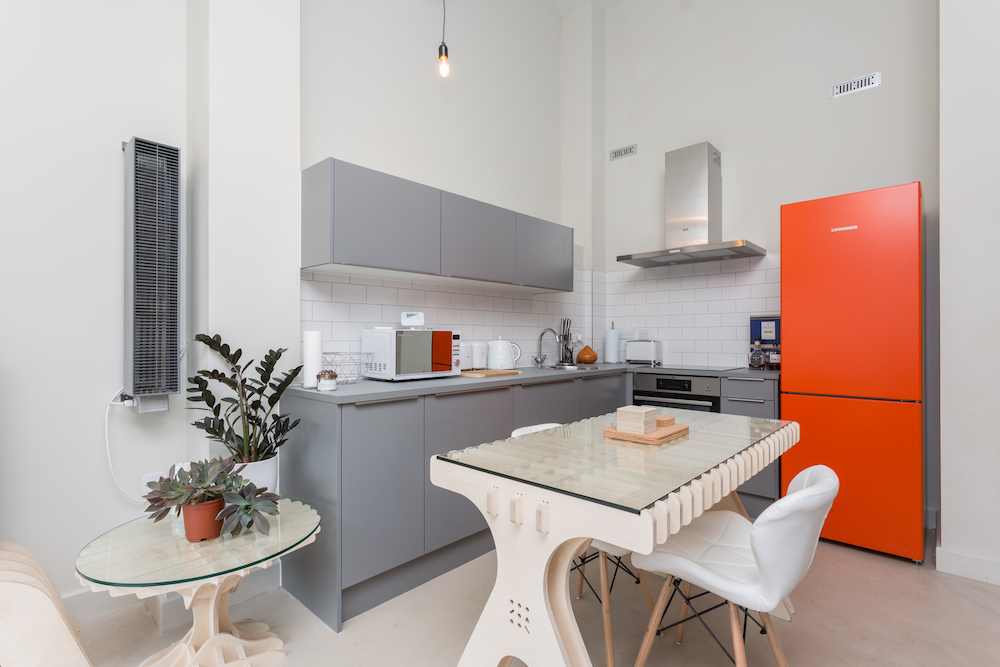 John has developed a way of interlocking plywood ribs, without the use of glues or screws to create beautiful, architecturally designed furniture that is both ergonomic and affordable.

He says: "I was looking at costly office desks, which were not 'green' and appeared to be over-complicated and bulky.

"It inspired me to create furniture for the home or office that doesn't need glue or screws and is visually artistic yet complex, but delivers simplicity of construction.

"All our pieces are available to order through our website and social media pages."

Etc Urban has given John free range to furnish and decorate a 475 sq ft one bedroom apartment with a west-facing outdoor terrace.

Inside, John's talented team is displaying a home desk called 'WorkForm', which is a new piece designed in response to the current 'Working From Home' situation many workers are experiencing.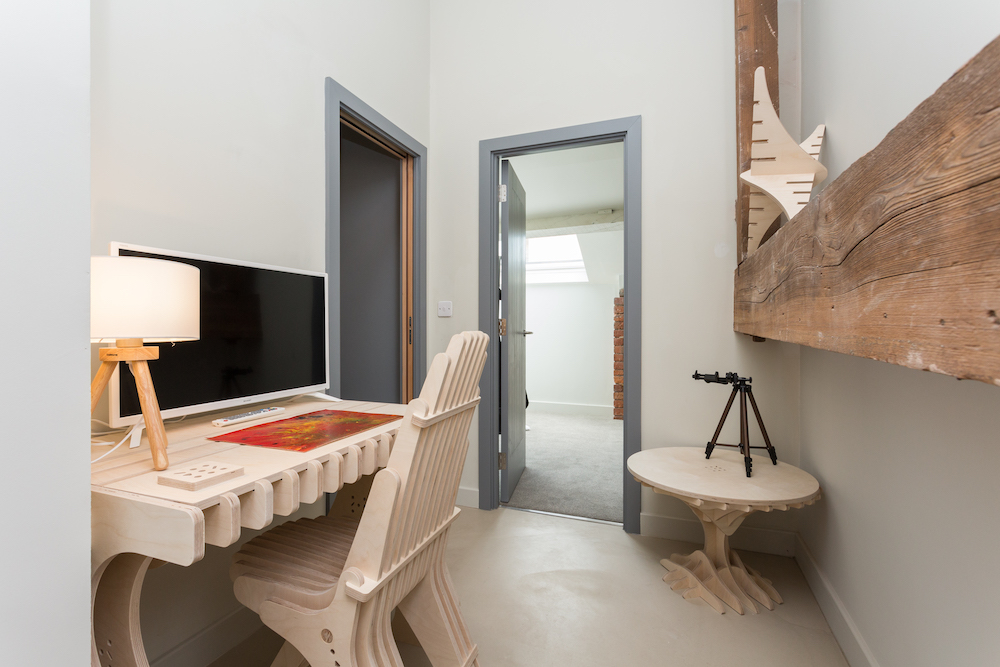 A perfectly-formed laptop table, 'LAPA', is a sturdy birch plywood plinth; there are several bespoke coffee tables, a dining table, a plywood ribbed chair, a luminaire and a bed with bedside tables.

The show apartment, which can be viewed by appointment through Michael Bailey, even features a pet pod named 'Nido' - a cosy den for pets to sit in and sleep as an attractive alternative to cages.
Etc Urban's Neil Thornton says: "Collaborating with John on a new show apartment at The Union Lofts has been a terrific creative process and has resulted in a unique style and look.

"One of the stand-out design features in our lofts is the bespoke plywood staircases – John's furniture range matches these perfectly."

For the loft's good-sized terrace, John sought help from another collaborative partner in Preston, Belinda Belt of Greenbelt Landscapes.

John says: "Belinda is a show garden champion who regularly competes at Tatton RHS Flower Show and she's curated a masculine-themed planting scheme on the terrace, incorporating scents and some vegetables.

"She has suggested some fantastic species to suit my brief and they work beautifully on the sunlit terrace of The Union Lofts."


To find out more about Studio John Bridge and Machined, visit their website: http://studiojohnbridge.co.uk/

The Union Lofts is a collection of 18 loft apartments ranging from a 355 sq ft studio through to mezzanine duplex apartments, 1, 2 and 3 bedroom homes over two floors up to 1,200 sq ft. Also available to view is an 865 sq ft two bedroom show apartment created by Preston
designer Ben Casey, one of Etc Urban's creative team. For more information, see the Etc Urban Website - https://etcurban.co.uk/
Images courtesy Etc Urban