#IWD2023: Creative Women - Rebecca Johnson
28 February 2023 by Michelle
​To celebrate International Women's Day on Wednesday 8th March 2023, we're hosting a series of feature interviews with dynamic, trailblazing and courageous women working in creative fields, who have a connection to Lancashire. Rebecca Johnson is the Arts and Heritage Manager for Blackburn with Darwen Borough Council.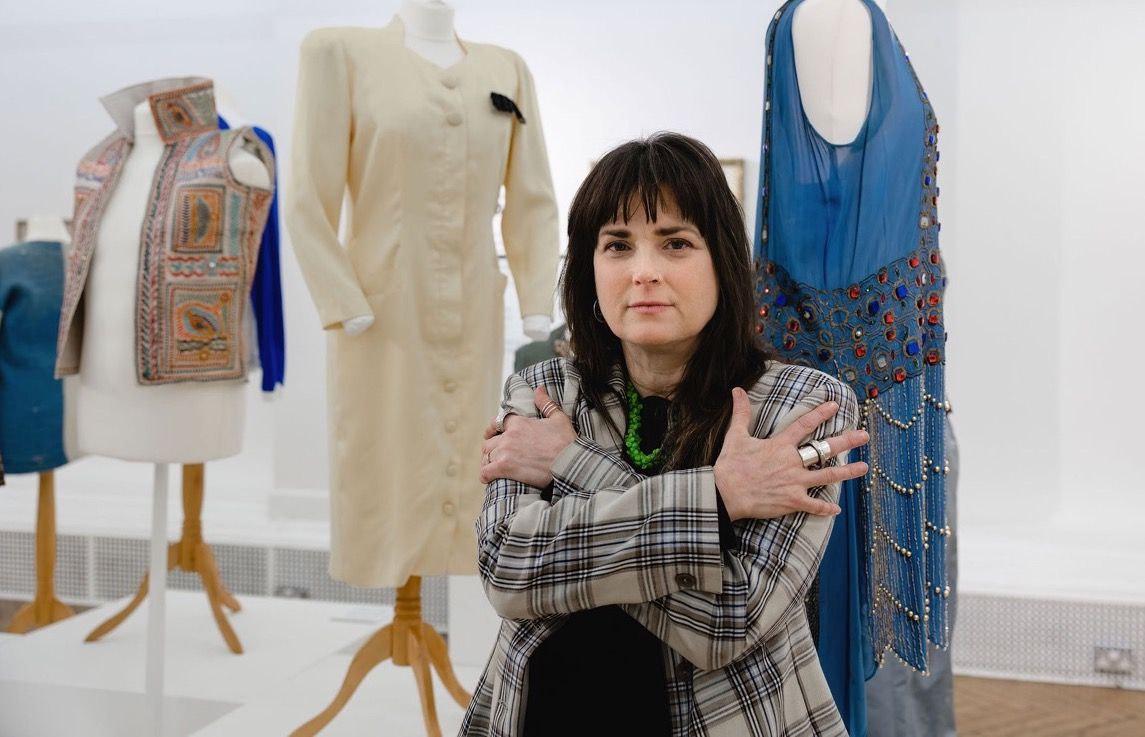 International Women's Day is an annual global event celebrating women and their achievements.
First initiated in 1911, IWD is also a movement encouraging us to stand up for a more diverse, equitable and inclusive world, free of discrimination and stereotypes.
This year's campaign theme is #EmbraceEquity to drive worldwide understanding of why equal opportunities aren't enough!
By embracing equity, we recognise that each person has different circumstances, and may need specific (not necessarily equal) resources and opportunities to help them attain an equal outcome in relation to others.
In the second interview of our series for this year's International Women's Day campaign, meet Rebecca Johnson, the Arts and Heritage Manager for Blackburn with Darwen Borough Council.
Based at Blackburn Museum & Art Gallery, and often working behind the scenes, Rebecca has been a long-time campaigner for arts development, both in the local borough and in the region.
Let's find out more about Rebecca, the important work she's involved in, and her thoughts on creativity and equity.

Rebecca, what is your connection to Lancashire and how long have you been doing this work?
My early life was quite nomadic so I have no one place I can call home and return to, that was just wherever my family were.

However, I feel connected to Lancashire, it's the place I have worked for over 20 years, the place I brought up my family, the first place I see when I open my curtains in the morning.
I fell into arts development by accident over 20 years ago, not even realizing that it was a career option. I did that across the North West for several years in different roles and then began working for Blackburn with Darwen BC in mid 2000s.

Since then, I have also taken on the Museum service, which includes Blackburn Museum and Turton Tower, as well as the arts and cultural development for the borough.
I have been in Lancashire for the main part of my career and I see it as very evolutionary. Each period and phase has been very different and led onto another challenge and opportunity.

There is certainly nothing static about working in the creative field, although often funding and ways of working are short term. So it's a great position to be in to have been able to develop a vision over a longer period of time.
[Click the right arrow to scroll through the gallery images.]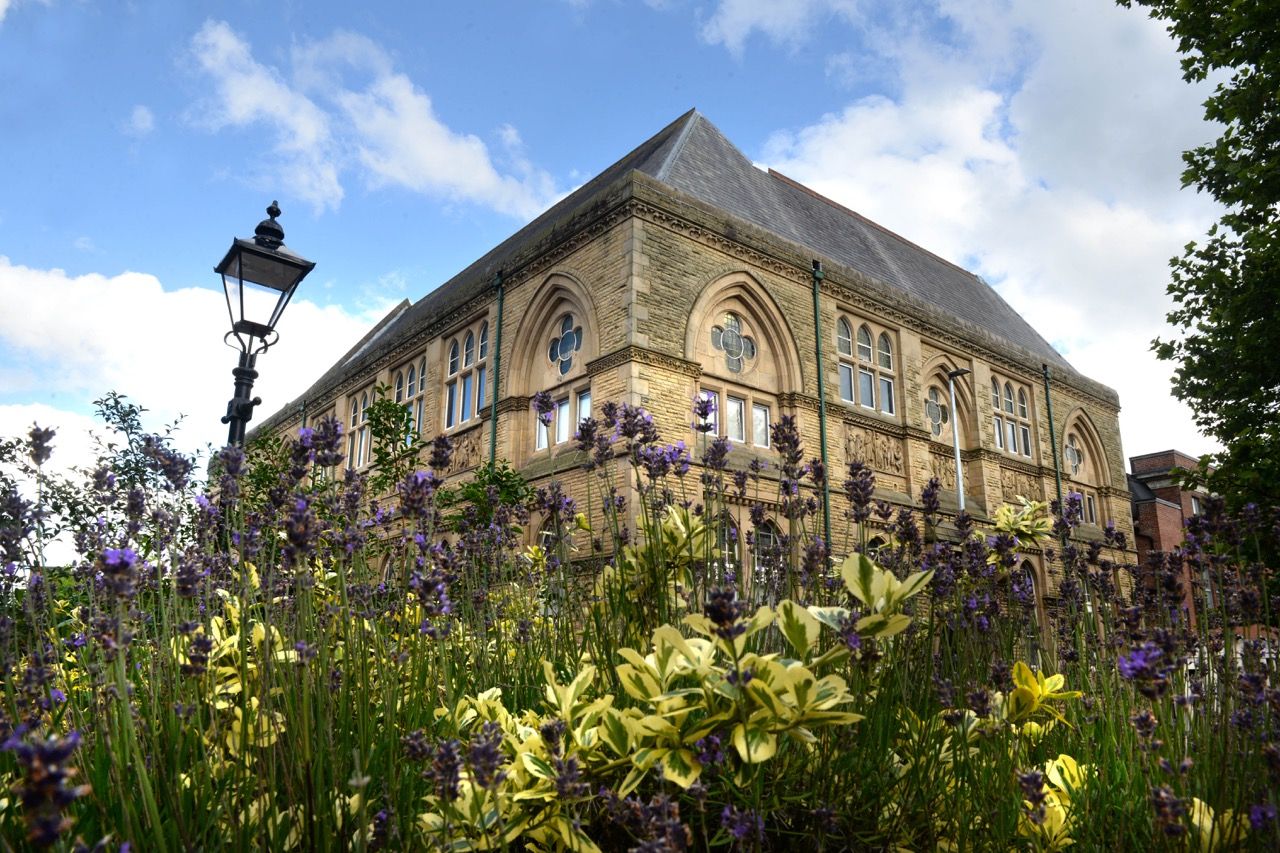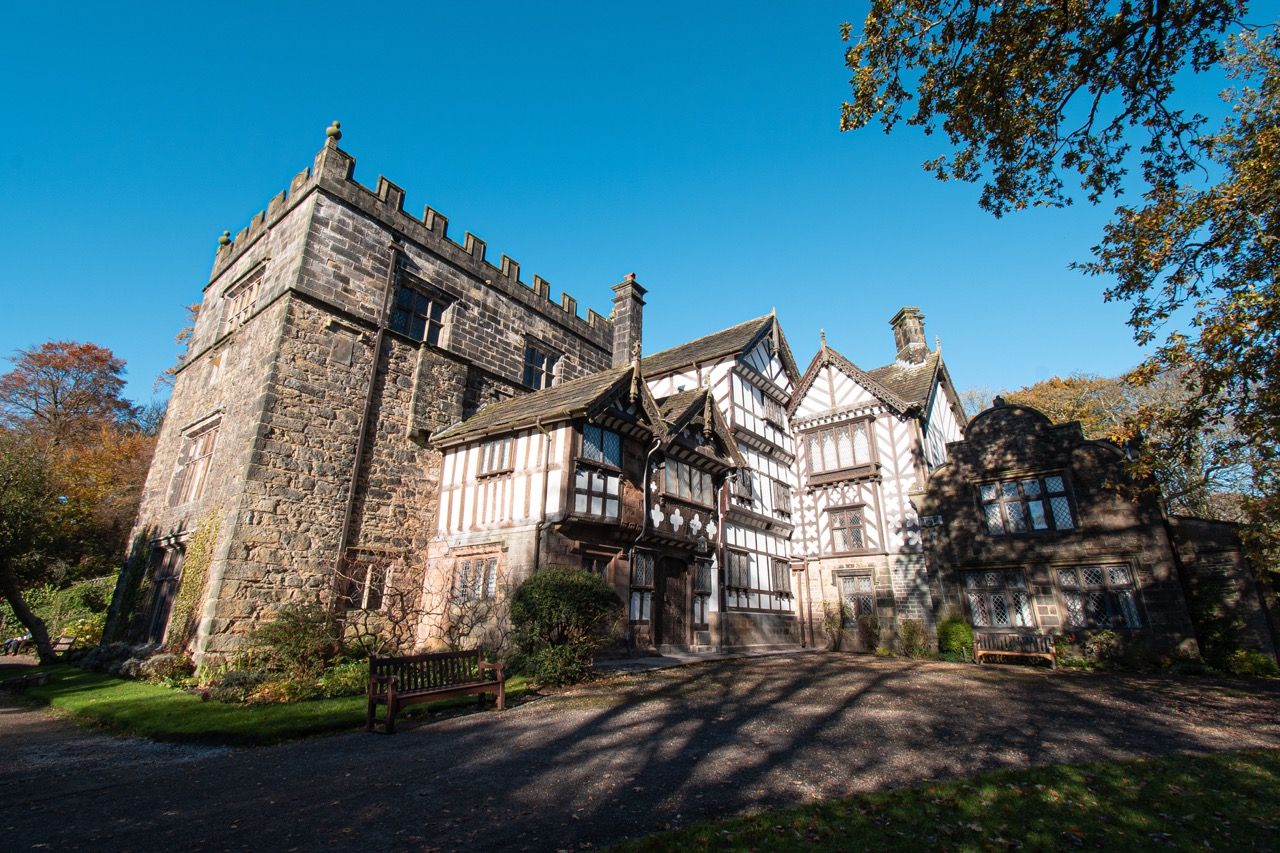 What inspires or motivates your creative work practices?
I am inspired by people and places around me. I enjoy working as part of a team and with other people, learning from them and seeing what happens when you bring different skills and knowledge together.

When I first took on the Museum service it was not something I had any background in, but in both Blackburn Museum & Art Gallery and Turton Tower, there are great teams of staff and volunteers who it has been exciting to work with, to see where we can take these services together.

It's been interesting to work with heritage and collections, and learn new disciplines, whilst being able to create models of working with contemporary communties that utilises the rich heritage of the area to build the spirit of the place.
I do my best work in collaboration and often the things that I am most proud of aren't the things that I have developed.
Working in a Local Authority is often about seeing the gaps and filling them until something is established enough to take its own path.

You facilitate and support others because by doing that you provide the space for great things to happen.

It's like having children and having to let go and let them make their own choices and decisions whilst standing back proudly and cheerleading and supporting from the side.

Who would have thought that 15/20 years ago when we used to do cross district cultural working by stealth through Creativity Works that we would now have organisations such as Super Slow Way and British Textile Bienial whose whole remit is to work that way.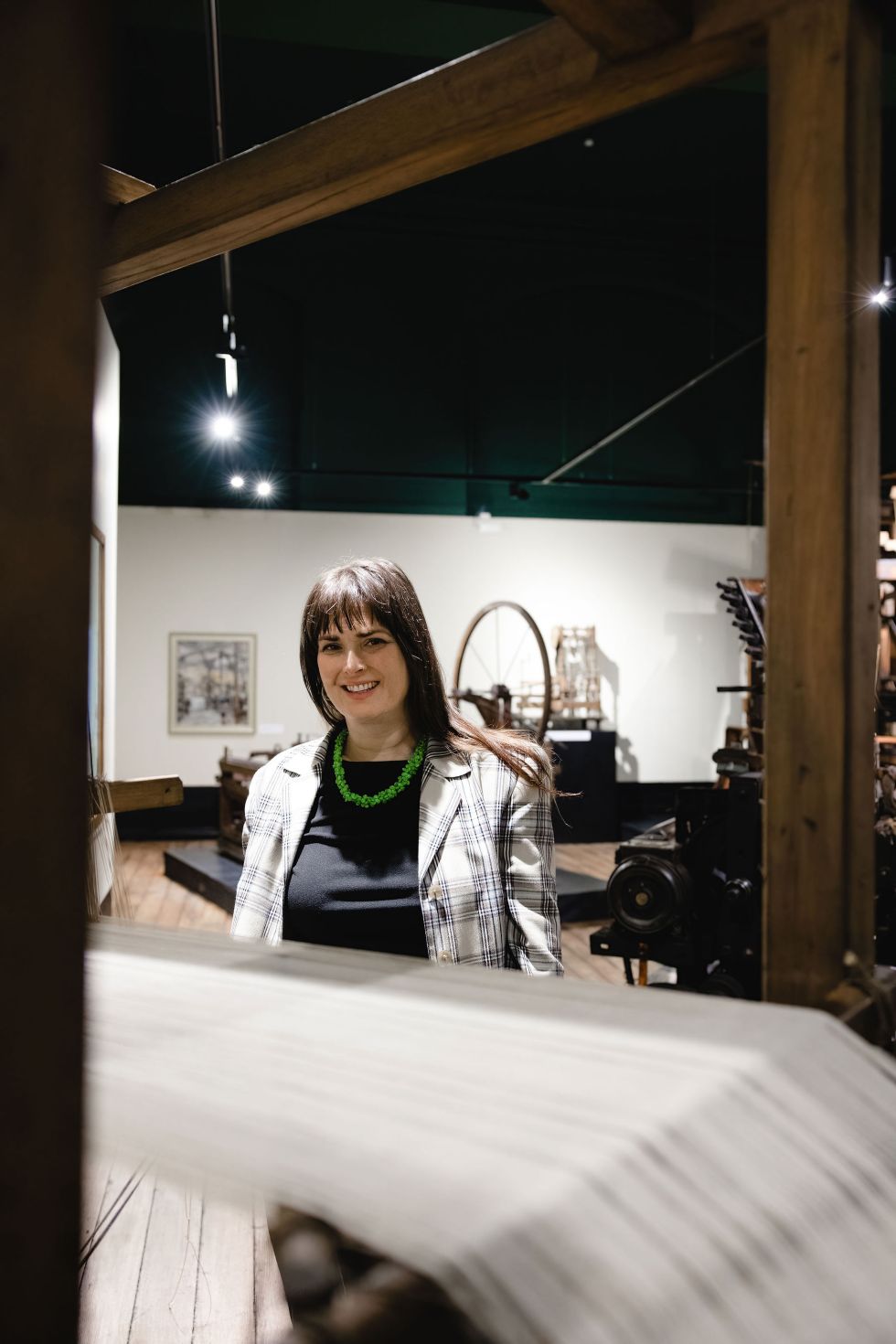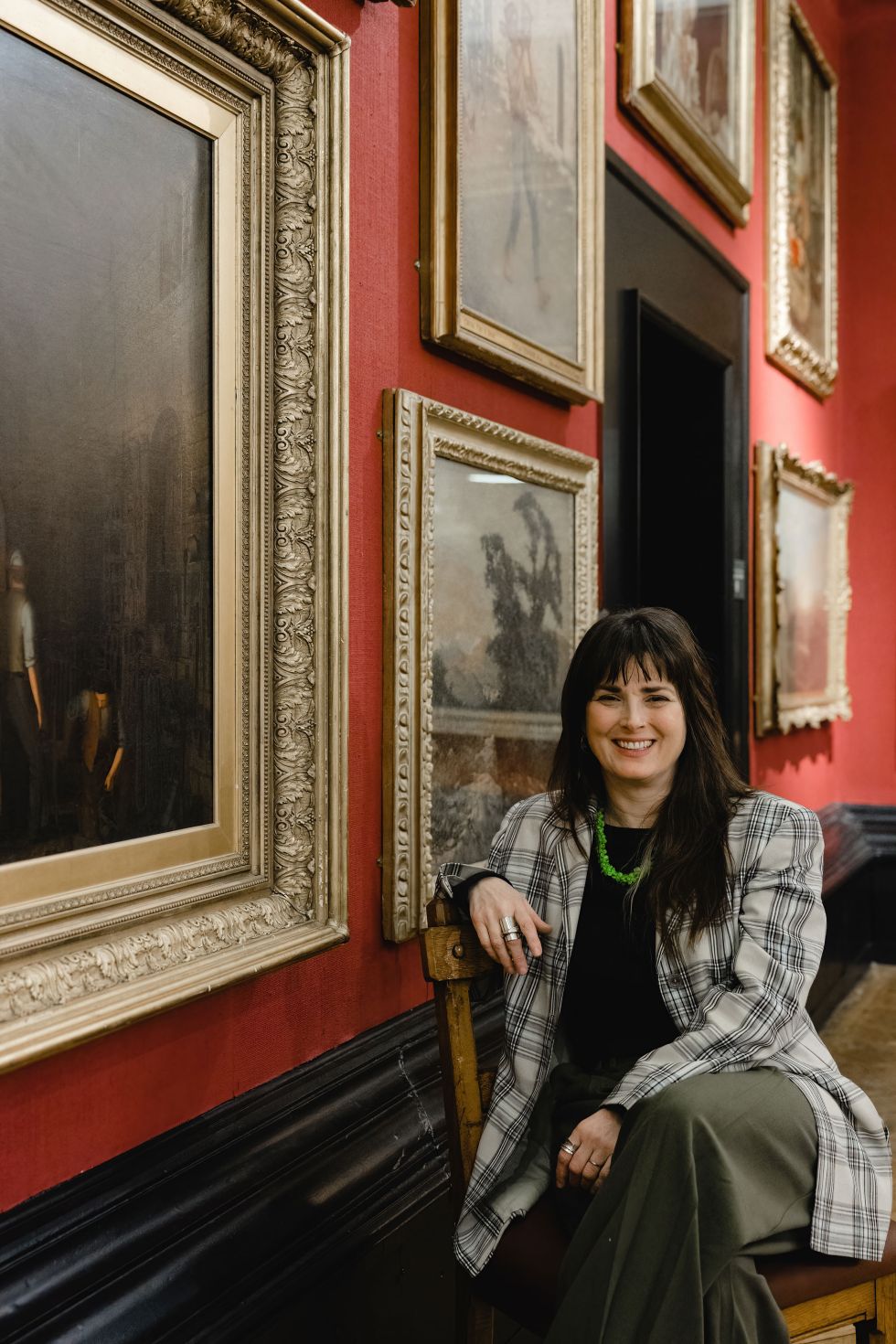 What do you love about working in the creative and cultural industries in general, and in the North West in particular?
Lancashire is a funny old place, but it is full of fabulous, passionate and committed people.
I am lucky to be surrounded by extraordinary women (and men) who are working together, locally, nationally and internationally, to challenge the norms, create amazing things, change narratives and redefine the cultural landscape.
Those people and relationships are what keep things fresh, that common cause is there, and from that sparks creativity and joy.

It is great to be able develop slow work which responds to the place with organisations and people who are equally embedded in the area.

Through Blackburn Museum and Art Gallery, we have been developing new ways of working with communities to retell the narratives of the borough and explore the ways in which a museum can co-design its future with communities.

Through the Kick Down the Barriers project we were able to collaborate with artists, writers and communities to challenge the negative media coverage of the area as deeply divided and segregated.

As a community we need to pull together to meet these challenges and stand up, say it as it really is and ensure we are represented in the way we want to be.
[Click the right arrow to scroll through the gallery images.]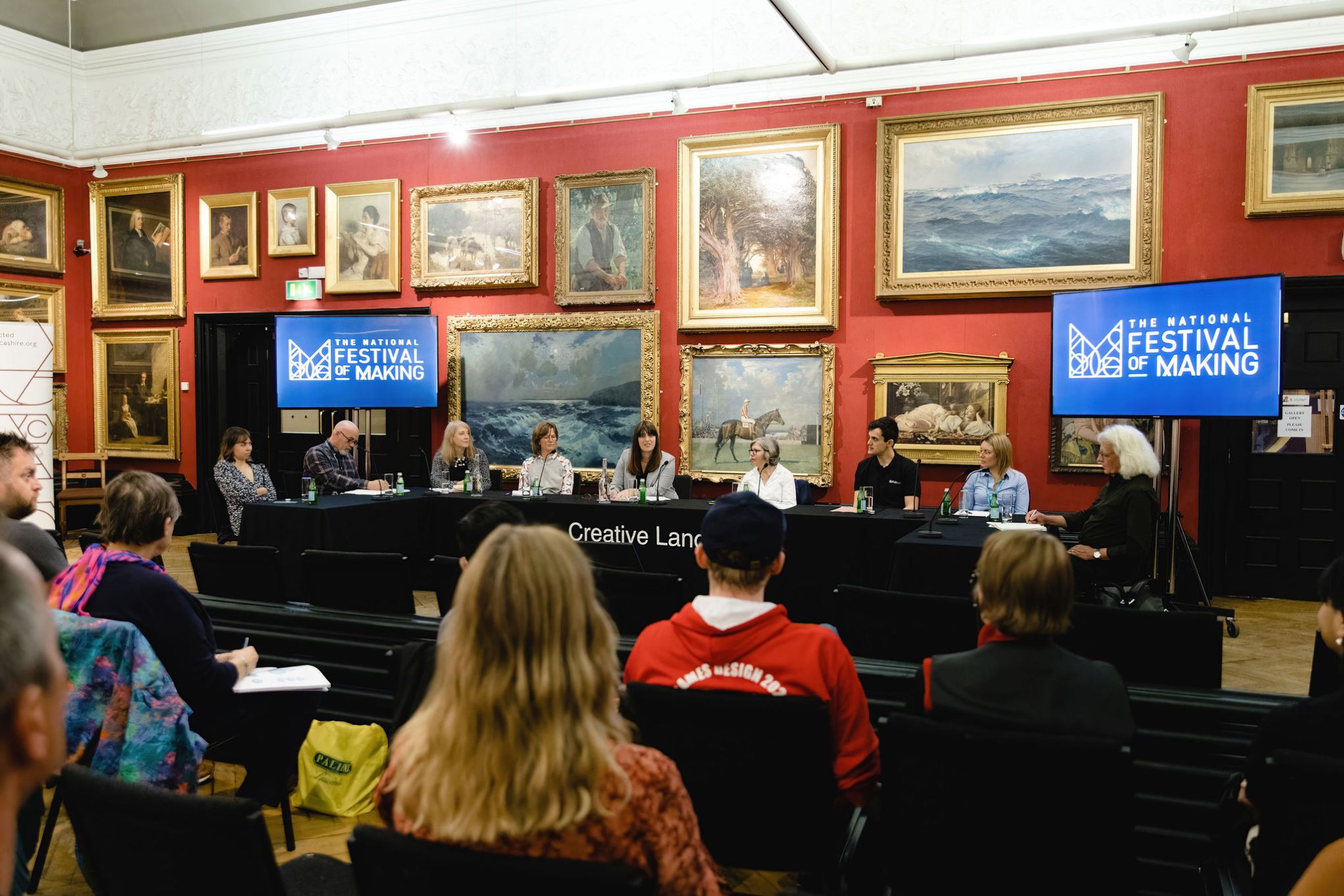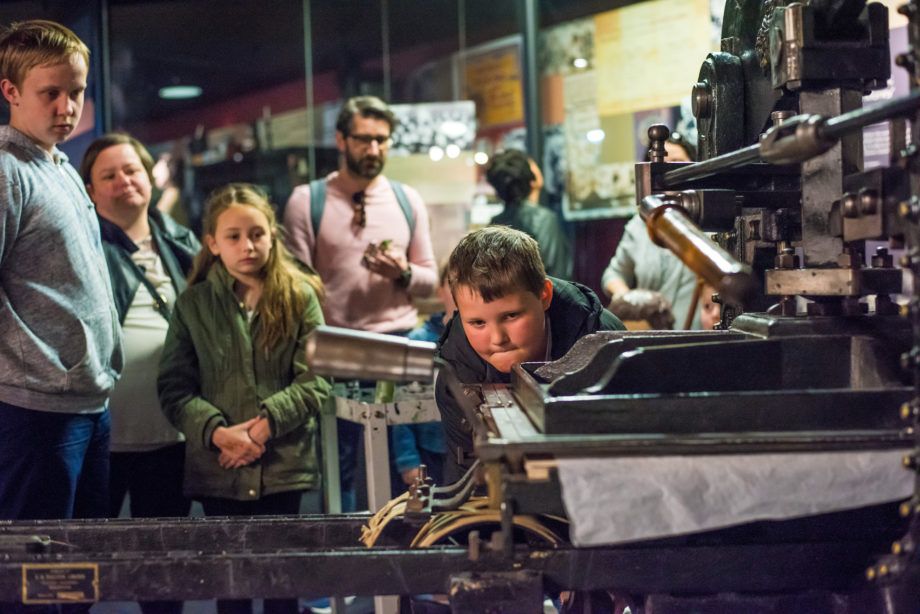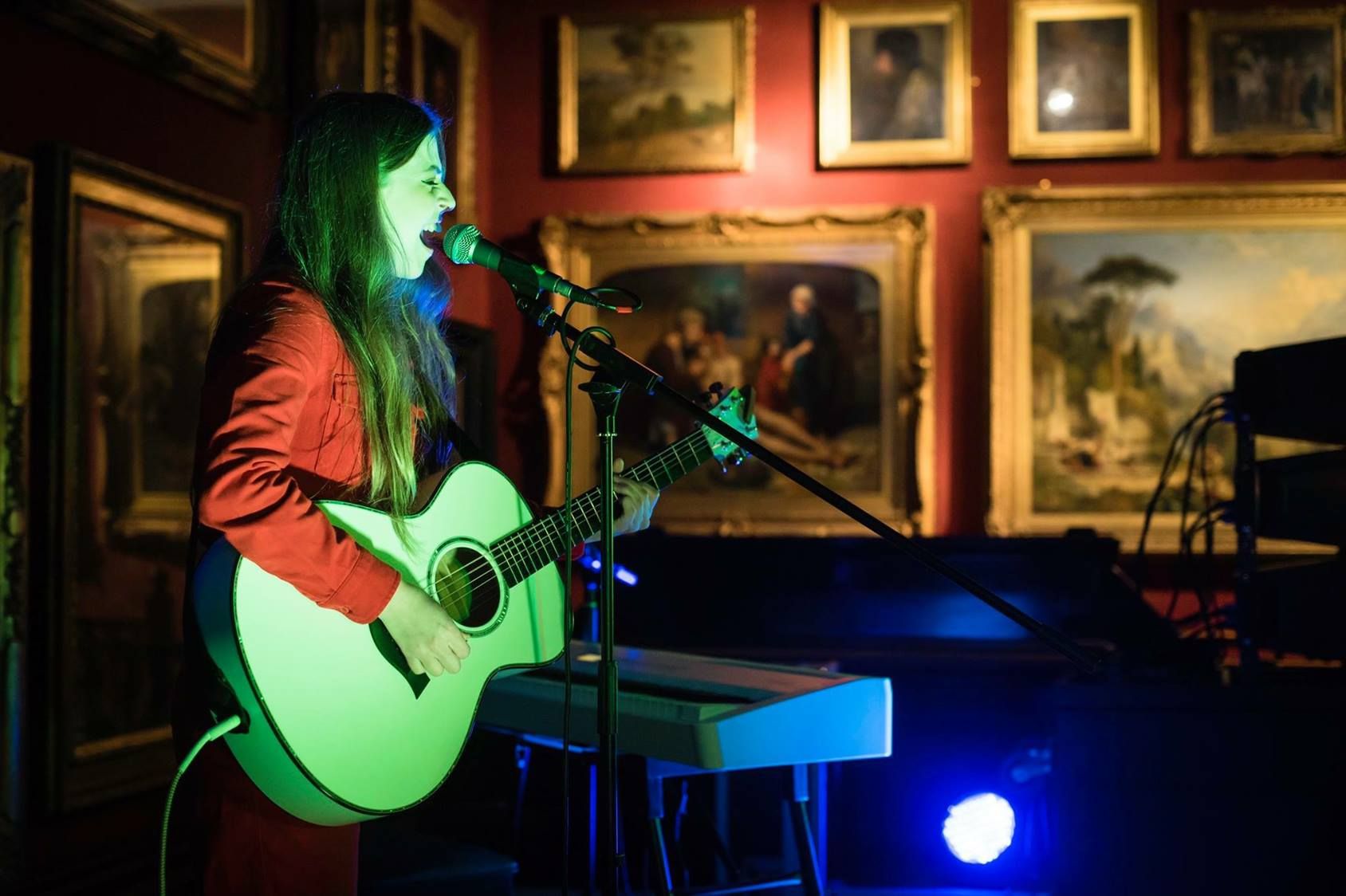 Any advice for women starting out or making their mark in the creative industries?
Accept there is no straight path or one way of doing things, you are in the creative realm so be creative!

I would never have thought I would end up doing what I'm doing now when I was younger. I certainly didn't have a career path to where I currently am, and don't particularly know where I am going, but that's some of the fun of it.

Most of all, be kind, support each other and in that remember to be kind to yourself too.

We work in the industry that we do because we care. Many people in this business work so hard that they forget that they need to look after themselves too.
From a creative perspective, what do you think Lancashire has to offer female creatives, that other regions might not?
Working in an area like Blackburn with Darwen comes with many challenges, but a lot of them are about other people's perceptions of the place rather than the reality.

There are many benefits to being in a small place, which isn't necessarily seen a cultural hub. There are less expectations, more opportunities and space to test and trial different ways of doing things.
I am lucky that I work with many creative, supportive women in the direct team I work with, but also across the Local Authority and as external partners. They are both in and out of the cultural sector.

There is a proactive approach to encouraging creativity here which is making a real difference to the area. This is evidenced by the borough welcoming four new NPOs in the latest round of funding; National Festival of Making, British Textile Biennial, Blackburn Museum and Cultrapedia, all of which have teams of strong women working at the heart of them (and some fabulous men too) driving and developing a new model of place based creativity.

I think we were so successful because of the collaborative nature of our work and although it was a competition as all funding bids are, there was also real support and compassion between us and that is a thread that goes through everything we do.

What is the connectivity? What's the narrative? How does it support our communities and creatives, and reflect the borough, Lancashire and the North? If we can't find that, then we don't do it.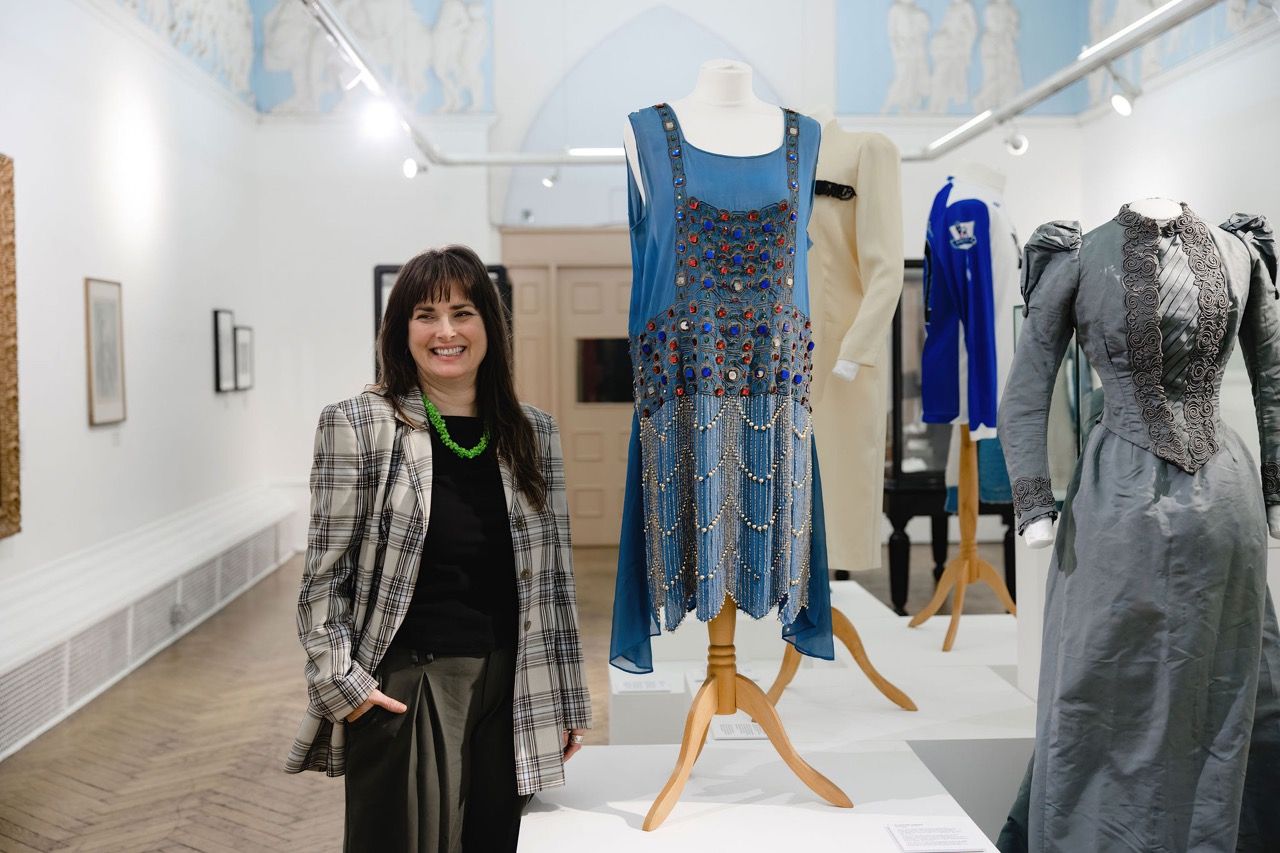 Based on your role and experience, how do you think we can promote equity and offer better support to ensure a fairer, more equal outcome for all?
In the cultural sector in Blackburn with Darwen we have an ecology which fosters equity and all levels of creativity, bringing together organisations such as The Bureau Centre for the Arts, The Making Rooms to Prism Contemporary, Uncultured Creatives, National Festival of Making and Super Slow Way as well as individual artists, creatives and communities.

Through Creative Connections, our local cultural education partnership (led by 2 inspiring female educators) and the wider Pennine Lancashire Museum and Simply Schools network we foster opportunities for creativity in schools and widening the cultural experiences of young people.

In my role, I can't do everything and neither should I be, but what I can do is facilitate support for others to make space and a culture which invites creatives to develop models of working that promote equity of opportunity.

Not everyone is going to access arts and culture in the same way, so those different routes in and ways of working, are essential to providing opportunities for all who participate in the way that works best for them.
What are you doing in your role and cultural practices to help #EmbraceEquity?
We all need to ask the questions, disrupt the patterns of behavior that we are used to doing.

We don't have to work in one way because that's how it's always been done. I think in particular in the heritage and museums sector we need to listen.

There are many stories, histories and narratives that aren't being heard, they are there and being said, but because of the often conservative and traditional nature of our sector, we simply can't hear them.
Museum collections often stop in one place, whilst society doesn't.

If we don't continue to evolve and change we stop being relevant.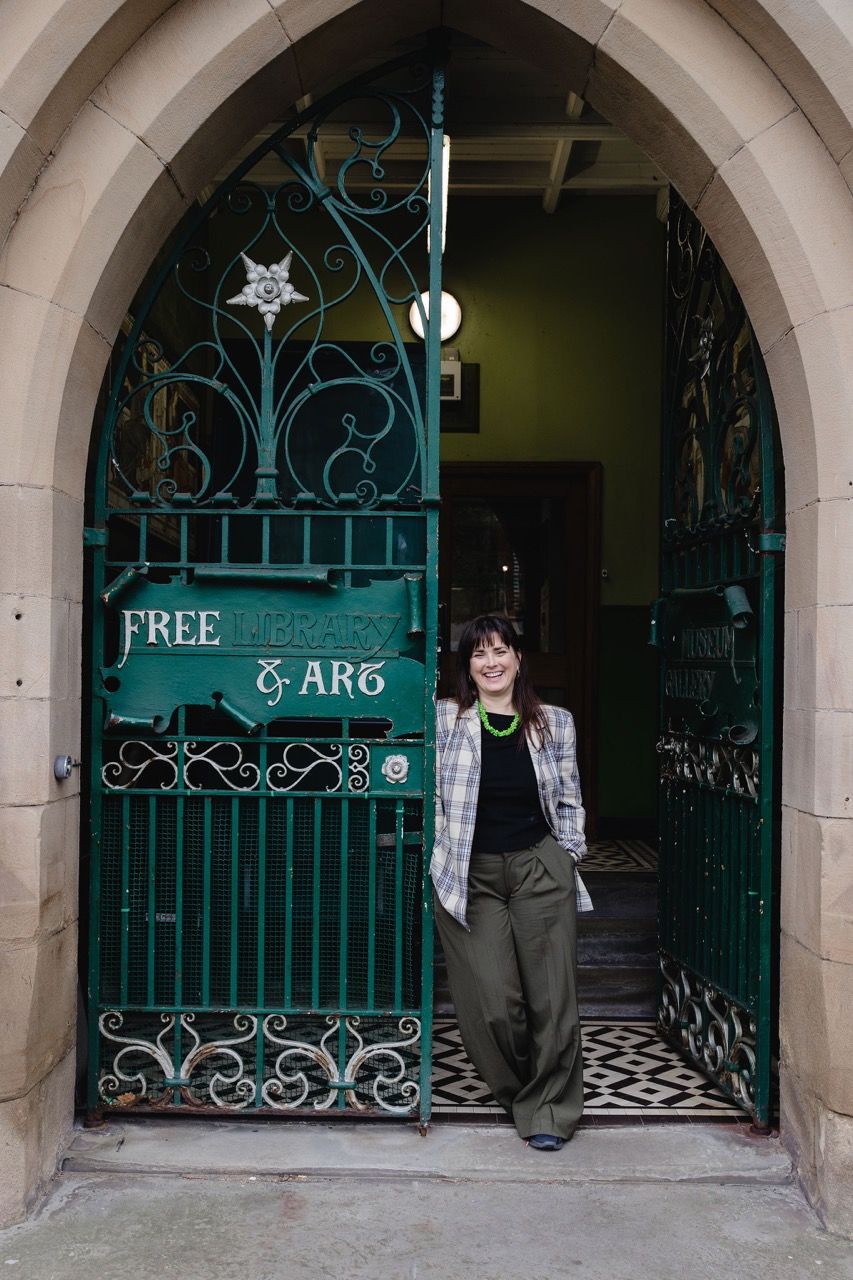 More info about these museum & heritage venues.
Blackburn Museum
Turton Tower
Blackburn with Darwen Borough Council
Rebecca Johnson was photographed on location at Blackburn Museum & Art Gallery, by Christina Davies, Fish2Photography.
Christina Davies (Fish 2 Photography) is based in Preston and specialises in branding, interior, and commercial photography. Christina started her business in 2008 and loves working with small Lancashire and North West based businesses.
View Christina's profile on our Creative Directory here.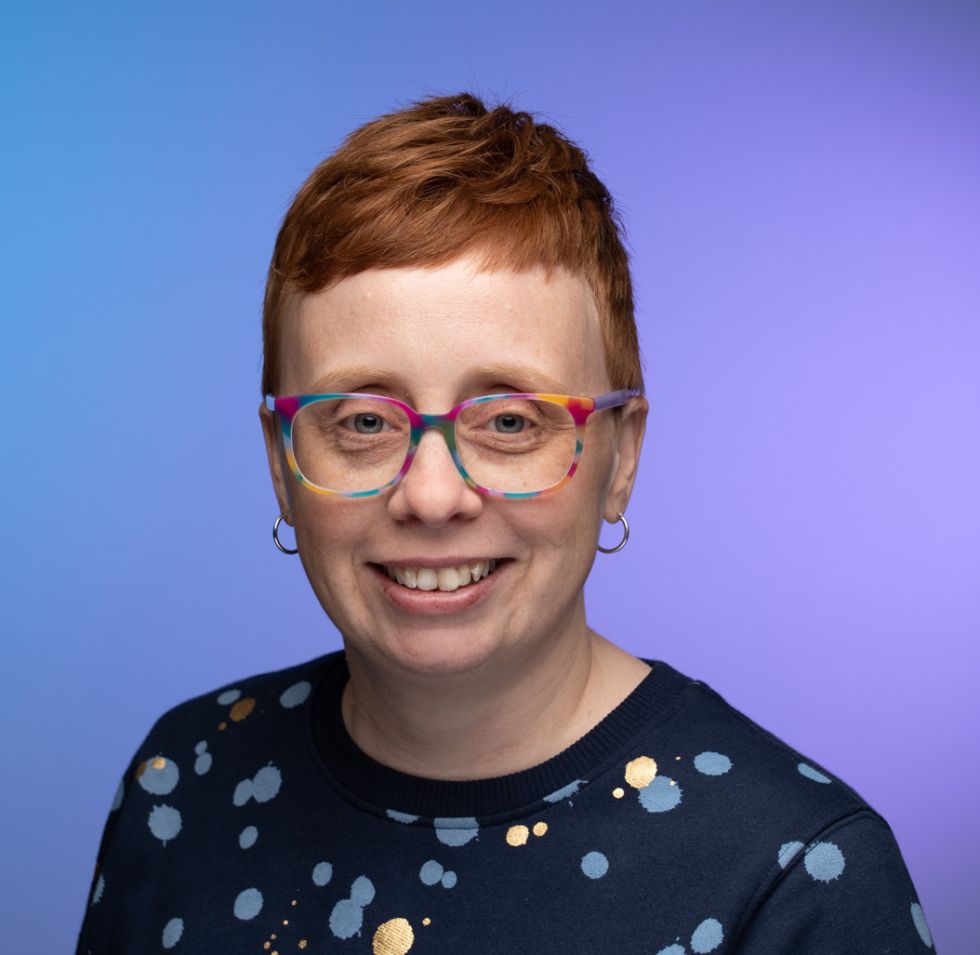 IWD 2023
International Women's Day (8 March) is a global day celebrating the social, economic, cultural, and political achievements of women.

The day also marks a call to action for accelerating women's equality.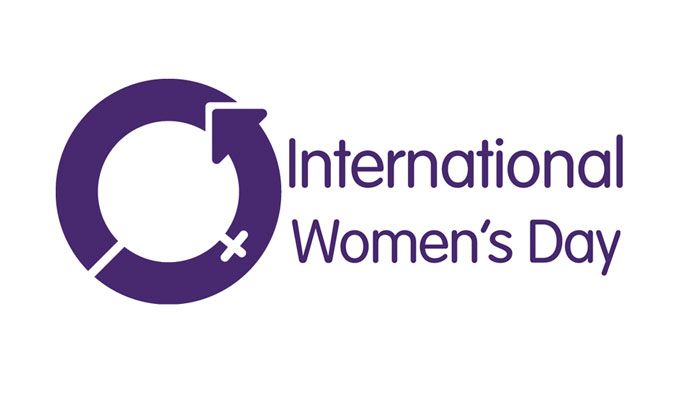 IWD has occurred for well over a century, with the first gathering in 1911 supported by over a million people.
Today, IWD belongs to all groups collectively everywhere. IWD is not country, group or organisation specific
Give Equity a Huge Embrace
We can all embrace equity.
Equality is not enough. Equity isn't just a nice-to-have, it's a must-have.
Equity means creating an inclusive world.
It's important to understand the difference between equity and equality.
Equality = each individual or group of people is given the same resources or opportunities.
Equity = each person has different circumstances, and is allocated the exact resources and opportunities needed to reach an equal outcome.
Equity is something we need to think about, know, value, and embrace unconditionally.
#IWD2023 #EmbraceEquity