#IWD2023: Creative Women - Marjan Wouda
03 March 2023 by Michelle
​To celebrate International Women's Day on Wednesday 8th March 2023, we're featuring interviews with dynamic, trailblazing and courageous women working in creative fields, who have a connection to Lancashire. Meet Marjan Wouda, an artist and sculptor based in Pennine Lancashire, who creates artworks in clay, steel and bronze.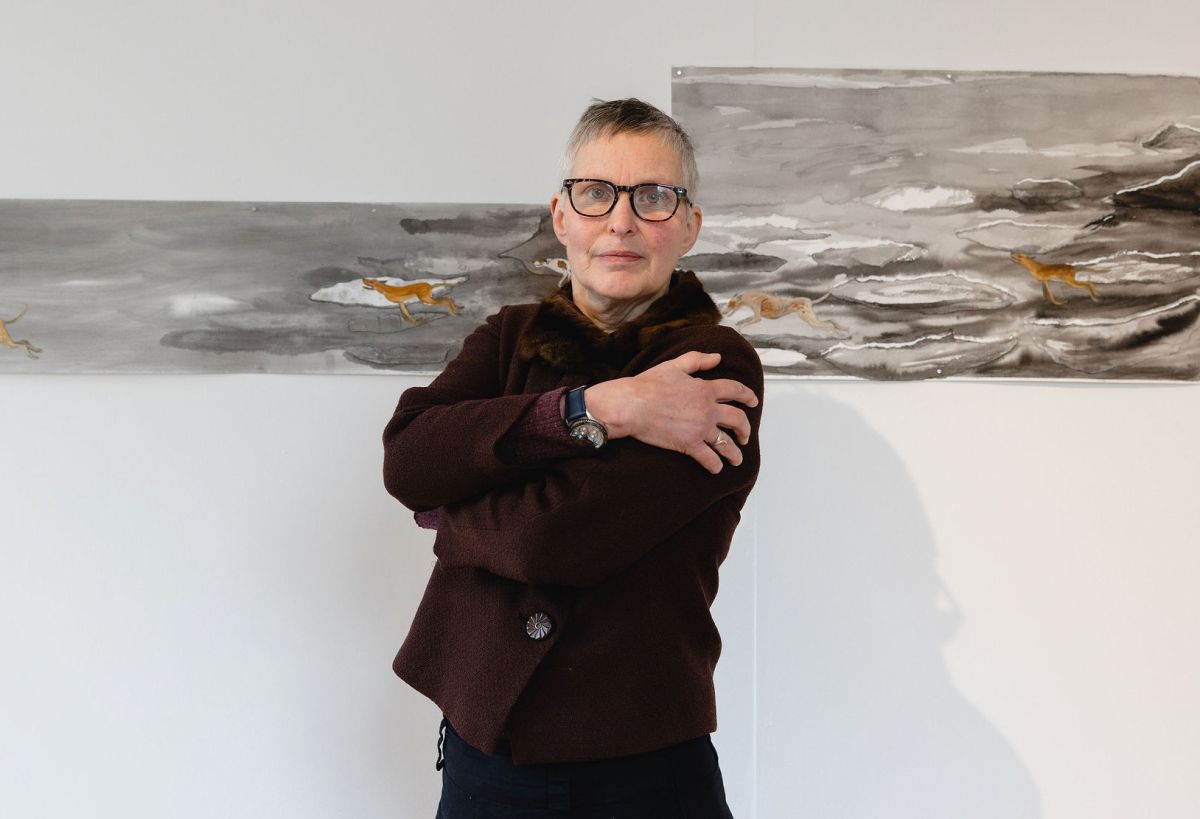 International Women's Day is an annual global event celebrating women and their achievements.
First initiated in 1911, IWD is also a movement encouraging us to stand up for a more diverse, equitable and inclusive world, free of discrimination and stereotypes.
This year's campaign theme is #EmbraceEquity to drive worldwide understanding of why equal opportunities aren't enough!
By embracing equity, we recognise that each person has different circumstances, and may need specific (not necessarily equal) resources and opportunities to help them attain an equal outcome in relation to others.
The next Creative Woman featured in our #IWD2023 series is Marjan Wouda, a renowned sculptor and artist based in Darwen.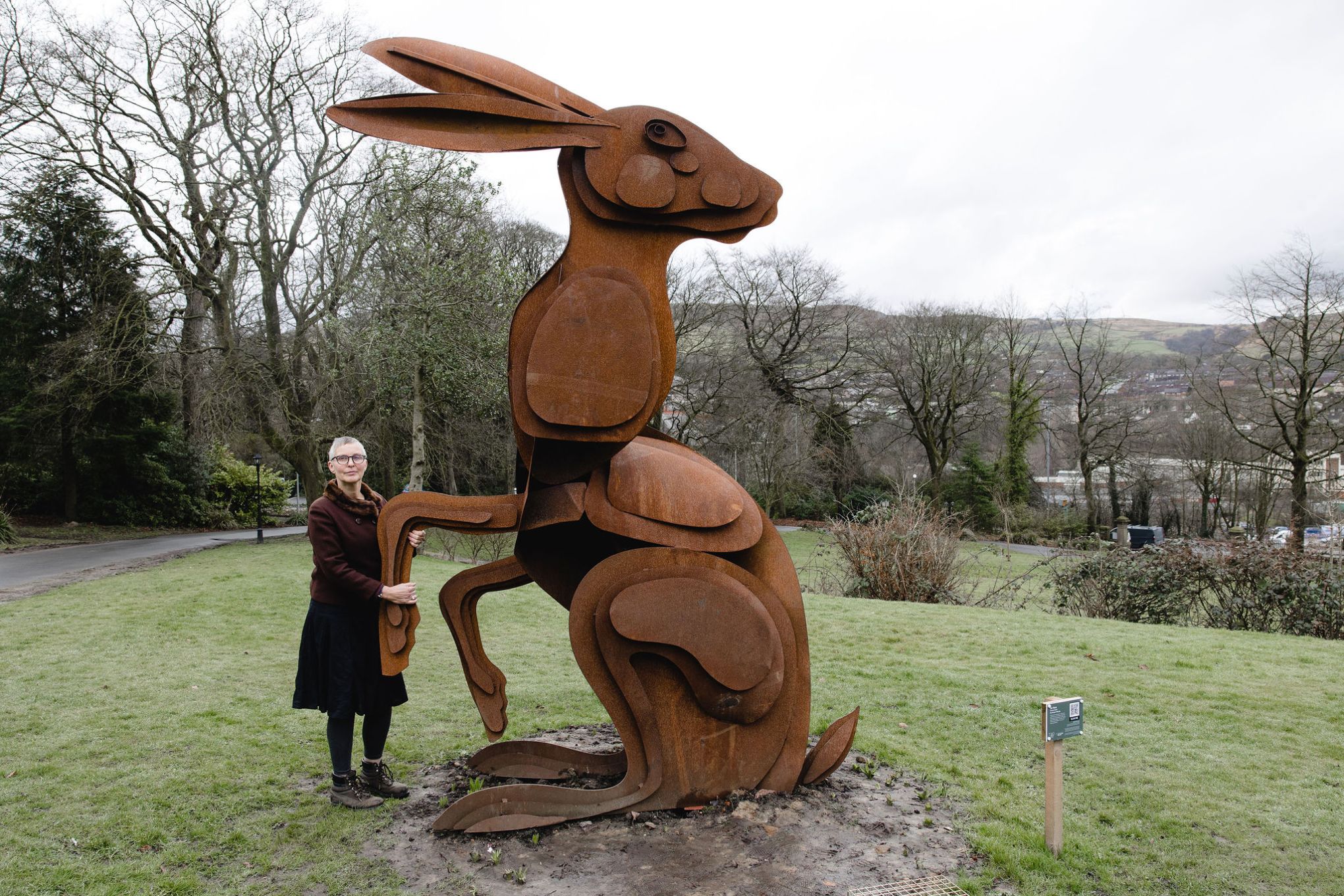 Originally from the Netherlands, Marjan came to England in 1979, and Lancashire has been her home for more than 20 years.

Her large-scale sculptures, predominantly of animals, include works commissioned by Groundwork Trust in Wigan, London Docklands Development Corporation, United Utilities and New Towns. Her work has been aquired by Bury Art Museum & Sculpture Centre and is also on display in the River Lune Millennium Park.
Marjan and her work were recently featured in a short documentary by Andy Walmsley of Wash Films, as part of his Artistry House series. Her current exhibition "Familiar" is on locally at The Whitaker Museum & Art Gallery until May 2023.
Let's find out more about Marjan, her work, and her thoughts on embracing equity as a female creative.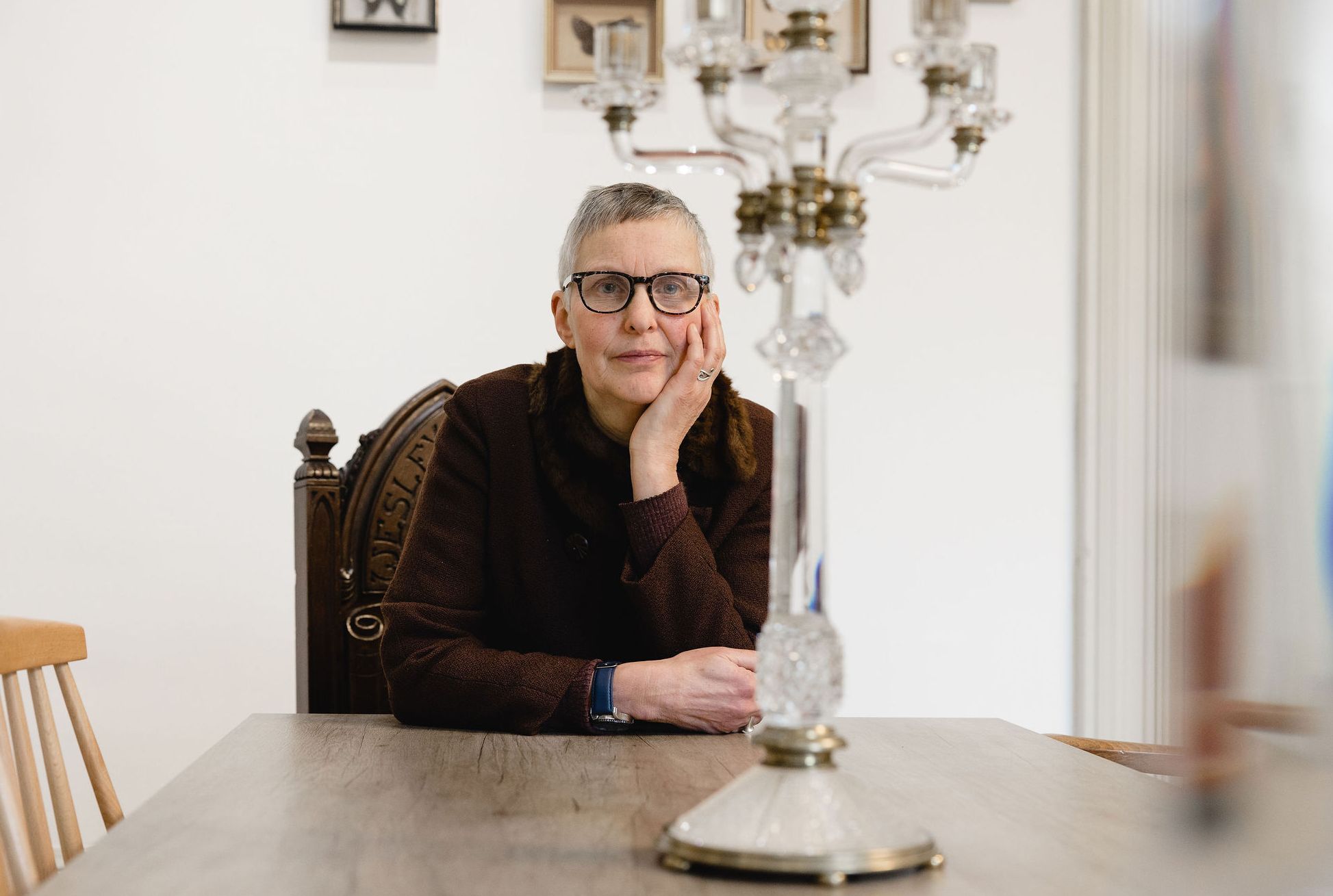 Marjan, tell us more about you and your connection to Lancashire?
I make sculptures mostly in metal and clay working in a range of scales. I also work on paper often in charcoal and ink.
I came to live in Lancashire almost exactly 23 years ago and felt immediately at home. I think it is because there is always a view of a green hill not too far off.
The town where I live is also small enough that I feel I can make a difference.
I also love the sense you get here of an industrial revolution that you are almost a witness to having just taken place on our doorstep.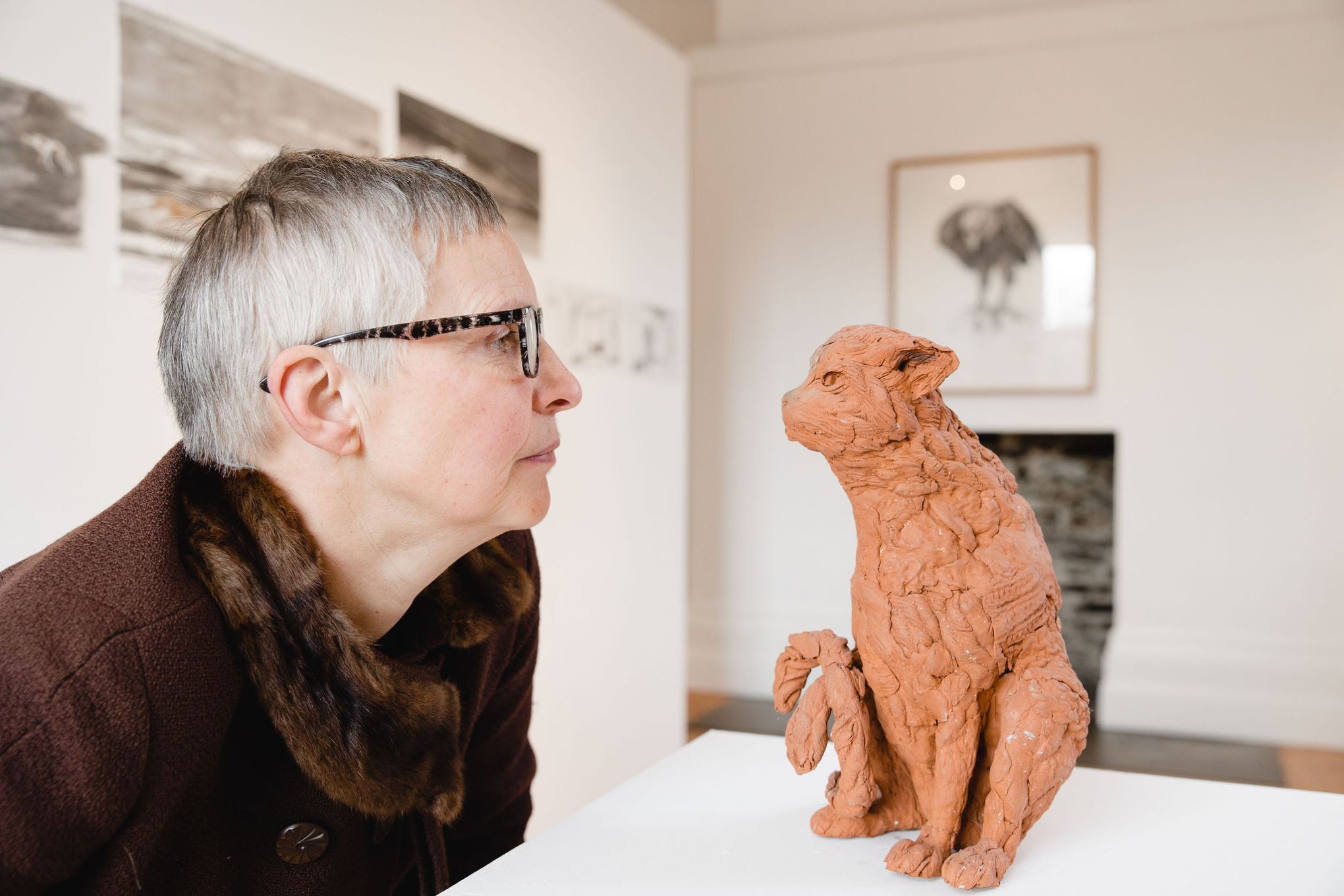 How long have you been doing creative work as an artist and sculptor?
I was a slightly older student when I went to art college aged 23, but more committed for it.

I found myself in the sculpture studio on the advice of a tutor who detected in my drawings an awareness of three-dimensional form. And so, in this studio, I started to grow into a sculptor.

That was a long time ago, which means that I now have almost 40 years of learning under my belt!
What inspires or motivates your creative practice?
Life and people motivate me, but also: animals and stories.
I am fascinated by how we feel connected to animals through our shared life on this planet, looking for expressions of this in stories, nursery rhymes or expressions.
Ultimately, I find myself exploring all kinds of subjects from the personal to the universal such as birth, death, or climate change.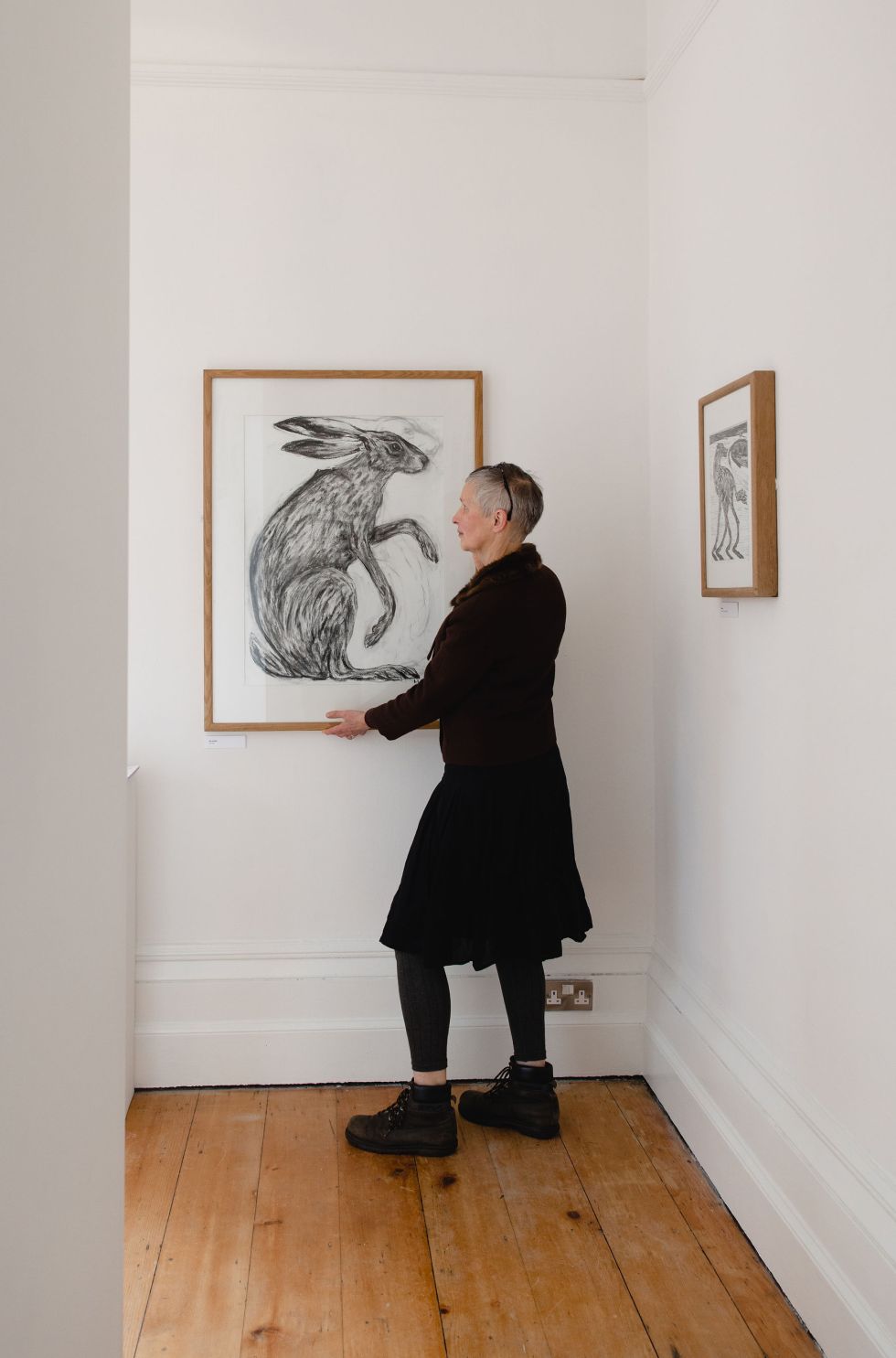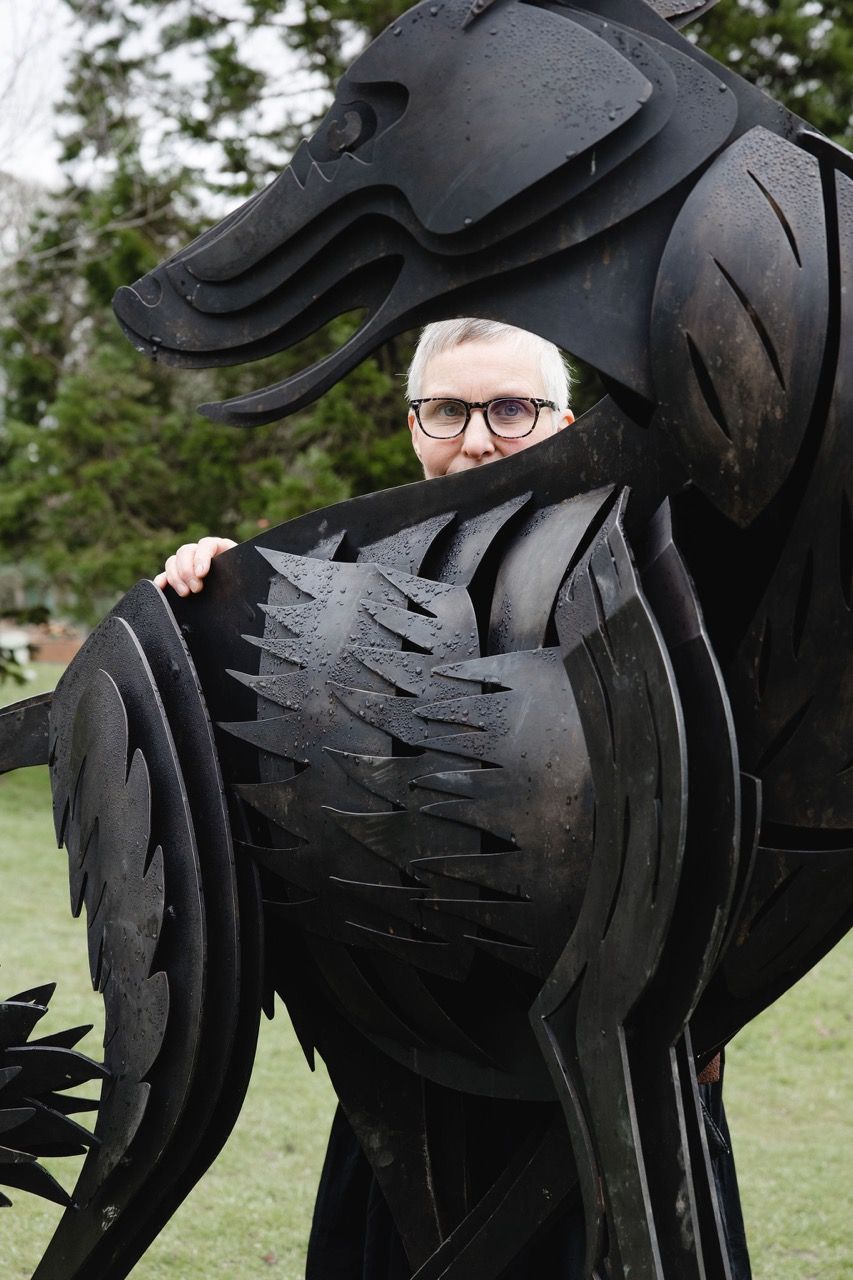 What do you love about being a creative person, and working in the creative industries in Lancashire?
I love the adventure of each piece; the process of getting my head around a new subject, trying it out on a small scale first, finding the right material for it and perhaps working in a new collaboration.

I've found great people to work with here in the North West; creative people such as theatre and film makers and storytellers, and also fabricators and people working in foundries and industry.

I set out, some years ago, to make sculptures in response to the green spaces we have here in Lancashire, in order that they be placed back in this landscape. I also learned about folkloric stories from this county, which were themselves inspired by the landscape.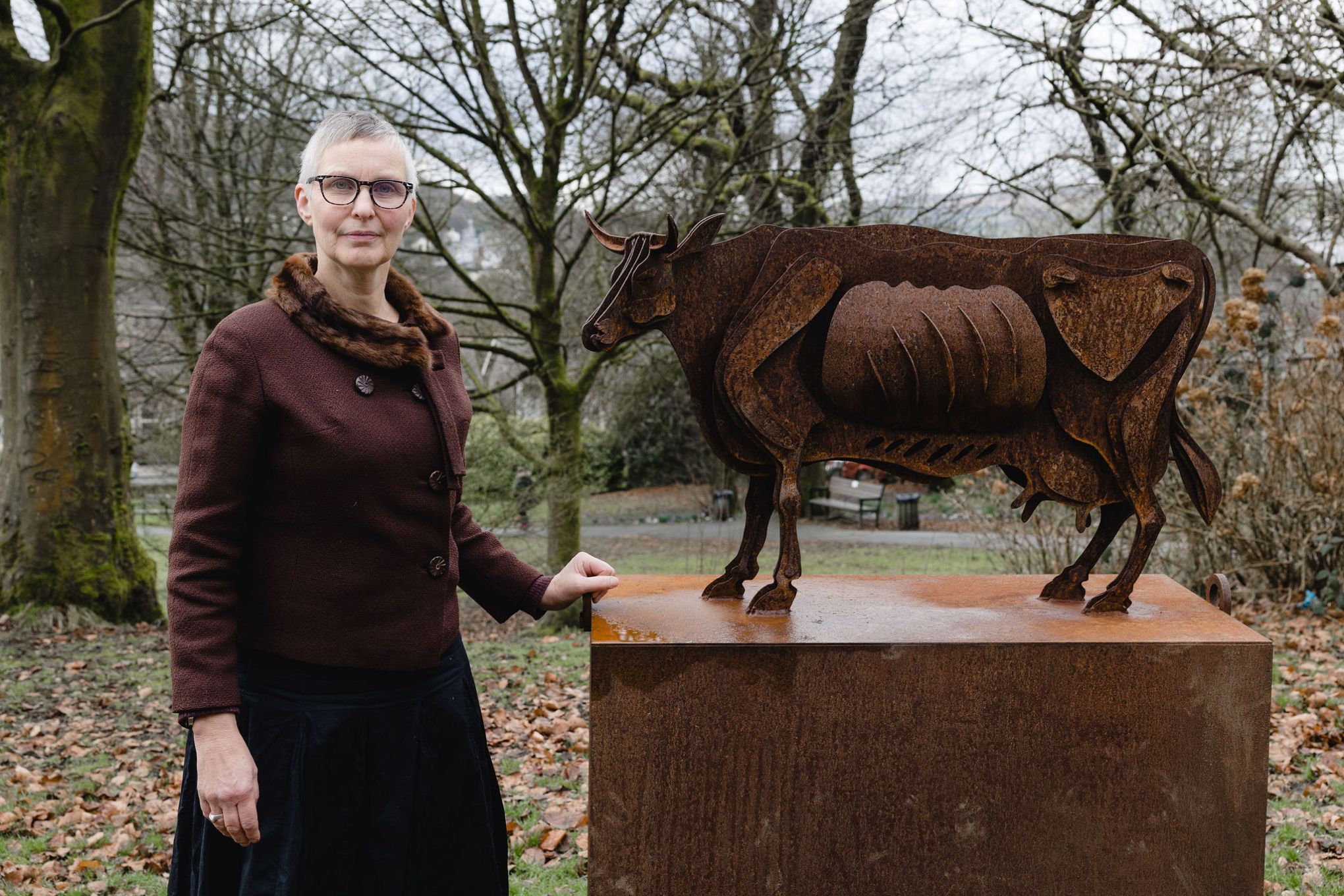 Finally, I was introduced (in The Making Rooms in Blackburn) to Computer Aided Design, a new technology which allowed me to design scalable projects and instruct machines to cut complex shapes out of steel.
I discovered that we have this technology right on our doorstep here.
Three new pieces are currently exhibited outside the Whitaker Museum & Art Gallery in Rossendale, and I am exploring ways to realise their permanent installation in the landscape where they resonate most strongly.
Any advice for women starting out or making their mark in the creative industries?
I started out in the wonderful company of my best friend and fellow artist.

Stepping out into the world of galleries and curators together made the process much less stressful for us and more fun. We could blow each other's trumpet and reflect on our experiences.

So I would say: do it together!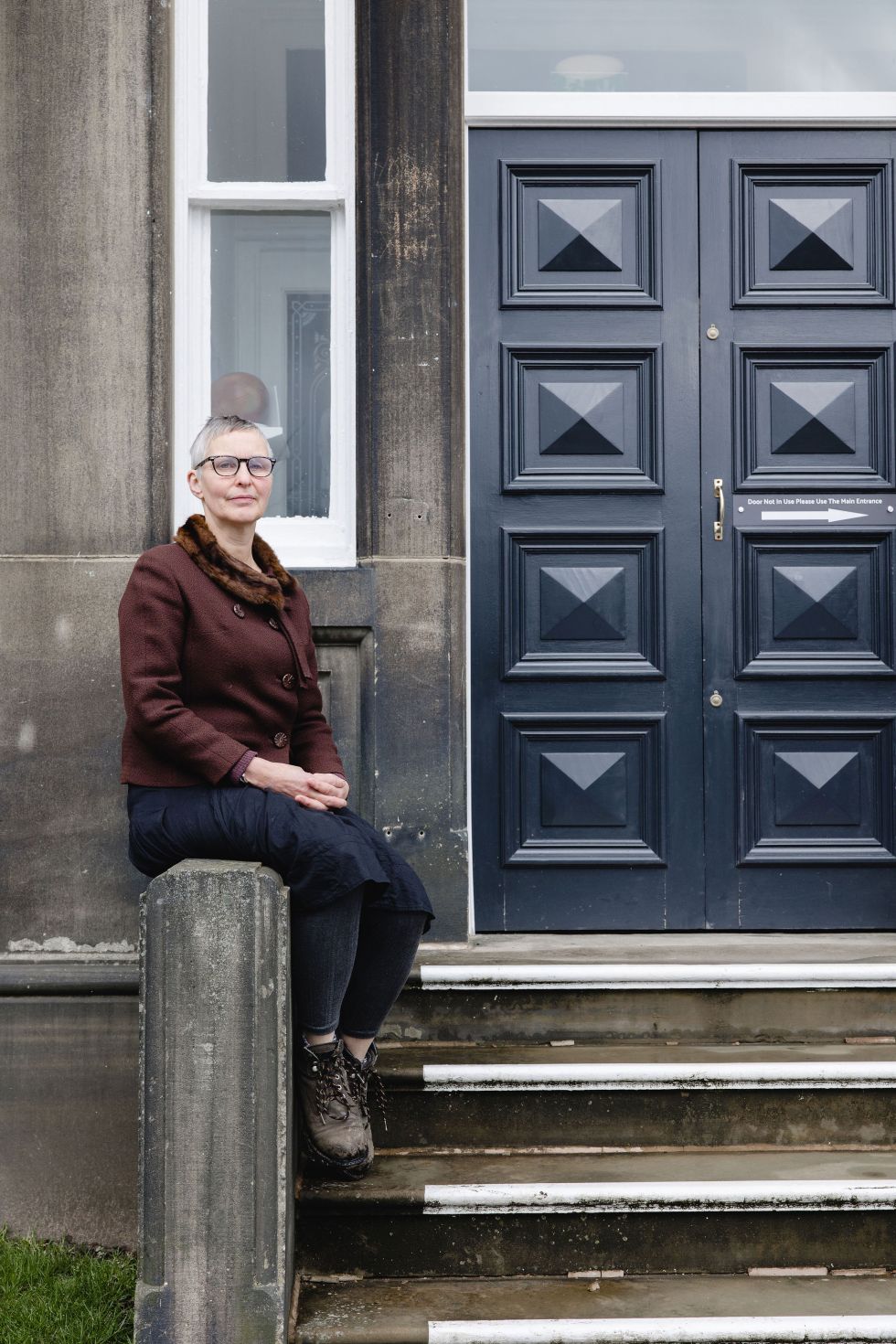 What do you think the region has to offer female creatives, that other regions might not?
Compared to London, the North West offers a less pressured environment. Here a creative person can find a more affordable space to live, work and grow.
You are more likely to find others like you.
There is a manufacturing industry here to support you, offering other opportunities for collaboration.
Finally, there is always the incredibly varied, stunning, and sustaining natural world on our doorstep.
How do you think we can promote equity and offer the right support and opportunities in the creative industries to ensure a fairer, more equal outcome?
In the first place we need to be mindful and aware of how much of a "man's world" it still is out there, and ask questions when we see evidence of this.

Until we have a more equitable representation, we need to do everything we can to address the imbalance: positively discriminate, support women's work, and keep asking: where is the woman's voice in this?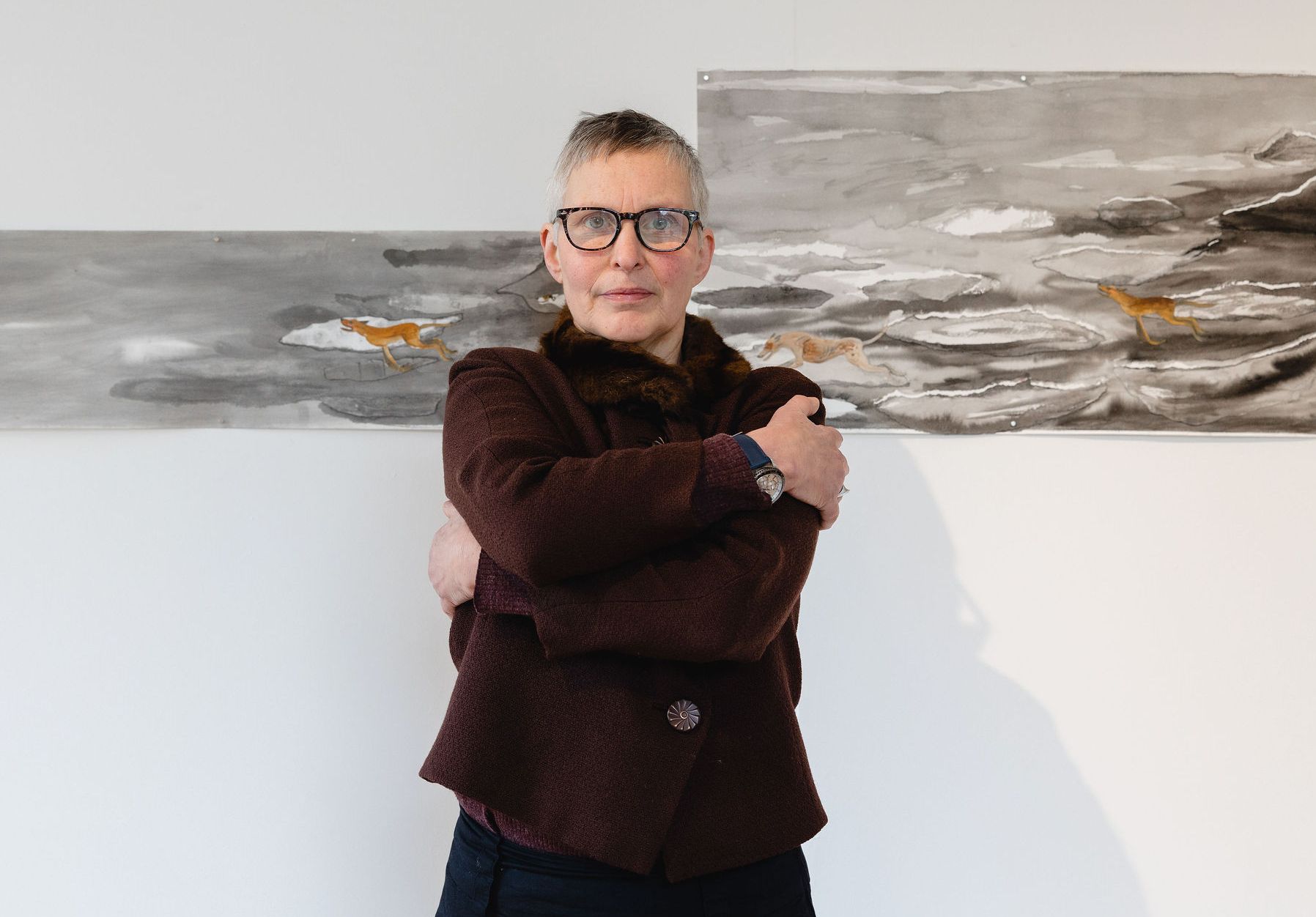 What are you doing as an artist to help #EmbraceEquity?
I try to support the women artists who are closest to me (my friends).
We have honest conversations about our work and about how to make our art pay.
I don't give up on making the best work I can and getting it out there.
Christina Davies (Fish 2 Photography) is based in Preston and specialises in branding, interior, and commercial photography. Christina started her business in 2008 and loves working with small Lancashire and North West based businesses.
View Christina's profile on our Creative Directory here.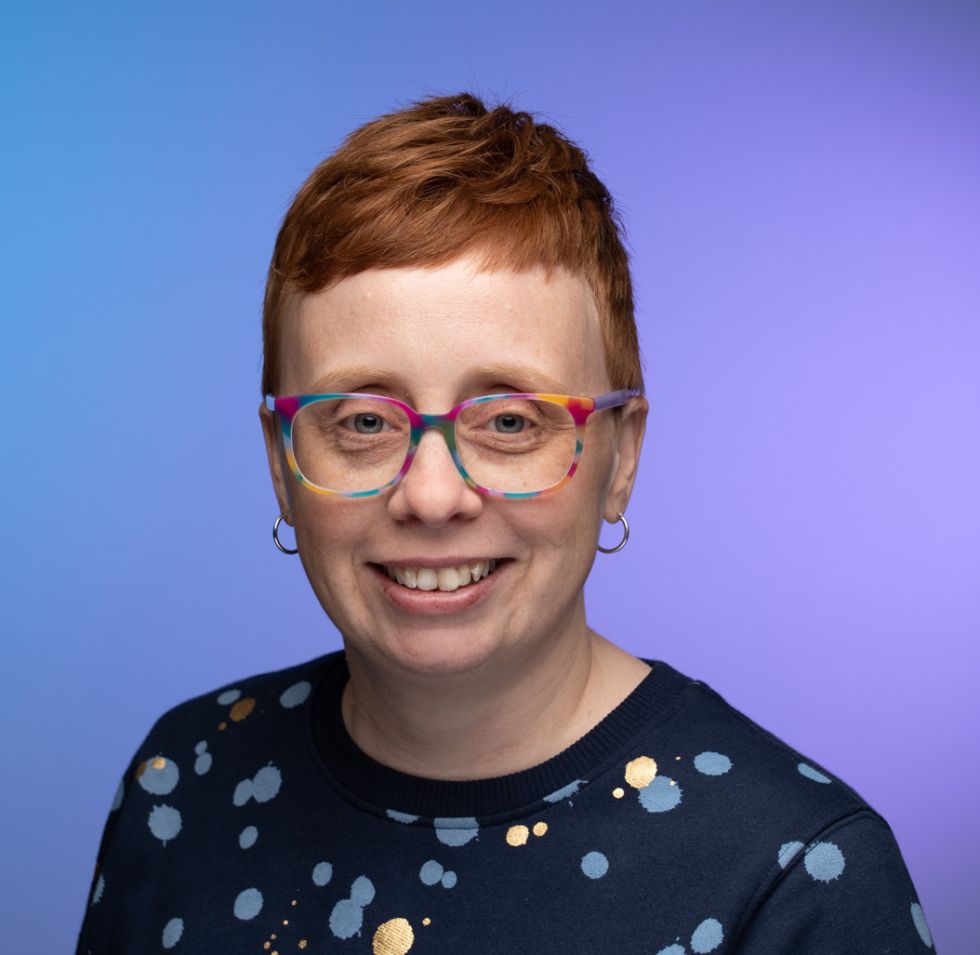 IWD 2023
International Women's Day (8 March) is a global day celebrating the social, economic, cultural, and political achievements of women.
The day also marks a call to action for accelerating women's equality.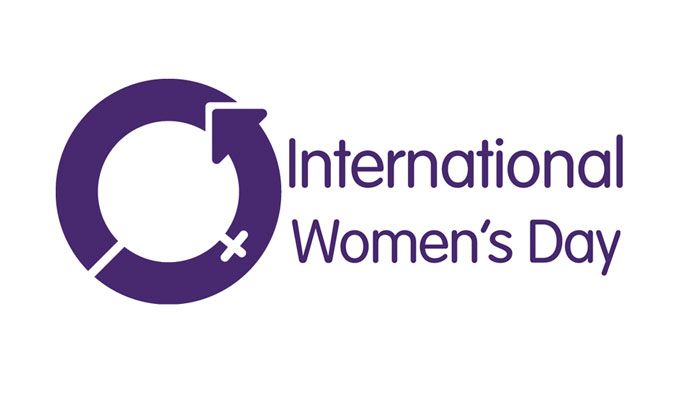 IWD has occurred for well over a century, with the first gathering in 1911 supported by over a million people.

Today, IWD belongs to all groups collectively everywhere. IWD is not country, group or organisation specific.
Give Equity a Huge Embrace
We can all embrace equity.
Equality is not enough. Equity isn't just a nice-to-have, it's a must-have.
Equity means creating an inclusive world.
It's important to understand the difference between equity and equality.
Equality = each individual or group of people is given the same resources or opportunities.
Equity = each person has different circumstances, and is allocated the exact resources and opportunities needed to reach an equal outcome.
Equity is something we need to think about, know, value, and embrace unconditionally.
#IWD2023 #EmbraceEquity