#IWD2023: Creative Women - Maariyah Patel
27 February 2023 by Michelle
​To celebrate International Women's Day on Wednesday 8th March 2023, we're hosting a series of feature interviews with dynamic, trailblazing and courageous women working in creative fields, who have a connection to Lancashire. Maariyah Patel is an award-winning recent Fine Arts Graduate from the University of Central Lancashire.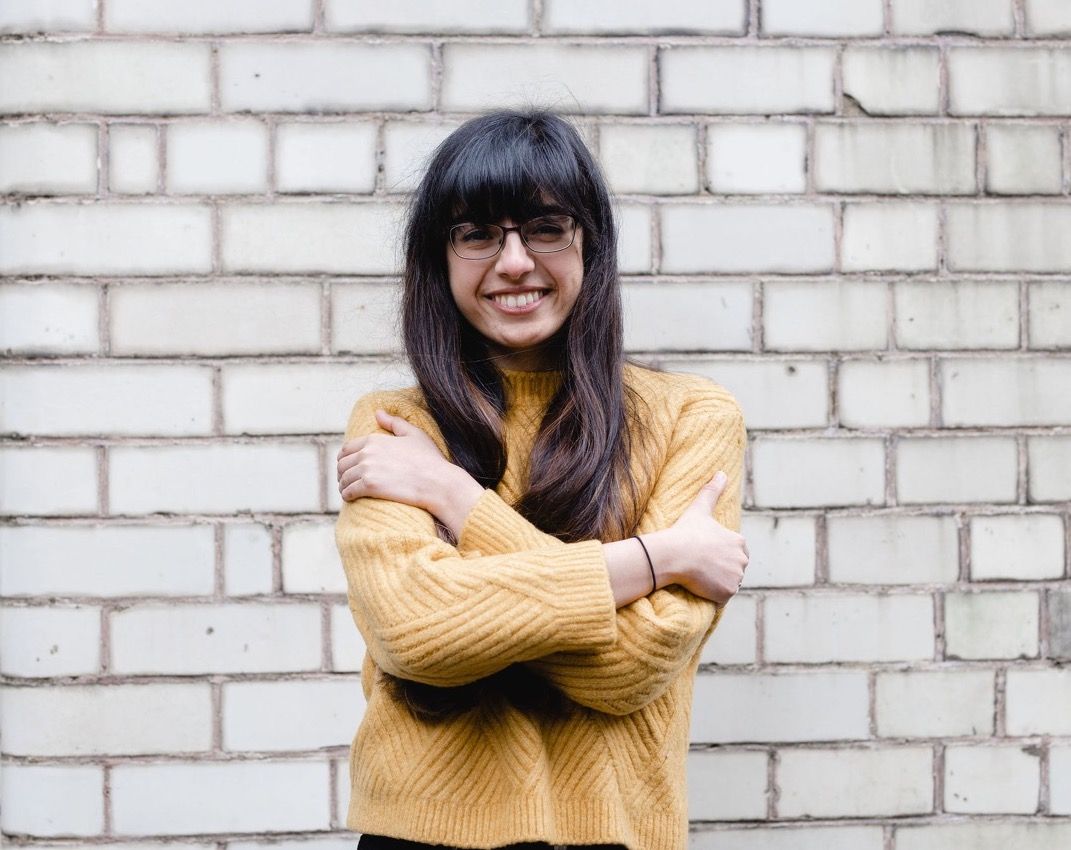 International Women's Day is an annual global event celebrating women and their achievements.
First initiated in 1911, IWD is also a movement encouraging us to stand up for a more diverse, equitable and inclusive world, free of discrimination and stereotypes.
This year's campaign theme is #EmbraceEquity to drive worldwide understanding of why equal opportunities aren't enough!
By embracing equity, we recognise that each person has different circumstances, and may need specific (not necessarily equal) resources and opportunities to help them attain an equal outcome in relation to others.

Introducing Maariyah Patel, the first of our featured women for this year's Creative Lancashire International Women's Day campaign.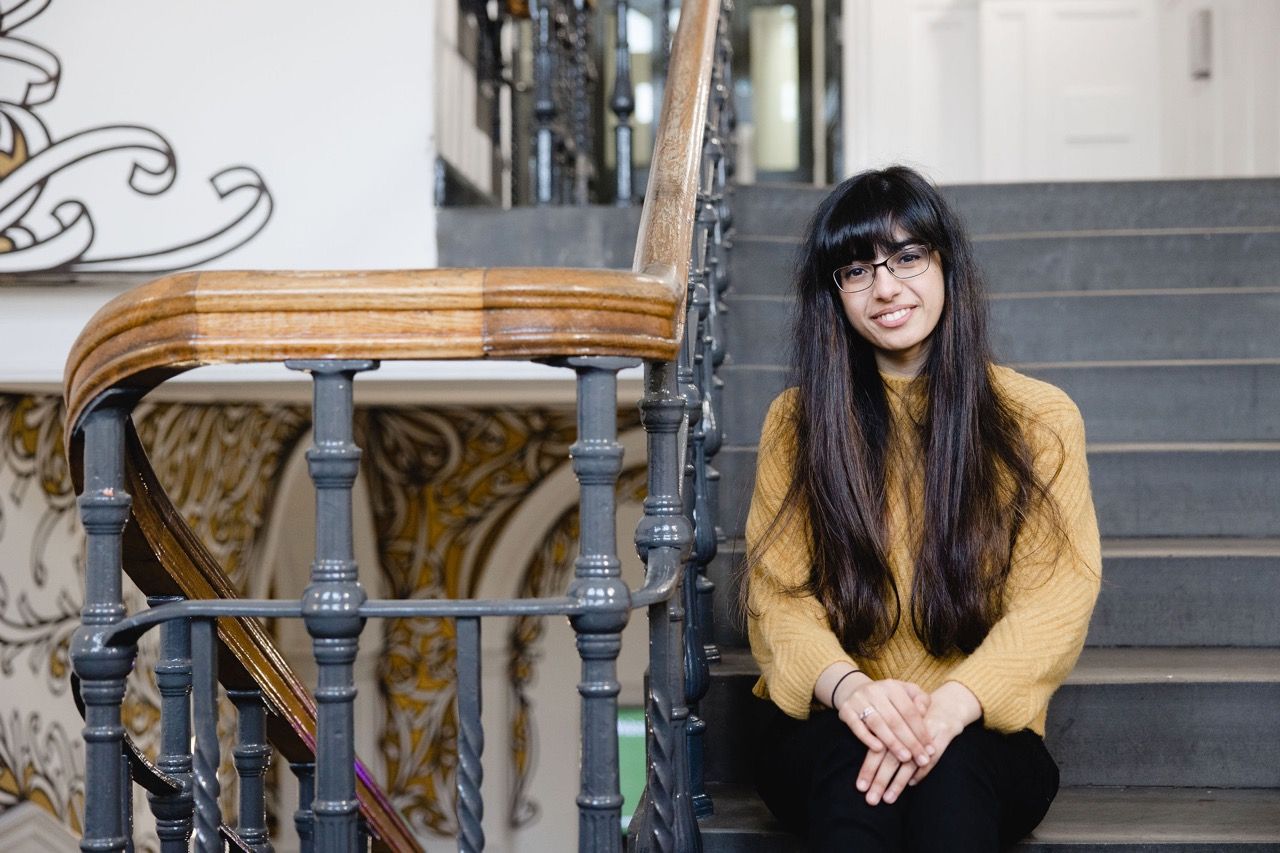 Maariyah hails from Lancaster and recently completed her BA (Hons) Fine Art at the University of Central Lancashire.
Her art practice focuses on textile-based installation work, integrating concepts of mindfulness through art making and utilising layers of architectural stability to uphold fragile items. She is currently exploring the use of 3D printing and 3D modelling software, as part of her developing practice.

Let's find out more about Maariyah and what drives her creativity.

Maariyah, tell us more about yourself and your connection to Lancashire.
I was born in Lancaster and after living here for the majority of my life, I feel a special connection to Lancashire with many happy memories.
I've spent a few years in different cities around the UK, but I always feel at home when I come back to Lancashire.

I'm currently in the transitional period that follows graduation, spending time to discover the career paths I'd like to pursue.
Following my studies, where my explorative artwork focused on the use of conventional textile/sewing techniques paired with the use of crafting with alternative materials, I was able to feel the meditative nature of art making.

This is a feeling I would like to introduce to others by participating in projects which help to enable access to creative activities.
For how long have you been exploring your current work as a creative?
As a recent graduate, I am only at the beginning of my journey which has been both an exciting and nerve wracking to place to be!
I've spent four years at university experimenting with different mediums and I've found a sense of calm when crafting.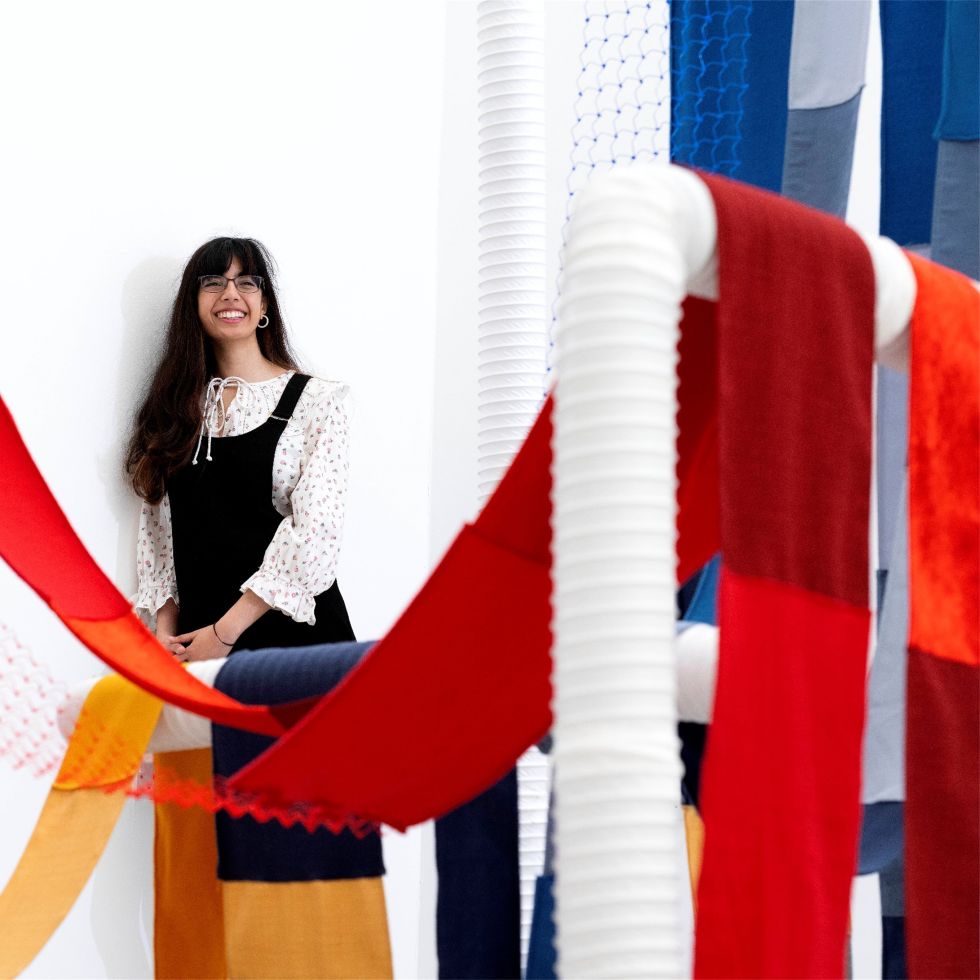 My degree show exhibition "Feather Weight" explores the process of making through mediums such as textiles and 3D pen printing, which offers a touch-based interactivity. The repetitive process of making creates an element of ground, for meditative relief.
I hope to spend more time exploring sewing techniques and fusing different techniques to appreciate processes and outcomes which provide a meditative relief.

What inspires or motivates your creative practice?
Being of Indian heritage, I've found that clothing and textiles have become an important element of my identity.

Whether it is everyday attire or the extravagant dresses worn for special occasions, I see this as my biggest form of inspiration. Whether it is making clothing or creating artwork, I hope to be continually inspired by my experiences and cultural connections.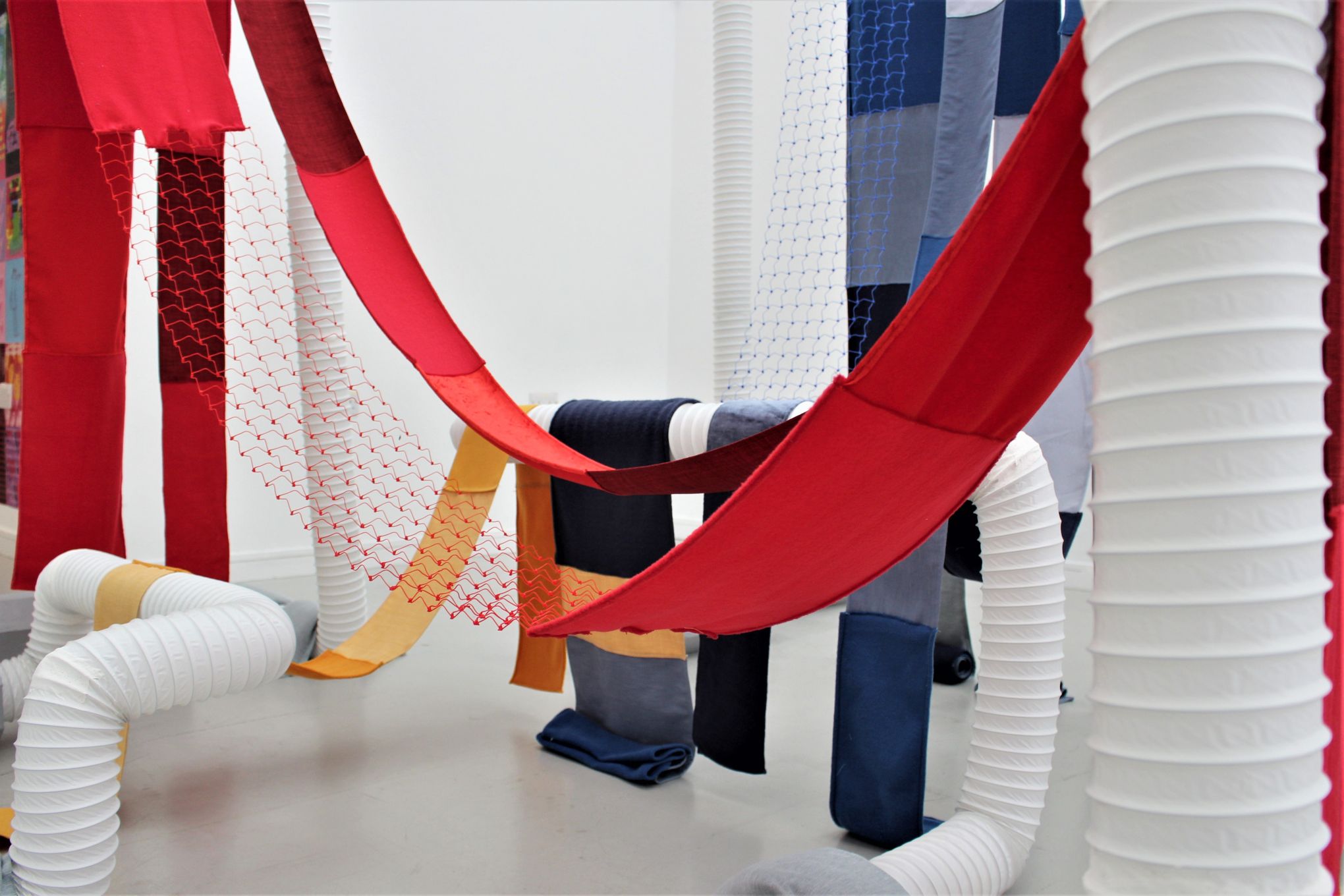 I also like to be inspired by things that make me happy. I like to approach life as a form of play.
With my degree show artwork "Feather Weight", the most enjoyable part of the process was working with the malleability of the vent hoses. They were like big slinkies! Very nostalgic and playful.
I seek to be inspired the same way for as long as I can and hopefully that will be the essence for anything I do.
What do you love about being a creative in the North West, and what does this region offer female creatives that others might not?
The one standout quality of Lancashire and the North West is the sense of community that can easily be found. I have been extremely lucky to have met some absolutely wonderful people, who are happy to just talk.

Sometimes in life, we forget to enjoy each moment. Being in the North West creates a calmer pace of life which makes being creative easier. That coupled with the endless inspiration gained from chatting with other creative people, the North West is the best place to grow and foster your ideas
One of the great things that Lancashire offers is a rich history, which has become my focus of research.

Speaking as someone with an interest in textile history, sites such as Paradise Mill and Queen Street Mill are integral to Lancashire's beauty.

Being able to visit such beautiful heritage sites that have been preserved and championed, shows the strength of the county's connections to its past.
Bonus: people are super friendly in Lancashire and happy to chat about their passions. Interesting spaces and interesting people make brilliant conversation!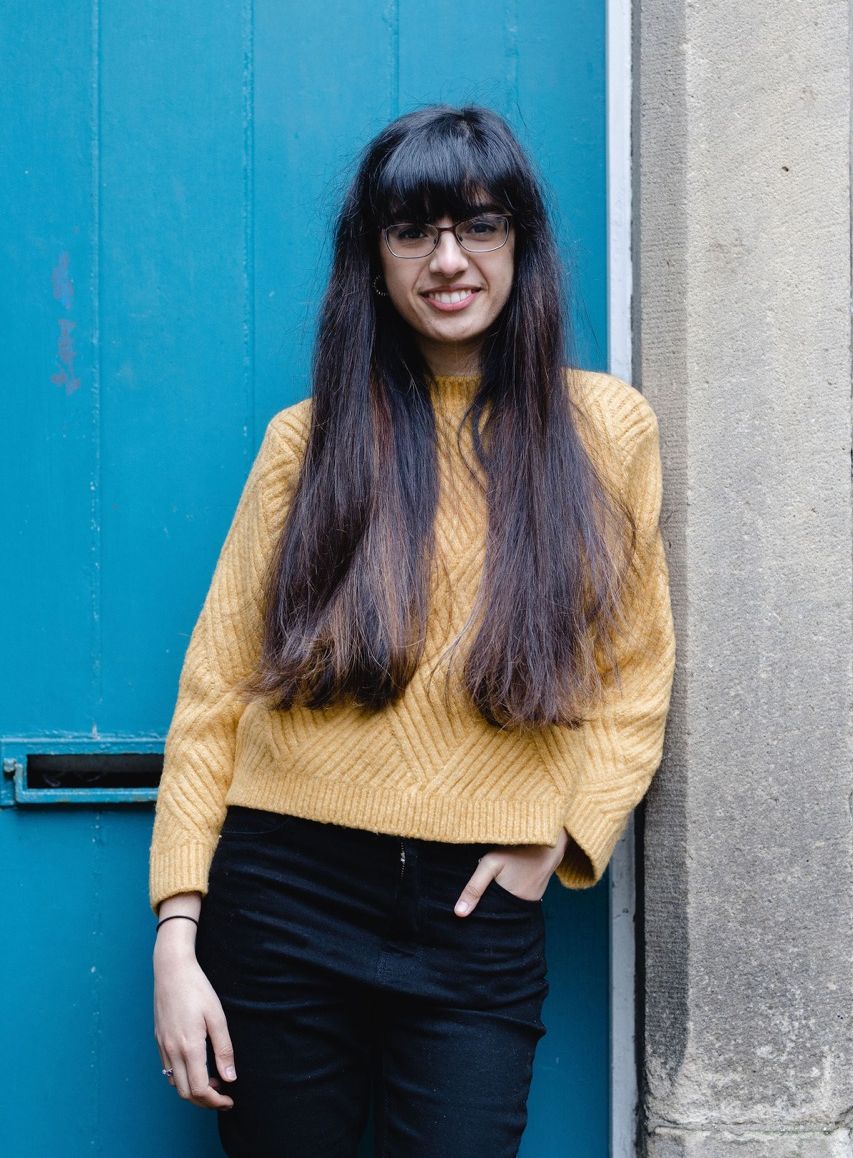 As a fine artist, how do you think we can promote equity and offer the right types of support through education to ensure a fairer, more equal outcome for all?
To promote equity in an educational setting, we have to work harder to understand that not everyone learns in the same way.

I believe working to understand Indvidual learning needs to create more tailored education plans will help to improve how students connect with education.
With both universities and schools, I do believe there is an inkling of this starting. However, it isn't quite there yet.

As a creative, I learn using visual, audio and interactive activity. To tailor sessions to the masses would be a massive undertaking but would be worthwhile to provide a more equitable education system.

I was able to gain a similar education to my peers, but had missed a lot of class time due to anxiety. That is perhaps why Microsoft Teams classes were great for me, allowing me to learn at my own pace.

It would have been great to have a similar way to access lectures in a post COVID climate.

Tailoring in such ways would allow individual needs to be taken into consideration and I feel would be an extra step towards creating an equitable way to succeed.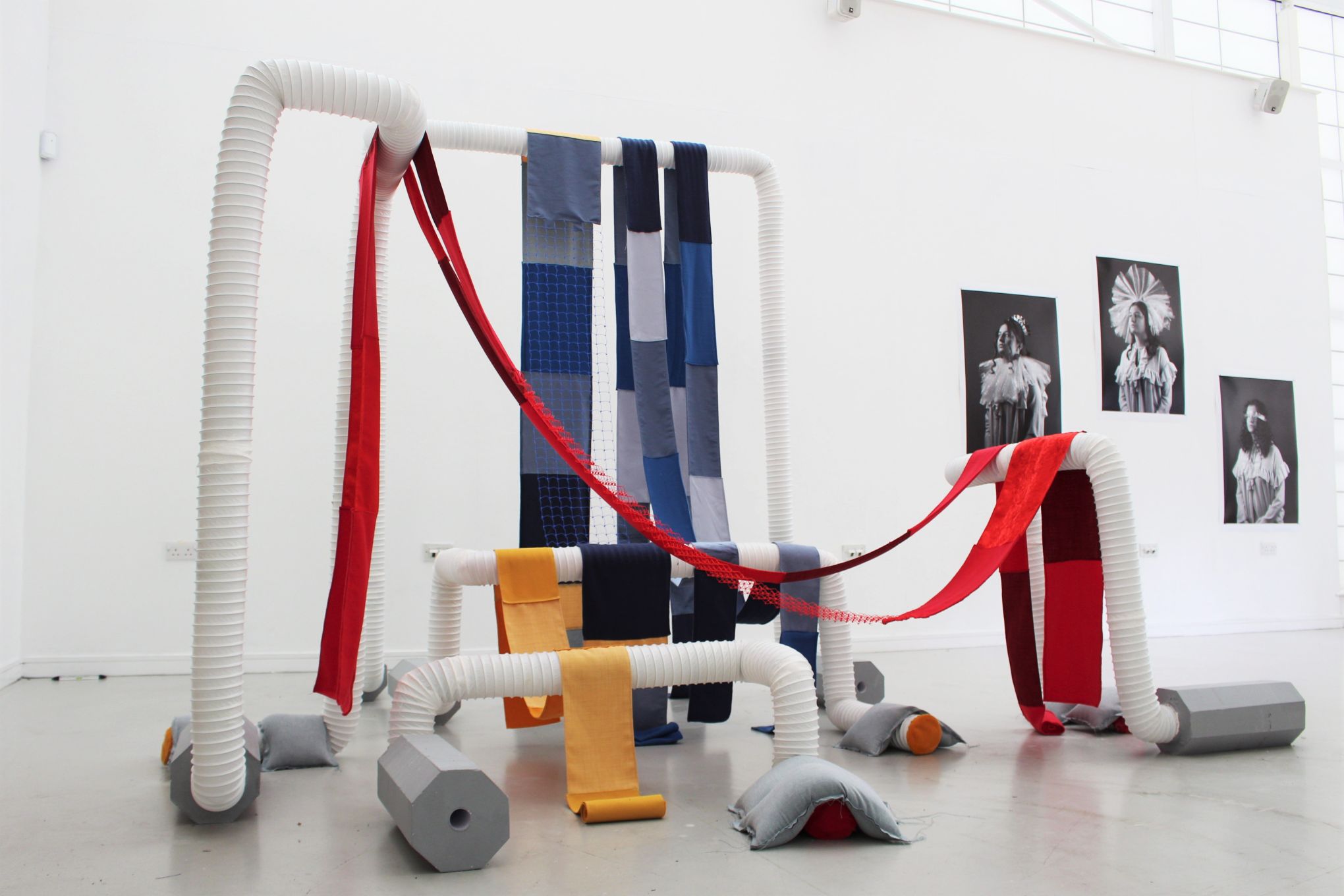 What are you doing as an artist to help #EmbraceEquity?
As an artist who endeavours to work in the cultural sector to provide access to the arts, it is one step towards embracing equity.

By interacting with communities which may not have had access to the arts prior, there is not always a positive response when presented with it.
For example, I have recently taken my mum to an art gallery for the first time and she was unsure of how to respond.

Growing up in a cultural background which didn't understand what value the arts can have, I think the first step is encouraging participation to create enjoyment and a level of understanding.
My hopes would be to take my mum to more galleries or arts events where we can begin to build a vocabulary where she can express a connection from her point of view.
Art can be a great reminder that everyone has a valuable opinion.
Changing the way we think changes the way we consider and address inequities.
In my mum's case, it's a small change which may have a great impact.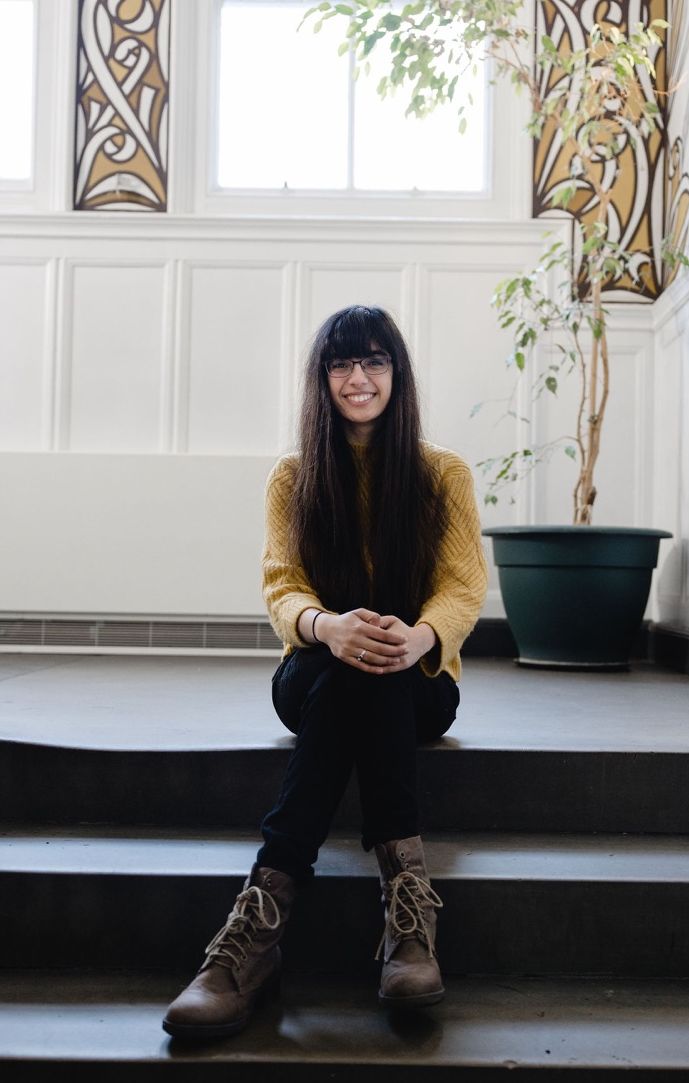 Find out more about Maariyah and her work here
Image credit: Maariyah with Feather Weight exhibition taken by Mark Reeves.
Maariyah was photographed on location at The Storey, Lancaster by Christina Davies.
Christina Davies (Fish 2 Photography) is based in Preston and specialises in branding, interior, and commercial photography. Christina started her business in 2008 and loves working with small Lancashire and North West based businesses.
View Christina's profile on our Creative Directory here.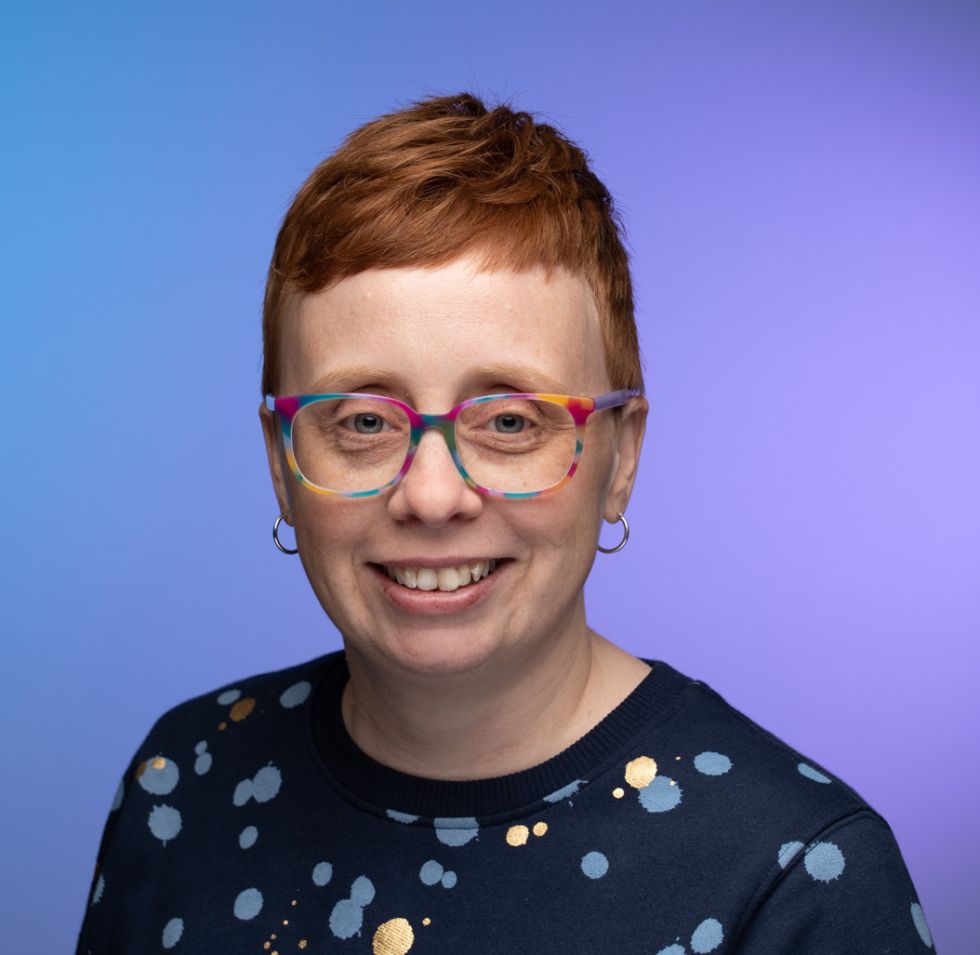 IWD 2023
International Women's Day (8 March) is a global day celebrating the social, economic, cultural, and political achievements of women.

The day also marks a call to action for accelerating women's equality.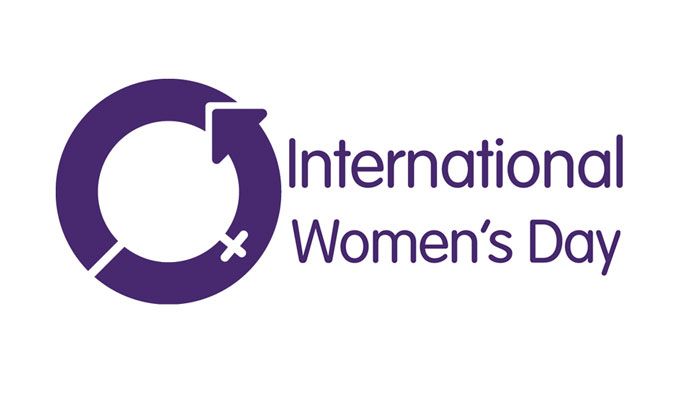 IWD has occurred for well over a century, with the first gathering in 1911 supported by over a million people.

Today, IWD belongs to all groups collectively everywhere. IWD is not country, group or organisation specific
Give Equity a Huge Embrace

We can all embrace equity.

Equality is not enough. Equity isn't just a nice-to-have, it's a must-have.
Equity means creating an inclusive world.

It's important to understand the difference between equity and equality.
Equality = each individual or group of people is given the same resources or opportunities.
Equity = each person has different circumstances, and is allocated the exact resources and opportunities needed to reach an equal outcome.
Equity is something we need to think about, know, value, and embrace unconditionally.

#IWD2023 #EmbraceEquity