#IWD2023: Creative Women - Joelle Taylor
07 March 2023 by Michelle
​To celebrate International Women's Day on Wednesday 8th March 2023, we're featuring interviews with dynamic, trailblazing, and courageous women working in creative fields, who have a connection to Lancashire. Meet ​Joelle Taylor, an award-winning author, poet, playwright and performer who hails from Lancashire.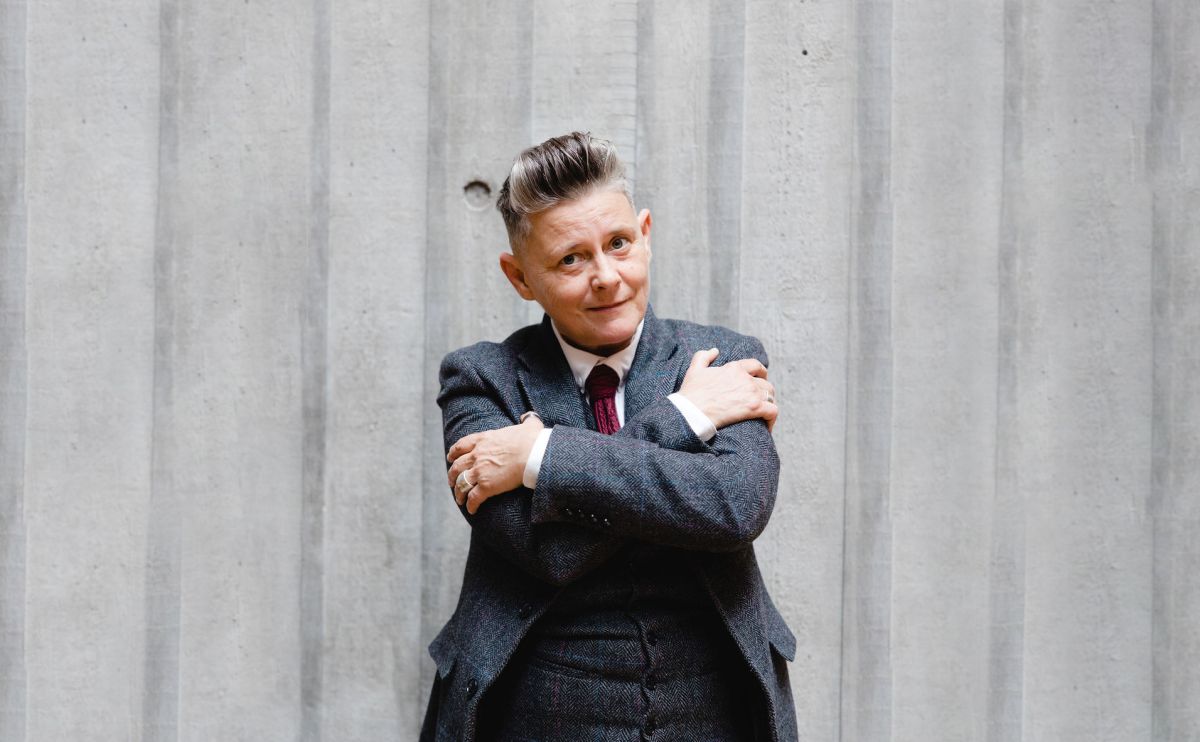 International Women's Day is an annual global event celebrating women and their achievements.
First initiated in 1911, IWD is also a movement encouraging us to stand up for a more diverse, equitable and inclusive world, free of discrimination and stereotypes.
This year's campaign theme is #EmbraceEquity to drive worldwide understanding of why equal opportunities aren't enough!
By embracing equity, we recognise that each person has different circumstances, and may need specific (not necessarily equal) resources and opportunities to help them attain an equal outcome in relation to others.
For the final feature in our #IWD2023 "Creative Women" Series, meet Joelle Taylor, a multi-award winning author, poet, playwright and spoken-word performer.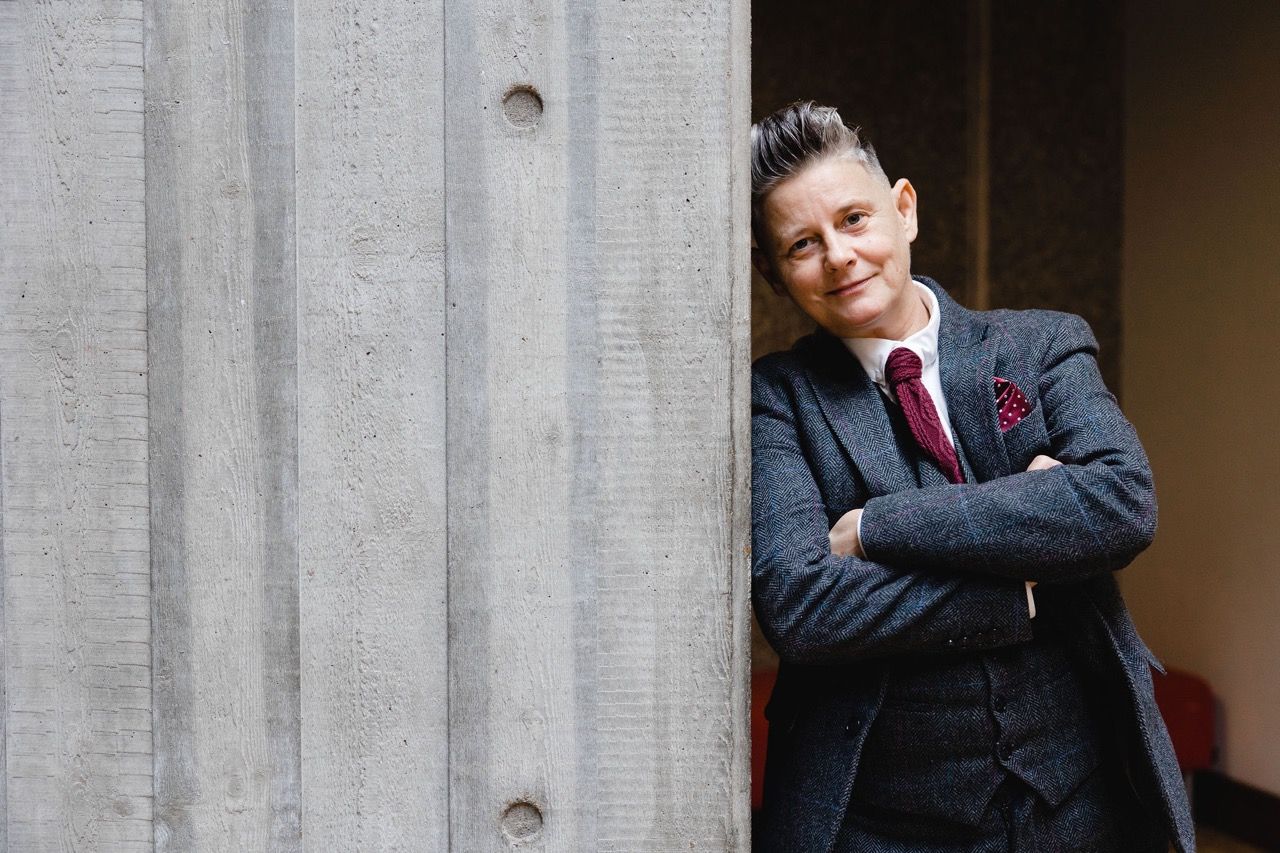 Joelle Taylor is the author of 4 collections of poetry and a novel. She was born in Bolton and raised across Edenfield, Bacup, Rawtenstall, Accrington, Blackburn and Burnley.

Now based in London, Joelle travels the world with her spoken word performances.

Her most recent poetry collection C+nto & Othered Poems won the 2021 T.S Eliot Prize and was the subject of a Radio 4 arts documentary Butch. This collection was also nominated for several other awards, and in 2022 won the Polari Book Prize.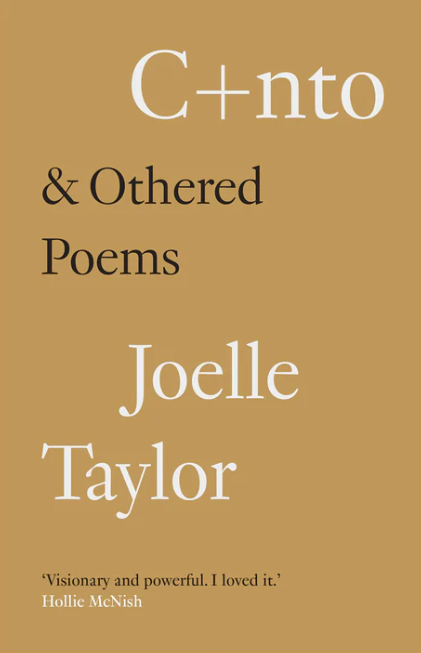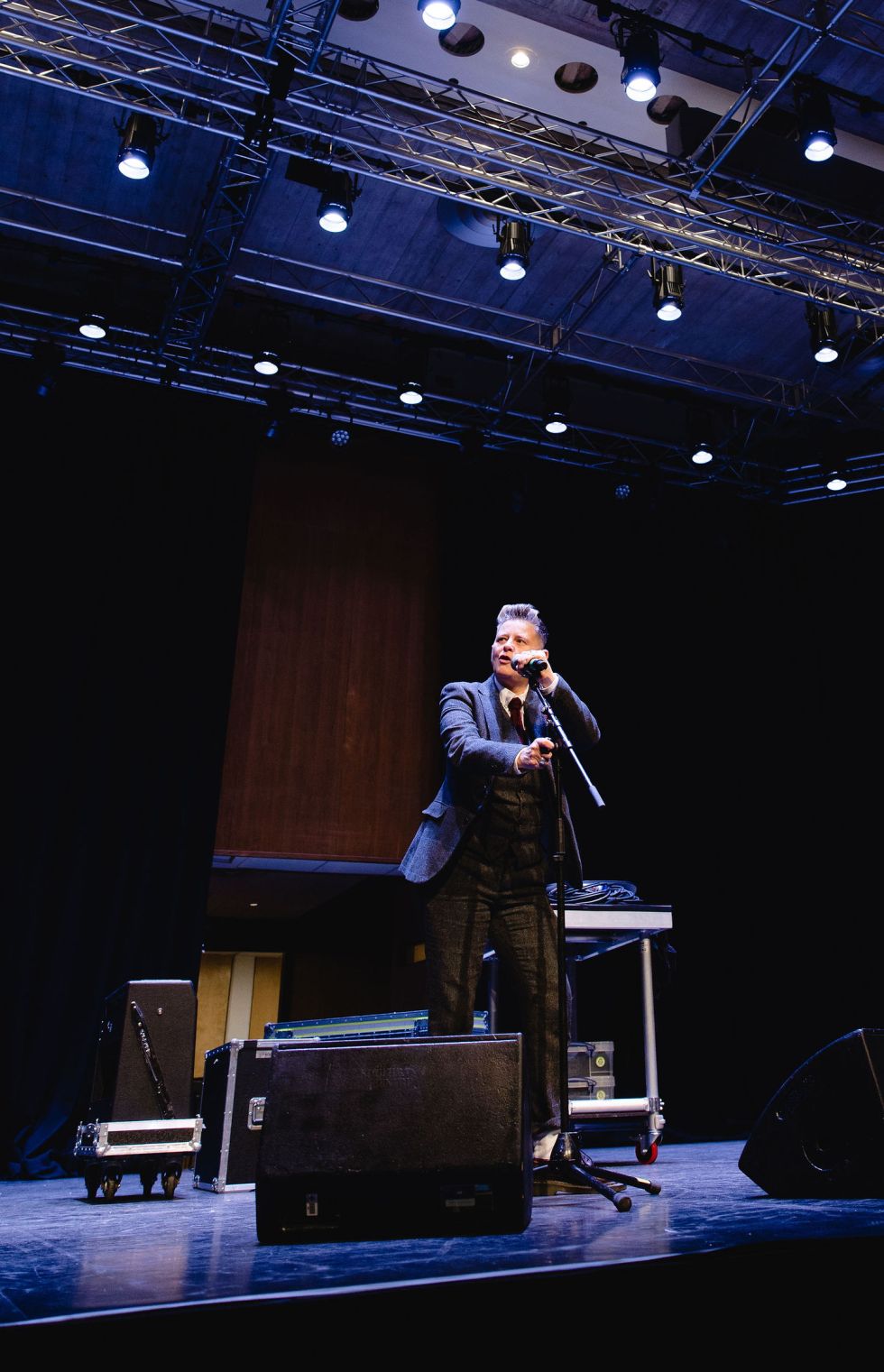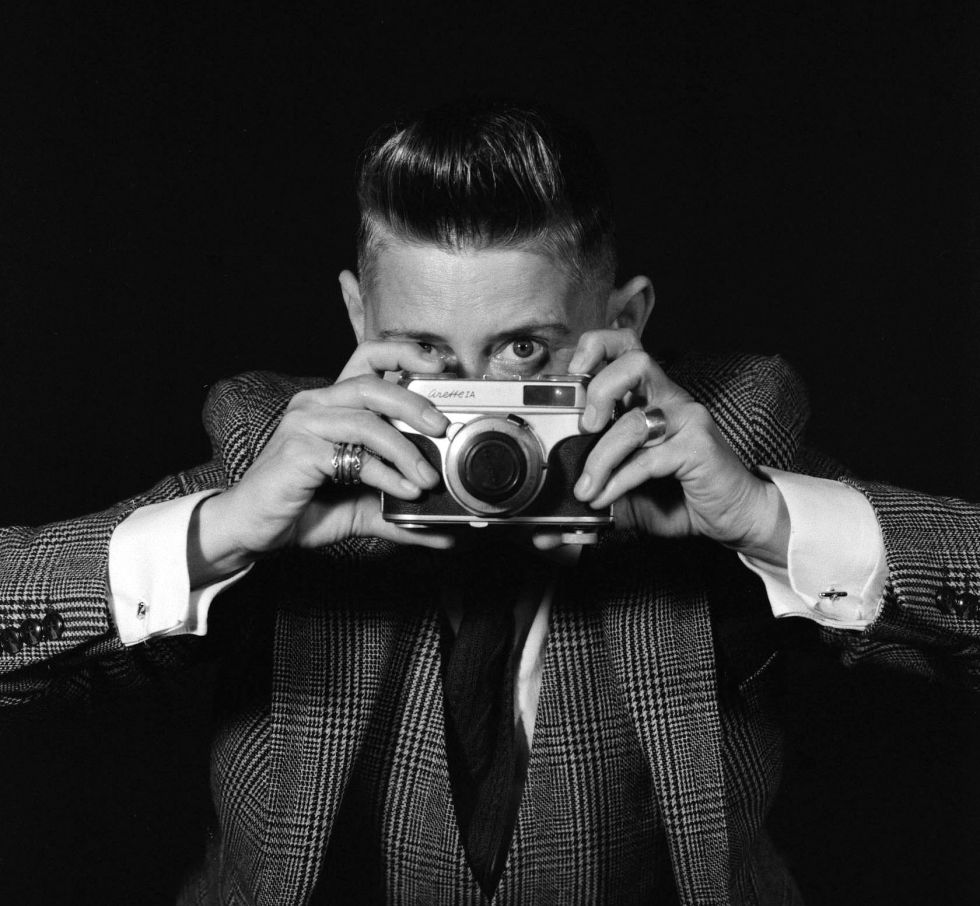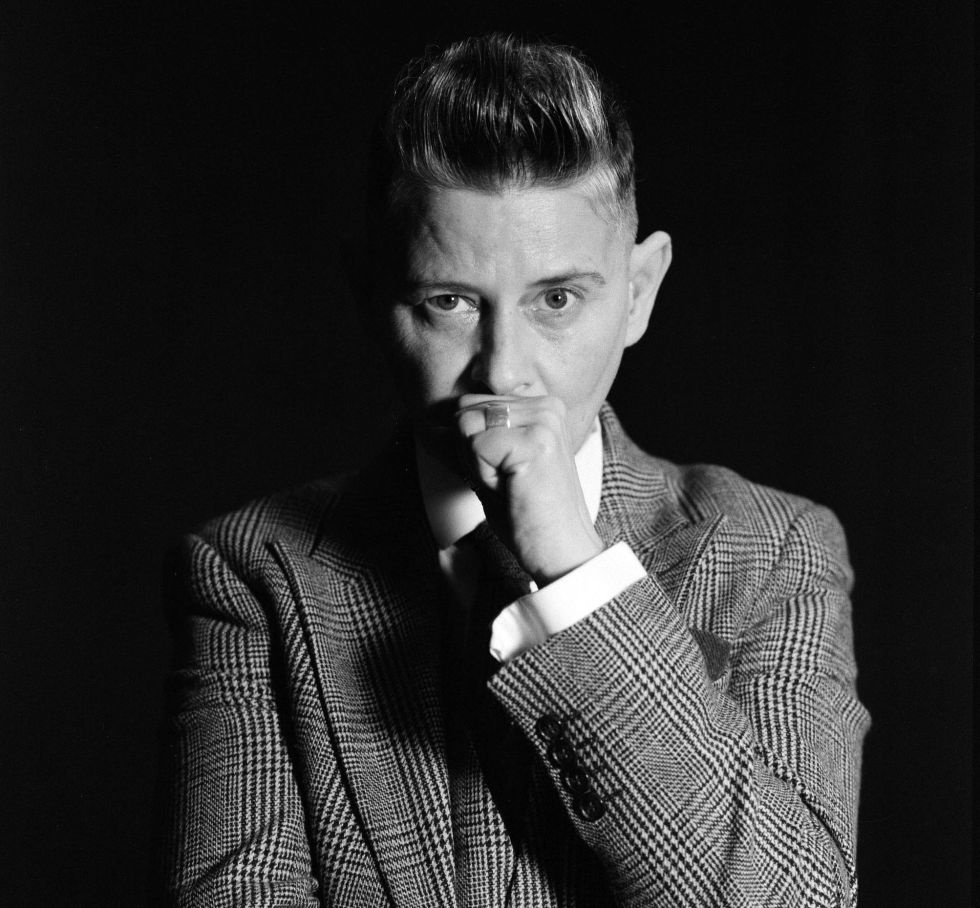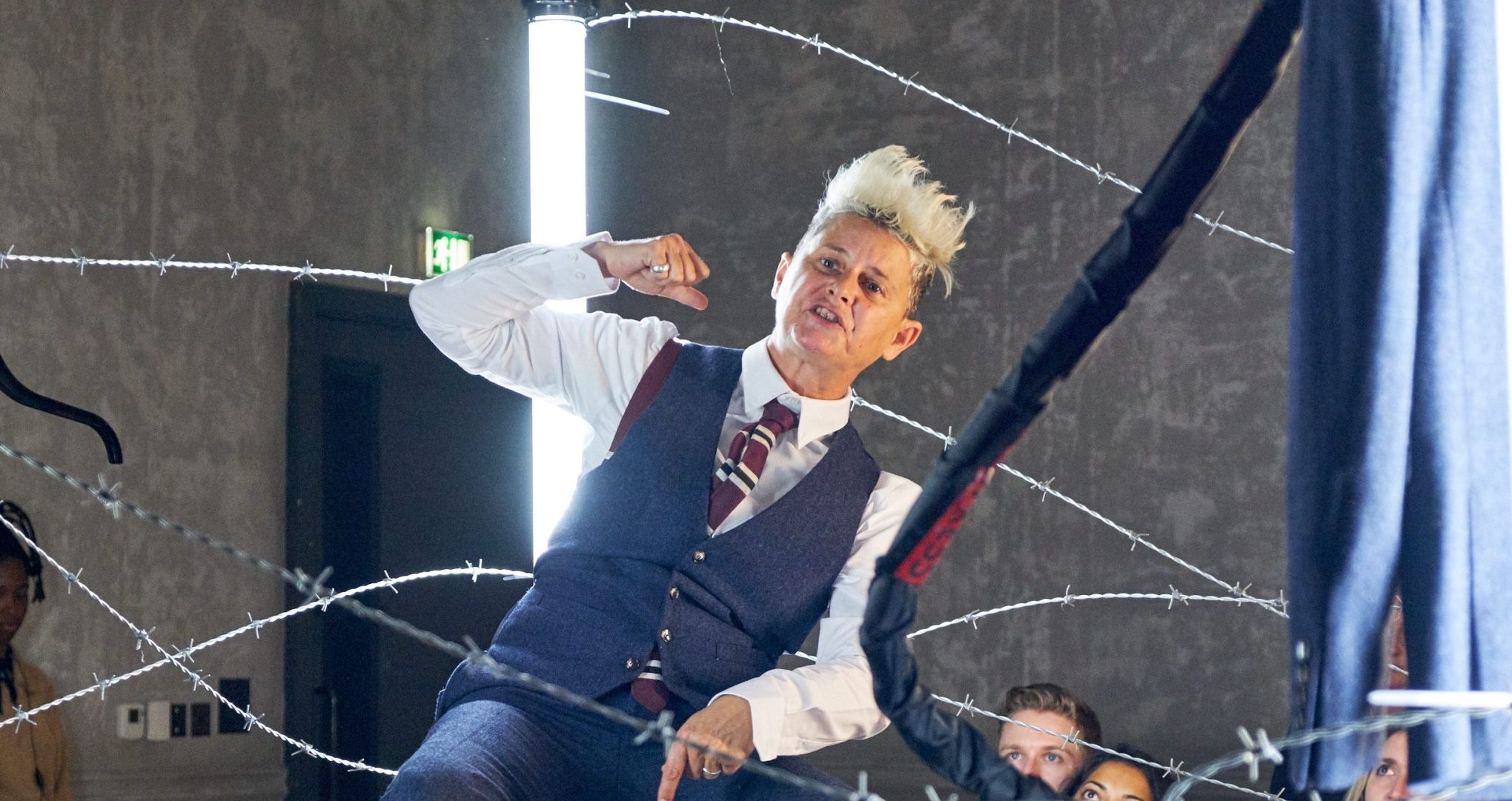 What inspires or motivates your creative practice, and what do you love about working in the creative industries?
I'm motivated by the search for a sense of justice.

Much of my work has been inspired by the idea of body, and how the female body is treated globally.
It still amazes me that I can sit in a room and pull an idea out of air. Then I can follow the process toward writing the idea, developing it into a live production, and on toward publishing.

I love that we can make things out of air.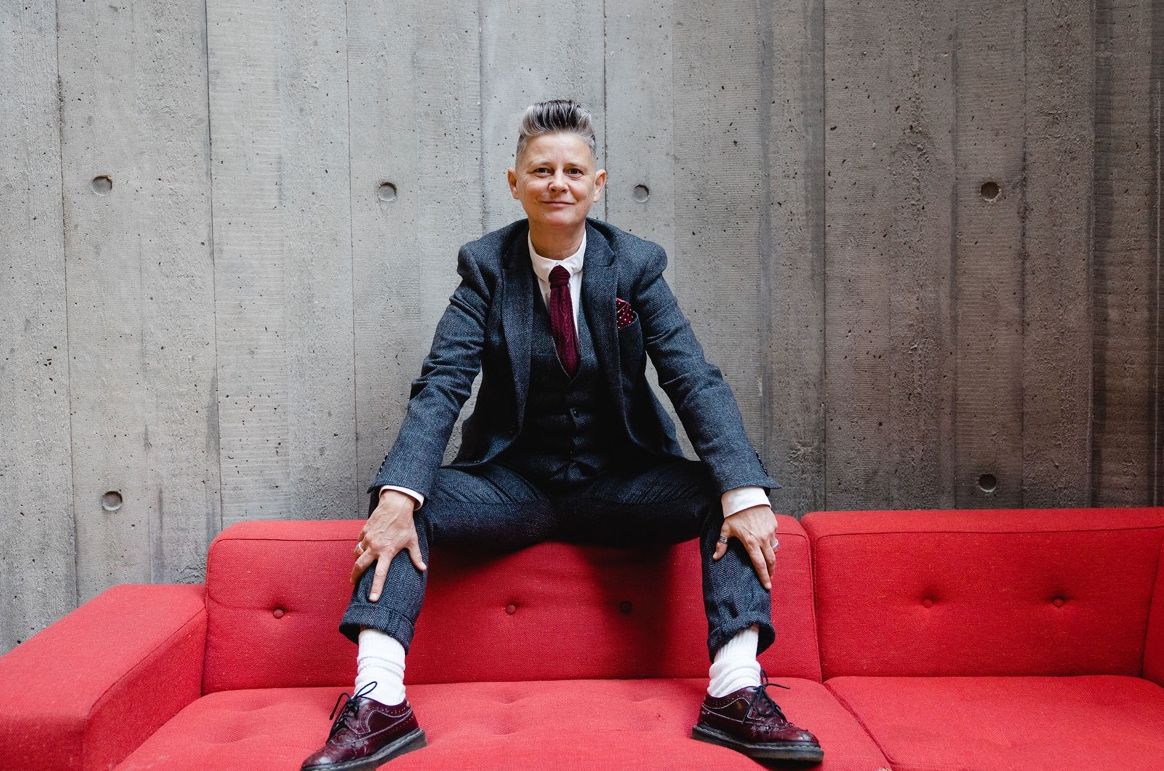 Any advice for women starting out or making their mark in the creative industries?
Being an artist is a political act.
Find other artists like yourself to form a collective with.

Use it to inspire each other to become better, to widen your audience, to deepen your craft.

Collectivity is the antidote to cultural fascism; it demands plurality – and that plurality will give you a voice.

Stand together, support one another's practice, and believe.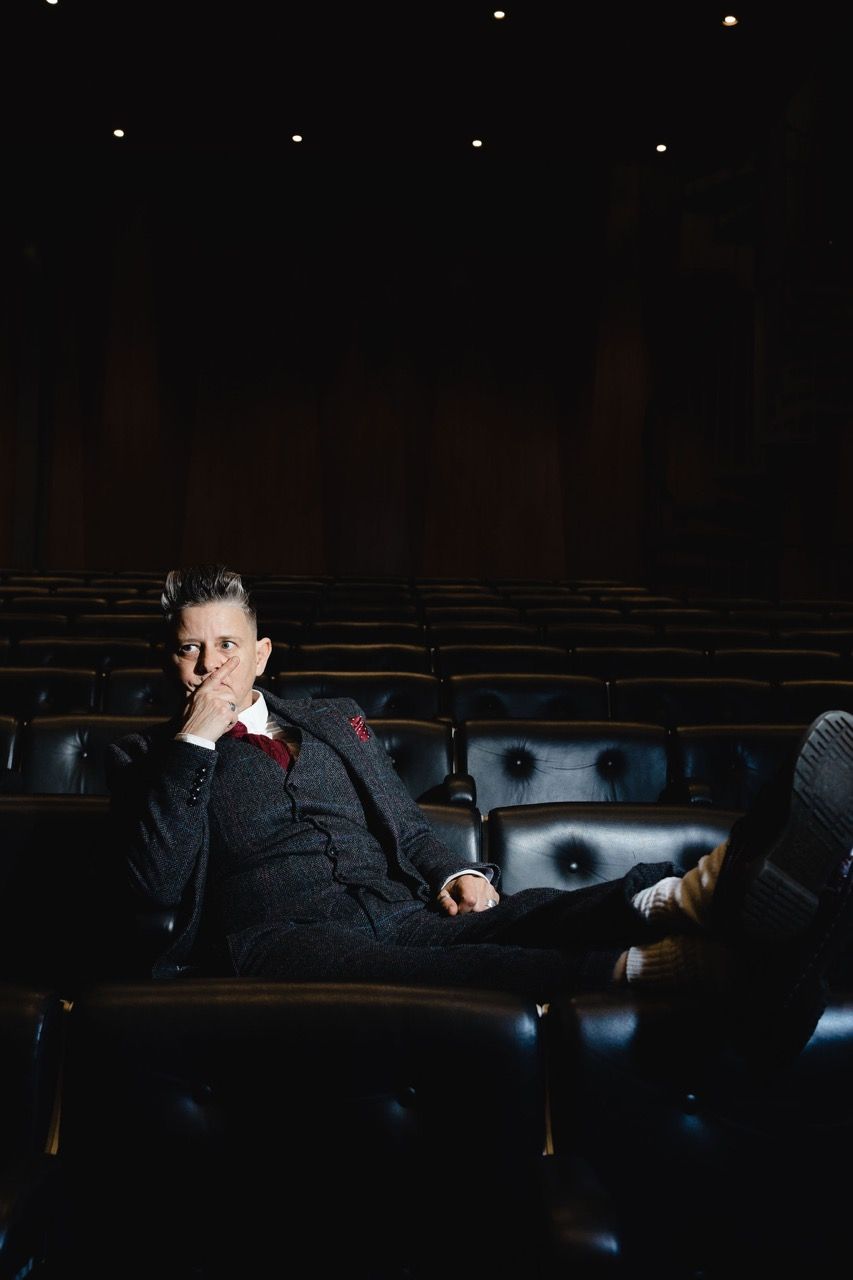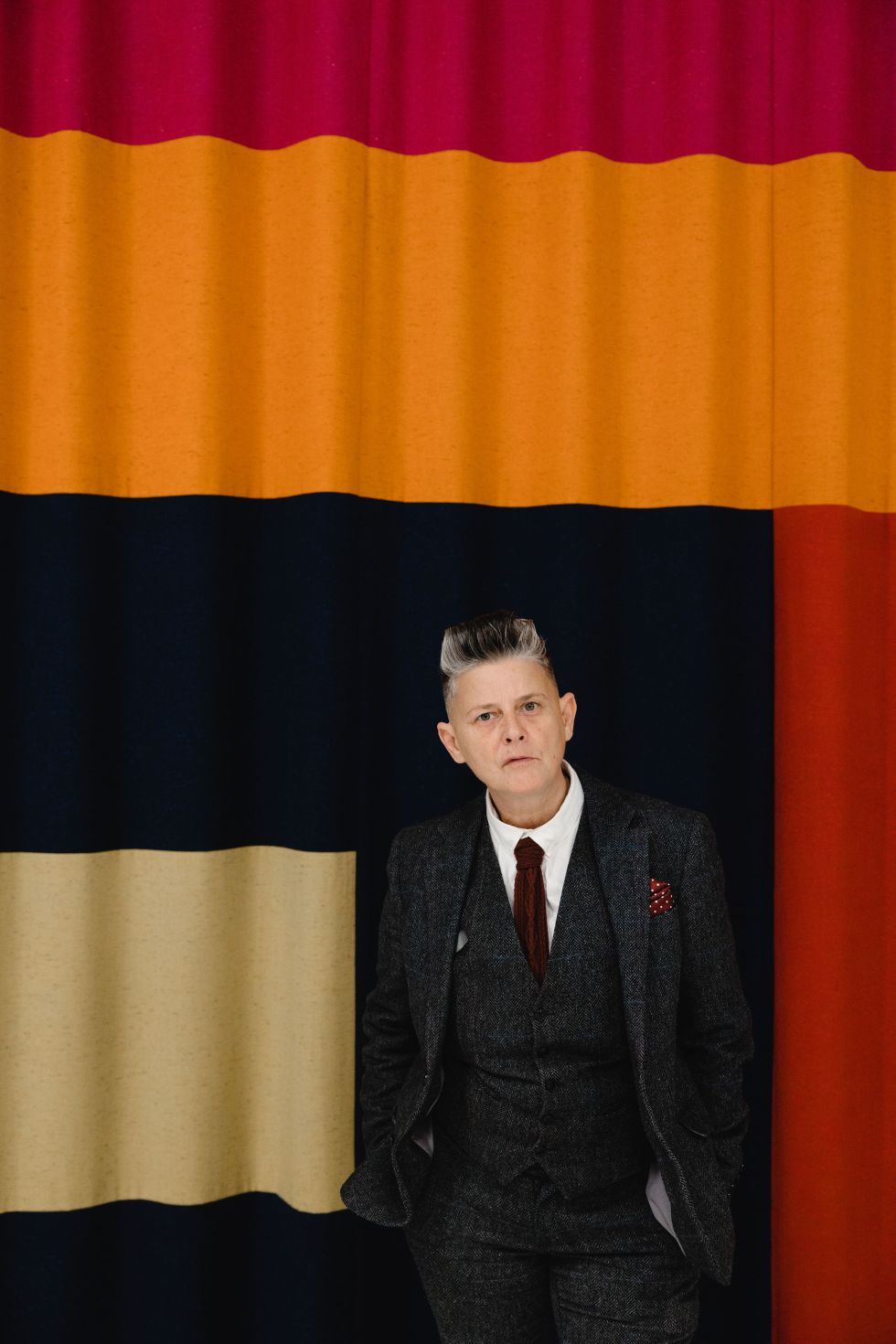 How can we support equity and offer the right opportunities in the creative industries to ensure a fairer, more equal outcome?
Make sure everything you do promotes equal access.
That means...

thinking about providing support to participate in the arts for people without much money;
that access is assured for people of varying physical, emotional, and psychological abilities;
that free childcare is provided for mothers rehearsing or performing;
that we make sure our programming reflects UK's diversity;
that we take economic risks supporting new ideas from untapped communities, the list is extensive...
What are you doing as an author, poet and performer to help #EmbraceEquity?
I am currently touring C+NTO & Othered Poems, which is the unwritten narrative of butch/stud women and the dyke underground of the late 80's and 90's in London.

In doing so, I am hoping to foster an environment more empathetic toward queer and trans lives.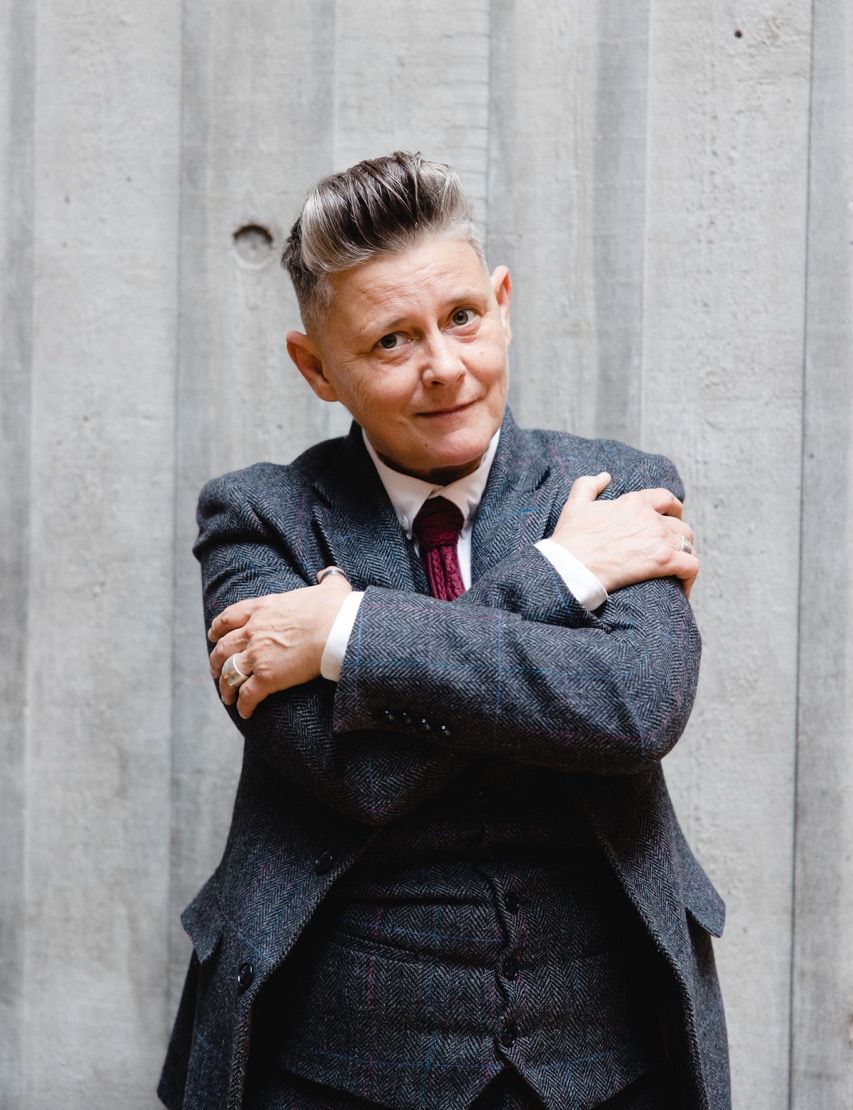 Black and white portrait images - credit: Roman Manfredi.
Rallying Cry performance image - credit: Suzi Corker.
Joelle Taylor was photographed on location at The South Bank Centre in London by Christina Davies of Fish 2 Photography.
Christina Davies (Fish 2 Photography) is based in Preston and specialises in branding, interior, and commercial photography. Christina started her business in 2008 and loves working with small Lancashire and North West based businesses.
View Christina's profile on our Creative Directory here.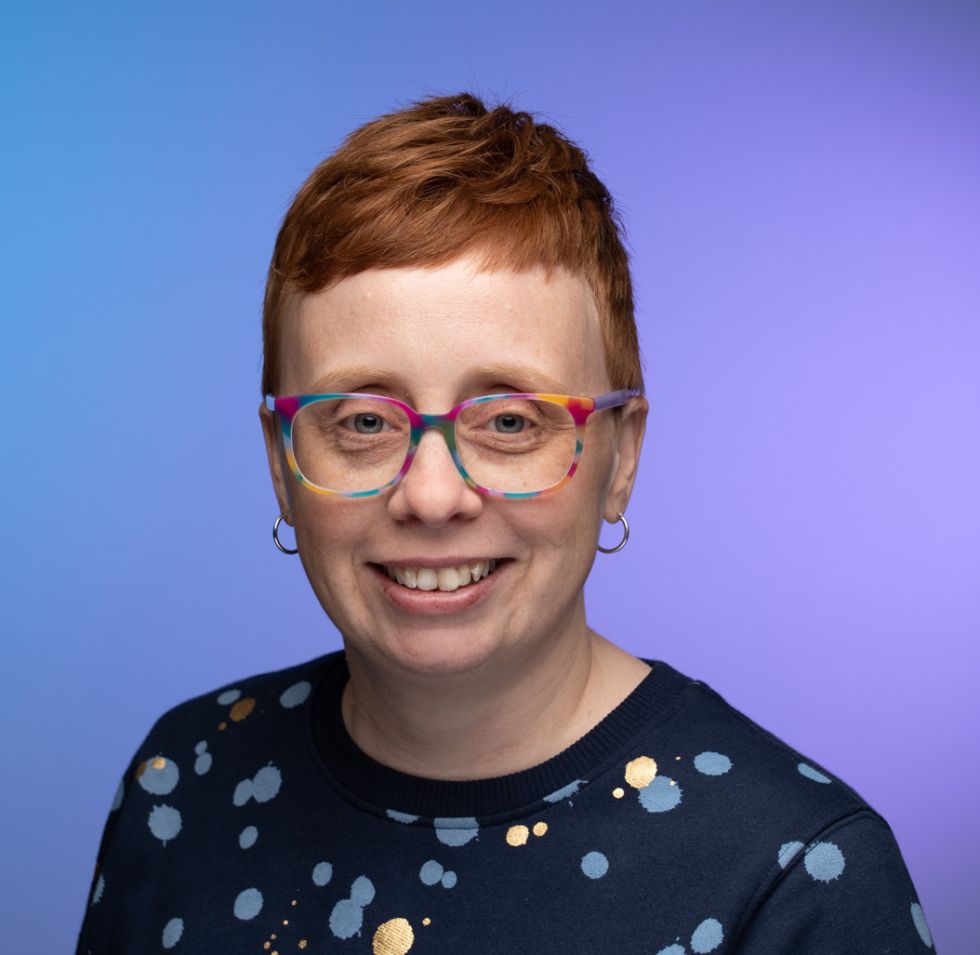 IWD 2023
International Women's Day (8 March) is a global day celebrating the social, economic, cultural, and political achievements of women.
The day also marks a call to action for accelerating women's equality.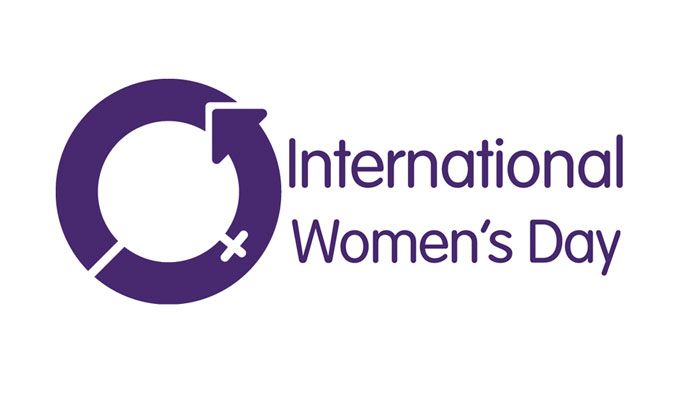 IWD has occurred for well over a century, with the first gathering in 1911 supported by over a million people.

Today, IWD belongs to all groups collectively everywhere. IWD is not country, group or organisation specific.
Give Equity a Huge Embrace
We can all embrace equity.
Equality is not enough. Equity isn't just a nice-to-have, it's a must-have.
Equity means creating an inclusive world.
It's important to understand the difference between equity and equality.
Equality = each individual or group of people is given the same resources or opportunities.
Equity = each person has different circumstances, and is allocated the exact resources and opportunities needed to reach an equal outcome.
Equity is something we need to think about, know, value, and embrace unconditionally.
#IWD2023 #EmbraceEquity