#IWD2023: Creative Women - Jenna Gardner
02 March 2023 by Michelle
​To celebrate International Women's Day on Wednesday 8th March 2023, we're featuring interviews with dynamic, trailblazing and courageous women working in creative fields, who have a connection to Lancashire. Meet Jenna Gardner, the Head of School (Creative, Digital & Community) for University Centre Blackburn College.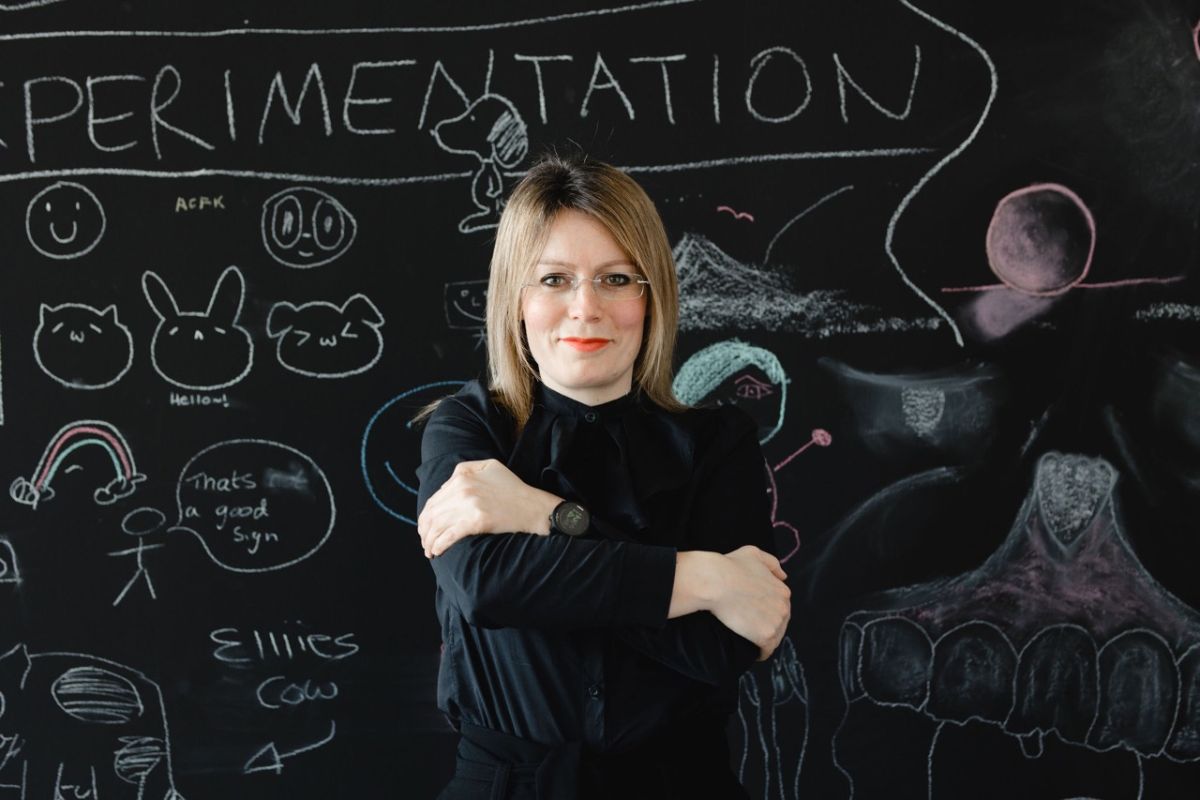 International Women's Day is an annual global event celebrating women and their achievements.
First initiated in 1911, IWD is also a movement encouraging us to stand up for a more diverse, equitable and inclusive world, free of discrimination and stereotypes.
This year's campaign theme is #EmbraceEquity to drive worldwide understanding of why equal opportunities aren't enough!
By embracing equity, we recognise that each person has different circumstances, and may need specific (not necessarily equal) resources and opportunities to help them attain an equal outcome in relation to others.

Our series for this year's International Women's Day campaign continues with an interview with Jenna Gardner, Head of School for Creative, Digital & Community at University Centre Blackburn College.
Jenna has been part of the faculty at Blackburn College for an exceptionally long time.

She has experienced first-hand how this educational institution has evolved to support creative students and the creative industries.

Jenna has also played a pivotal role in helping it to do so too.
Let's find out more about Jenna, and her thoughts about embracing equity and supporting equality.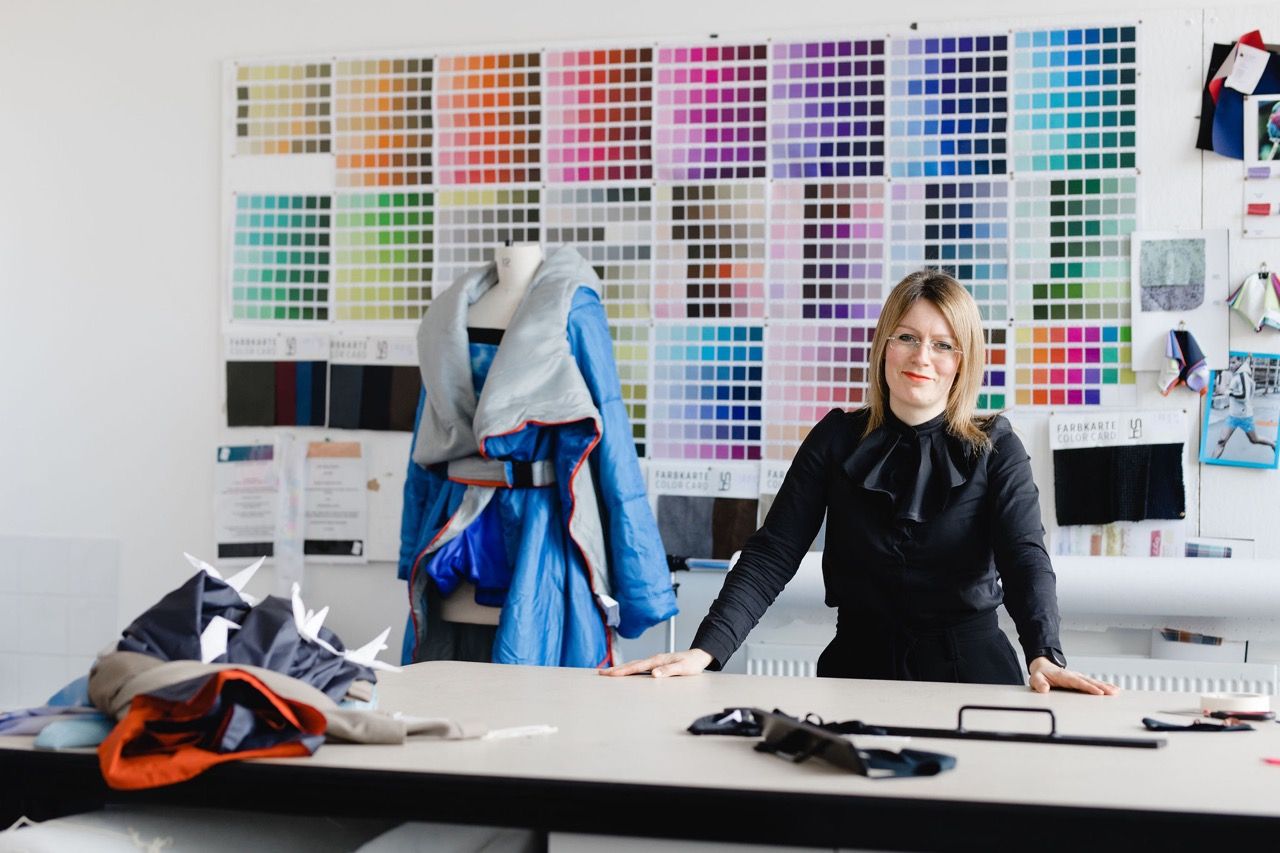 Jenna, what's your connection to Lancashire, and tell us more about what you do?
Well, I was born here for a start! I live in Accrington and I work in Blackburn.

In my role as Head of School for Creative, Digital and Community at University Centre Blackburn College, I manage the school staffing, students, the resources, and the curriculum.

I'm very fortunate to be able to work with lots of Lancashire-based educational institutions, companies and organisations on creative and curriculum projects.
I love working with different people, and being here in Blackburn means I get to do this every day!
Blackburn is such a melting pot of diversity, which creates a wonderful culture and creative landscape to work in. It's very inspiring!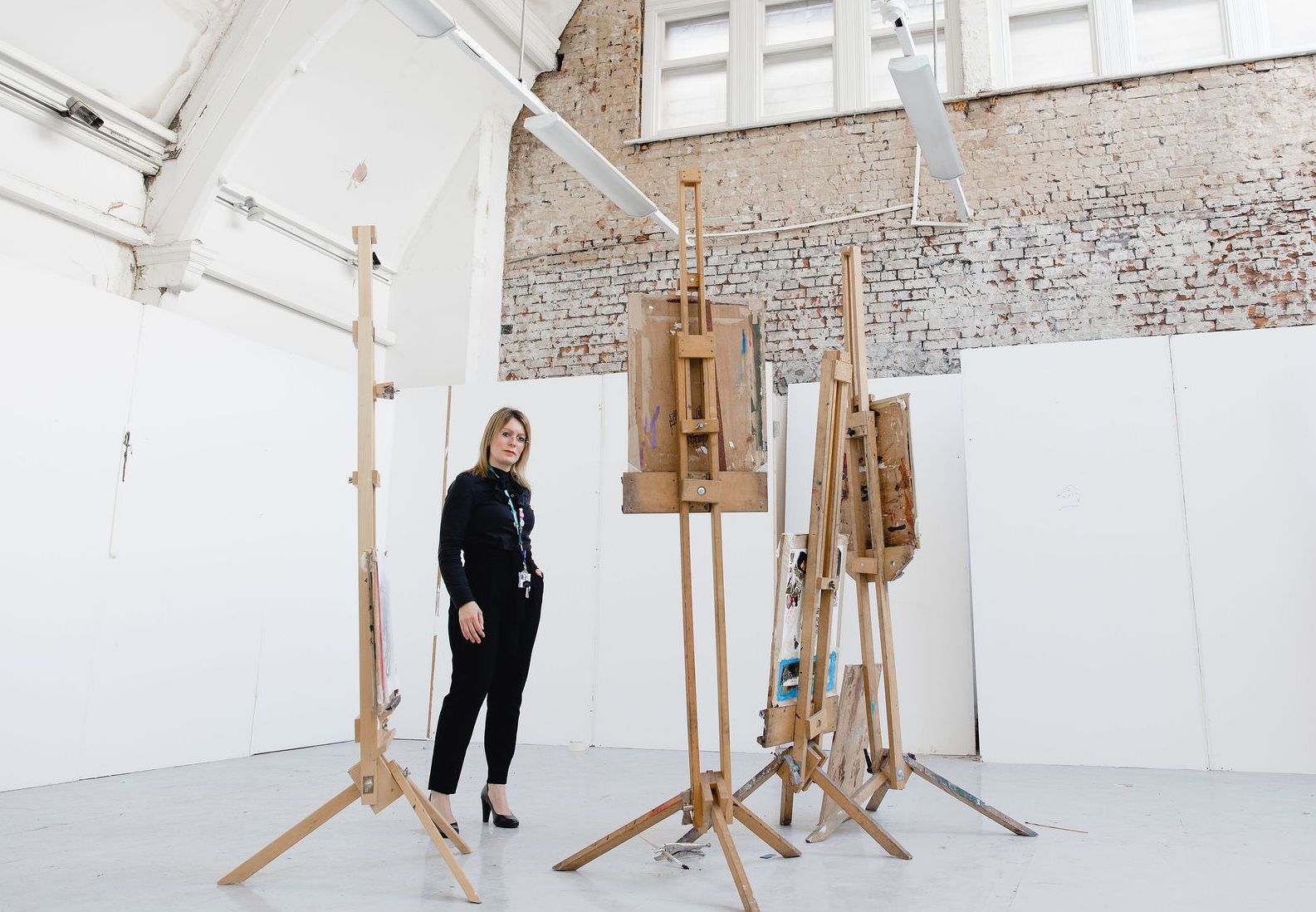 How long have you been working in Creative Education?
I have worked at Blackburn College in various capacities for almost 21 years – that's half of my life!

First, I started out as a Lecturer in Graphic Design covering for a few modules on the Graphic Design degree programme.

I'll be honest that I hadn't considered teaching as a career and was working as a graphic designer at the time when I was asked to help out.

I loved working with the students and so I undertook my teaching qualification part-time in the evenings whilst holding down two jobs during the days.

I didn't mind this at all, because I was doing things that I loved.

When my daughter came along back in 2007, I decided it was time to settle things down, so I went full-time at Blackburn College.
Since then I've been Programme Leader of the Graphic Design degree, then Academic Group Leader for Creative and Digital, then Assistant Head of School and now I am the Head of School.

It's been a progressive journey and I've always been trying to grow and develop my design abilities, skills, creativity, knowledge and understanding and then apply this into my work.

I undertook my MA in Graphic Design back in 2011. Now I'm a PhD Design candidate at Lancaster University exploring collaboration as an educational pedagogy in the design school.
What inspires and motivates your creative practice?
My fundamental approach is all about collaboration.

It's my passion for working with people and using the power of design to make positive changes which drives my practice. I'm in education because I want to make people's lives better. I'm in design education because I want to teach people that design has the power to change the world.
It's incredibly rewarding and motivational when past students share their stories of how they are changing a small part of their world.

These days I don't make much visual work, most of my energy is invested in researching and writing to enable others to produce visual or creative work and to express their ideas.

My creative process focusses on knowing and understanding; and my design outputs tend to be interactions between people or ways of doing things rather than a traditional visual or physical design solution to a problem. Most of my visual work ends up as mind maps and diagrams or models of working.

[Click the right arrow to scroll through the gallery images]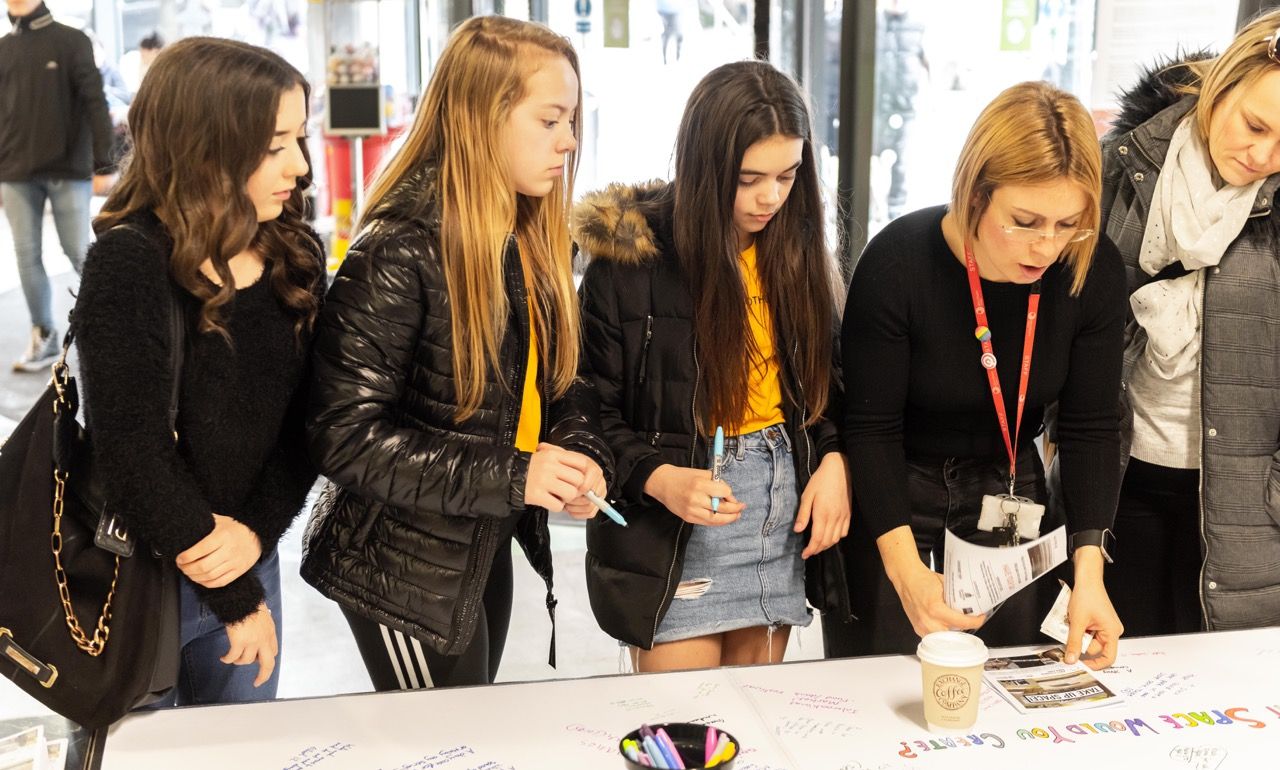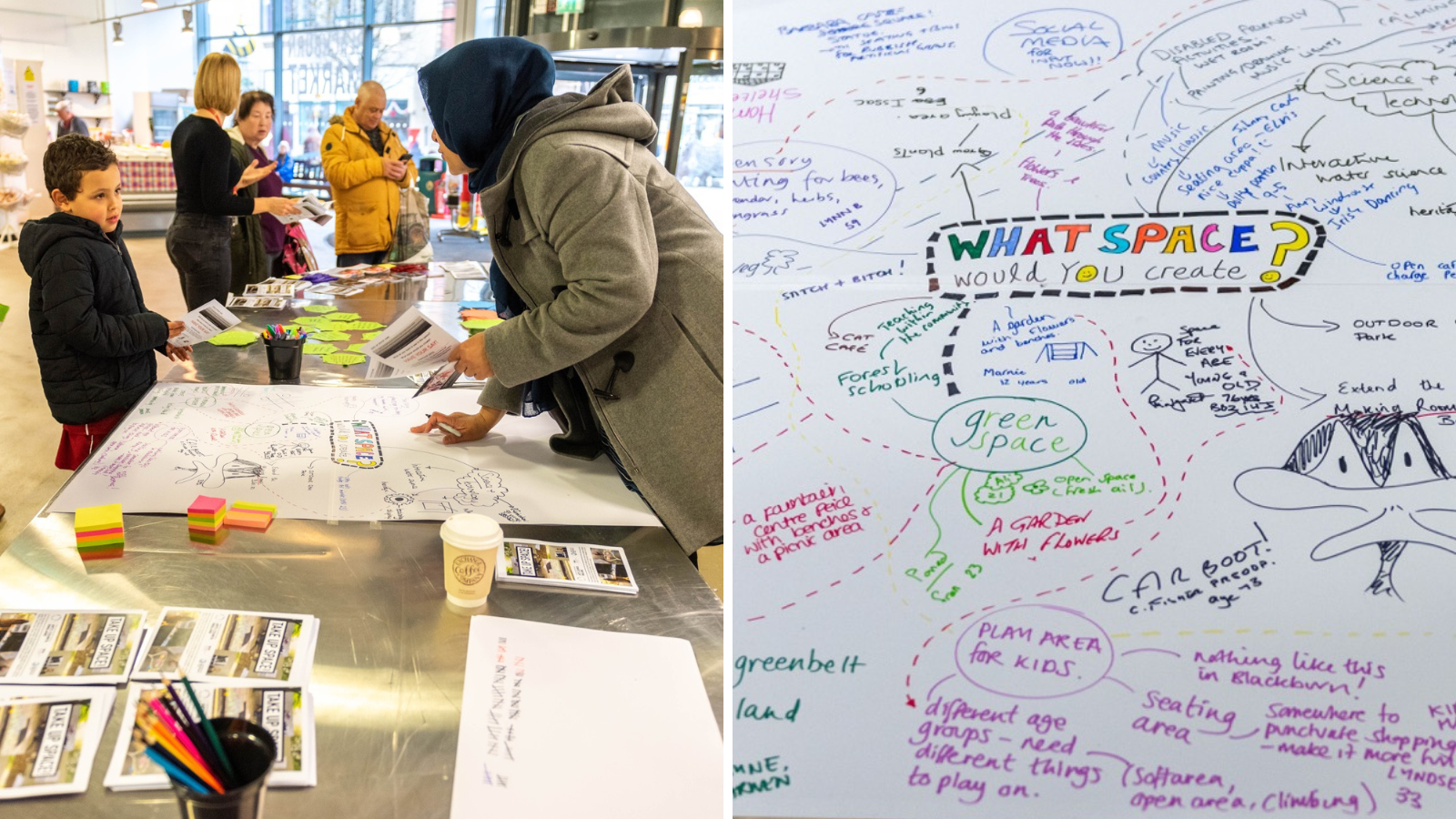 Many of the design and co-creation images showcased in this article are from a community research project which concluded just before lockdown called Take Up Space.
I work on many projects, but this is my proudest achievement to date because I was immersed in every aspect over the lifespan. I worked with hundreds of community stakeholders and student participants over three years to re-imagine a public space in Blackburn town centre.
These proposals may never take actual form, but as I mentioned earlier, the most important aspect of the creative process is the idea generation and working in the grey space. The real emphasis of the project wasn't actually to design a space, even though that was the final visual outcome.
The purpose was to encourage diverse communities to work creatively together, share ideas and to engage in the arts.
[Click the right arrow to scroll through the gallery images]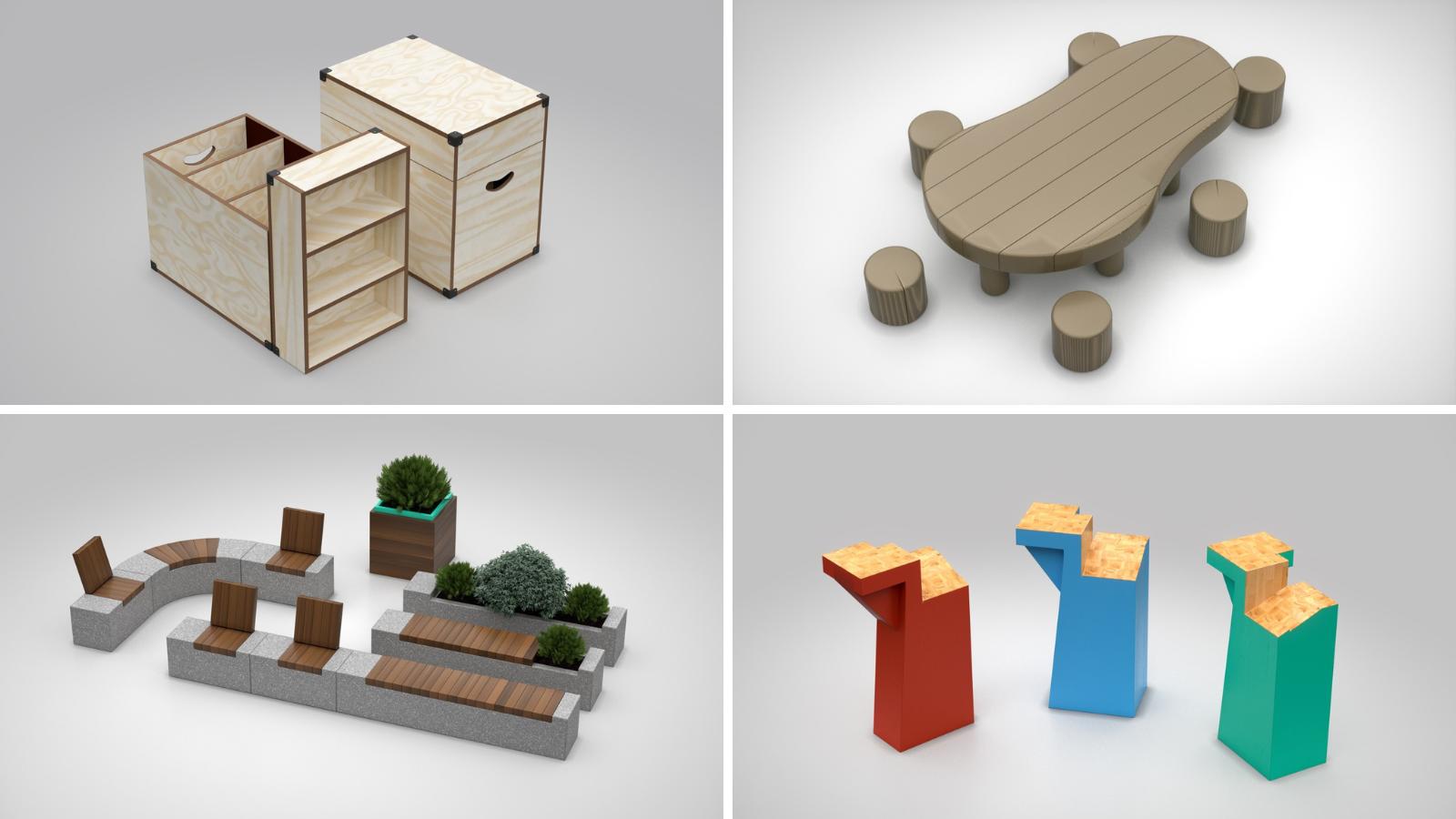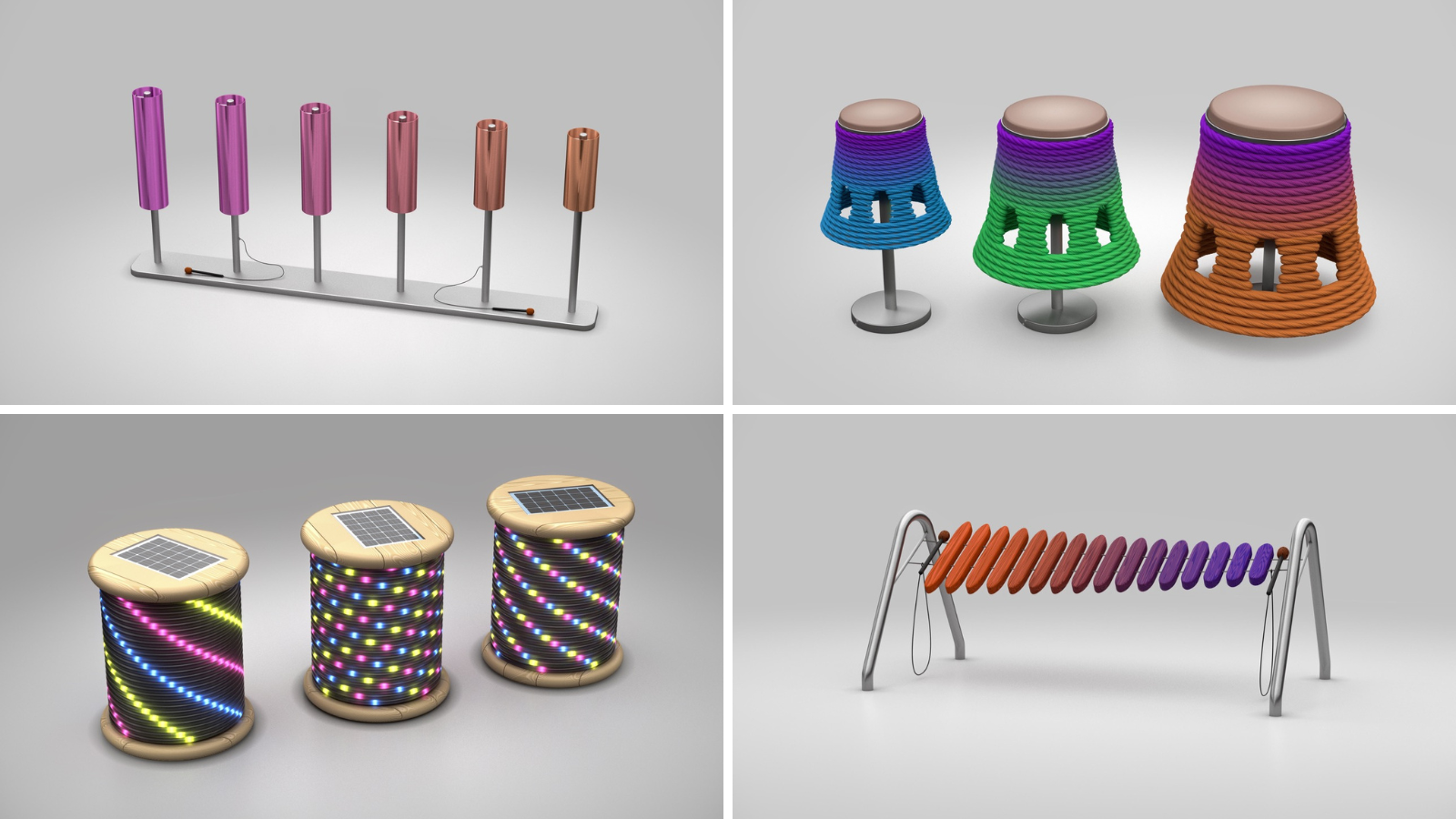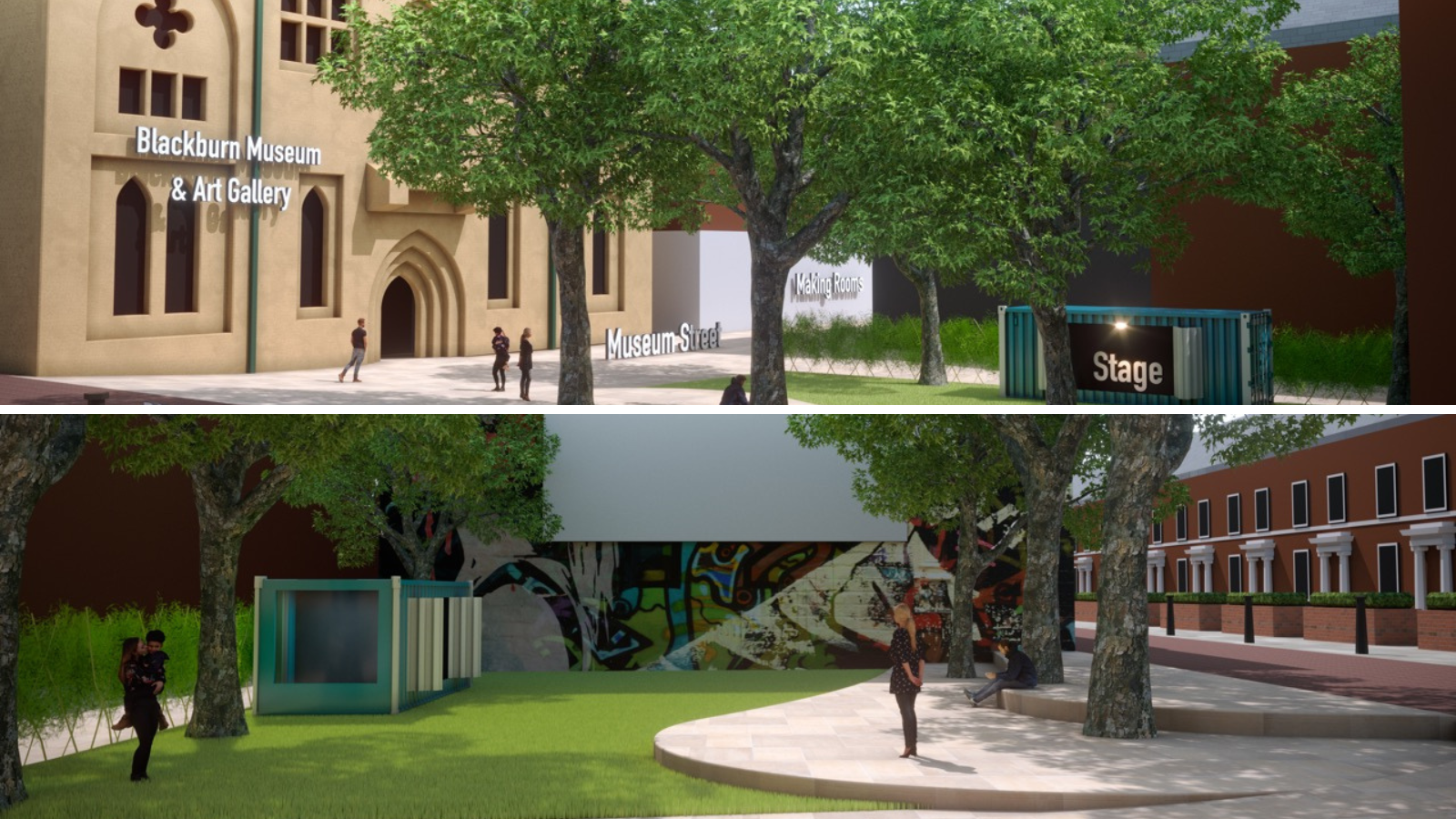 What do you love about being a creative and working in the creative industries in the North West?
I believe that everyone is creative, it's just that I have chosen to do it professionally. Doing the thing that you love for a job is incredibly rewarding.

The people are what make this a wonderful industry to be a part of in the North West.
I'm always amazed by how open and supportive north west businesses and organisations are about working with education. There's also loads of opportunities here and most graduates are in employment within the industry soon after finishing their degree.
Any advice for women starting out or making their mark in the creative industries?
Don't have imposter's syndrome.

I probably spent the first 15 years of my career believing that I wasn't good enough, and it's not helpful for you to do this to yourself.
This is because you are always working so hard to prove yourself to other people, when really the only person you need to prove anything to is yourself.
Surround yourself with people who enable and champion you, and remove yourself from those who don't.
I am incredibly lucky to have two champions in my career, and interestingly both are male.
Thankfully I have never experienced inequality in the workplace owing to my sex, because Blackburn College promotes equity and respect as core values.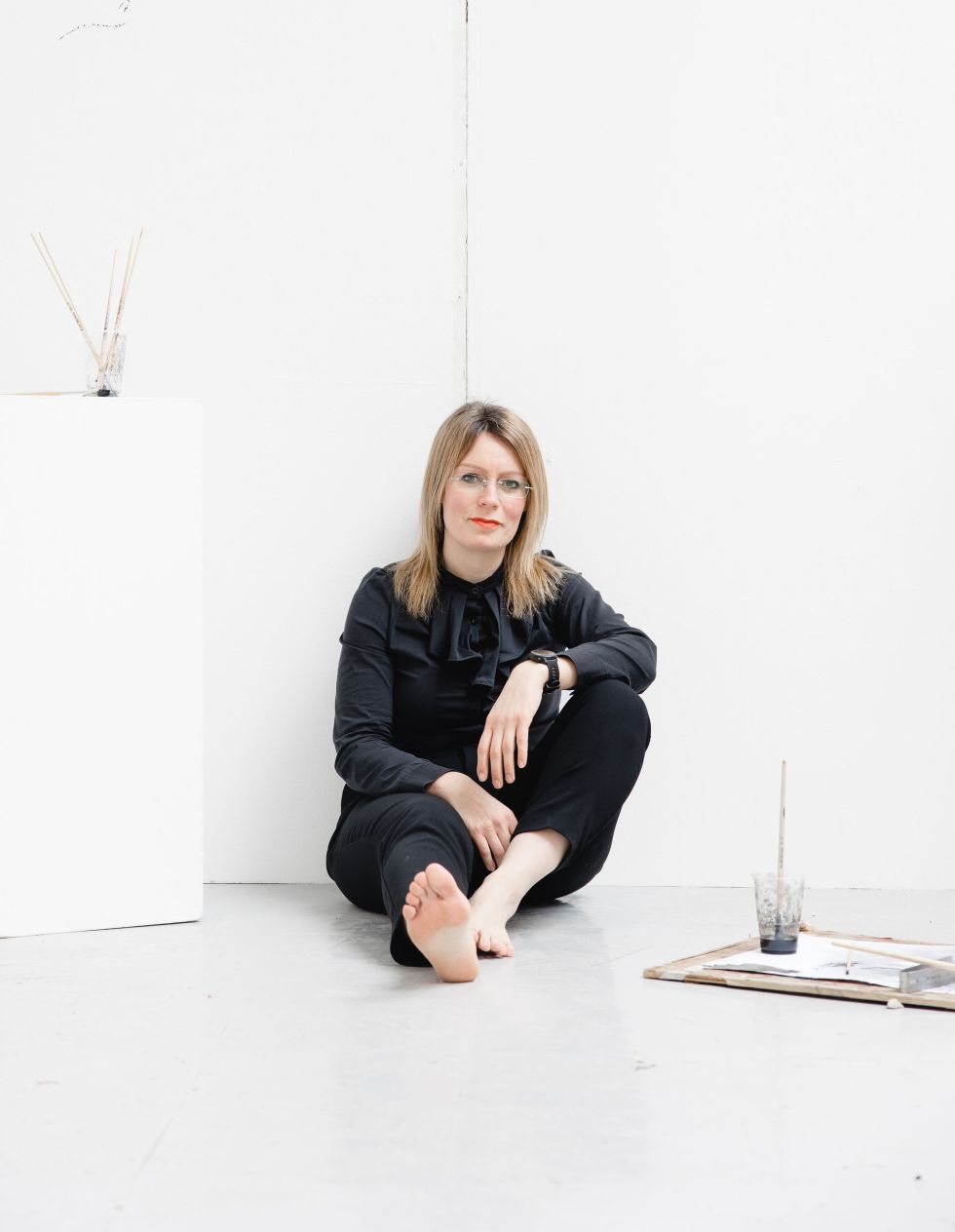 From a creative perspective, what do you think Lancashire has to offer female creatives, that other regions might not?
Lancashire is a really friendly place. It's authentic and un-pretentious. I find that the creative scene in the north has a sense of inclusivity, and diversity is embraced and encouraged.
I work with equal numbers of male and female creatives now whereas when I started out, it was male-dominated so much progress has been made in a relatively short space of time on that front.

Beyond this, the geography makes this a great place to study and work.

Being largely made up of towns with relatively small cities, separated by corridors of countryside in-between, you find there are dialects of design which have developed distinctly, yet they are culturally bound.
There's a real sense of a Lancashire community spirit which is about being nice to each other and celebrating differences.

I'm also a firm believer that nature cultivates creativity and we have breathtaking countryside on the doorstep wherever you are in Lancashire. If you're stuck for an idea you can just go for a walk and within minutes you'll be with nature.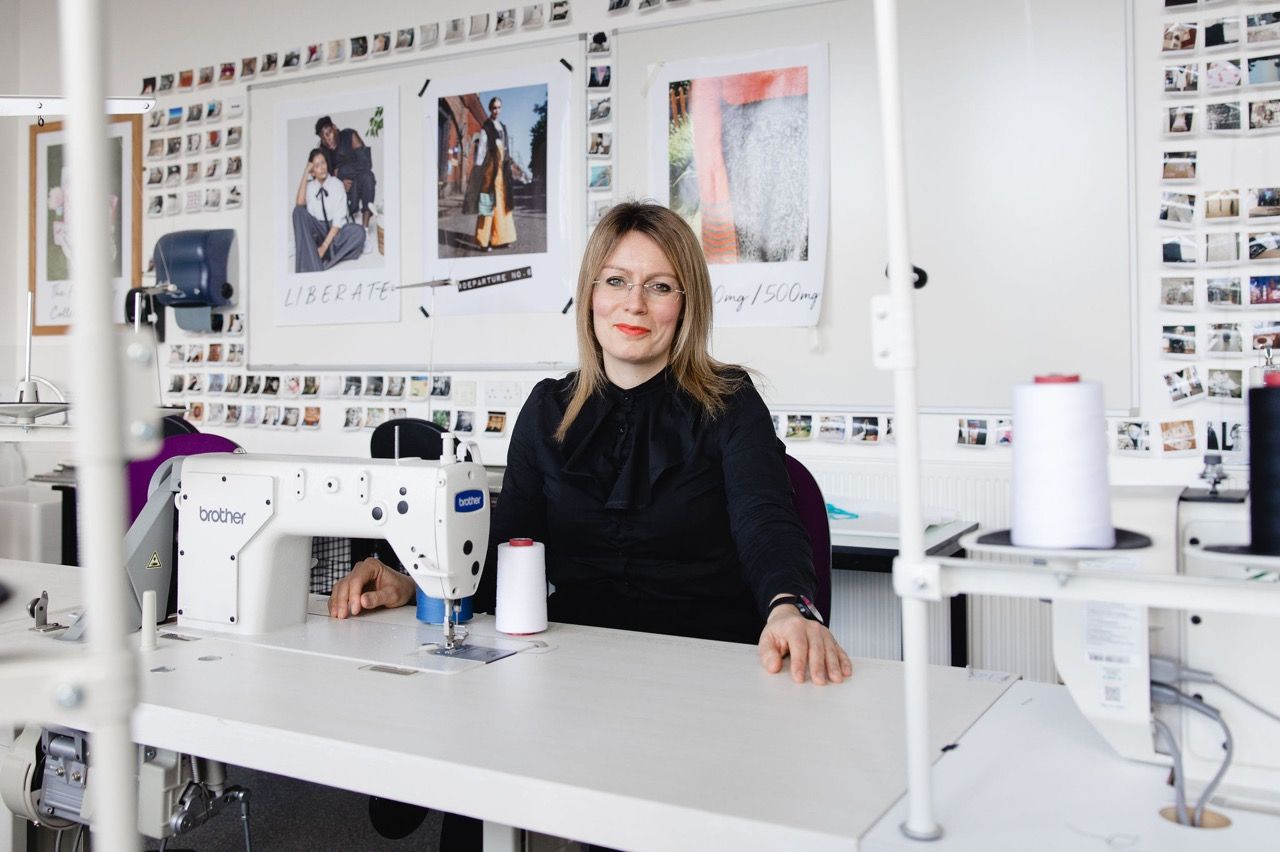 As an educator, how do you think we can promote equity and offer the right types of support and opportunities to ensure fairer, more equal outcomes for all?
For starters, the government need to stop stripping out the arts from the national curriculum and make it easier for young people to express themselves creatively and individually. Most schools only allow children to choose one GCSE subject from the arts, yet make it mandatory for them to study multiple sciences.

I also worry that the primary means of measuring intelligence and skills in schools is focused on logic and memory which isn't very equitable.

I say this because I don't have a good memory and really struggled in examination conditions but excelled in subjects where coursework and practical work was undertaken and creativity and spatial intelligence were assessed. This impacted upon me even into my adult life because I believed I wasn't intelligent. I now know that there are many different types of intelligence and they need different types of measurement.

Our experiences at school shape our future, so it's really important that young people have a positive and equitable education.

I think that a radical shift in the way we assess and measure intelligence and knowledge needs to happen, and our teachers and educational leaders are the best people to make decisions about the curriculum for the communities in which they work.
In tertiary, and especially in higher education, you design your own curriculum and assessment strategy so you at least have the opportunity to be more diverse and equitable.

What would it look like if schools had more autonomy to design their own approaches which were grounded in the people and places they serve?
As an educator, I believe there is no right or wrong.

So I teach my students to ask questions and challenge assumptions.

I'm also more interested in process than solution.

Ideas are king (queen) in my world!
I aim to write curriculum which fundamentally encourages people to explore their own creativity and to develop an understanding of self in order to better design for others.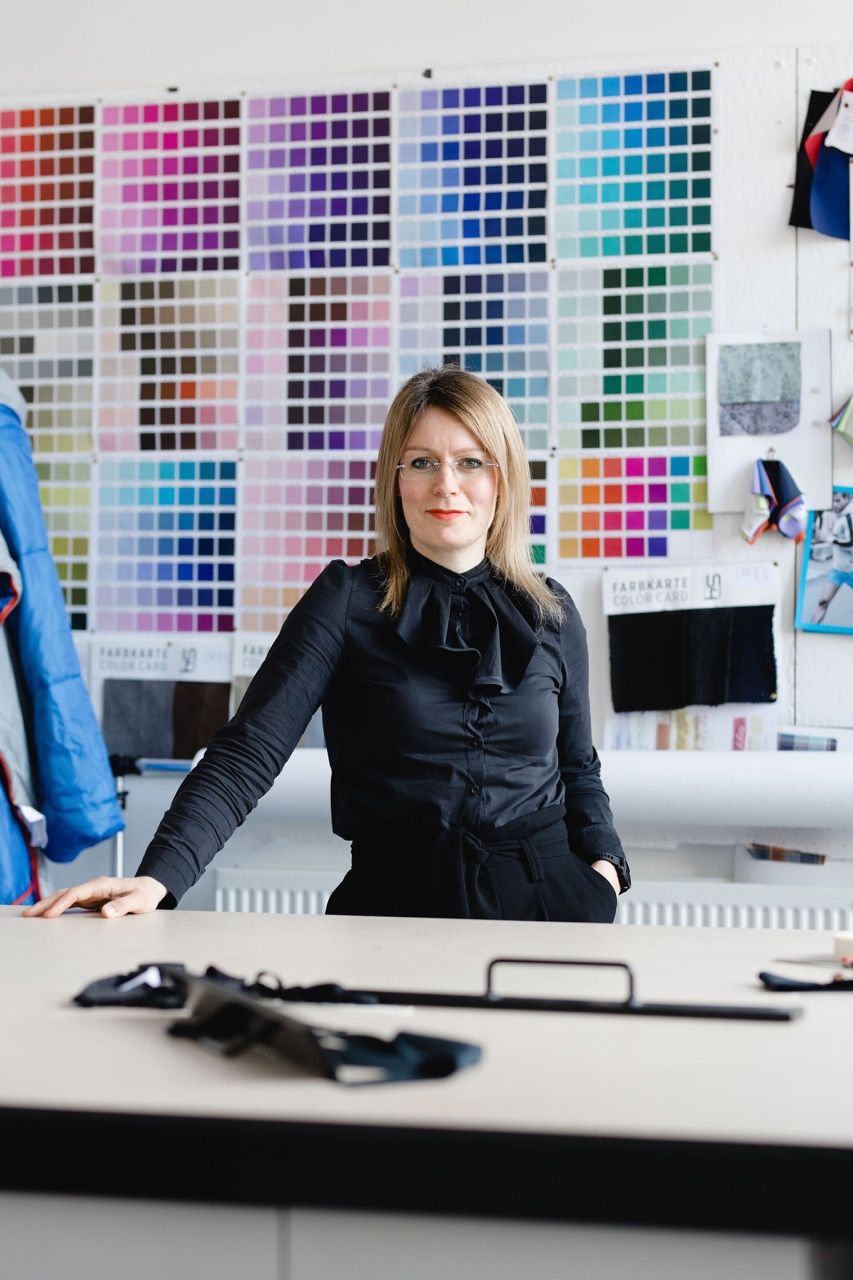 Design creates equality as it works for people; but it is co-design which creates equity as it works with people.

I also believe that risk-taking and failure are the essential ingredients for innovation and change, but most educational frameworks don't genuinely allow for this.
A lot of jobs in the future will be automated but creativity will never be.

On a humanistic level it's important that we educate young people to embrace their creativity and collaborate with others, in whatever subject they are studying.

My PhD explores how collaboration and co-design approaches can augment education and my practice experiments with these approaches. The future is uncertain but innovation will be driven by people who are prepared to take risks and can imagine possibilities: creatives.
So, I suppose the "take homes" here are that for true equity, education should:
1. Create opportunities for people to study more of the subjects they love.
2. Measure their performance in different ways which are best for them
3. Make space for people to make mistakes and learn from failure and celebrate intellectual diversity, because we are going to need it in the future.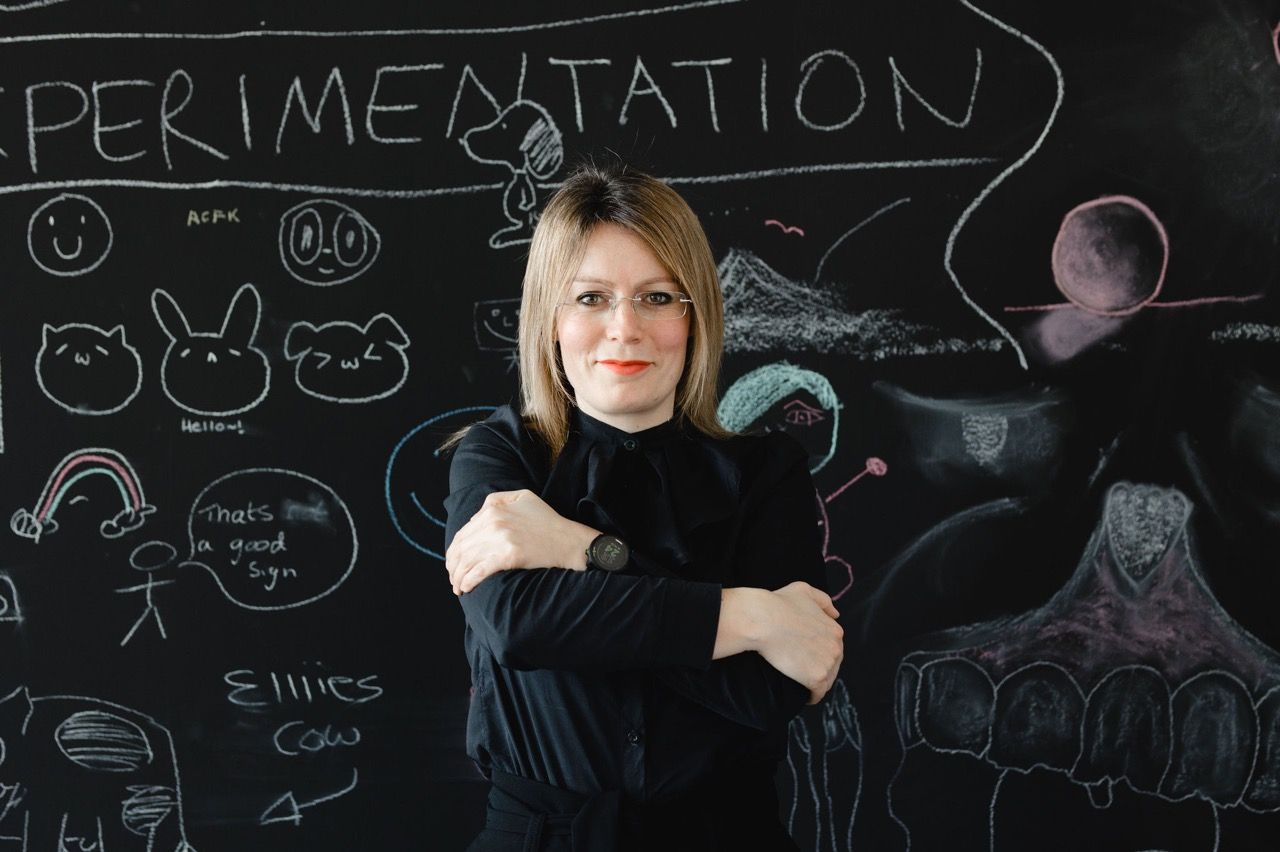 What are you doing as a creative educator to help #EmbraceEquity?
I really love the IWD theme this year because I've been developing equitable curriculum for years and feel strongly that equity is important for individual and societal progress.

One size has never fit all. My philosophy is to meet my students where they are.

I acknowledge that success is about distance travelled; not where it started and definitely not the end destination, because education is a life journey.
Find out more about Creative Arts Courses at Blackburn College:
Jenna Gardner was photographed on location at Blackburn College, by Christina Davies, Fish2Photography.
Christina Davies (Fish 2 Photography) is based in Preston and specialises in branding, interior, and commercial photography. Christina started her business in 2008 and loves working with small Lancashire and North West based businesses.
View Christina's profile on our Creative Directory here.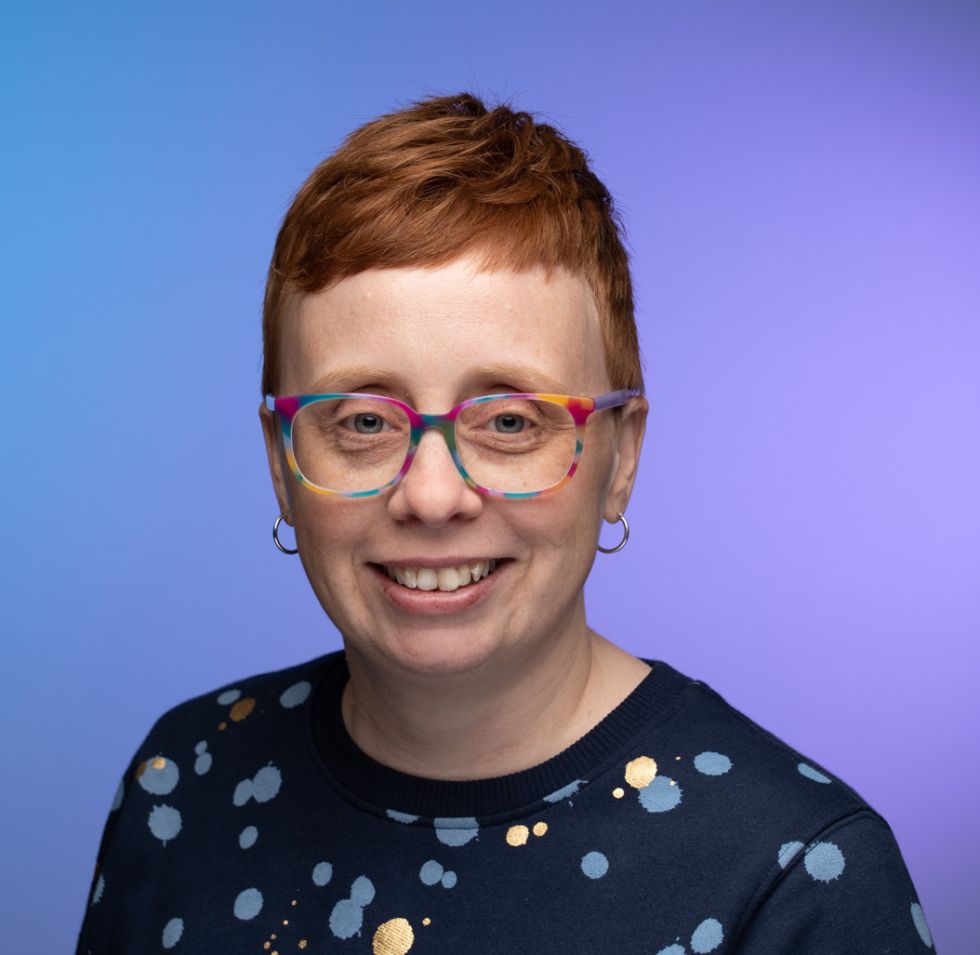 IWD 2023
International Women's Day (8 March) is a global day celebrating the social, economic, cultural, and political achievements of women.

The day also marks a call to action for accelerating women's equality.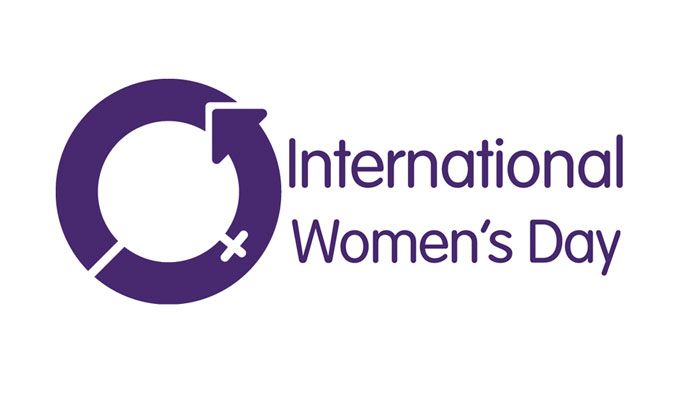 IWD has occurred for well over a century, with the first gathering in 1911 supported by over a million people.
Today, IWD belongs to all groups collectively everywhere. IWD is not country, group or organisation specific.
Give Equity a Huge Embrace
We can all embrace equity.
Equality is not enough. Equity isn't just a nice-to-have, it's a must-have.
Equity means creating an inclusive world.
It's important to understand the difference between equity and equality.
Equality = each individual or group of people is given the same resources or opportunities.
Equity = each person has different circumstances, and is allocated the exact resources and opportunities needed to reach an equal outcome.
Equity is something we need to think about, know, value, and embrace unconditionally.
#IWD2023 #EmbraceEquity