#IWD2023: Creative Women - Hannah Smeds-Davies
28 February 2023 by Michelle
​To celebrate International Women's Day on Wednesday 8th March 2023, we're hosting a series of feature interviews with dynamic, trailblazing and courageous women working in creative fields, who have a connection to Lancashire. Hannah Smeds-Davies is an internationally-acclaimed textile artist, designer and expert weaver.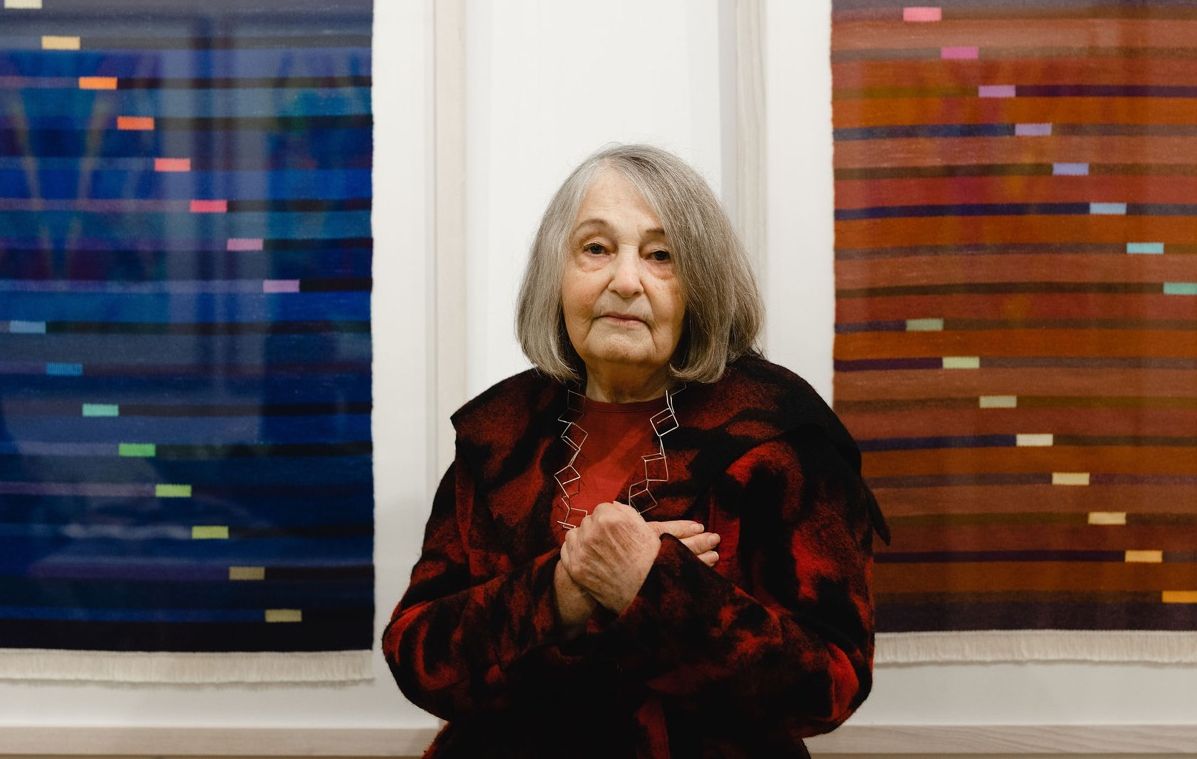 International Women's Day is an annual global event celebrating women and their achievements.
Initiated in 1911, IWD is also a movement encouraging us to stand up for a more diverse, equitable and inclusive world, free of discrimination and stereotypes.
This year's campaign theme is #EmbraceEquity to drive worldwide understanding of why equal opportunities aren't enough!
By embracing equity, we recognise that each person has different circumstances, and may need specific (not necessarily equal) resources and opportunities to help them attain an equal outcome in relation to others.

Our third featured woman for this year's Creative Lancashire IWD campaign is Hannah Smeds-Davies.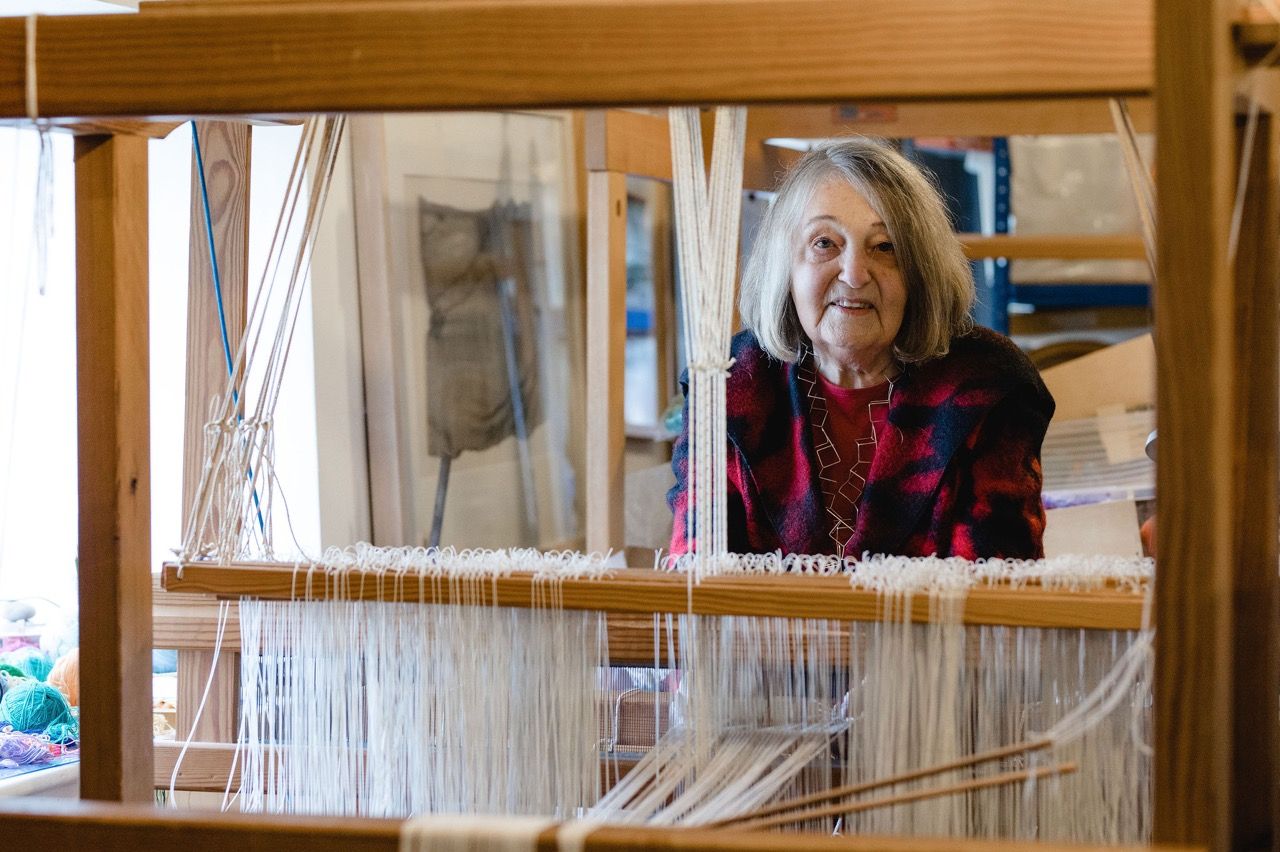 Hannah is an artist of woven textiles and a renowned textile designer who works internationally.
As a young artist, Hannah was strongly influenced by the hand-loom weaving and folk art that are an integral part of the culture of her native homeland of West Finland.

In her 62 years as an artist, Hannah has introduced innovative concepts in textile design, working across Europe.
Her journey then led her to produce cost-effective, beautiful designs for textile manufacturing companies in Lancashire.
In her prodigious and lengthy career, she has made a significant contribution to the development and modernisation of the ancient art of weaving, working with natural materials such as cotton, hemp, linen, and silk wool.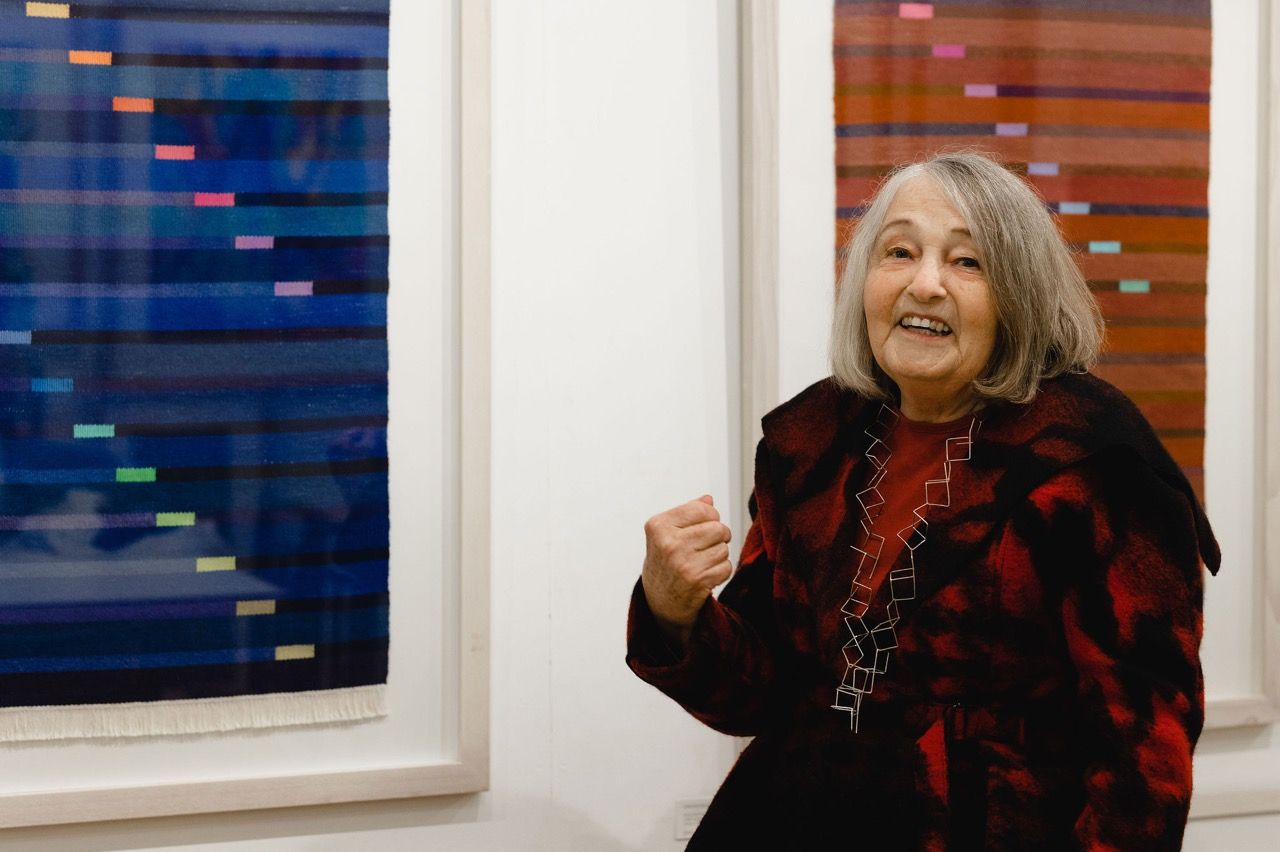 In 1988, together with her artist husband David Davies and their family, Hannah created the Maidenbridge Arts Centre in the Bowland Fells of Lancashire, where she also organises and curates art exhibitions in their beautiful two-storey gallery barn.
Their annual Maiden Bridge Gallery Summer Exhibition features the best of Northern UK Artists and a small number of internationally renowned contributors from Europe and Scandinavia.

Let's find out more about Hannah, and her thoughts on creativity and equity.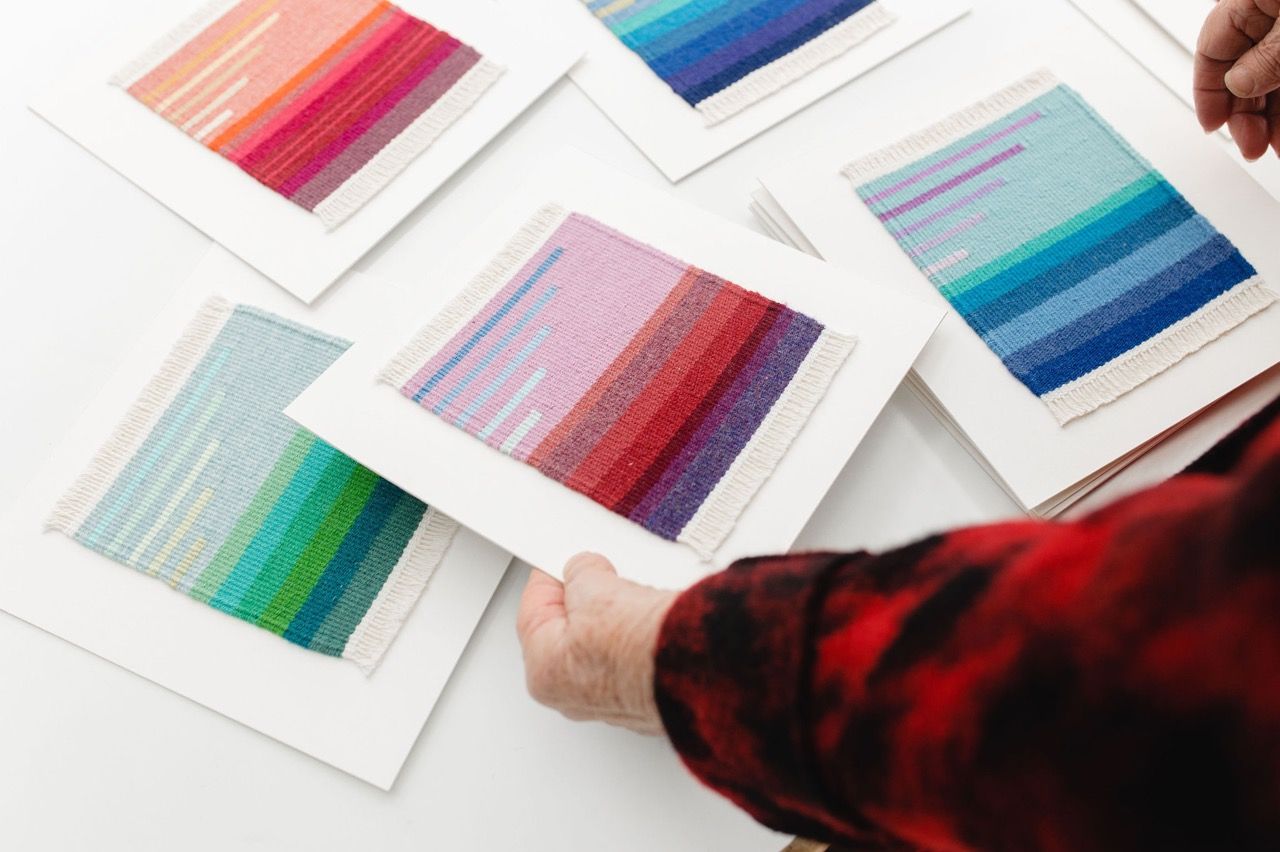 Hannah, what inspires you and your creative practice?
My inspirations are architecture, nature, and colour.
I enjoy creating products that have quality and beauty, but which are also affordable.
What do you love about being a creative, and working in Lancashire?
Textiles are practical and therefore important and an ancient art that is always renewable.

Lancashire has a history of textile production and I am proud to be part of this continuing creativity.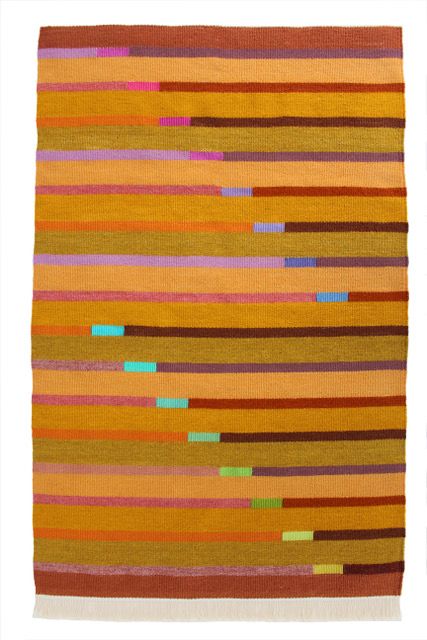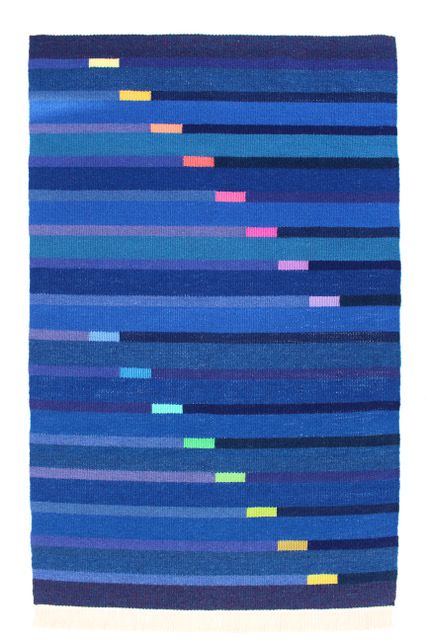 How do you think we can promote equity and offer the right types of support to ensure a fairer, more equal outcome for all?
As an artist and designer with extensive experience working commercially, I feel that industries need to constantly innovate, therefore design and technical education is vital.
Many young artist/designers visit our exhibitions and contact me for advice and mentoring.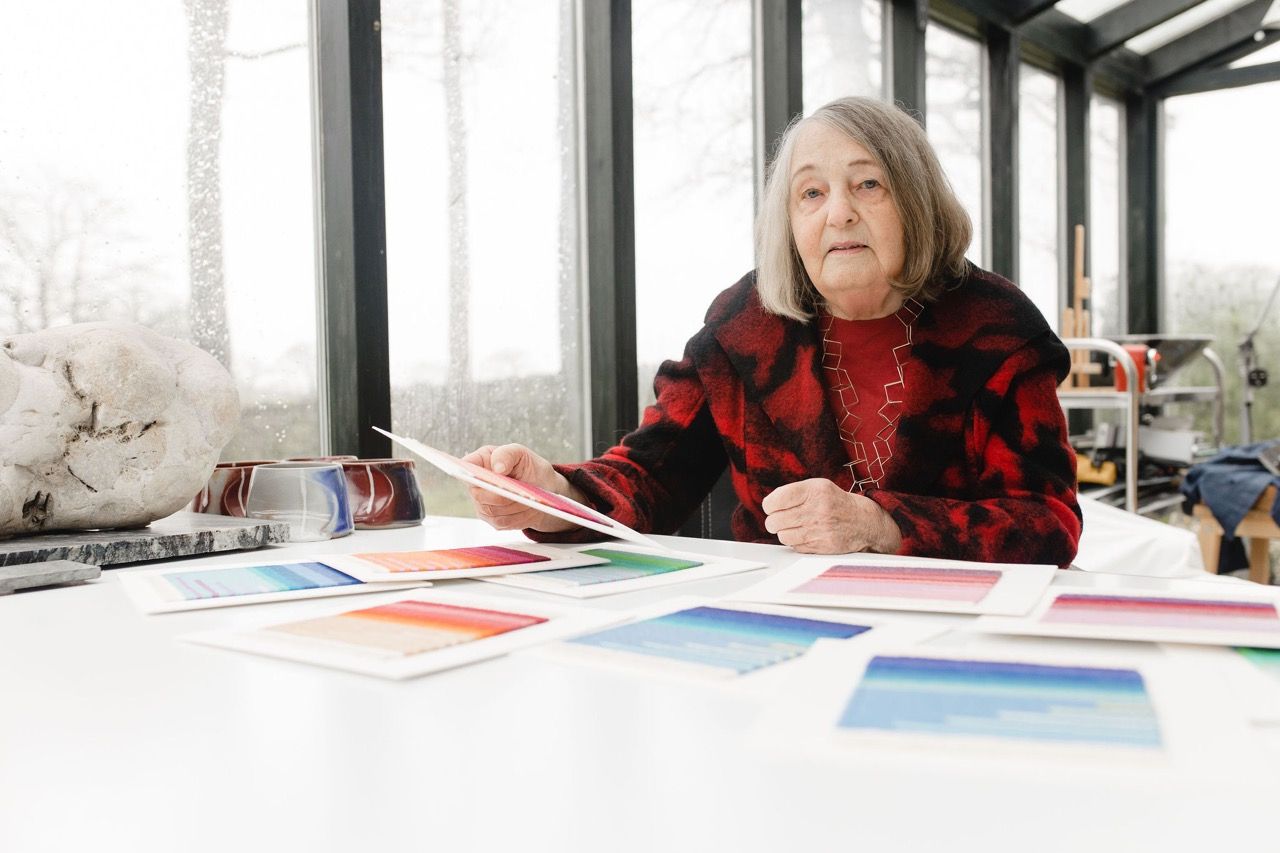 Find out more about Hannah Smeds-Davies
Maiden Bridge Arts Centre
Website: maidenbridge.co.uk

Images of textile artworks Lumiere l & ll supplied by Hannah Smeds-Davies.
Photographs of Hannah taken on location at Maiden Bridge Arts Centre, Tatham.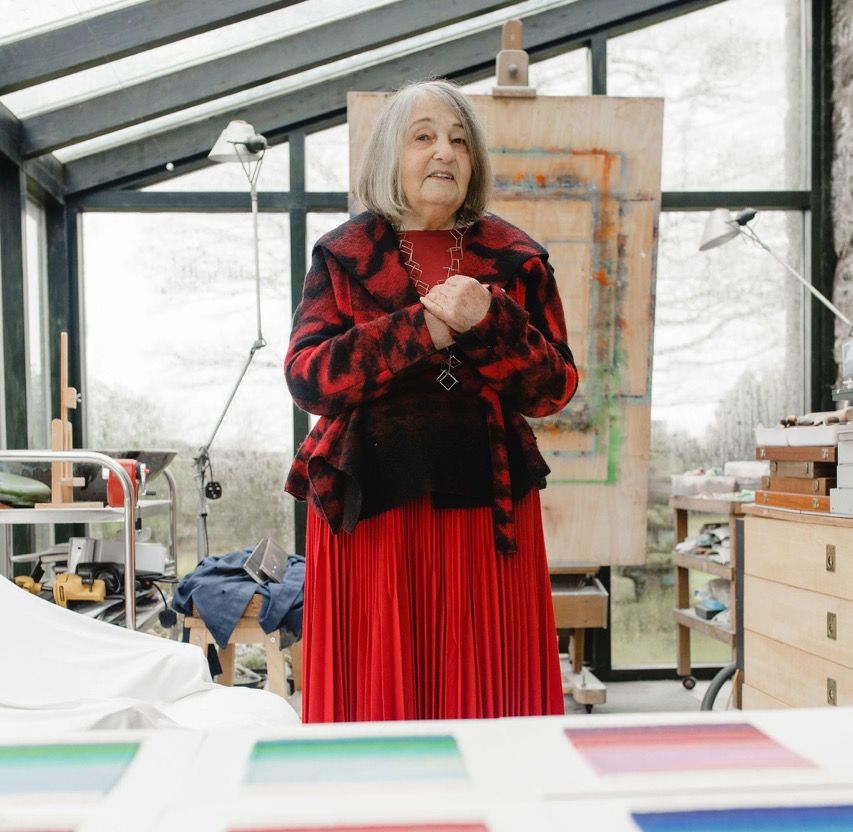 Hannah was photographed for our campaign by Christina Davies on location at her studio in the Lune Valley, Lancashire.
Christina Davies (Fish 2 Photography) is based in Preston and specialises in branding, interior, and commercial photography. Christina started her business in 2008 and loves working with small Lancashire and North West based businesses.
View Christina's profile on our Creative Directory here.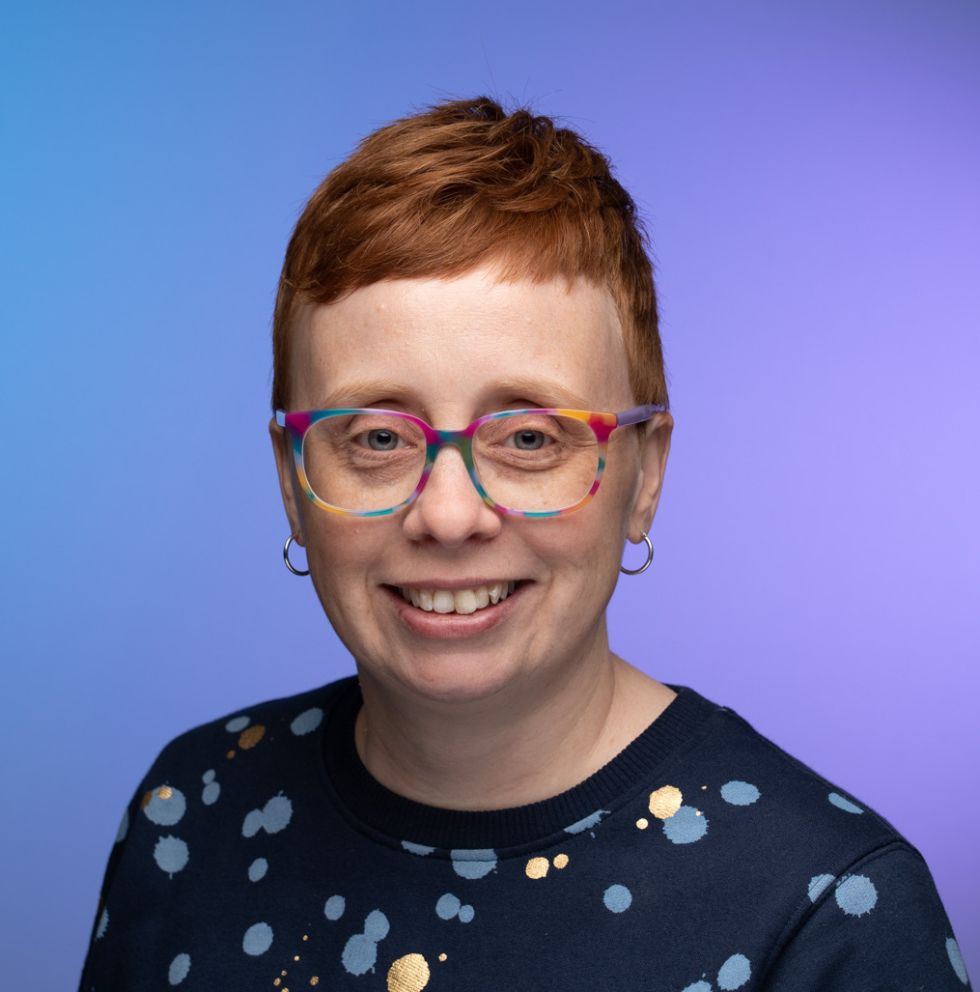 IWD 2023
International Women's Day (8 March) is a global day celebrating the social, economic, cultural, and political achievements of women.

The day also marks a call to action for accelerating women's equality.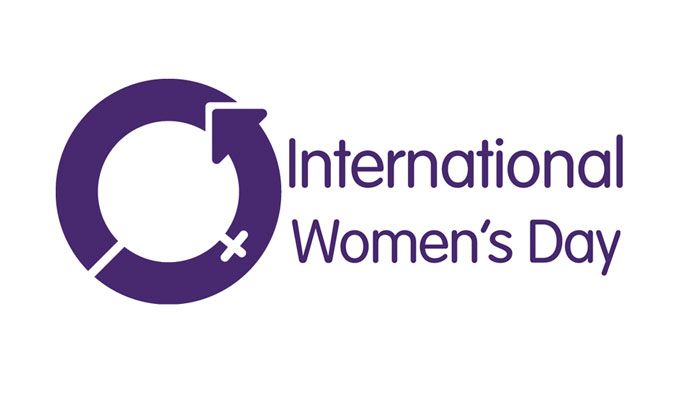 IWD has occurred for well over a century, with the first gathering in 1911 supported by over a million people.
Today, IWD belongs to all groups collectively everywhere. IWD is not country, group or organisation specific

Give Equity a huge Embrace
We can all embrace equity.

Equality is not enough. Equity isn't just a nice-to-have, it's a must-have.
Equity means creating an inclusive world.
It's important to understand the difference between equity and equality.
Equality = each individual or group of people is given the same resources or opportunities.
Equity = each person has different circumstances, and is allocated the exact resources and opportunities needed to reach an equal outcome.
Equity is something we need to think about, know, value, and embrace unconditionally.
#IWD2023 #EmbraceEquity