#IWD2021: Creative Women Profile - Julie Hesmondhalgh
08 March 2021 by Michelle
To celebrate International Women's Day on 8th March 2021, we're doing a series of feature interviews with pioneering and trailblazing women working in creative fields, with a connection to Lancashire. Meet Julie Hesmondhalgh, a versatile actor, writer and activist raised in Accrington.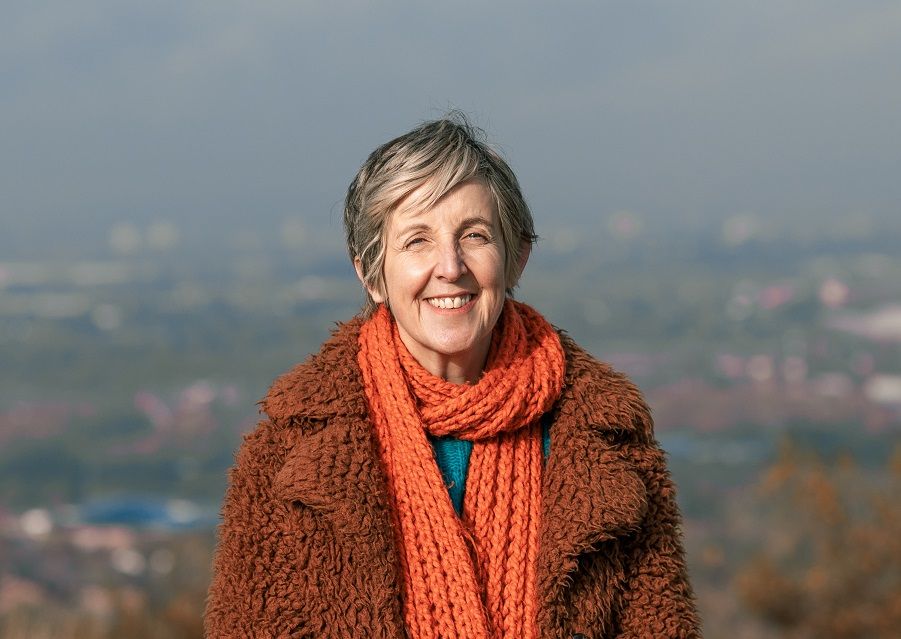 International Women's Day on 8th March 2021 is an annual event that has been honouring women since 1911. This year's theme is #ChooseToChallenge. It's a global call to celebrate women's achievements, raise awareness against bias, and encourage us all to take action for equality, so that we can forge a gender-equal world.
You can find links to all our feature interviews for #IWD2021 here.
Julie Hesmondhalgh is well known for her critically acclaimed roles in Coronation Street (Winner; British Soap Awards & National Television Awards), and Broadchurch (nominated for a TV BAFTA), but her career encompasses so much more. She takes her responsibilities as a storyteller seriously, as she knows the power it has to change hearts, minds and even the world. Her activism is embedded across her work and roles, and she also works behind the scenes to amplify a host of social and political issues. We are delighted to be able to interview Julie for this International Women's Day series and share her powerful thoughts on what it takes to make change.

Julie, what is your relationship to Lancashire?
I was born and brought up in Accrington, my Mum still lives there and I'm still involved in stuff there from Amazing Accrington to the wonderful charity Maundy Relief.

A few years ago I was given Freedom of the Borough of Hyndburn which means I can drive my pigs up Blackburn Road (or something...).

How long have you been acting and working in film and television?
My first telly job was Catherine Cookson's The Dwelling Place in 1993 (still occasionally shown on UK Gold and prompting a few "IS THAT YOU?" tweets), so it will be 28 years this year.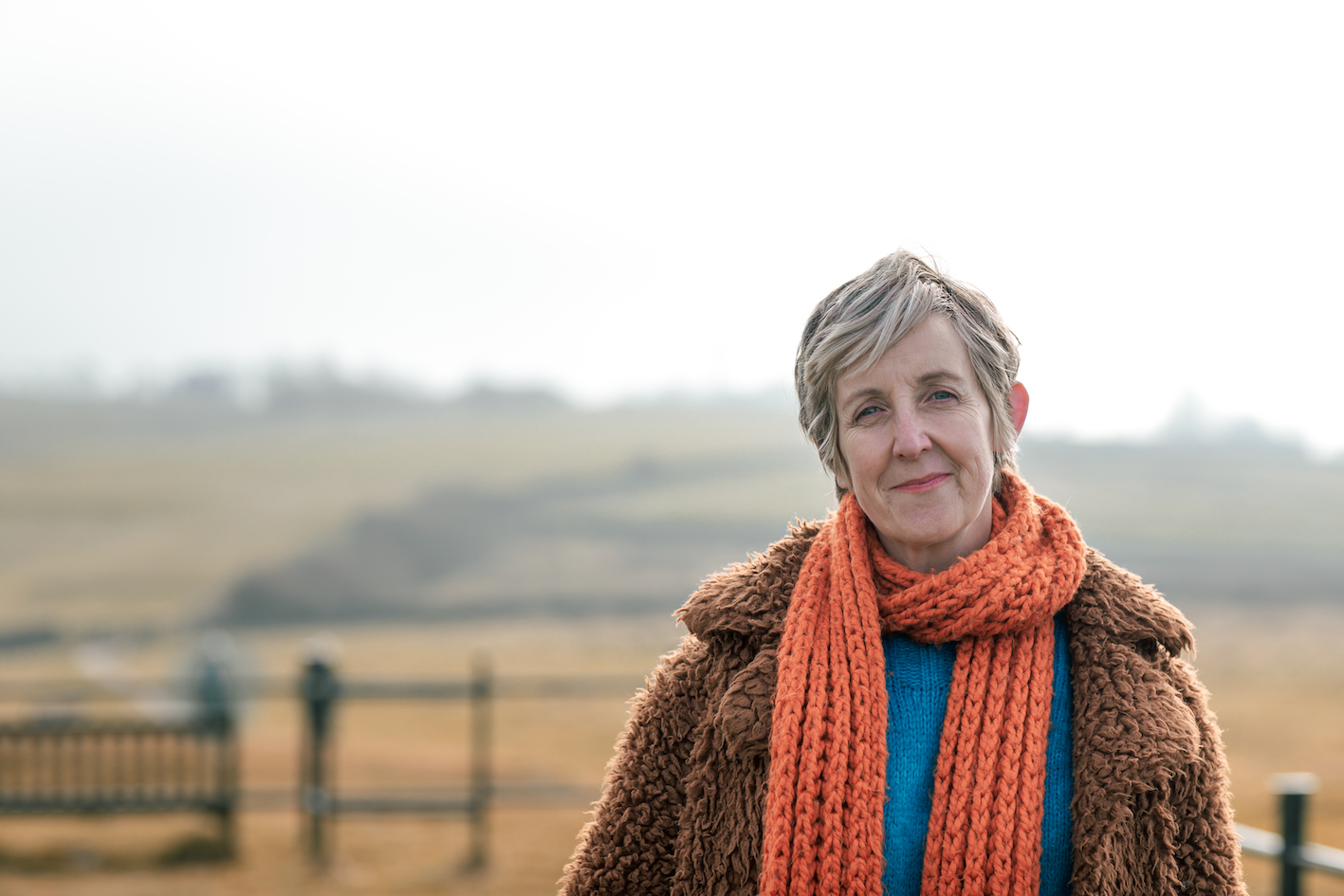 What inspired or motivated you to do the work you do? Have you always done this work?
Brilliant teachers all along the way. A primary school teacher, Mrs Mulderrig, who encouraged me to do English Speaking Board exams when I was 9, and English teachers Mr and Mrs Walmsley at Moorhead High School (now known as Accrington Academy) who used to write astonishing historical epics and pantos in rhyming couplets.

Then the legendary Martin Cosgrif at Accrington and Rossendale College who inspired and encouraged so many of us to take up performing as a career. He made it feel viable and possible, and so many of us went to drama school because of him. There were five of us from Accy College at LAMDA in 1988, in a school of about 100: pretty good that!

We lost Martin last year to Covid and the outpouring of love and sadness from across the decades was incredible. I had always been a worthy teenager and I did think at one point that I would be of more service to the world being a social worker, but my brother Dave, seven years my senior, persuaded me to go and live the dream and try for drama school in London.

At LAMDA I met another huge figure in my life, Brian Astbury, who had set up the first illegally multiracial theatre company in South Africa at the height of apartheid in the 70s, and he taught me that art and activism aren't mutually exclusive, and that telling stories are an important part of changing the world.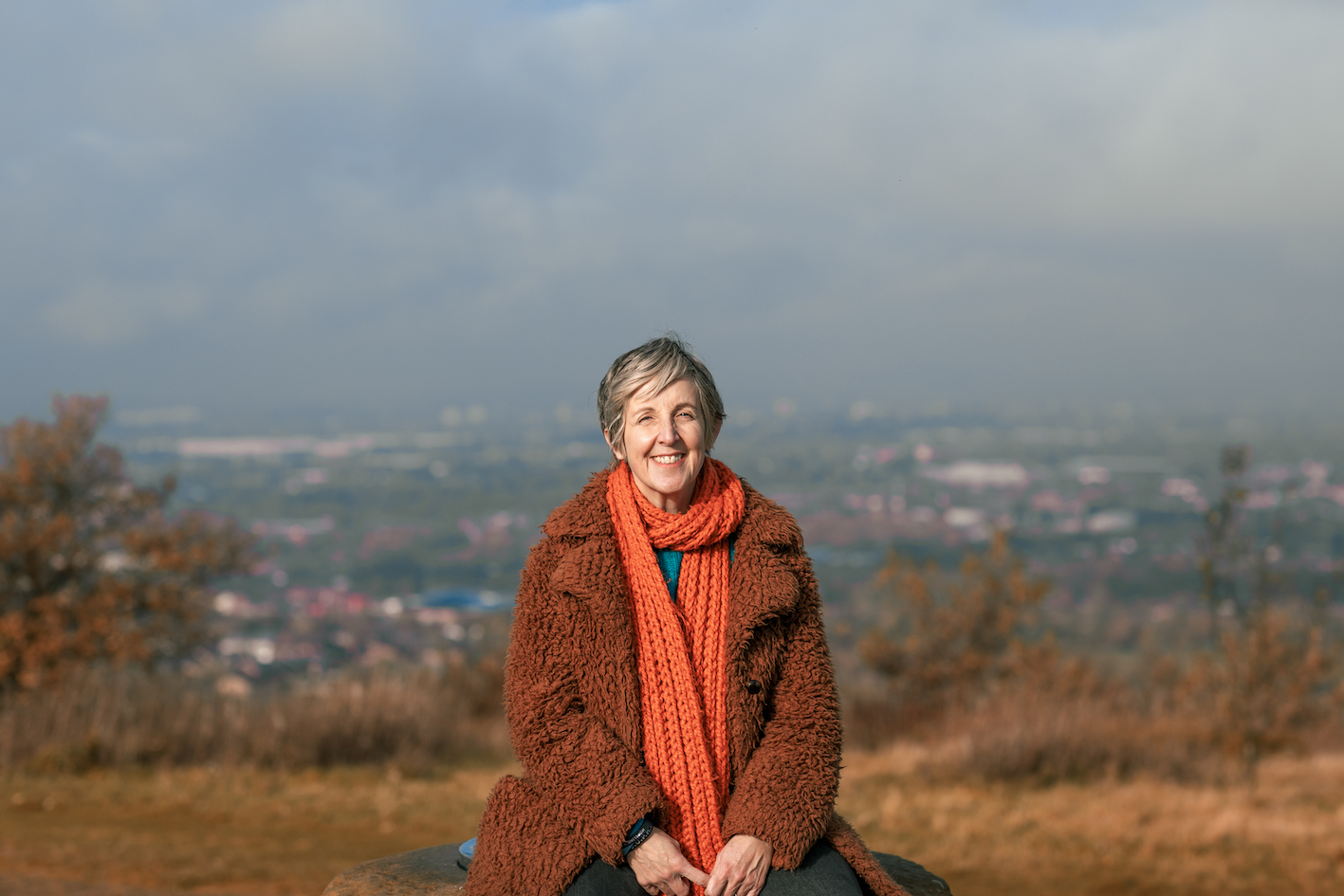 Julie Hesmondhalgh by Katie O'Neill (Greater Mancunians)
What do you love about being a creative and working in creative industries?
Being able to tell stories that are an important part of changing the world! I've been so
fortunate in my career to have played characters that have started conversations in the wider
culture.
Brian Astbury, who had set up the first illegally multiracial theatre company in South Africa at the height of apartheid in the 70s... he taught me that art and activism aren't mutually exclusive, and that telling stories are an important part of changing the world.
Hayley in Coronation Street helped change the way that trans issues were viewed because the public got behind a simple love story.

My role as a rape survivor in Broadchurch prompted big conversations around the portrayal of serious sexual assault on TV.

I also had the huge honour of playing fellow Lancastrian Sylvia Lancaster, mother of the murdered teenager Sophie, in Black Roses on stage and for the BBC. In my other life as a theatre maker, I co-run Take Back, a Manchester-based collective creating immediate script-in-hand responses to social and political events.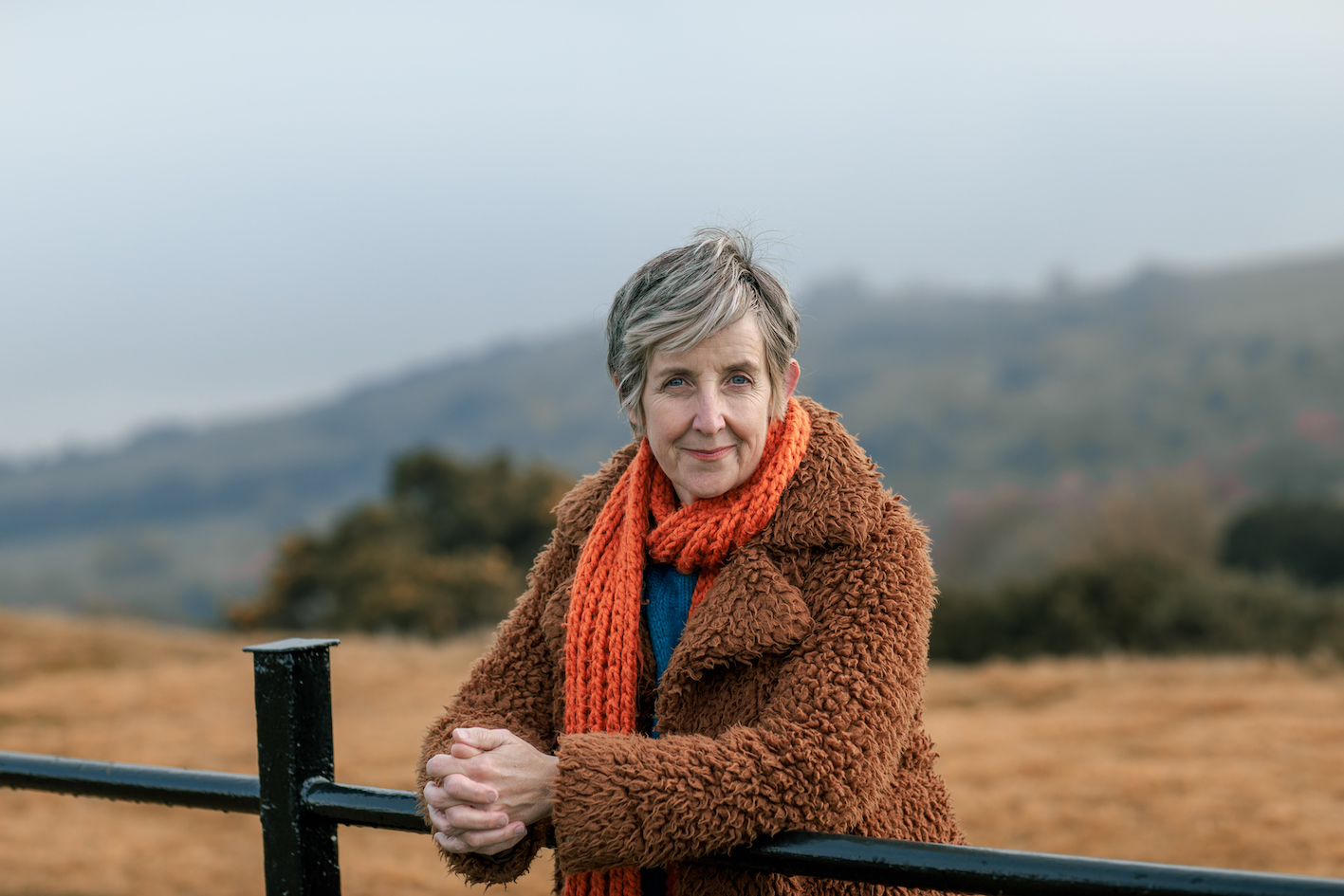 Julie Hesmondhalgh by Katie O'Neill (Greater Mancunians)
How have the events of the last 12 months affected your way of working? (e.g. Black Lives Matter, Covid, Brexit, etc). How have you pivoted or adjusted the way that you work?)
Well as you can imagine, our aforementioned political theatre company has been kept pretty busy over the last few years!

We did evenings of work after the Brexit referendum, on the night of Trump's inauguration, around the policies of austerity. But what we do is very much about being together in a room, about assembly, and we are holding out to make work until we can do it in that way.

We have consistently worked with a diverse and representative group of artists, that was always very important to us even before the peak of Black Lives Matter last summer.

It is fantastic to see real (if slow) progress as the creative industries work to have a fully representative workforce in front of and behind the cameras. We still have a long way to go with class I think. There are still huge barriers to access to the arts and for people from working class/ benefits/criminal and underclass backgrounds.
Organisations like Arts Emergency are doing brilliant work to bridge that gap through their mentoring schemes. On a personal note, I was supposed to be on a tour of the north right now with the one woman show my husband wrote for me - The Greatest Play in the History of the World - but it has to be postponed until June. I filmed a BBC drama, The Pact, under Covid restrictions last autumn too. It has been a huge challenge for the creative industries.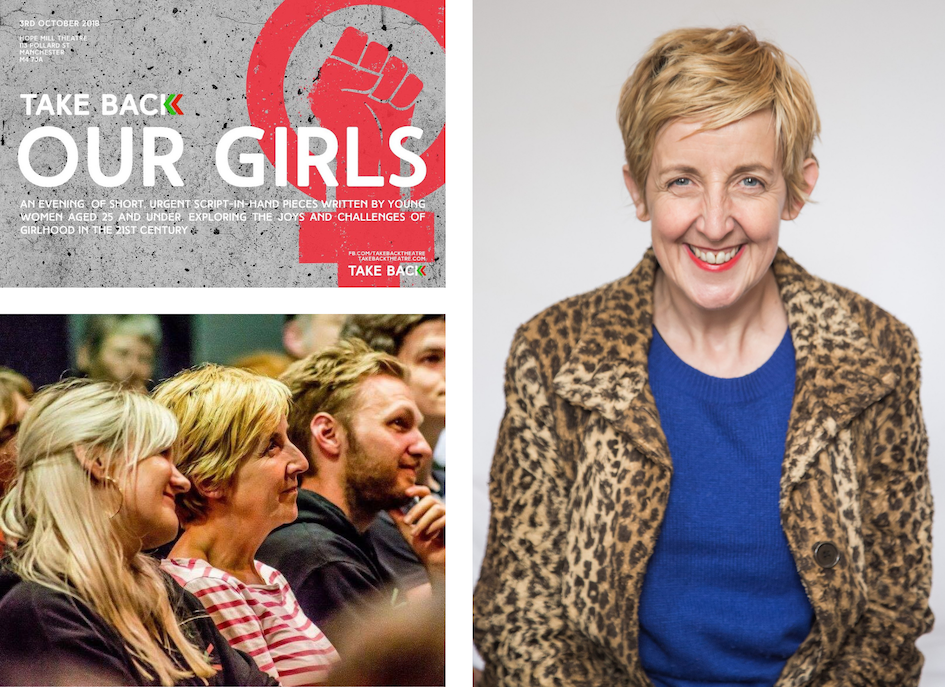 Top Left: An example of Take Back Theatre's work from 2018. Bottom Left: Rebekah Harrison, Julie Hesmondhalgh and Grant Archer, the co-founders of Take Back Theatre. (Image: Elspeth Moore). Right: Julie Hesmondhalgh (provided by Lou Coulson)
The theme for IWD2021 is #ChooseToChallenge. How are you helping to forge a gender equal world? What issues are you choosing to challenge in a creative way this year?
For me, intersectionality is absolutely key. The intersections where different oppressions exist. I think that the corporate glass-ceiling-smashing, lean-in feminism is all well and good, but if we are underpaying the women who work for us, or the women who overwhelmingly care for our loved ones or clean our houses while we climb the executive ladder, then our success is tarnished.
If we support austerity measures then we have to be aware that it is women who will overwhelmingly suffer most, being most likely to be in insecure, low paid or part time jobs as well as being the sole or primary carer for the family. I think we have to focus less on succeeding at all costs in a man's world, and focus on true equality, fair pay, good working conditions, and dismantling the structures that prop up the patriarchy.

So, I won't be part of all-women panels if those women are all white, able-bodied, cisgendered and middle class. I ask that question before I'm part of something. I make work that is inclusive of diverse voices.

I try to listen. Language is always evolving, and so are ideas and identities. I try to get on board with how people identify (pronouns, gender identity, etc) and keep learning. I also passionately continue to identify as working class. I feel that if you get a modicum of success you can no longer speak as a working class person, leaving no one to inspire young people from less privileged backgrounds coming through.

I try and work with my Union, Equity, to create a workplace that is equal and with good conditions for all, and against conditions that disadvantage parents, carers, people with disabilities and people who are neurodiverse. And those who come from economic disadvantage. The way our industry works in terms of auditions and meetings: the travel costs, the pages to learn at short notice, the assumption that everyone is socially confident, is outrageously inaccessible.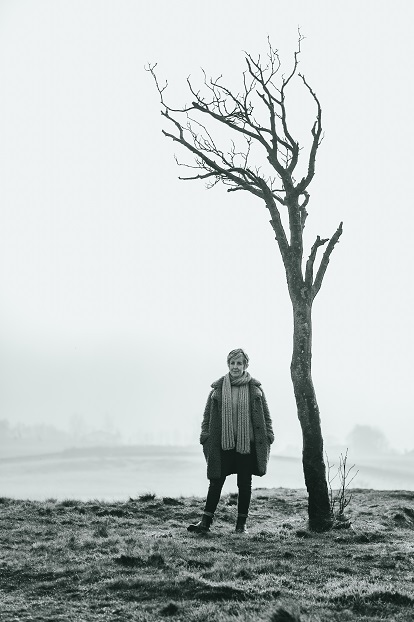 Any advice for women launching a creative career / starting out in creative industries?
Be sisterly, always look out for other women, there is enough to go around. Make sure that you don't exploit other women (or anyone!) even inadvertently as you gain success. Stand in solidarity with each other.

Don't let anyone tell you that the arts are a waste of time, a hobby, a precarious career. What isn't these days?!

The creative industries are actually one of the only burgeoning industries in our country. Join your union. They are there to make sure you are treated equally and fairly, regardless of gender, ethnicity, disability, etc. You will 100% need their support at some point in your career and the more of us are part of it the more powerful we are as a workforce.
How has working and spending time in Lancashire and the North shaped what you do today?
I'm a proud Lancastrian, Accringtonian and adopted Manc. Everything I am comes from the way I grew up and the things I experienced. Most of the work I've done as an actor has been in Manchester, and the creative community here is just the best: engaged, supportive, inclusive, political, inspiring. Out of lockdown, you could go and see a piece of theatre every night of the year in Greater Manchester. I can't wait to be back in the fold.
END

Follow Julie and her work here:
Julie's Agent - Lou Coulson Associates
Images supplied by Grant Archer (Take Back Theatre), Lou Coulson and Katie O Neill (Greater Mancunians)

Look out for more profiles featuring creative women from or connected to the county in articles on our news page.
About International Women's Day - March 8, 2021
International Women's Day is a global day celebrating the social, economic, cultural and political achievements of women. The day also marks a call to action for accelerating gender parity. Significant activity is witnessed worldwide as groups come together to celebrate women's achievements or rally for women's equality.
internationalwomensday.com