#IWD2021: Creative Women Profile - Jessica Kirkpatrick
02 March 2021 by Michelle
To celebrate International Women's Day on 8th March 2021, we're doing a series of feature interviews with pioneering and trailblazing women working in creative fields, who have a connection to Lancashire. Our second interview is with Jessica Kirkpatrick, a recent arts graduate, and now freelance designer and business owner.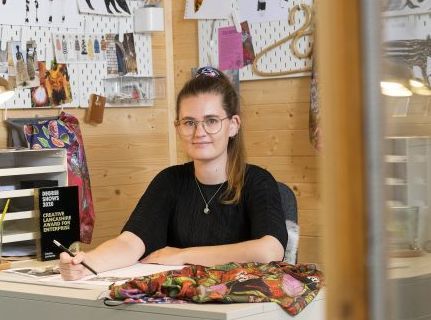 International Women's Day on 8th March 2021 is an annual event that has been honouring women since 1911. This year's theme is #ChooseToChallenge. It's a global call to celebrate women's achievements, raise awareness against bias, and encourage us all to take action for equality, so that we can forge a gender-equal world.
You can find links to all our interviews for #IWD2021 here.
Jessica Kirkpatrick is a recent arts graduate from the University of Central Lancashire who won the sought-after 'Creative Lancashire Award for Enterprise' at UCLan's 2020 Degree Shows. She now works as a freelance designer alongside running her own homeware and accessories business called Living Specimen, which features her own printed textile designs.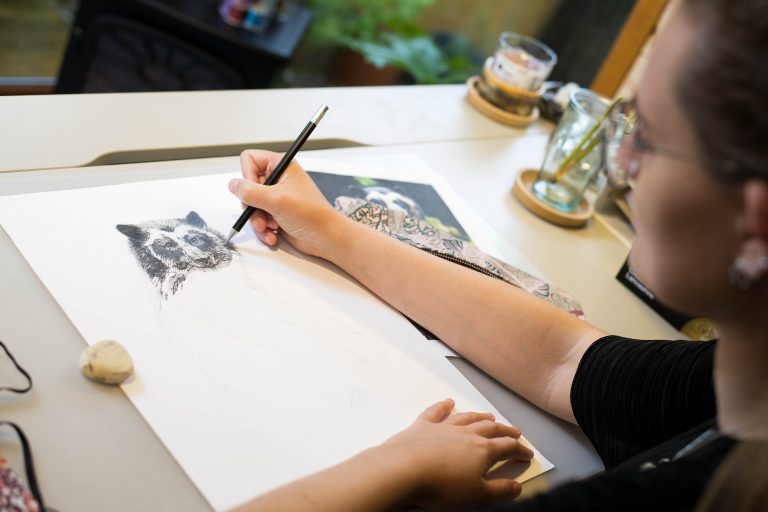 In this interview, Jess shares her optimistic outlook about the power of creativity and, in particular, how it is empowering women.
Jess, what's your connection to Lancashire?
I'm a Sandgrown'un, a person born and bred by the seaside. I'm from a town called Lytham St Annes in Lancashire. My love for being creative was born in Lancashire. I studied art and design at KEQMS, right by the sea, and then studied my foundation diploma at Blackpool and the Fylde college, which then led to my degree in textiles at the University of Central Lancashire.

I have previously produced bodies of work based on the coastline of Lancashire, including the beaches of Lytham and St Annes, and the pollution of our oceans. During my time at Blackpool and the Fylde college, I got the opportunity to work with Leftcoast, a Blackpool based organisation bringing the creative arts to the local community. I was fortunate to be able to work with them during the lightpool festival in Blackpool, where I helped visual light artists with their pieces and guided visitors round the various exhibitions.
How long have you been engaging in this creative practice?
The business that I run now was born from my final collection for my degree. My entire collection was inspired by endangered species and their habitats. As soon as I completed my degree work I started my business, Living Specimen.

This was a continuation of my university project as I then developed products from these designs, products such as cushion covers, scrunchies and face masks. My style has always been a combination of various methods and techniques, mixing painting with drawing and printing with embellishments. But I've always tried to create as realistic artwork as I can to really immerse my viewers in the experience.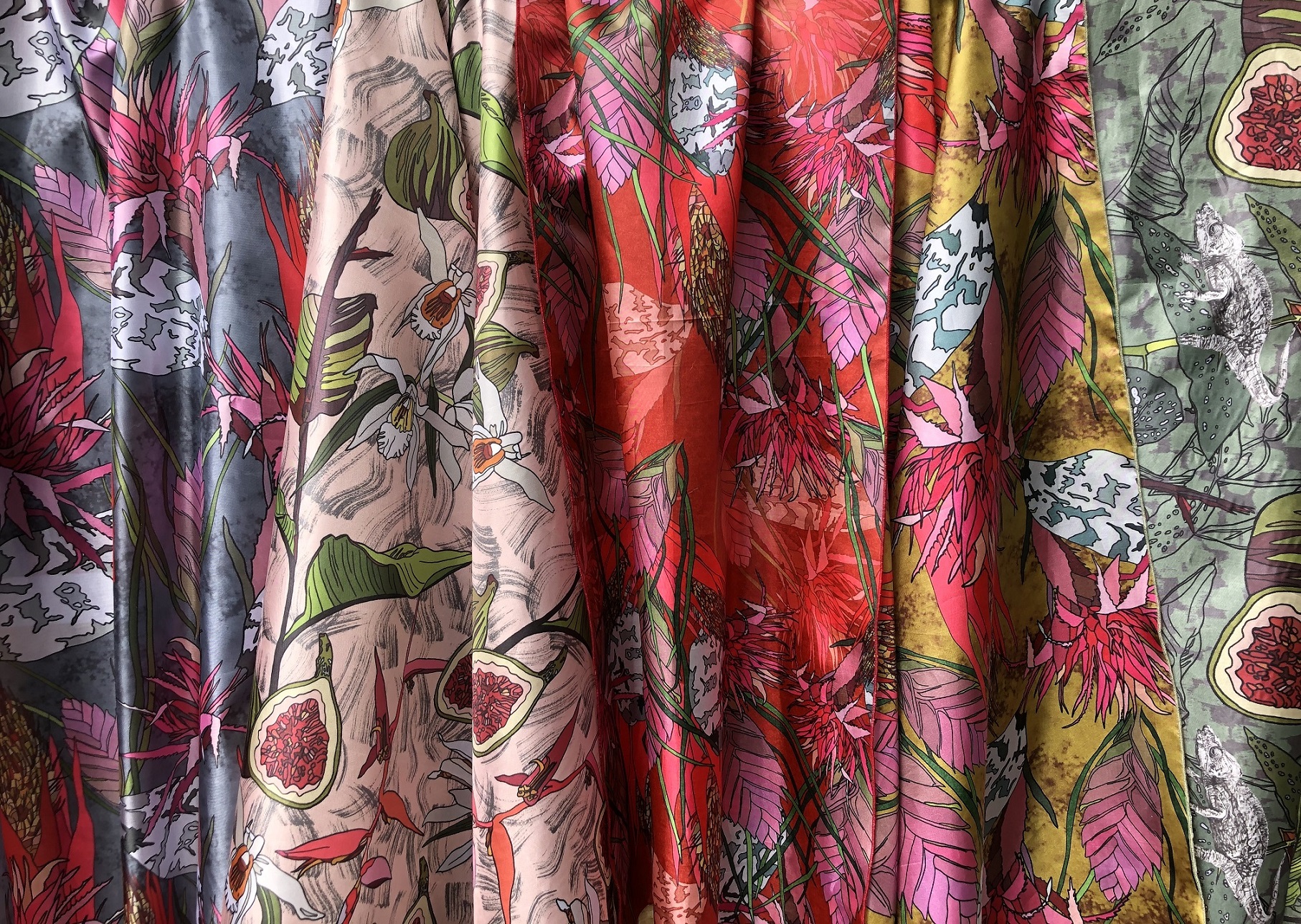 Jess Kirkpatrick - Silk Fabrics
What inspired or motivated you to do the work you do? Have you always done what you currently do?
I've always seen myself working in the creative industry and I try to achieve as much as I can within it as I go along. I was fortunate to have received the Creative Lancashire Award for Enterprise, through my university, which really gave me the confidence and push I needed to fully immerse myself in running my own business.

Whenever I am being creative I usually have a message I want to convey, whether it's educating people on the endangerment of species or making people aware of the pollution of our oceans, I've always wanted to try and use my creativity to make a difference.

That is what inspires me with my work and pushes me to experiment and research a topic more, so that I can then go on to educate people on it through my designs.
What do you love about being a creative and/or working in creative industries?
I love being able to do something that I love all day everyday. Being creative never feels like a chore, I almost feel guilty sometimes when all I've done in a day is paint. I am so lucky to have discovered my love for being creative and designing and I am so excited to keep learning and growing my creative skills.

Another of my favorite parts of the creative industry is the community, it is so welcoming and supportive. A lot of what I do revolves around social media, that is where I showcase my work and sell my products, and the amount of support I have received since starting my business has been amazing. I have had customers from as far away as Hong Kong and Canada.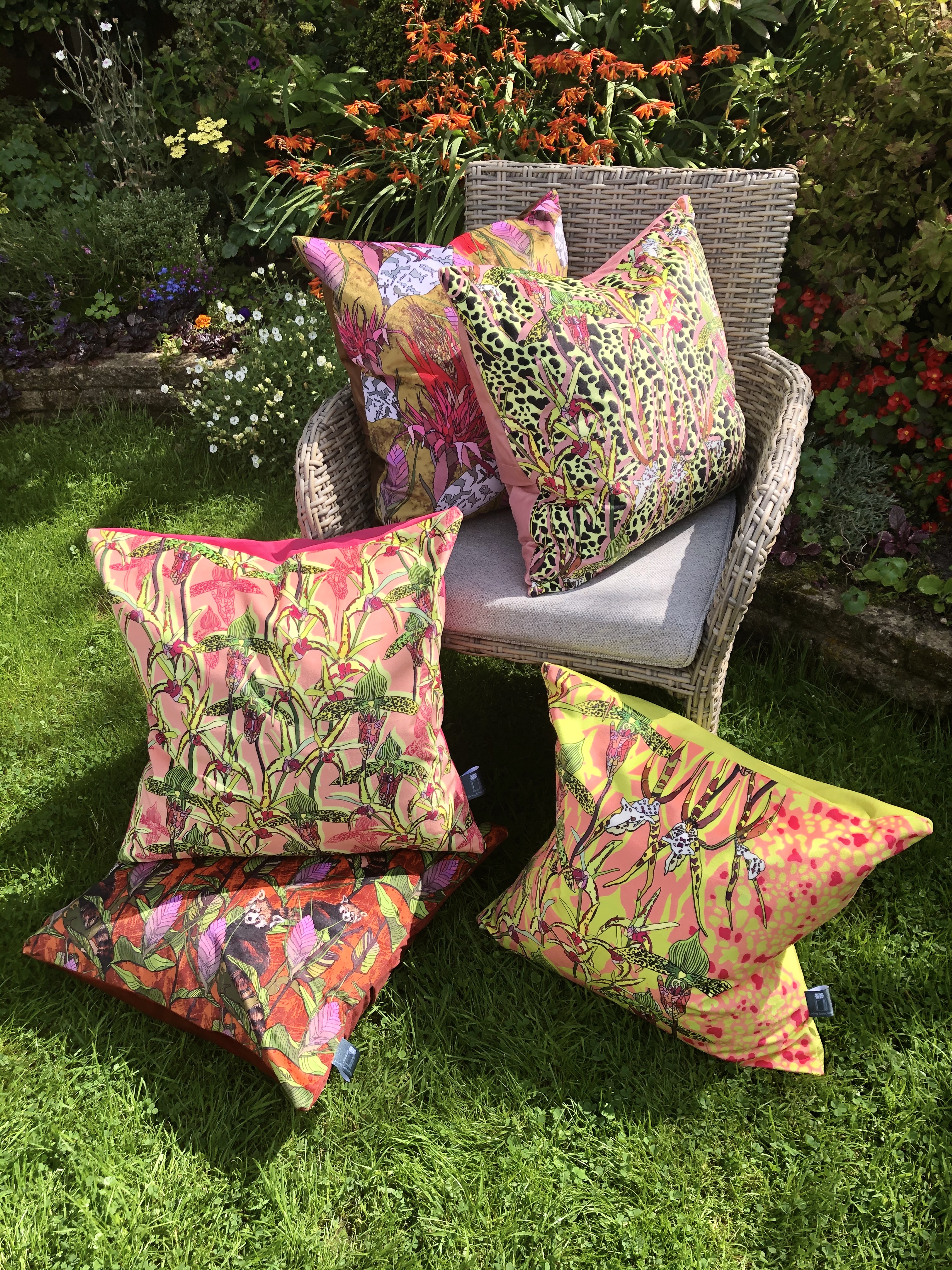 Jess Kirkpatrick - Cushion Designs
How have the events of the last 12 months affected your way of working? (e.g. Black Lives Matter, Covid, Brexit, etc). How have you pivoted or adjusted the way that you work?
Covid hit just as I was finishing the final year of my degree. This meant huge adjustments had to be made. I had to adapt to working from home and not having access to all the incredible facilities the university had to offer. I managed to find ways to still be able to produce what I originally had planned for my final collection and exhibition.

This experience helped prepare me for how I was going to have to adapt when running my business. Markets moved online and my first ever market was a virtual market based in South London. Product photography had to take place in my garden instead of in a studio or interesting location. I had to adjust to the fact that all aspects of business will now be run from home.

I think the most disappointing part was not getting to travel and explore, as my creativity grows when I can research and explore new ideas as I travel. Lots of my drawings and designs have been created from my photography from various botanical gardens and zoos around the globe. Some of my favourites being the Bronx Zoo in New York and the botanical garden of Lisbon.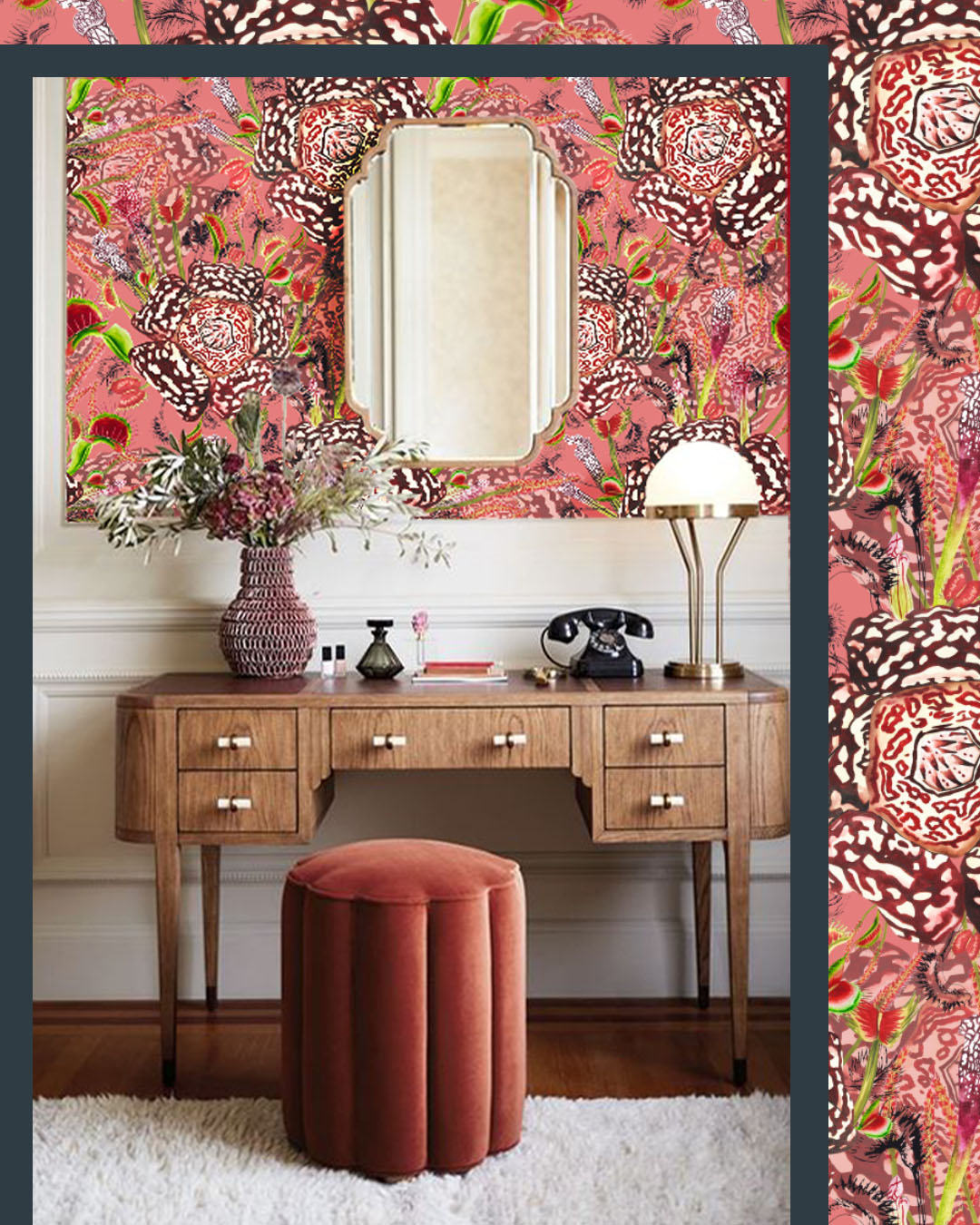 Jess Kirkpatrick - Print on Instagram
I think more and more women are realising that they can run their own business and make a real success from it
The theme for IWD2021 is #ChooseToChallenge. How are you helping to forge a gender equal world? What issues are you choosing to challenge in a creative way this year?
The fact that I currently own and run my own business is a huge step. I think more and more women are realising that they can run their own business and make a real success from it. I'm noticing a lot more women rising up within the creative industry and taking more prominent roles.
Any advice for women launching a creative career / starting out in creative industries?
The world will always need creative people, whether it's to design their new car, create a way for them to escape, or to help solve world issues. It is an incredible industry to be a part of. Take the leap and go for it. Try everything, absorb as much as you can and experiment.

Luckily when you're a creative person, there's no end to the amount of skills you can obtain and jobs you could excel in.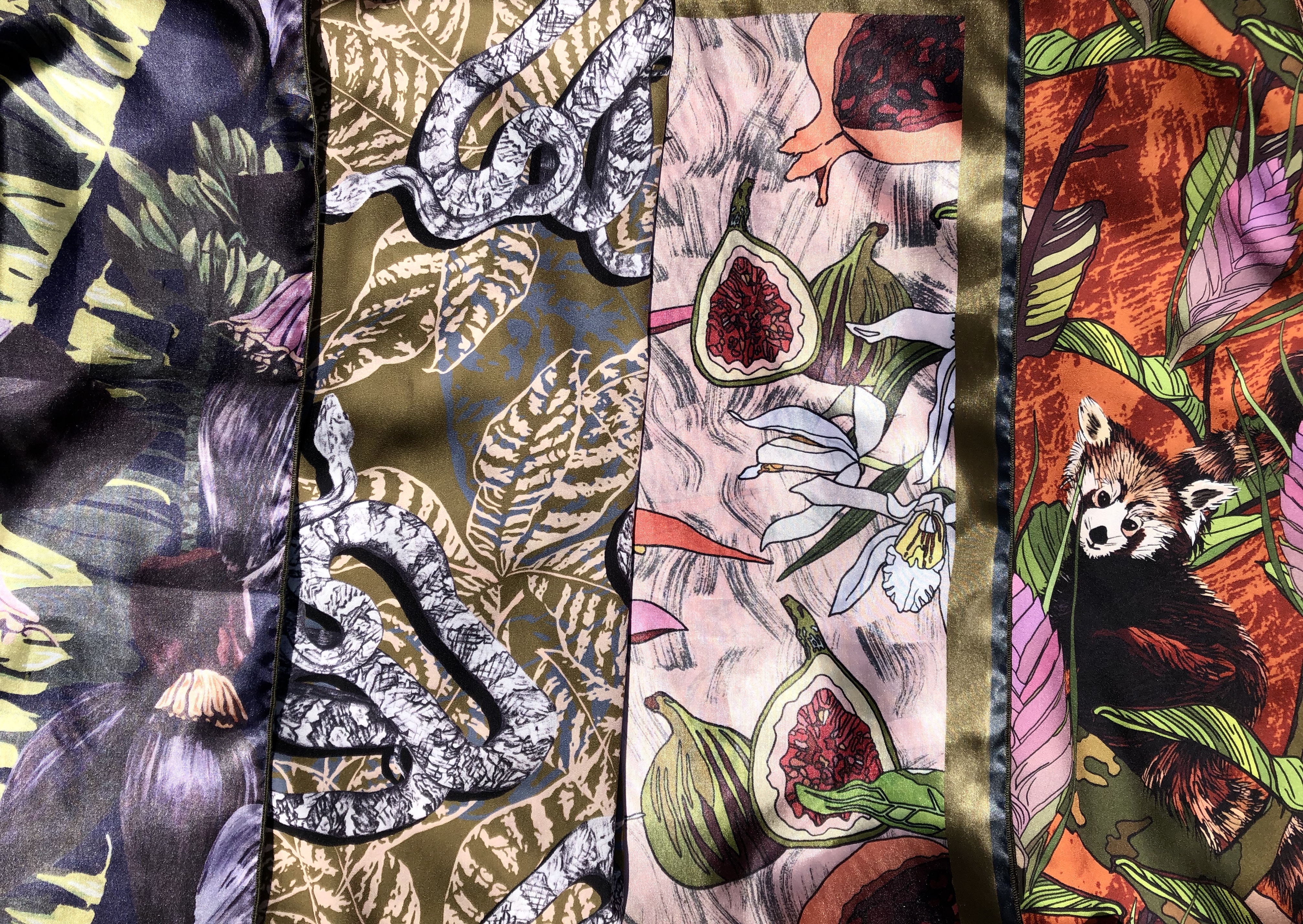 Jess Kirkpatrick - A Selection of Textile Designs
How has working or spending time in Lancashire or the North shaped or informed what you do today?
Lancashire and the North are full of emerging artists and designers that are eager to prove themselves and help share creativity. This is a great thing to have surrounding you when you are a developing creative. It really gives you the inspiration and excitement to want to explore your creativity and push the boundaries as far as you can.

I feel that up north, especially Lancashire, there is a real hard working attitude and I feel like I've always had that mentality when it comes to doing what I love and forging a career from it. There is a real sense of community in Lancashire, everyone wants to support each other and welcome you into the community.
Lancashire has always been home to creativity but I think, now more than ever, it is starting to really grow and finally be heard by the rest of the UK and the world.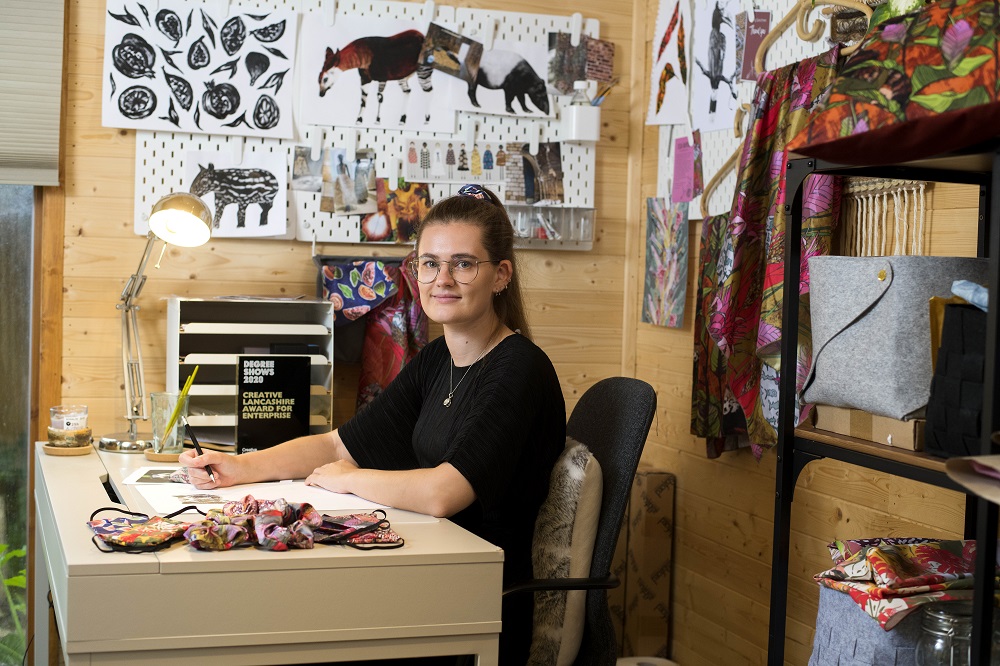 You can see more of Jessica's work here:
Look out for more profiles featuring creative women from or connected to the county in articles throughout this week on our news page.

About International Women's Day - March 8, 2021
International Women's Day is a global day celebrating the social, economic, cultural and political achievements of women. The day also marks a call to action for accelerating gender parity. Significant activity is witnessed worldwide as groups come together to celebrate women's achievements or rally for women's equality.
internationalwomensday.com