IWD2020: Creative Women Profile - Leonora Carrington (1917-2011)
06 March 2020 by Michelle
Artist and writer Leonora Carrington (1917–2011) was originally born near Chorley. She received much critical acclaim and achieved stellar status in Mexico, where she lived and worked for most of her life. We celebrate her life and pioneering work as part of our IWD2020 feature.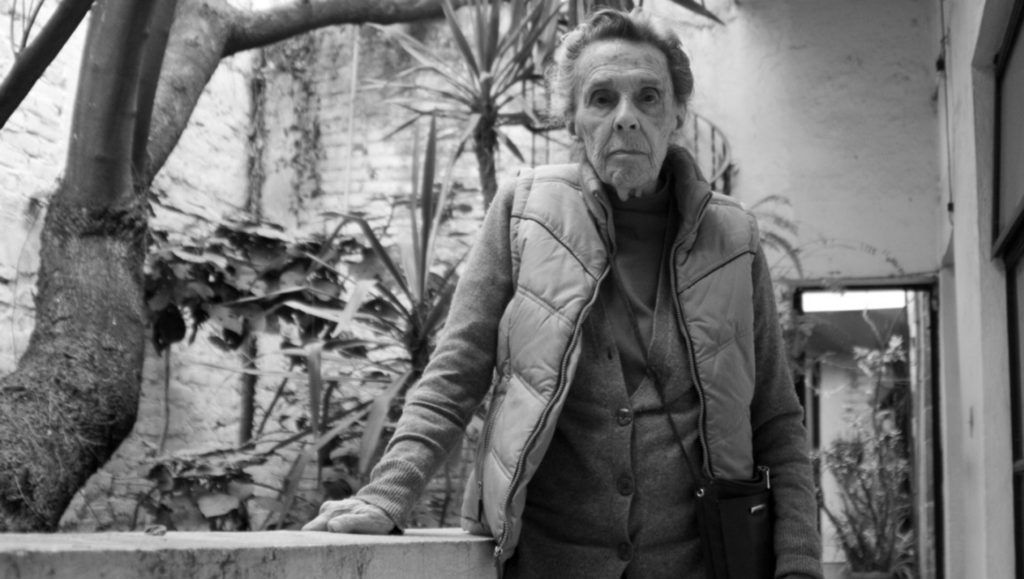 Leonora Carrington (1917-2011) was born in Clayton-le-Woods, the daughter of the industrialist Harold Carrington. The family later moved to Crookhey Hall, near Lancaster, which is represented in her paintings and is now used as a school.
After studying art in London, she left England for Paris at the age of 20, in the company of her lover, Max Ernst. She became an important and prolific figure in the Surrealist movement, not only producing many haunting and fantastical paintings, but also short stories, novels and memoir.
Although she lived most of her life in Mexico, her writings and her artwork often evoke the Lancashire of her childhood, mingling the dreamlike, the gothic and subversive humour.
In 2015, a major exhibition of her work at Tate Liverpool, which was instigated by Edge Hill University, became one of its most visited exhibitions. She has been an inspirational figure for women artists and for writers such as Angela Carter and Ali Smith. Her books, The Debutante and Other Stories (Silver Press), The Hearing Trumpet (Penguin) and Down Below (NYRB Classics) are once more available, and she is at last receiving the acclaim that she deserves in the country, and red rose county, of her birth.
Edge Hill University in Ormskirk has initiated numerous public events about the artist and also has a student building named in her honour.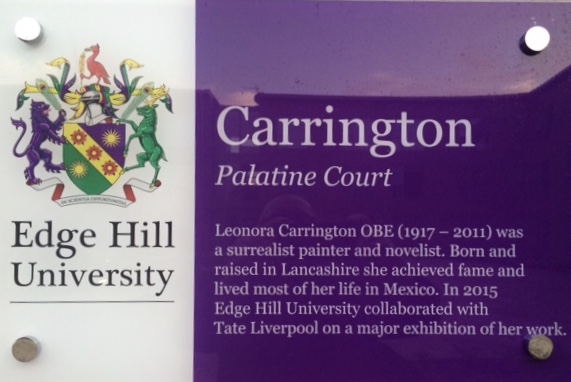 A new academic work on her life and work has also recently been published. Entitled "Leonora Carrington: Living Legacies" the new book explores, questions, and enables new ways of thinking about Carrington's legacy.
The book brings together a collection of chapters that constitute a range of artistic, scholarly and creative responses to the realm of Carrington emphasizing how her work becomes a medium, a milieu, and a provocation for new thinking, being and imagining in the world. The diversity of contributions from scholars, early career researchers, and artists, include unpublished papers, interviews, creative provocations, and writing from practice-led interventions.

Wishing to expand on recent important scholarly publications by established Carrington researchers which have brought historical and international significance to the artist's legacy, this volume offers new perspectives on the artist's relevance in feminist thinking and artistic methodologies.

With numerous contributions from researchers and academics around the world, the book has been caringly edited by Professor Ailsa Cox, Professor Roger Shannon, James Hewison and Michelle Mann of Edgehill University

Professor Ailsa Cox is the only UK academic in the UK to hold a Professorship in Short Fiction. She is a much-published author and leads creative writing workshops on Carrington for postgraduate students.

Professor Roger Shannon, under the aegis of EHU's Institute for Creative Enterprise (ICE) has generated extensive critical discussion around the screen showings of Josh Appignanesi's film Female Human Animal (2018) and Teressa Griffith's Leonora Carrington: the Lost Surrealist (2017). He hosted "In Conversation about Leonora Carrington" (2015) with the then Artistic Director of Tate Liverpool Francesco Manacorda and the journalist, writer and Carrington family member Joanna Moorhead.

Senior Lecturers James Hewison and Michelle Man's choreographic work "Imaginarium" (2015), partly developed at Carrington's childhood home in Lancashire, was premiered at the 2015 Tate exhibition and has since toured internationally.

Collectively the editors bring together their expertise from different fields of research creating a multi-faceted lens through which they have been able to develop, disseminate and promote what they identify in this volume as the vibrancy of Carrington's living legacies, her cult status, as well as her historical importance within art and feminist writings. Their research activities and performances also contributed to the institution's support for the Leonora Carrington: Transgressing Discipline exhibition at the Tate, Liverpool (2015).
More about Leonora Carrington:

You can order the book "Leonora Carrington: Living Legacies" from Vernon Books - https://vernonpress.com/book/8...

During the month of March 2020, BBCiPlayer will be showing the documentary "Leonora Carrington : The Lost Surrealist" - you can access it here: https://www.bbc.co.uk/programmes/b09j0lp9

Find our more about the other creative women featured in our IWD2020 series via our news page.
Look out for more profiles featuring creative women from or connected to the county in further articles throughout the week in the lead up to International Women's Day on 8 March 2020.
International Women's Day provides an important opportunity to celebrate women's achievements while calling for greater equality.
#IWD2020
#EachforEqual