IWD2020: Creative Women Profile - Claire Norcross
04 March 2020 by Michelle
As part of our feature series celebrating pioneering and trailblazing women for International Women's Day 2020, we chatted to Claire Norcross, a lighting product designer, as well as senior lecturer and course designer at MMU.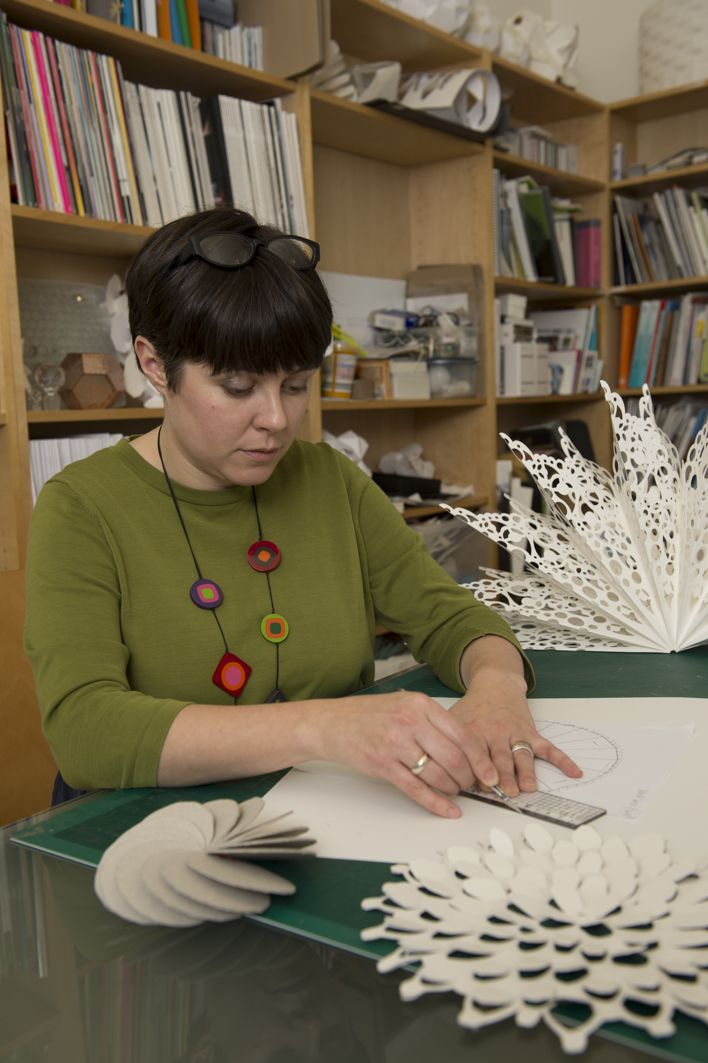 We asked Claire some questions about the nature of her work and her creative process, as well as the challenges female creatives can face entering the industry...

Tell us about yourself, and what is your connection to Lancashire?
I'm a Lighting Designer (product) and I also currently work at Manchester Metropolitan University where I teach in the Product Design with Craft Programme. I'm also establishing the Sandwich Year for Design across all courses.
I'm from Stockport originally, but I live in Preston. I came to teach part time at UCLan in 1999 and met my husband here. I went to live in London for a few years but we've lived in Preston since 2007.
How long have you been doing this work?
I have been working as a Designer, maker, educator etc since I graduated in 1998, sometimes full-time, sometimes part-time. I've had a bit of a break while my daughter was little, but through my role at MMU I am exploring more avenues and hoping to develop a body of work which combines a craft element with commercial design approach.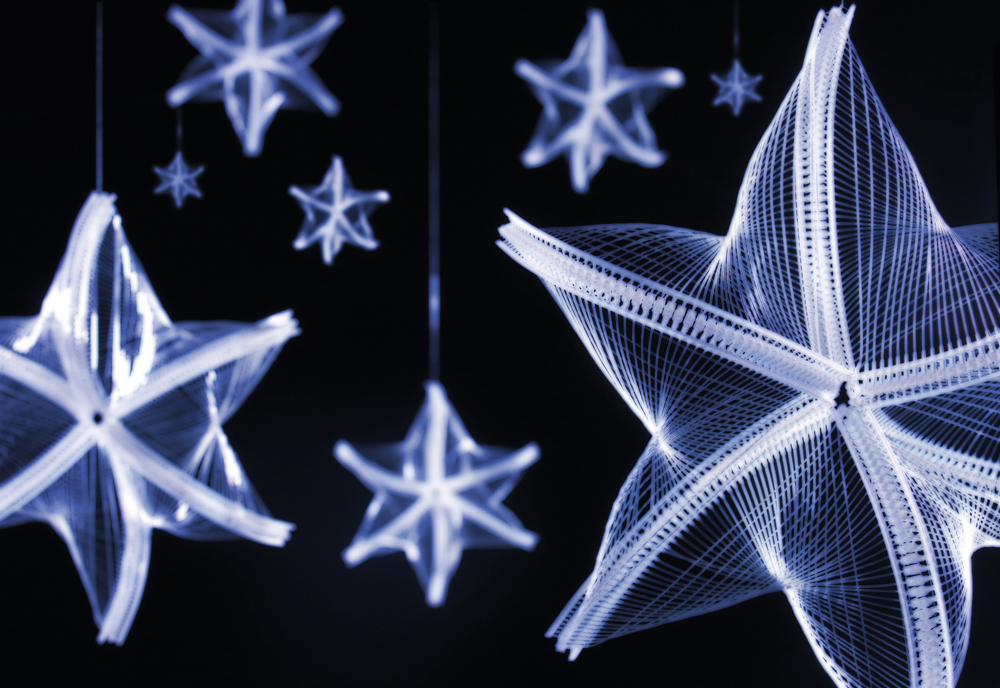 Polaris - source www.clairenorcross.co.uk/polaris

What inspired or motivated you to do the work you do? Can you share your process with us?
Ultimately, I suppose I have a desire and take enormous satisfaction from designing, making, and creating things of any capacity! Whether that's a costume for the kids nativity play or a new product design for a high street retailer, I always strive to have sense of pride in my design process. For a product to have integrity and originality, I always make that time at the start of a project to develop a body of research. I have always had a similar approach to each project but I have worked in lots of different ways, from one-off craft pieces, to designing the whole lighting collection for Habitat, and working freelance.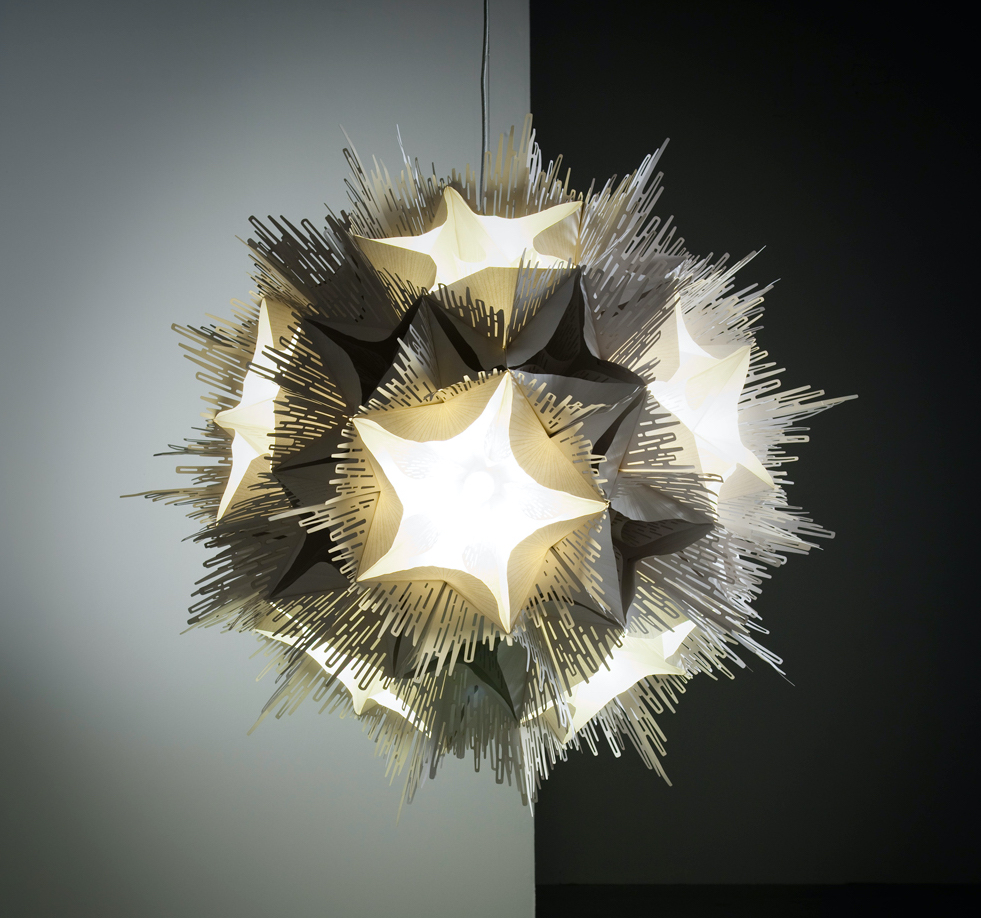 Bloom 296 - Source www.clairenorcross.co.uk/bloom296

What do you love about being a creative and working in creative industries in the North West?
The sense of community within the creative industries in the North West is great, you can get to meet people relatively easily and it is a very supportive network. It's also a network which I feel very much I have grown up in, as I am still in good contact with galleries I exhibited at when I first graduated.
Any advice for women starting out in creative industries?
I think that being a woman and maintaining a level of confidence that you had whilst you were in education is really hard. Find a good mentor who can share their journey with you, and surround yourself with mutually supportive professional women who champion each other!

Within the creative industries you are more likely to get a job through someone you know, rather than just straight forward applications, so make it your mission to build a network.
From a creative perspective, what do you think the North West has to offer female creatives, that other counties might not?
We have such a rich heritage here of craft, creativity and innovation and I think because it is a relatively small creative community it does give you a chance to make a big impact. Largely, the arts organisations are run by women and they give a fair voice to female makers and designers.

We also have the two major cities of Manchester and Liverpool and this extends to the wider region where we are active at celebrating our more traditional industrial roots through contemporary cultural events such as the British Ceramics Biennial and the British Textile Biennial.
You can find more examples of Claire's beautiful work on her website: www.clairenorcross.co.uk

Meet the other creative women featured in our IWD2020 series via our news page.
Look out for more profiles featuring creative women from or connected to the county in further articles throughout the week in the lead up to International Women's Day on 8 March 2020.
International Women's Day provides an important opportunity to celebrate women's achievements while calling for greater equality.
#IWD2020
#EachforEqual