ICG pledges its support to Lancashire Mind
18 April 2019
ICG has pledged its support to Lancashire Mind for its 25-hour charity fitness challenge as it celebrates 25 years of success.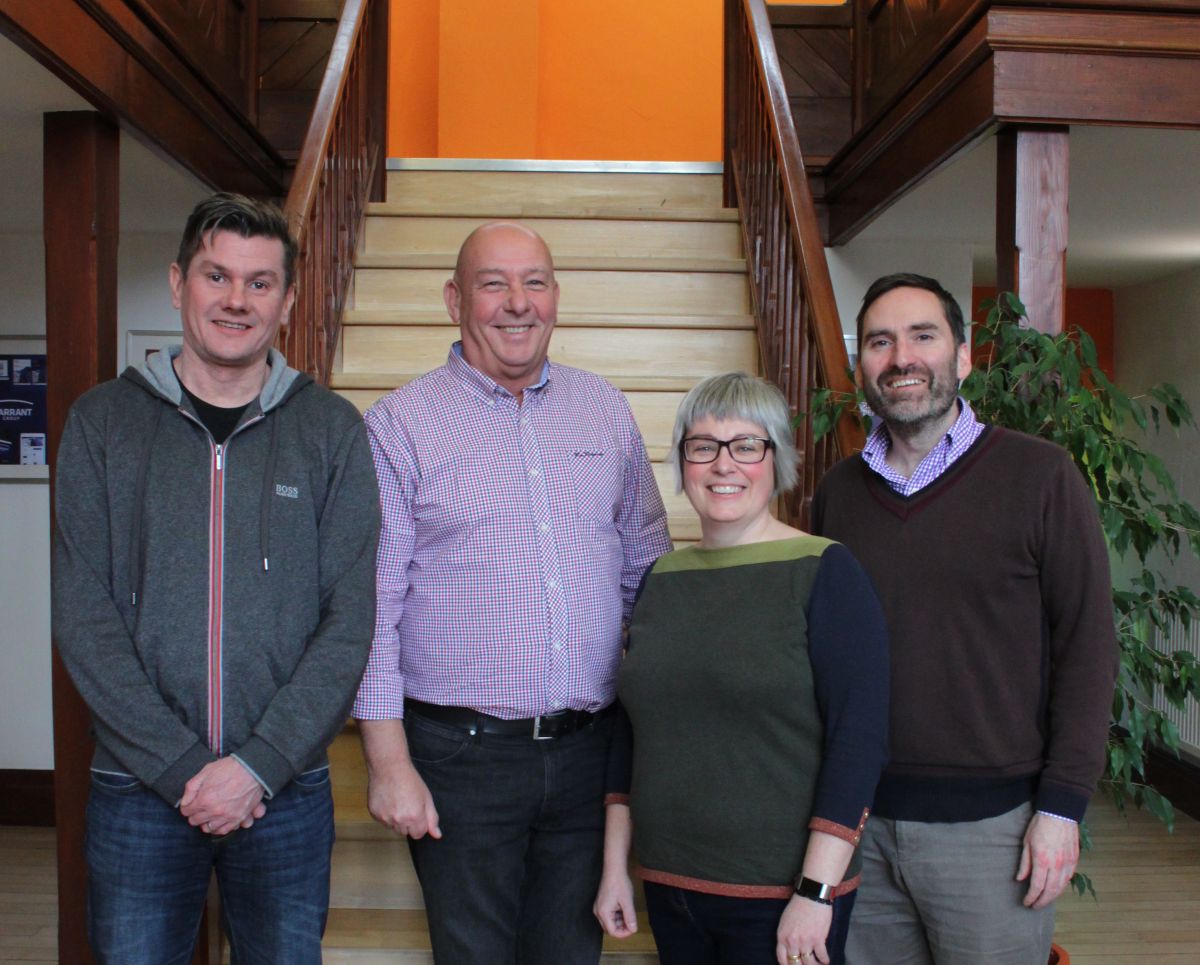 The North West marketing agency has selected the mental health charity to be its 'charity of the year' with a target of raising £2,500.
In May staff will take part in various sports activities for 25 consecutive hours from its studio in Warton.
Lancashire Mind, the county's leading mental health charity, raises awareness of mental health and gives people the tools they need to improve and maintain their mental wellbeing.
It works with schools, workplaces and communities to build resilience and support people, identifying ways to remove barriers to good mental health.
Peter Cobley, Joint Managing Director at ICG, said members of staff took part in a poll to decide which charity they wished to support.
"We are delighted to be fund-raising for Lancashire Mind during our 25th anniversary year.
"Mental wellbeing is important for everyone and we are looking forward to supporting the charity's work."
Later on this year, individual ICG staff members also plan to take part in Lancashire Mind's annual Mental Elf run in Blackburn.
As part of the collaboration, Lancashire Mind will deliver a stress busting session at ICG - an activity based workshop that uses a fun approach to highlighting stresses experienced in the workplace.
Tommy McIlravey, CEO at Lancashire Mind, said: "We are absolutely thrilled to be working with ICG as part of their 25 year celebrations.
"It's great that they are choosing to raise money by taking part in a physical activity challenge as exercise is great for boosting wellbeing.
"Any money raised will enable us to increase awareness of mental health and support more people to take steps to improve and maintain their mental wellbeing.
"We look forward to working with ICG during 2019."
You can support ICG here: https://www.icgonline.co.uk/blog/we-are-on-it

Picture shows: L to R Simon Couchman and Peter Cobley, Joint Managing Directors at ICG with Helen Fairweather, Head of Development at Lancashire Mind and Tommy McIlravey, CEO at Lancashire Mind