Future Edit - Crafts Council Exhibition Open Call for 2020 Graduates
10 August 2020 by Michelle
Craft Council are calling for BA craft and design graduates to submit applications to exhibit and sell their work at the Crafts Council gallery. The Future Edit exhibition will run from November 2020 through christmas, and seeks to support graduates who were unable to exhibit at physical degree shows this year.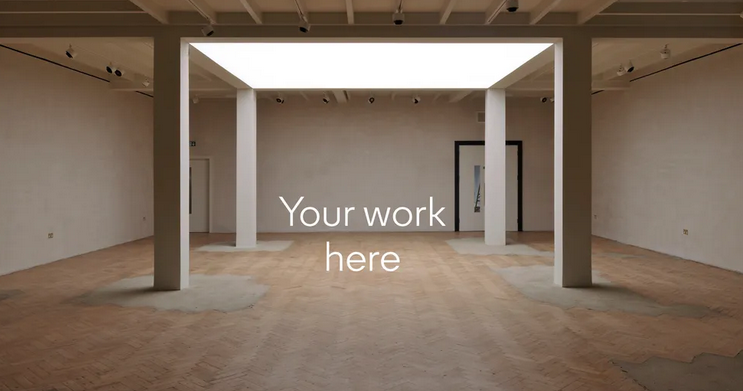 FUTURE EDIT WILL BE CRAFTS COUNCIL'S FIRST EXHIBITION IN THE CRAFTS COUNCIL GALLERY

This autumn, BA craft and design graduates will have an opportunity to exhibit and sell work at the Crafts Council Gallery. Future Edit will present work from a selected group of talented graduates, offering the public an opportunity to buy exciting work from gifted emerging makers, and support them in launching their careers.
Bringing together graduates from higher education institutions across the UK, the exhibition will seek to represent a range of craft disciplines. This will be the Crafts Council Gallery's opening exhibition. It demonstrates their commitment to giving a platform to emerging craft talent. The aim of this open call is to respond to the lack of opportunity for this year's craft and design graduates to exhibit and sell work at physical degree shows.
MAKERS WILL BE SELECTED BY A PANEL OF JUDGES WHICH INCLUDES:

- Shai Akram (Design Director, Studio Alt Shift)
- Uli Gamper (Project Curator, Crafts Council)
- Natalie Melton (Creative Director, Crafts Council)
- Daniel Olatunji (Founder and Maker, Monad London)
- Ayesha Patel (jewellery designer and one of Crafts Council's Young Craft Citizens)

- Janice Blackburn (Crafts Council exhibition curator)

They will be looking for original work that speaks to the Crafts Council's values to be playful, open and pioneering
APPLICATION DEADLINE: midnight on Wednesday 2 September.
MORE INFO:
Detailed information on the Crafts Council website

Frequently asked questions about Future Edit

Email gallery@craftscouncil.org.uk for any enquiries.
Information supplied by Crafts Council